Best British Rock Bands
The Top Ten
1
The Beatles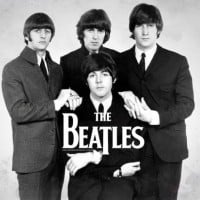 The Beatles were an English pop rock band formed in Liverpool in 1960. The members consisted of John Lennon, Paul McCartney, George Harrison and Ringo Starr. They were soon known as the foremost and most influential act of rock era. Rooted in skiffle, beat, and 1950s rock and roll, the Beatles later experimented with several genres, ranging from pop ballads and Indian music to psychedelia and hard rock, often incorporating classical elements in innovative ways. ...read more.
I was fortunate to grow up in the 60's and 70's and love approximately 80% of bands on this list. Our bands pushed boundaries in creativity, entertained big time, and penned thought provoking songs, giving us a huge legacy of avenues to follow. Should The Beatles be number 1 on this? Yes (in my personal opinion), but who cares! A massive thanks to all of our bands for your brilliant gift!
Listen. I don't understand how anyone can listen to Elanore Rigby, Paint it Black or Black Dog and not completely understand why Beatles, Stones and Zeppelin are now and always will be the top three Greatest British Bands Ever. PERIOD. End Topic.

That said, four through ten are seriously up for debate but number 4 is Queen. 'enough Said. The rest of you can fight over 5...
Is this a joke? Who placed Queen on the first place? by the way I Want To Hold Your Hand is a pop song but many of the post Rubber Soul era songs are one of the greatest songs ever created!
1. The Beatles
2. Led Zeppelin
3. The Rolling Stones
4. The Clash
5. The Who
6. Pink Floyd
7. Black Sabbath
8. The Kinks
9. Cream
10. Queen

America has the best solo artists, Britain has the best bands
2
Queen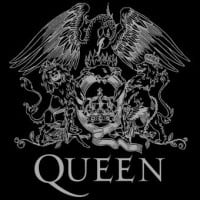 Queen are an English rock band formed in London in 1970. The original lineup was Freddie Mercury (lead vocals, piano), Brian May (guitar, vocals), Roger Taylor (drums, vocals), and John Deacon (bass guitar, vocals). Before forming into Queen, Brian May and Roger Taylor had played together in a band named Smile. Freddie Mercury was a fan of Smile and encouraged them to experiment with more elaborate stage and recording techniques. He then joined the band in 1970, suggested "Queen" as a new band name, and adopted his familiar stage name. John Deacon was also recruited to complete the line-up. ...read more.
Queen were always different, no question about that. The fact that they produced songs from so many different genres just shows that these guys were geniuses, both musically and in other aspects.

Also, most of their best songs have stood the test of time (and I don't just mean Bohemian Rhapsody), more than can be said for many other bands.

I do think that The Beatles, Led Zeppelin and Pink Floyd deserve their fame; I love all these bands and their music (though in my humble opinion, I prefer Queen over Led Zeppelin and Pink Floyd).

P.S. Freddie was probably (actually, most likely) the most impressive rock vocalist of all time. This is justified by other lists, other websites, and all viewpoints of people I know (and myself, of course).
Powerhouse band of four ingenious writers with different styles, songs covering every topic from time difference when travelling at near light speed to heart breaking songs about their lead singer's death, Queen is one of the most influential and long-lasting rock bands in history.
Definitely top 3, no questions asked. Why? I don't know...Bohemian Rhapsody? We will Rock You? Another One Bites The Dust? The fact that each member has written a number 1 song is ridiculous enough. Queen truly are one of the best rock bands of all time..let alone one of the best out of the UK
These Are The Days Of Our Lives is definitely one of my faves by them. Tear Jerker.
3
Pink Floyd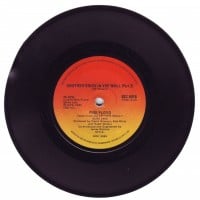 Pink Floyd are an English progressive rock band formed in 1965 in London, England. They achieved international acclaim with their progressive and psychedelic music. The band consisted of 5 members - David Gilmour (Vocals and Guitar), Syd Barrett (Vocals and Guitar), Nick Mason (Drums), Roger Waters (Vocals and Bass), and Richard Wright (Vocals and Keyboard). Barrett was replaced by Gilmour in 1968. ...read more.
Should be number 1 or 2 after the Beatles. Totally original, one of a kind, & avant garde. They paved the way for everything that's followed without ever blatantly stealing from others like Zeppelin, who in my opinion shouldn't even be in the top 10!
Not my favourite but still amazing! They are unique and their guitar solos are amazing!
The absolute best; better than the Beatles, no matter what any Beatles fan or Beatle says. They are unbeatable.
This band always made people ask questions. I think that's what is really important.
4
Led Zeppelin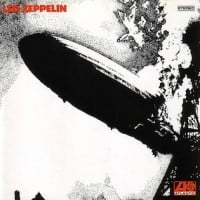 Led Zeppelin was an English hard rock band formed in London in 1968 as the New Yardbirds. The group consisted of Robert Plant (Vocal), Jimmy Page (Guitar), John Paul Jones (Bass, Keyboard) and John Bonham (Drums) and was very much the child of Jimmy Page who even financed their first tour. He had tasted some previous success with The [original] Yardbirds and was friendly with some big names in rock. Page states it was Keith Moon of The Who that claimed the band could only go down, like a lead balloon -- thus prompting the iconic name of Led Zeppelin. The band's heavy, guitar-driven sound, rooted in blues and psychedelia on their early albums, has earned them recognition as one of the progenitors ...read more.
Best Drummer
Page was a mind blowing master on the guitar, blues, classical, bluegrass, heavy metal.
Jones played bass and organ and added the hypnotic psychedelic vibs.
And Plant would bring you back to life with his unique and amizingly loud bellows!
The most versatile band beside the Beatles of which I'm also a huge fan.
Stones, Zep or latter Beatles. You can't go wrong.
But Zepp was my personal favorite, listening to them at night on a dark country road with Page's guitar echoing was a major trip.
They were so good at their craft, that honestly I just have to listen to all the subtleties, in almost every song, they've ever put out to consider them the best rock n' roll/blues-rock/hard-rock band ever.
Stairway to Heaven (of course), Rock n' Roll, Kashmir - all brilliant! Listen to Led Zeppelin! Any one who says they are terrible are 102% Justin Bieber fans...
My brother hates led zeppelin, but I love Them! I'm a big led zeppelin fan, and wish my brother would be as well!
5
The Rolling Stones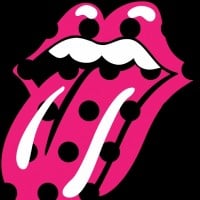 The Rolling Stones are an English rock band formed in London in 1962. The first settled line-up consisted of Brian Jones (guitar, harmonica), Ian Stewart (piano), Mick Jagger (lead vocals, harmonica), Keith Richards (guitar), Bill Wyman (bass) and Charlie Watts (drums). ...read more.
PLEASE! All you Stones haters who say they're old and dried up, Please for your fathers' sake, read early Stephen King and listen to young Stones. Master King will teach you what it means to be a Stones fan.
Once the Beatles disbanded they really came into their own. Just great rock'n roll.
I'm not a massive fan, but they are still great!
The only rock n roll band with the most inspiring music of all time.. they have over 20 songs that I can say all of them are simply PERFECT than whole Beatles and the rest bands ever
6
The Who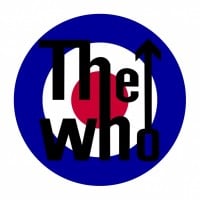 The Who is an English rock band formed in London, England in 1964. The most recognizable lineup was Roger Daltrey (lead vocals), Pete Townshend (guitar), John Entwistle (bass guitar), and Keith Moon (drums). They are best known for their live performances and hit songs Baba O'Riley, My Generation, and Won't Get Fooled Again. Some noted achievements were their rock operas, Tommy (album), Quadrophenia (album), and A Quick One, While He's Away (song). ...read more.
Incredible range and pioneers in every sense of the word. Smashing guitars, the craziest drummer ever and the best bassist of all time. Pete Townshend is an incredible lyricist and composer and produced killer riffs while leading innovation all aroud. Oh, and the most iconic scream of rock by one of the most powerful voices ever heard from a band frontman. Between 1969 and 1973 they were the biggest rock band in the world and remained top notch till '78. After that, they still produced some gems worth listening to, but it was never the real deal again.
The Who are way underrated and deserve much more respect. Anyone who hasn't listened to Quadrophenia cannot call themselves a music fan.
Two rock operas on the silver screen, tore theatres apart with a mixture merlin could not concoct!
Their top stuff was excellent, but not deep enough in quality production.
7
Black Sabbath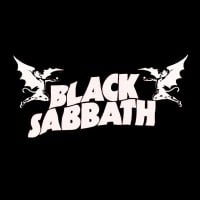 Black Sabbath were a Heavy Metal band formed in Birmingham, England in 1968 by guitarist and songwriter Tony Iommi, singer John "Ozzy" Osbourne, bassist and main lyricist Geezer Butler and drummer Bill Ward.

The band became mainstream after improving after their debut album got panned. In 1978, Osbourne was fired and replaced with former Rainbow vocalist Ronnie James Dio. Who went to release 2 albums before leaving in 1983, only for Osbourne to return in 1992. ...read more.
Heavy metal not rock.
8
Iron Maiden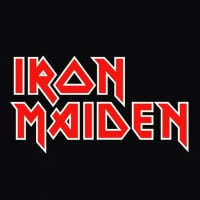 Iron Maiden are an English Heavy Metal band formed in Leyton, East London, in 1975 by bassist and primary songwriter Steve Harris. The most critically acclaimed period for the band was from 1983-1989. With vocalist Bruce Dickinson, bassist Steve Harris, lead guitarist Dave Murray, rhythm guitarist Adrian Smith, and drummer Nicko McBrain. Smith left the band in 1989 and was replaced by Janick Gers. But returned in 1999, and now the band has three guitar players. ...read more.
I overrated the beatles and stones because I knew there would be a riot in England if I didn't have them in the top 5. I came later so in my opinion Motorhead, Judas Priest, Saxon, and especially Iron Maiden are all way better than the Beatles, Stones, Led Zep, and Queen. I couldn't cheat Iron Maiden outta the number one spot, they've earned it.
Best band ever not even joking. Still brilliant even today. Senjutsu is so surprisingly good. Just great. Please vote.
They are my favorite band, but they are metal not rock.
New wave heavy metal not heavy rock.
9
Radiohead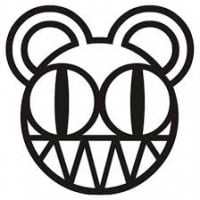 Radiohead are an English rock band from Abingdon, Oxfordshire, formed in 1985. The band consists of Thom Yorke (lead vocals, guitar, piano, keyboards), Jonny Greenwood (lead guitar, keyboards, other instruments), Colin Greenwoood (bass guitar), Phil Selway (drums), and Ed O'Brien (guitar).
A band consagrated with an everlating "critical acclaim". 9 albums, each different than the last one yet with outstanding songs and protrayimg different and versatile landscapes and moods that simply blow your brains off of you let them. For the respect of music itself. Put them at least in the top ten (they're better than muse and oasis for starters)
Masters who continue to pioneer and top their past work to this day, Radiohead are unbeatable and the definitive alternative rock legends.
Radiohead's probably the only perfect band in existence. They make phenomenal music that is timeless.
Ok computer one of the best album of all time. in rainbows is the first album to have an anything you can pay of payment
10
The Kinks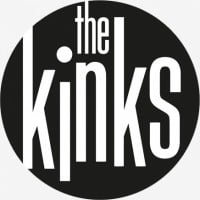 The Kinks were an English rock band formed in Muswell Hill, North London, in 1964 by brothers Ray and Dave Davies. They are regarded as one of the most important and influential rock bands of the 1960s.
The Kinks influenced more bands and their music will be listened to and studied for generations,!...No one could pen lyrics like Ray Davies.
One of my favorites. Was "You Really Got Me" one of the first heavy metal sounds? Maybe. Yet they could be funny as well.
Such a great band!
The Contenders
11
Oasis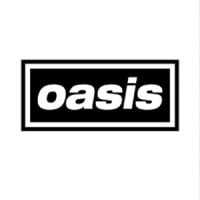 Oasis were an English britpop band formed in Manchester in 1991. Developed from an earlier group, the Rain, the band originally consisted of Liam Gallagher (vocals and tambourine), Paul "Bonehead" Arthurs, Paul "Guigsy" McGuigan, and Tony McCarroll. Noel Gallagher (Liam's Brother) served as the primary ...read more.
They went for there debut album in 94 to playing 2 nights to 150,000 people at Knebworth 2 years later, where about 2.6 million people applied for tickets. In terms of which british band is actually the best, it's obviously The Beatles. But Oasis are my favourite band
How on earth are Iron Maiden ahead of Oasis? Makes no sense to me. In my opinion Oasis are greatest band of all time.
My all time favourite band, people forget how big they were, all 7 of their albums went to #1 in the UK!
One of the most underrated bands in history, all their songs are meaningful for all kind of people
12
Def Leppard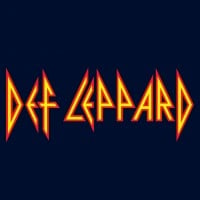 Def Leppard are an English hard rock band formed in 1977 in Sheffield as part of the new wave of British heavy metal movement.
They should be 9th, behind the elite 8. In their time, they were way better than Oasis, Radiohead and Muse. Those bands have a dull style of rock.
Longevity, live capability, working class roots, triumph over adversity. The band that has it all - the British Rock Gods.
How can Def Leppard be 13? Hysteria sold over 25 million copies world wide and still continues to sell on a daily basis.
How on earth is oasis, Blur & Coldplay on the list. Not one of them is a rock band, 1st two are indie and the last one is pop
13
Deep Purple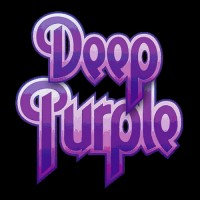 Deep Purple are an English rock band formed in Hertford in 1968. They are considered to be among the pioneers of heavy metal and modern hard rock, although their musical approach changed over the years. Originally formed as a progressive rock band, the band shifted to a heavier sound in 1970. Deep Purple, together with Led Zeppelin and Black Sabbath, have been referred to as the "unholy trinity of British hard rock and heavy metal in the early to mid-seventies". They were listed in the 1975 Guinness Book of World Records as "the globe's loudest band" for a 1972 concert at London's Rainbow Theatre, and have sold over 100 million albums worldwide. ...read more.
This list is crazy and out of focus. Deep Purple are one of the founding farthers of the genre they should be in the top 3. Beatles are not rock really.
14
Muse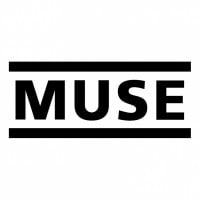 Muse are an English alternative rock band from Teignmouth, Devon, formed in 1994. The members are Matt Bellamy (lead vocal, lead guitar, piano, keyboard), Dom Howard (drums, percussion) and Chris Wolstenholme (bass, backing vocals). They've won several awards including 5 MTV Awards, 8 NME Awards, 2 ...read more.
I think that Muse is the best band in the 21st Century. Matt is one of the best guitarists and especially one of the best singers in rock history, no doubt. Chris is one of the best bassists and what can I say about Dom, along with John Bonham they dominate the world of music... They are the Best!
I couldn't believe that. Muse is oone of the best bands, their style are amazing and spectacular, they have very good songs, Time is Running Out, Starlight, Hysteria, Black Star, United States of Eurasia etc...
They are similar and they are different at the same time. Great combination of classic music and hard rock in together with Matt's voice will leave no one indifferent.
Muse over Radiohead. You have got to be kidding me. The substatiation of the votes found in the comments read like a high school yearbook. You gotta get out more!
15
Genesis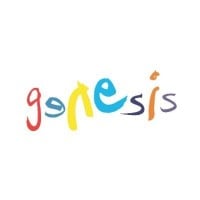 Genesis are an English rock band formed at Charterhouse School, Godalming, Surrey in 1967. The most commercially successful and long-lasting line-up includes keyboardist Tony Banks, bassist/guitarist Mike Rutherford and drummer/singer Phil Collins.
16
Coldplay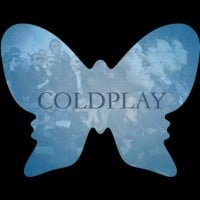 Coldplay are a British pop rock band formed in 1996. The band consists of Chris Martin (lead vocalist and pianist), Jonny Buckland (lead guitarist), Guy Berryman (bassist) and Will Champion (drummer and backing vocalist). Manager Phil Harvey is often considered an unofficial fifth member. The band renamed ...read more.
As a newer band, I really think they have proved themselves to be one of the best British Rock groups just like the old rocks groups I grew up listening too. I know there are different types of rock music. But if you keep rocking, we will keep listening.
They are very creative artists. They put a nice touch towards their songs. Both Clocks and Speed of Sound are one of my many favorite singles.
17
Judas Priest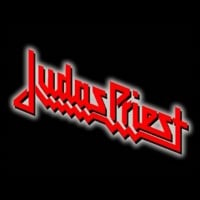 Judas Priest are a British heavy metal band that formed in Birmingham, England, in 1969. They are often referred to as one of the greatest metal bands of all time, and are even commonly called "The Metal Gods", after one of the songs on their 1980 album "British Steel". ...read more.
Innovation between each records, good double guitar, excellent vocalist, big influence other for metal bands.
18
Cream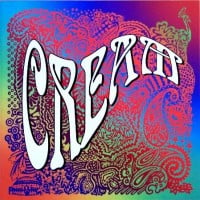 Cream were a 1960s British rock supergroup power trio consisting of bassist/vocalist Jack Bruce, drummer Ginger Baker, and guitarist/vocalist Eric Clapton.
First of acid rock bands, then they were gone, well, not Clapton, he is still rocking. Maybe I just like almost everything Clapton ever did. Cream was really special for the time, and a great start for what followed. Here at 16 is OK, I guess because most of what followed with Clapton was done in the US with American artist or groups considered American.
Cream were innovators of hard rock. The greatest blues rock band ever. Should be top 5.
Best musician on each instrument at the time, and then some.
19
The Clash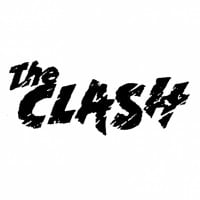 The Clash were an English punk rock band that formed in 1976 as part of the original wave of British punk.
Is there any thing more complimentary than stummer's vocals and jones's riffs? They are more than just a punk band and tried things that no other band had ever done before. I grew up with this band and I they wont get old
The Clash is an amazing band and their music has held up very well today!
Best punk band ever, and where are the Pistols?
Best british band ever
20
The Moody Blues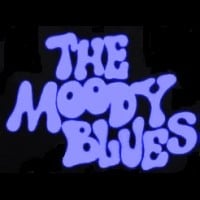 The Moody Blues were an English rock band. They first came to prominence playing rhythm and blues music, but their second album, Days of Future Passed, which was released in 1967, was a fusion of rock with classical music and established them as pioneers in the development of art rock and progressive rock.
They took you into another world.
Come people get with it!
21
Yes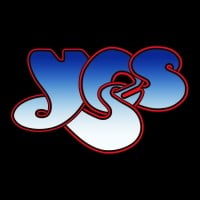 Yes is an English progressive rock band formed in 1968 by bassist Chris Squire and singer Jon Anderson. They first achieved success in the 1970s with a progressive, art and symphonic style of rock music. Their best known song is their 1971 hit "Roundabout" off of their album Fragile.
Arctic Monkeys, The Cure, and Young Guns are higher than Yes. Welp, I've seen everything.
Todays people don't know what real music is.
22
King Crimson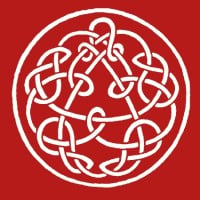 King Crimson is a British progressive rock band that was formed in 1969. While the band has had numerous lineup changes, the head of the band has always been Robert Fripp (guitar). However, the most notable lineup is between 1972-75, consisting of Fripp, John Wetton (bass/vocals), Bill Bruford (drums), ...read more.
23
The Arcana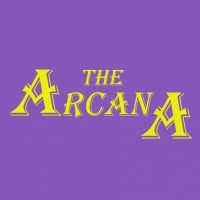 The Arcana are a British rock band formed in 2016 in London, England. The band consists of Peter Lennodo (vocals, guitars and keyboards), Jack Aquiziac (vocals, bass guitar and keyboards) and Joey Silverheel (drums and percussion).

They have released four studio albums: Pastel Painted People In Candy Coloured Crowds (2023), Mesmer Theatre (2020), Lemon Freddy Phantom Of The Sky (2017) and Tomorrow Is Yesterday (2016). They have released three singles: Ghostwriter (2016), Lemon Freddy (2018) and Wishes Last Forever (2019). ...read more.
The Arcana are not only the best British rock band they are the best rock period.
I don't actually think any other band British band combines the shear artistry of The Arcana
24
Electric Light Orchestra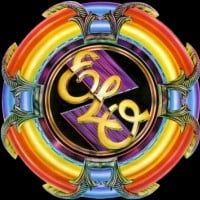 The Electric Light Orchestra are an English rock band from Birmingham. They were formed in 1970 by songwriters/multi-instrumentalists Roy Wood and Jeff Lynne with drummer Bev Bevan.
Pop rock not pure rock.
25
The Cure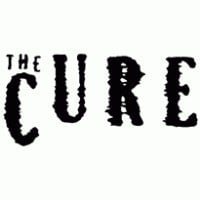 The Cure are an English post-punk/gothic rock band formed in Crawley, West Sussex, in 1978. The band has experienced several line-up changes, with vocalist, guitarist and principal songwriter Robert Smith being the only constant member.
The clash, dire straits, Rolling Stones and many more bands should definitely be high on the list but this is my all time favourite band and it should definitely be at least in top 15.
I like other bands in here like The Beatles, Queen and The Kink more, but I feel like these guys are just too low on this list.
Should be higher.
PSearch List