Top Ten Rock Bands In India
The Top Ten
1
Avial (Kerala)
Brilliant blending they do.. No indian language based band has their class and calibre! Rex vijayan the lead guitarist and mithun the drummer are the highlights of the band.. Even though I miss anand raj benjamin paul as the lead vocalist, tony has done a fair job in filling his void
The very best band in the country without any doubt... Avial brings malayalam rock to the highest level possible... Nada nada, aana kallan etc are the best of the lot... You can never stop humming to their tones
Obviously one of the most trending.. Awesome control and mixing.. Folk is successfully used often.. The "yum" we can feel well..
They've broken free of the English hangover successfully and are actually blending regional ethos into their music.
2
Indian Ocean (Delhi)
Indian Ocean is very rocking band. The main Rahul Ram is very talented. The album Black Friday is my favorite.
The song Ma Reva... I like it very much.

So... It should take first rank in Indian rock bands.
I have been in Music world for more than 15 years. With all the experience I have, I will certainly vote Indian Ocean for their amazing Musicianship.
I'm in St. Xavier's Delhi, same school as Rahul Ram and 4 years ago he came to the school and he was really magnificent, slowly I became a fan of the band
Representatives of Indian Music to the world!
+ inspiration to other bands to make their own music!
3
Cactus (Kolkata)
A rock band with a soul... Each and every song of this band touches the heart... I guess this is what passion of music does to you... You end up creating music which people eventually end up listening every single day... Their live performance is better than the best... Way to go cactus
There's something magical about this band's music... It's nothing like the regular music you get to hear these days... It's so different- SO good that it can make a person cry in disbelief...Disbelief that such passionate musicians actually exist, that too in India...Amazing
They do music with a feel you'll have to like once you listen. Simple but touchy lyrics like "Holud Pakhi", "Mon" are awesome. "Buddha hesechhe", "Tuchho", "Valo theko" are great songs in their Rock form. They do more the music and less the industry politics. They are open to fans, always straight-cut and truthful.
They are the best... Their lyrics have meaning.. Their music has soulful melody so absent in rock bands these days... And their live shows are a treat
4
Fossils (Kolkata)
Fossils by very far is the best rock back in India... Not parikrama.. Not indian ocean.. Not anyone else... The music and the lyrics, even though shares similarities with iron maiden sometimes, are original and the only sound in india that sounds true rock and roll. Hard rock, heavy rock. If you want soul music and soft rock, there's a separate genre for both. For true rock, fossils is the best rock band in india. And bishakto manush is the best rock song of all time in india.. And fossils debut album, fossils is the best indian rock album of all time.
Fossils is the best and top band in bengal because their music is so relatable. They literally draw life with the power of sound! For each mood there is a song which can give me some answers and make me feel better!. The lyrics of their songs who touch me inside. Their songs, a way to escape when I'm having a rough time and give me strength. They are next to me if I'm alone. For me FOSSILS are like a best friend and My life...
Man.. This is horrible, who has made this vote.. Did they have any sense about fossils... It is the band whre rock is at its best position in whole country... The pole is incorrect.. They have placed a band in 1st position who had cheated the audience in a live show by playing their records and doing only lip singing on the stage..
Undoubtedly the greatest of their time with complexity and quality in their music and lyrics that was unparalleled for years to come. Their inability to consistently deliver later in their career is one reason I don't think they are the greatest Indian rock band ever.
Their debut album is the one of the greatest rock albums irrespective of language and nationality
5
Parikrama (Delhi)
Without a doubt one of the premier bands of india. Been listening to them since school and they still don't dissapoint.
Awesome vocals, awesome guitars, awesome drums, awesome everything
There is no comparison! The list is all wrong. There are true rock band.
The Big daddies of Indian rock! For the win
I wouold go for parikrama even though am from bengal and I like cactus and fossils.. still.. a perfect and complete band in India is parikrama
6
Bhayanak Maut (Mumbai)
Its real rock and metal other band in list are like one direction and Justin bieber who are concidered girls band... And this band in band which deserve to be in list.. Its like Metallica, Bullet For My Valentine, trivium, iron maiden... Vote for this band... So Indians will also know what is real music...
Yep...I heard them and was "brutally" surprised. Good musicians, good solos & the extremely talented Rahul Hariharan.
It's is a hard metal band. the inspiration to upcoming metal heads in India.
7
Sifar (Delhi)
Supercool songs... you can't ignore once you start listening!
Great band. Their songs are like Pakistani bands. That's why they are awesome.
Very underrated band
8
Mother Jane (Kerala)
Seriously? A silly bengali band at number 1 (No one understands the language well and anyways I've heard cactus's songs are pale and dumb)? Indian Ocean are just above this beauty of a band because they were instantly popular. Motherjane are the best band to come out of India and have produced the best guitarist of the country, Baiju D'rajan. Their drummer Deepu is awesome as well and Suraj Mani has a good voice. Definitely should have been number 1!
Really,
You should listen to the song Bishakto manush, Hashnuhana before calling Cactus a silly band, Rupam, the lead singer of the band has many won national awards, they define metal rock in India. MOther Jane is no doubt good but you don't always have to understand lyrics to judge a song instead listen to the music.
This band is a Legend. After huge lineup changes Only the Bass player and Drummer is left, I miss Baiju, Mithun, Suraj Mani since they left after Maktub. New guys have much potential however they are not creating music enough.
Awesome band..
No one can equal the classical style of the lead guitars...
The classical touch that they give to each of their songs is awesome..
9
Indus Creed (Mumbai)
If there was no Indus Creed (Rock Machine), who knows what Indian Rock scene would have been like. They shot Indian Rock to international fame at a time when rock was mostly unheard in India.
Such soulful songs. Listen "Fireflies" to know more what I mean.
Their song "fireflies" is very good...
Don't know about their layest news... But Indian 'true' rock music started with Rockmachine aka Indys Creed after 'Shiva', Calcutta... Uday Benegal was the lead vocalist... Awesome!
10
Lucid Recess (Guwahati)
This band got true potential to compete with some best bands in the world...They got some serious talent...n should share the top position with Indus Creed in the list of top bands of India.Thank u
The started good. They got better with each record. Now they are amazing.
Awesome three member band... Truly awesome
Awesome band members... one of the best!
The Contenders
11
The Local Train
The quality in music is on top class!
What I liked the most in them is their sound check! They do sound check so easily, nicely and full of fun too! They make sure to check each and every beat and frequency (y)
A symmetric band! Their lyrics is genuine, pure, lyrical! Bassist is awesome! Lead is simple but awesome too! Drummer is really a pro player! And vocal and acousticplay is beautiful! They play their best on every live shows whether they have big or small audience! When I met them personally, they were so nice as a person! I know they are commercializing the band but they are doing in the right way! Very balanced and great potential! Good luck for them ahead m/
Best live performer! I've been to 3 live concerts of them and met them personally! They are amazing people and musicians! Pure Hindi original composition + high technical skills! And top sound check! So balanced band! TLT rocks m/
This is the band that deserves to be on top Out of all they have most meaningful songs about life. Music is all about life and that's what they sing.
They're so skilful in composing originals! And they play live so well.. Best thing is their music suits today's youngsters! Who love real music m/
12
440 MHz (Jamshedpur)
Love d band a lot.
Best band ever, rocking around for years spreading inspiration to music lovers
13 Eccentric Pendulum (Bangalore)
14
Underground Authority (Kolkata)
The best combo of alt rock and rap. The next gen band of India.
The best band I've ever heard playing live. One of their OCs "Pehchaan" is a treat to the years. So tight!
Band is just awesome... Saw the band at SUIIT. Adil's guitar playing is just at its best..
Deserves to be in the TOP 10...!
15
Euphoria (Delhi)
Obviously the best and the greatest. Their songs have been very popular among the youth since the late 90's. I used to listen to them daily. The lead singer and composer Palash Sen is simply the best. I don't know why this band is so behind in this poll
Palash sen is someone who really do the justice to all his songs..
They are better than tiesto...
16
Pentagram (Mumbai)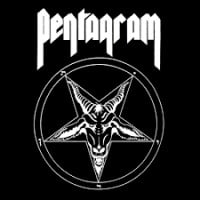 Pentagram is an American heavy metal band from Alexandria, Virginia, most famous as one of the pioneers of heavy metal, and the subgenre of doom metal in particular.
This band was os cool
Rocked Cult a way 2013
17
Agnee (Pune)
Mohan's voice is delicious and Agnee's sound is unique and unmistakable; music that speaks to the soul.
That bassist is badass!
Love your voice Mohan
Agnes is amazing having heart touching songs deserve a better place
18
Thermal and a Quarter (Bangalore)
Classic music composition! If there is anyone who manifests guitar playing with the spirit of Karate, Mr. (Bruce Lee) Mani is the man!
Bangalore band! Really good music!
19
Scribe (Mumbai)
The BEST rock/metal/hardcore band the country has EVER seen.

Talk about non-conformity.

Best live act in the country as well.
Real Hard rock band
20 Cassini's Division (Kolkata)
21
Acrimony (Bhopal)
Soulful compositions they have!
Very distinct, simply the best.
Best from central India
Didn't expect them to be so high
They are really an awesome band
22
Sanam (Mumbai)
Sanam is an awesome band with a singer having mesmerizing voice and other talented members.. They gives an amazing touch to their songs and their originals are just awesome. They also connect the generation gaps by remaking old songs by giving them special Sanam touch to it. Their songs are also listened outside India.. they must be at rank 1
Awesome band giving old songs new spark and more romantic and enjoyable as ever..
Best band of India. Love the rendition of old songs done by Sanam.
This should be at number 1.
Just listen it and you will fall in love.
23
Demonic Resurrection (Mumbai)
They deserve to be in top 10. Give a try to their songs. Best combination of Blackened Death, symphonic and power metal. The lyrics so amazing I can't describe. Fan following is 94k second highest English band from India beside Skyharbour (Partially Indian). What else is needed?
They are the best metal band in India. Why they are so down.Just listen to The Return to Darkness and The Demon King and you will know what I mean.
A very appreciated death metal band with suevering vocal crashing melodies
24
Delete (Kolkata / Howrah)
These guys are sick! My favourite band from India...gicving a new dimension to rock music.
25 Maati (Ajmer)
PSearch List