Top Ten Saddest Deaths In Video Games
LucasMota
The Contenders: Page 10
181
Clara Lille - Watch Dogs
This was sad! She needs to be higher on this list. I mean WAY higher!
182
Mother - Fable
While the graphics were bad this death still brought tears into my eyes.
V 1 Comment
183
Luke - The Walking Dead
This man was a second lee to Clem and he saved and supported her in many ways in other words he was a brother to her
184
Jan Templar - Killzone 2
Makes me cry every time
185
Chihiro Fujisaki - Danganronpa: Trigger Happy Havoc
Seeing someone as sweet, innocent, and caring as Chihiro get killed was so depressing that I actually stopped playing for awhile. Made even worse by the fact that Chihiro was starting to come out of his shell and try to make himself better, and then he dies before he can accomplish that.
186
Rikiya Shimabukuro - Yakuza 3
Saddest death ever, even Kiryu cried. - Coreylordo
187 Batman - Batman: Arkham Knight
188
Faize - Star Ocean: The Last Hope
SAME! Faize was so cute and his death was so unfair. Who goes through the same thing and only on dies? How does that happen?
In the ending scene, the ground was breaking and Faize fell and Edge was devastated. He even went down with Faize.Surprisingly, Edge lived. I mean, really? They went through the same crap and only one of them dies? What the heck?! And Faize was SO cute.
189
Handsome Jack - Borderlands 2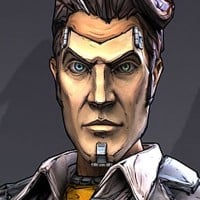 190 Katjaa - The Walking Dead
191 Egil - Xenoblade Chronicles
193
Mettaton - Undertale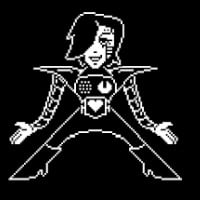 Mettaton is a character in the popular 2015 RPG game, Undertale. He is a robot with a soul built by Dr. Alphys, and is the sole television star of the underground. Mettaton is a popular character in the fanbase. His notable features include his legs, and his catchphrase "OH YESSSS!"
194
Undyne the Undying - Undertale (Genocide Route)
Surprised this isn't on here already. she tries to save the world with the power of the entire universe, but falls to you. you. the true villain, the big bad, she failed to stop you. I almost legit cried at this scene.
195
Flowey - Undertale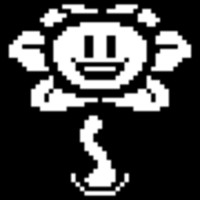 Flowey is a flower in the RPG Undertale. He is the first character you meet, and also your best friend.
Despite everything he's done, his death (which only happens if you do a genocide) is probably the saddest. (Next to Papyrus') Like, he's souless, he can't feel, and he wanted everybody to die. And then he started to get scared of you, and begged you not to kill him. Once you've gotten this far, you don't even have a choice but to kill him. God, this game...
You CAN also kill him in a neutral route, but most players choose not to. (except me.) - Dman1972
196
Ganondorf - The Legend of Zelda: The Wind Waker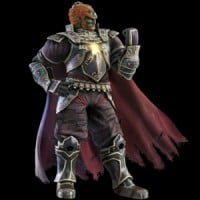 Ganon (Referred to as Ganondorf in human form) is a fictional character and the central antagonist of Nintendo's Legend of Zelda series. He is a power-hungry Gerudo who possesses the Triforce of Power and aims to conquer Hyrule with the remaining Triforce parts.
This is the only Zelda game I know where Ganandorf is... you could almost say a good guy. All he wanted to do was to restore Hyrule to its previous, beautiful state. It wouldn't even ruin the lives of people on islands all that much because they were just on top of a mountain that used to be in hyrule. When you kill him he isn't mad... he just... accepts it.
197 Toriel - Undertale
198 Reverend Ray - Call of Juarez : Bound In Blood
199 Dupre - Ultima VII Part Two: Serpent Isle
200
Sun Jian - Dynasty Warriors 7
He had a sad death, Sun Ce never had the chance to apologize to his father
PSearch List
Recommended Lists
Related Lists
Top Ten Saddest Video Games
Saddest Deaths In the Hunger Games
Top 10 Most Brutal, Gruesome Deaths In Video Games
Top 10 Saddest Hunger Games Deaths
Top 10 Video Games With the Cheapest Deaths
List StatsUpdated 26 Feb 2017
4,000 votes
337 listings
6 years, 177 days old

Top Remixes (34)

1. John Marston - Red Dead Redemption
2. Lee Everett - The Walking Dead Video Game
3. Soap MacTavish - Modern Warfare 3
Tylerlangford1234

1. Xion - Kingdom Hearts 358/2 days
2. Roxas - Kingdom Hearts 2
3. Soap MacTavish - Modern Warfare 3
RavenLover152

1. John Marston - Red Dead Redemption
2. Dominic Santiago - Gears of War 3
3. Soap MacTavish - Modern Warfare 3
ryanrimmel
View All 34
Posts
Error Reporting
See a factual error in these listings? Report it
here
.