Top Ten Saddest Deaths In Video Games
LucasMota
The Contenders: Page 15
281
Betty - inFamous: Second Son
At the evil ending Saving Betty is a waste of time
282
Mark - The Walking Dead
They cut his legs then cook his legs
283
Popop - Dust: An Elysian Tail
At this moment one may feel as Fidget does, disappointed and confused. You did everything you were supposed to, but you failed. And the shock you get when Dust expresses his anger add to the emotion in this scene.
284
Emily Kaldwin - Dishonored
I know that this wasn't a particularly sad ending for some people, but this one really teared me up. I literally shouted NO! When she was thrown of the lighthouse :(

It was probably the most intense and simply brilliant storyline in a game I have ever seen, just the way it gets you so attached to characters, and then after you've completed the game when you realise who the admiral really is.

Brilliant. Just. Brilliant.
285
James Taylor - House of the Dead 4
To sacrifice yourself just to shut Pandora's Box, is one noble thing to give humans a new hope despite what Goldman (and his successor) said about humans
286
Librom - Soul Sacrifice
Not only is it a sad death but it made me cry just because it was the right thing to do. He had waited hundreds of years for someone to sacrifice him, inherit his memories and defeat his partner Magusar. I felt so bad for him because he had suffered so much. - Erikelelf
287
Count Bleck - Super Paper Mario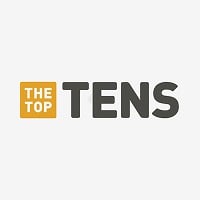 They sacrificed themselves to save the world. Lady Timpani met Count Bleck one day. Bleck's tribe didn't want him to date Timpani, and vice versa. Bleck's dad nearly killed Timpani. Bleck thought Timpani died. He was so mad, he created a black hole to end humanity. It was created using the Chaos Heart, an object of evil and darkness. Only the true love of Timpani and Bleck could create the "Pure Heart" to save the day. They were killed by the Pure Heart's sheer power.
Already on the list with Tippi
288
Legate Rikke - The Elder Scrolls V: Skyrim
Yeah, though in mine she didn't die. Go Imperials! - keyson
289
The Merchant - Resident Evil 4
He will definitely be missed. - xandermartin98
290
Black Beard - Assassin's IV: Creed Black Flag
Edward Thatch is already on the list.
291 Mike - Five Nights at Freddy's
292 King - Cave Story
293 Olivia - Bravely Default
294 Az's Floette - Pokemon X and Y
295 Til - Bravely Default
296 Einheria - Bravely Default
297 Tippi - Super Paper Mario
298
Penny (The Mom) - One Chance
It was so sad! She was laying in the bathtub with blood everywhere!
300
J - Wolfenstein: The New Order
This man died like a true hero in his own way.
He went out fighting in his own way.
PSearch List
Recommended Lists
Related Lists

Top Ten Saddest Video Games
Top 10 Most Brutal, Gruesome Deaths In Video Games
Top 10 Saddest Hunger Games Deaths
Top 10 Video Games With the Cheapest Deaths
List Stats
5,000 votes
348 listings
7 years, 143 days old

Top Remixes (39)

1. Lee Everett - The Walking Dead Video Game
2. John Marston - Red Dead Redemption
3. Ethan Mars - Heavy Rain
Cimendaro

1. Lee Everett - The Walking Dead Video Game
2. Ethan Mars - Heavy Rain
3. Reggie - Infamous Second Son
whodafuqisthisguy

1. Lee Everett - The Walking Dead Video Game
2. John Marston - Red Dead Redemption
3. Mordin Solus - Mass Effect 3
Mann0802
View All 39
Posts
Error Reporting
See a factual error in these listings? Report it
here
.