Top Ten Songs of 2015 According to Laut.de
Martin_Canine
You probably already expected it, like the last times when I released a list about what I think are the year's ten best songs, I also took a look at the year end lists of Rolling Stone, laut.de and Complex. The three all have a different approach, and even though sometimes individual songs can be found on more than one list, the short texts that go along the rankings are always entirely differently.
So, laut.de, like always, has the most diverse taste and also looks deeper into the matter, despite their sometimes forceful avoidance of fulfilling expectations to keep the most individual list possible. I'll give them credit for actually putting passion into the lists and giving insight in why they chose the songs, and also because they actually didn't consider singles only.
Even though most aren't exactly my taste of music, I can understand what they see in the songs. That is, except for what they picked as number 5. This is a German language take on E-40's "Choices (Yup)" by Austrian rapper Money Boy. While I got nothing against him, and he later on made some legit trap, this song is just as basic and uninventive as it gets. Just contrast something "good" with sonething "bad", according to him. Sometimes they have nothing in common. One line literally translates to "Do you like Hitler? Nope! / Do you like pizza? Yup!". Often the lines consist of only three or four syllables. The original track may have a similar premise, but there is a very good flow, and the lines actually connect to each other. So yeah, I don't get why laut.de thought that song was worthy of being called the fifth best song of 2015, when Kollegah has a full 20 track album to choose from (which was also positively received by laut.de).
Created on 1/31/2018, source:
http://www.laut.de/News/Best-Of-2015-Die-Songs-des-Jahres-08-12-2015-12045/Seite-16
The Top Ten
1
Repentless - Slayer

2
Gunga Din - The Libertines

3
Pretty Pimpin - Kurt Vile

4
Waves - The Dear Hunter

5
Choices - Money Boy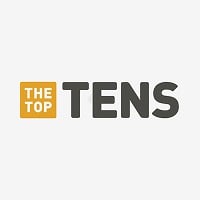 6
The Blackest Day - Lana Del Rey

7
Oh My - Boogie

8
I Know There's Gonna Be (Good Times) Jamie xx, Young Thug & Popcaan

9
Ballad of the Mighty I - Noel Gallagher's High Flying Birds

10
Let It Happen - Tame Impala