Best Songs of 2018
Kiyomi
The Top Ten
1
Finesse - Bruno Mars

It's Bruno Mars trying yet again to sound nostalgic. I don't mind that, but the song's message really doesn't match well with it's theme. Overall, could be better.
I think this song is an epic masterpiece and is a tad bit overrated. I respect opinions. - Swampert02
This song is overrated and not even that good...just nostalgia but go off IG.. - Worksponge
Best song from Bruno Mars! - Sugarcubecorner
V 22 Comments
2
Over Again - Mike Shinoda

This song killed me inside - growlbunny
Eh. It's... mediocre, honestly. I'm not a fan of Linkin Park. - Swellow
Admirer of Linkin Park, this is even still awesome is great to notice. This is fairly good! - iliescu
All I can really say is I like the beat but not really into the singer's voice..
V 8 Comments
3
Lightning Strike - Judas Priest

Oh hell yeah this song is awesome - christangrant
Wow! This song really is amazing! Never thought 2018 would start off with this. Epic! - naFrovivuS
Incredible Priest song. Rob sounds great as usual. The instrumentation is also incredible! - HysteriXxD
Why isn't it number 1?
V 8 Comments
4
Sick Boy - The Chainsmokers

Can't wait for everyone to trash this and then call twenty one pilots their favorite band - ProPanda
Their 3 new songs are good, but the last one (Everybody Hates Me) is awesome! - Elijah_Cook
Looks like the Chainsmokers are going deeper with this 9/10 - Neonco31
Wow, it's in the top 5, cool! - lovefrombadlands
V 12 Comments
5
Street Livin' - Black Eyed Peas

This song is one of the best rap songs I heard in the recent years. Unlike the trappers of today who depend on looks, being talentless and behaving bad to be good, this is real rap here. In the last years, BEP really sucked, but this songs is better than what they did in the past years. This sounds like old school hip hop, like Tupac and Biggie. The message is incredible, this is about racism on black people during the Civil Rights Movement, very empowering indeed. The rapping is awesome, Will.I.Am does some of his best rapping on this song without having to be so auto tuned, and I thought he was a bad, super auto tuned rapper. I like the video too, it is unique. That bass is a killer too! Best rap song of the year. 9/10 - AnimeDrawer
Wait, the Black Eyed Peas came back? Surprised, I thought they weren't going to come back. - AnimeDrawer
I know, it's hard to believe that The Black Eyed Peas actually have a good song again. It seemed as the years went on, the more the Peas and will.i.am went downhill, making the same overproduced pop/EDM songs over and over. I really was not expecting this at all, but when I saw the title I knew this wasn't going to be just some EDM song. Maybe it was Fergie holding them back the whole time. - DaWyteNight
best ever
V 1 Comment
6
Pray for Me - The Weeknd, Kendrick Lamar

Honestly, despite Kendrick being my favorite artist ever, The Weeknd absolutely demolished this track. The Weeknd was the stronger part for me on this song, not to say that Kendrick didn't put up his end of the deal, but The Weeknd did amazing. - hiphopgod
Wow, this is the best song on the list, my favorite weekend song, can't stop singing it, please people vote for this song
This song is growing on me the more I hear it and I think it's The Weeknd's vocal delivery on this track. - crowdiegal
It's got a sick beat, and both artists here are perfect. 5/5 - StarlightSpanks
V 10 Comments
7
Condemned to the Gallows - Between the Buried and Me

It's weird seeing prog metal in the top ten, although I am totally okay with that. It'll probably drop once more votes get in. Great song otherwise. - cjWriter1997
An awesome album opening song and yeah it won't stay in the top tens for long.

9/10. - Undistinguished
8
Ala Kathr Al Wafa Fini - Ahlam

This song is really awesome! I love how well it utilizes so many instruments and her singing is flawless too. Way to go Ahlam! - mood333
Who the hell is this artist? I've never heard of this artist before. - SomePersonYouHate
Who the hell is this person? Why do I see her on so many lists? - 445956
9
Into It - Camila Cabello

I love her she is really good you know vote for her now or else I will not come back. 9/10
Into It > Never Be The Same
So, this song improves from Never Be The Same. She actually sounds quite nice on the high part, in my opinion. It's also really catchy with a good beat. There's just one thing that bothers me:The lyrics to the chorus. Especially the line "I see a king size bed in the corner, we should get into it." Otherwise, this is quite a good song. 8/10. - lovefrombadlands
Meh...it's okay for a 2018 pop song I guess. When it started I thought I would like it but that changed when it got to the chorus.

Funny how when she left 5H everyone was hating on her and saying she would "flop" but now everybody seems to like her...interesting. - DaWyteNight
This song gives me VIBES and I live for it! πŸ˜πŸ' - πŸ'Œ - Worksponge
10
Feathers - A Perfect Circle

The Newcomers
?
Somebody - The Chainsmokers & Drew Love

?
Alone - Halsey

The Contenders
11
Something's Gotta Give - Camila Cabello

Easily one of the best songs from the album. A relationship on the edge of breaking point is something Camila actually sells really well in this song - crowdiegal
Amazing
Number 6 at the moment. I think it would make everyone's day if this song was higher though.
'
12
Everybody Hates Me - The Chainsmokers

Basically Sick Boy but more of a standout single where Andrew sounds offkey in the first few lines, but still amazing. 9/10 - StarlightSpanks
This is amazing, definitely the best out of their 3 singles. - lovefrombadlands
13
Church - Fall Out Boy

Nice song, but the album sucks. - Catacorn
Easily the best song off that otherwise lackluster album. 9/10. - NiktheWiz
LIT
14
Fists of Fury - Kamasi Washington

15
Him & I - G Eazy & Halsey

My favorite rapper collaborated with a singer who can be good at times, and this is one of those times 5/5 - ArielleBelle
Wrong year, sorry. Isn't this song life though? 11/10. - lovefrombadlands
2018 hasnt been going for that long and there's only one good song I can see on this list. And I thought 2017 was bad - Midevilnight
awesome
V 1 Comment
16
Stay Frosty Royal Milk Tea - Fall Out Boy

I made a Best songs of 2018 list before this one, and admin disapproves it. But does it to your list. Admin's a hypocrite - TeamRocket747
Dang you beat everyone to it
This sounds like it is going to be a good song! - AnimeDrawer
YEP - JamesLustre
V 4 Comments
17
All the Stars - Kendrick Lamar & Sza

Bit disappointed with this one. SZA is fine, but the production is not, and Kendrick is disappointing. 3/5 - DCfnaf
Love this song! Love SZA's verse and the chorus. Kendrick was awesome! The song's a little short though
Kendrick ruined it. - ArielleBelle
18
The Middle - Zedd

While it is kind of good, I did notice that it sounds a lot like "Stay", which funny enough was another Zedd song. Listen to Stay and then this, and don't tell me you don't hear any similarities. - allamassal
While it did slightly grow on me... I'll get more into the details in my next Top 20 review, but as for now, nowhere close to great. Probably never will be. 2/5 - StarlightSpanks
This song is lazy beyond belief. Overplay is not helping this either. 2/5 - DCfnaf
Beat drop lines up perfectly with the vocals. Zedd is a pop/EDM God! 4/5 - Elijah_Cook
V 3 Comments
19
Duck Duck Goose - Cupcakke

I don't get why people hate cupcakke. Her songs are just jokes - BlackVelvetdixE
This song is so inappropriate not to mention it's bad. - ArielleBelle
This song is actually disgusting. I do not know why some of these lyrics exist. Also, I find her voice annoying so this doesn't score well. -10/10. - lovefrombadlands
Underappreciated because of the extreme explicitness. But the songs are actually really good. This one too, very catchy and upbeat.

9/10. - Undistinguished
V 1 Comment
20
Lucid Dream - Owl City

This song is awesome, best song of the year. I love the topic of lucid dreaming, the lyrics are well written. Combine good songwriting with a top notch, energetic beat(glad its not house), and good vocals, you get a good song. This song makes me dance, I wish more pop songs were like this. 9/10 - AnimeDrawer
Can't wait for the album! New York City is another great song he also released this year. - Elijah_Cook
21
The Mysterious Vanishing of Electra - Anna Von Hausswolff

Way overlooked artist and song from Sweden. It has only about 200.000 views on YouTube, but it has the same gripping intensity that P.J. Harvey had in the 90s on albums like "To Bring You My Love". - Martin_Canine
22
Joanne (Where Do You Think You're Goin'?) - Lady Gaga

The piano version of this song just connects so well and yeah, Lady Gaga's vocal delivery makes it hard not to cry. Well done both Lady Gaga and Mark Ronson - crowdiegal
Beautiful way to close an era. Xoxo, Joanne πŸ'‹πŸ' - - Worksponge
23
Distortion - Mount Eerie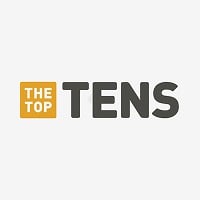 24
Our Destiny - Black Veil Brides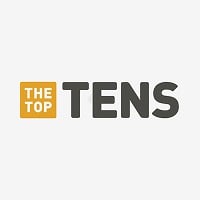 25
Rats - Ghost

I love this new Ghost song so much - cjWriter1997
26
Firepower - Judas Priest

Yup Lightning Struck again with another great song from Priest I like Lightning Strike more but this is a worthy title track. - christangrant
Hell yes, I definitely like this one more than Lightning Strike.
Better than Lightning Strike.Better than Over Again.Better than all songs of 2018.
Should be N0.1
JUDAS PRIEST! HELL YA! - wriddhak
27
Vincent - Ellie Goulding

I wouldn't have added this cover of the Don McLean song to this list if Don McLean himself didn't praise Ellie Goulding's version on Twitter but dead set Ellie does a stunning version of this song, it's not an official single but I think this cover is worth recognition. - crowdiegal
Don McLean's version is better...but this is great also. 5/5 - DCfnaf
Don McLean's original is one of my favorite songs of all time and I have to say I'm very much impressed with the cover.
9/10. - Undistinguished
YAY, ELLIE GOULDING IS RELEASING NEW MUSIC! She's my queen.
28
Wild Hearts Can't Be Broken - P!NK

29
Heaven's Gate - Fall Out Boy

Love the lyrics to this song
I love it so much! - lovefrombadlands
30
Every 1's a Winner - Ty Segall

31
Hold Me Tight or Don't - Fall Out Boy

Damn man, this list will get featured in less than 6 months! - Neonco31
I heard this on the radio once. It's kind of a rock song in my opinion, but it is very good. 9/10. - lovefrombadlands
Cool. - ArielleBelle
Ummm... this is from 2017. - UltimateCraig
32
Sunshine Riptide - Fall Out Boy

33
The Champion - Carrie Underwood

I am a Carrie Underwood fan and I love sport but this song is a bunch of generic sports cliches. It's absolutely terrible. - crowdiegal
Is there anything about this song that ISN'T generic? - ReltihFloda
Awful, and I like Carrie Underwood. 1/5. - DCfnaf
34
Smack a Bitch - Rico Nasty

At first I thought it was a Prodigy cover but it's not. - ZeroBlaster
Gross - ArielleBelle
I love how she incorporated a rock/metal type beat into a hip hop/rap one! This song is brilliance! (It brings out my ratchetness though! ) πŸ™ŠπŸ™ˆ - Worksponge
35
Cartoons - Cupcakke

I hate when Cupcakke releases an album, because her songs are worse every time. She needs to improve on her lyrics a lot. - lovefrombadlands
This is garbage - ArielleBelle
I disagree about, you probably don't listen to rap so maybe don't judge rap songs of that's what you don't listen to.. - Worksponge
This song makes me want to barf my guts out... - SomePersonYouHate
What a unoriginal pun. Also if you think I'm offended then you're mistaken because I find your response to be cringe inducing. - SomePersonYouHate
Better than most rappers out there. These cartoon references have me shook! Cartoon Network has filed BANKRUPTCY! πŸ'‹πŸ'€β˜•πŸ'πŸ˜πŸ˜ - Worksponge
36
No Excuses - Meghan Trainor

This is a straight up improvement for Trainor. I didn't even like her, but I guess I was wrong. - MissRWBY202
This is the opposite of the Meghan Trainor we know from 2016. 4/5 - StarlightSpanks
There's instrumental appeal but the lyrics are enough to really think I am tripping out. Also the "huhs! " make me think Megan is doing something really unpleasant or lifting something heavy which is extremely distracting. - crowdiegal
Nice comeback Meghan. 4/5 - DaisyandRosalina
V 6 Comments
37
Disillusioned - A Perfect Circle

Came out at the beginning of the year. APC is back baby! - cjWriter1997
38
44 More - Logic

Logic redeemed himself with this song. - DaWyteNight
39
What is This - Johnny Gill

Johnny Gill is a true powerhouse who always makes amazing songs, and this is no exception. - DaWyteNight
40
Delicate - Taylor Swift

While I still find Reputation better than the past Taylor Swift, most of the songs from there sound way too "savage". This doesn't. Lyrics are questionable still but it's quiet in its good way. 7/10 - StarlightSpanks
Autotune makes it weird. 2/5 - DaisyandRosalina
I love this song actually. It's best out of reputation. Is it the best out of all Taylor Swift songs? Mm... Maybe in the middle. Hey, at least this beat Look What You Made Me Do by 10000000x. 8/10 - MissRWBY202
Yea, it is pretty good, but I'd still say Getaway car is the best song from reputation - Lanturnizer6
41 Wanna See My Pencil? - Jeffy
42
Thunder High on the Mountain - Joe Satriani

By the way he wrote viva la vida - DJvedar1234
Joe Satriani is a God of rock
43
Nuclear Alchemy - Watain

44
Place to Start - Mike Shinoda

45
You Changed - Pleasure P

Love this - DaWyteNight
46
Torn in Two - Breaking Benjamin

47
Glimpse of Love - Franz Ferdinand

48
Rose-Colored Boy - Paramore

This might just be Paramore's best song yet. SUPER fun and catchy, with content on depression hidden within. 9/10 - DCfnaf
This is from 2017 but I voted for it anyways - Iamcool
49
Space Cowboy - Kacey Musgraves

50
Red Cold River - Breaking Benjamin

PSearch List
Recommended Lists
Related Lists

Top Ten Songs that Should Be in 2018's WWE Game

Top 10 Most Overplayed Songs of 2018 and 2017

Predicted Most Overplayed Songs of 2018

Most Overplayed Songs in 2018

Best Electronic Songs of 2018
List Stats
1,000 votes
354 listings
157 days old

Top Remixes (33)

1. Feathers - A Perfect Circle
2. Condemned to the Gallows - Between the Buried and Me
3. Fists of Fury - Kamasi Washington

cjWriter1997

1. Everybody Hates Me - The Chainsmokers
2. Sick Boy - The Chainsmokers
3. Into It - Camila Cabello

lovefrombadlands

1. Distortion - Mount Eerie
2. Finesse - Bruno Mars
3. Lucid Dream - Owl City

DCfnaf
View All 33
Posts
Satire
Billboard Top 20 RANKED: February 10, 2018
WonkeyDude98
Weekly Mediatraffic Chart Ranked (Week 6, 2018)
NiktheWiz
Ranking The Top 25 Songs of 2018! (Spring)
StarlightSpanks
Error Reporting
See a factual error in these listings? Report it
here
.