Best Songs of 2019
Metal_Treasure
The Top Ten
1
Head Above Water - Avril Lavigne

Arguably Avril Lavigne's best song. She's definitely come a long way from the days when she made songs like "Sk8er Boi". She's matured quite a bit since then, and has been through things I wouldn't wish on anyone. But judging the song itself, while I don't think it's as good as Kesha's song "Praying", it's still quite the inspirational ballad that does end up being a legitimately good song. After what Avril Lavigne's been through, she deserves recognition for coming up with arguably the best song she's ever released. Not sure what else is coming out this year atm. But for now? It's the best song of the year in my opinion...also, this only made it to #64 on the Billboard Hot 100 while "7 Rings" is still sitting at #1. If that isn't sad, I don't know what is. - tonyb500
I am actually pretty convinced that the album may well prove to be surprisingly excellent and one of the best since her 2nd album and the lead off single and album title track is proof that this album could be one of Avril's best. - crowdiegal
The first time I heard this song, I was touched. I felt happiness and loneliness at the same time. This song is very strong. It is shouting from deep within the soul of the listeners.
If it wasn't at number 1 I don't know what else could be. Ballad is meaningful and soulful. Avril is a legend and it puts its own favor.
V 16 Comments
2
Old Town Road (Remix) - Lil Nas x & Billy Ray Cyrus

Is this really supposed to be here or is this another case of a song being pushed to the top by trolls? - oneshot
Ladies and gentlemen, I give you the only country rap song I will ever admit to liking. - Atham
Great song, especially the Billy Ray Remix. Catchy lyrics, plus they are intelligent and a cool cross between good country and Rap.
I actually love this song. And I don't even like country music.
I'M GONNA RIDE TIL I CAN'T NO MORE. - The01Bro
V 19 Comments
3
Bad Guy - Billie Eilish

A wonderful intro song to one of 2019's best albums that for some reason sounds like We Are Number One. - 24601
My friend will be mad if I vote for this so I voted for this to get him mad and that why it funny
Wow. There are a lot of Billie Eilish songs on this list. - Misfire
This is awesome 10/10
V 9 Comments
4
Bury a Friend - Billie Eilish

Billie Eilish is one of the most interesting artists in the industry today. She brings a wit and charisma to her lyrics and melodies, while at the same time delivering aggression and emotion. I'm not a fan of modern music, but I anxiously await Billie's next work. - 24601
Best song of the year so far! It attempts to creepy and it is. The hook vocals (with the stifle your tongue part) come off as atmospheric, cute, and also creepy. A little melodramatic but I still gotta say the lyrics are clever. 10/10. - MemeTheKeem
I just love almost everything Billie Eilish has released since I first found out about her back in 2017 and this song is no different. It's bloody creepy but it's excellent. Bring on that album next month! - crowdiegal
While Bilie Eilish hasn't overly impressed me yet, she has a lot going for her. I absolutely love her low and breathy vocals. Her style of singing stands out from the rest of the pop music industry, and I appreciate it. I think Bury a Friend represents everything Bilie Eilish is all about; moody (although borderline melodramatic) lyrics and atmospheric production. - Atham
V 20 Comments
5
ME! - Taylor Swift

I am one of those who tore shreds off Taylor Swift for her awful choice in singles from Reputation (albeit the album wasn't very good anyway) so it pleases me immensely that she's taken a pivot toward a brand of fun pop music with a ridiculously adorable and cute music video. Yeah the lyrics are childish but in a world where pop music has been taking itself far too seriously over the last couple of years, this is the kind of childishly silly song we need. - crowdiegal
I have no shame in admitting that I like much of Taylor Swift's music. Reputation however, was an immensely disappointing album for me. Aside from a few decent tracks such as Delicate and Call It What You Want, the album ranged from painfully generic to downright awful. I had lost hope for Taylor Swift... until now. I love this fun new atheistic she has chosen for her upcoming album, I like it better than the dark and edgy vibe Reputation tried to go for. As for the song, it is great and ridiculously infectious.The production is good this time around (unlike much of Reputation). Brendon Urie's feature is also good, the world can never have too much Mr. Disco. I like this one, we'll see how the rest of Taylor Swift's music turns out this year. - Atham
Oh man do not get me started on how amazing this song is the music video is so good and cute this song in general was a home run.
The real Taylor is back with... Not a break up song, not a hater song, this is an apology song! This song makes me so happy I'm just glad the crap age of Taylor is over. Thank you music for saving yourself.

Update: ok I change my mind. It's actually an ok song. Almost every music video she makes is just stereotypical and is also very overrated too. - LightningStrike
V 23 Comments
6
F*** Wade (Wade Robson Diss) - Michael Trapson

Diss tracks, are usually pretty boring to be honest.
MJ IS INNOCENT - ShrekTheGoat
7
Leave Me Lonely - Hilltop Hoods

The fact the Hilltop Hoods are number 5 on this list kind of blows my mind even with the song being unfiltered amounts of awesome. - crowdiegal
How have I not come across Hilltop Woods before? This song is fire,Ithe production is creative,the wordplay is amazing, and even though it has your normal drug refrences, everything is so good it makes up for it. Defentitly is my top pick of the year- until I find something better, which will be very unlikely. - oneshot
Yeah I am yet to understand why "Leave Me Lonely" hasn't taken the US by storm yet. Wish the label and the Hoods would push this song hard - crowdiegal
8
Keep Going - Lil Wyte

Seriously! If this song doesn't hit your soul then you probably don't have one!
How could someone dislike this? You'd have to not have a soul to dislike this.
Lil Wyte got himself a modern day masterpiece with this one.
This is the greatest song ever
V 5 Comments
9
Untethered Angel - Dream Theater

This song is very much on track to becoming the "Lightning Strike" of the Best Songs of 2019 list. On the 2018 list, "Lightning Strike" by Judas Priest was pushed to the top early on in the year, and then remained there for the entire year, despite the song not being very memorable. Once again, we have a song that, while good, doesn't really stand out. The album stands out more than the song does. So, just as I said with "Lightning Strike", if this was the Best Albums list, then maybe I'd think differently. But the best song of 2019 is a song that I'm going to have stuck in my head for all the right reasons after listening to it once. If you listen to this song, and a week later can't remember what it sounds like, I'm sorry, but you probably shouldn't consider it to be the best song of 2019 at that point. But of course, that's just my opinion. All I can do is hope that "Head Above Water" untethers this song from the top spot. - tonyb500
That statement would work if it weren't for the fact that "Head Above Water" hasn't gotten that much radio play (at least, not here in the US). It didn't even chart in the top 50 on the Billboard Hot 100. And I put it as my number one because it's the kinda song I listen to when I'm going through a rough spot in life, and I personally think it's a good song. Not because it's pop. In fact, I'm fairly certain that mainstream pop music has been in a coma since 2017. - tonyb500
Painfully generic honestly. - cjWriter1997
This is a 2018 song, not 2019
Get all this pop and mumble rap garbage off this list. Dream Theater at the top!
V 11 Comments
10
Before I Go - Guy Sebastian

This song is on the cusp of the top ten in The Netherlands which is actively frustrating because it's not going to be a hit in Australia which is annoying - crowdiegal
The Newcomers
?
I Don't Care - Ed Sheeran & Justin Bieber

?
Exit Sign - Hilltop Hoods

This reminds me of a 2014 Clean Bandit song combined with a 2014 Macklemore song.

In other words, really good. - oneshot
The Contenders
11
Pray - Illenium

12
Hexed - Children of Bodom

If I'm being completely honest, as someone who's listened to a lot of metal over the years, this is a good metal song. That said, I'm not sure if I enjoy the vocals on this song as much as I enjoy the melody. And this has nothing to do with the vocals being death metal. For me, personally, the vocals don't stand out nearly as much as the melody compared to other songs with death metal vocals. That said, it's not a situation like a certain other song on this list where I'm not going to remember this song 24 hours from now. It's just that the melody is so good that the vocals don't really stand up to it and just sort of end up lost in the song in my opinion. I don't hate the song, I just feel that, for me, Children of Bodom's vocals don't stand out compared to bands like Killswitch Engage or In Flames. And this is coming from someone who prefers European metal, if my love for bands like Within Temptation and Powerwolf is any indication. - tonyb500
@Metal_Treasure I respect your opinion as well, but I definitely disagree with you about Within Temptation being "barely metal". While some of their songs like "The Reckoning" "Whole World Is Watching" can be considered that, other songs of theirs like "Ice Queen", "What Have You Done", "Dangerous", and "Raise Your Banner" are very metal. But again, everyone's different. For me, symphonic metal is my personal favorite genre not just when it comes to metal, but music in general. - tonyb500
My #1 metal song of 2019 so far (as of Match 2019, but I think it will remain #1 for me during the next months and possibly by the end of the year). This is how melodic death metal should be done and not like those sellouts from the band In Flames who play pop melodies to get melodic. "Melodic" in metal doesn't mean to include pop and certainly doesn't include sexy vocals with heavy breathing to make vox sound...more sexy. - Metal_Treasure
This song would be SO good as an instrumental! - PhoenixAura81
13
Giant - Calvin Harris, Rag'n'bone Man

In 2018, Calvin Harris got cool (and I mean REALLY cool) again with songs like Promises and One Kiss (these songs are some of my favorites of 2018). This song is also cool. Not exactly as good as the two I mentioned, but still awesome. - PhoenixAura81
I love this song so much that I can relate to it and love Rag'n'bone man's voice as it makes him seem powerful when he sings this song
So catchy that it is good. I get goosebumps when Rag'n'bone Man screams! - Userguy44
It's a bit over the top
V 5 Comments
14
The Raven Child - Avantasia

Should be higher, such a great song and great album - germshep24
This song is an epic masterpiece! The imstrumentals were amazing and so were the vocals (Especially Hansi's). - PhoenixAura81
15
Jenny of Oldstones - Florence + the Machine
How is this song not higher?!
16
Island - Seven Lions, Wooli & Trivecta
Best electronic song of 2019 so far. The synths are incredible and I love how Seven Lions works on revitalizing trance here and incorporates dubstep. He has an awesome style which combines trance, dubstep, and some house subgenres. GO SEVEN LIONS! - PhoenixAura81
17
Butterfly Doors - Lil Pump

Wow, what an amazing song! Let us all bow down to the great philosopher that is Lilliam Pumpernickel, sharing his complex thoughts on the world and society with us through every amazing song he releases. - DaWyteNight
That has got to be the worst production I've ever heard on a single. - MemeTheKeem
Why isn't this the national anthem of the world? - LilPumpTheGod
He awesome I wish I could meet him
V 7 Comments
18
Fall Into the Light - Dream Theater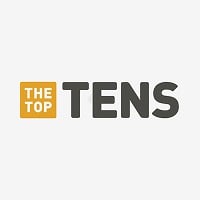 19
Break Up with Your Girlfriend, I'm Bored - Ariana Grande

I love the beat, but it should've been used on a better song than this worthless piece of garbage. Falling Like The Stars by James Arthur should've used this beat. - tyrelljanderson
This is trash - DaWyteNight
What a waste of a nice beat, should've been used on a lyrically decent song and not this piece of crap. 1/10 - StarlightSpanks
The lyrics sound like a 10 year old wrote them trying to sound grown up - sadical
V 9 Comments
20
Moderation - Florence + the Machine

I heard this song once and couldn't get out of my head, but in a good way. The fact that this is probably never going to chart on the Billboard Hot 100 shows that we here in America are starting to be out of touch with what kind of music SHOULD be popular. I swear, Florence Welch is one of the most underrated vocalists of all time. - tonyb500
Okay, it's a tossup between this and "Head Above Water" for my personal best song of the year. - tonyb500
It's a good song, not one of the best though hence why it's an album off cut which goes to show why "High As Hope" was such a fantastic album. - crowdiegal
21
Face My Fears - Hikaru Utada & Skrillex

Gave my mama tears - CharismaticKat
22
Oh Yeah Yeah - MaximilianMus
That damn profile pic. - The01Bro
At some point, this song becomes a meme this year yet I am really annoyed with all the MaximilianMus photos in every profile picture on YouTube. It's like this song is a contagious disease.
I'm in the litty committee - TristGamer
Masterpiece
V 6 Comments
23
Meet Again - Maxo Kream

This one is great - DaWyteNight
WHO?
24
Dancing with a Stranger - Sam Smith & Normani

Dancing With A Stranger? I can't even picture dancing with your significant other to a song like this. Sam Smith is a good singer. Normani's...well, decent. However, this song does neither of them any justice. It's just a boring, generic club song. - tonyb500
It's okay but kind of generic honestly. Sam Smith sounds fine and good, but Normani honestly didn't sound that great on here and didn't add anything, it would honestly be better without her. She was good on "Love Lies" but not this. - DaWyteNight
So yeah, lately Sam Smith has been doing a lot right, I loved "Promises" with Calvin Harris and now this song with Normani (who will be the break out start from the split of Fifth Harmony), the spare guitar keeps this song moving and I love the chemistry between Sam and Normani. - crowdiegal
Sam Smith's verse sounds fine and so does the chorus, but it easily got repetitive by Normani's verse. The production does make up for some of it, but overall, I was expecting more from Sam Smith and Normani than this mediocre snoozefest. 4/10 - StarlightSpanks
V 8 Comments
25
A Lot - 21 Savage

This was a great intro to his album you could really see he improved from 2016 and 21 and j cole are good together - retard1234
The chorus is repetitive - tyrelljanderson
Good production but 21 still sounds bored as hell - DaWyteNight
Great song. 21 Savage finally making meaningful stuff. - CharismaticKat
V 2 Comments
26
Glass Houses - Children of Bodom

Awesome song. Children of Bodom made a great album this year, one of their best! Some believe it's their best album since 2003's Hate Crew Deathroll or since 2005's Are You Dead Yet. - Metal_Treasure
27
Going Bad - Meek Mill

I can't take this seriously due to the fact that Drake and Meek Mill are working together again after their fake "beef" smh. - DaWyteNight
It's from 2018, still great though - CharismaticKat
Great song - ShrekTheGoat
28
Longshot - Catfish and the Bottlemen

This is probably going to be high on my own best list at the end of the year. That's how much I like it. - crowdiegal
i LOVE it.
29
The Night King - Ramin Djawadi

I don't think there's any more I could say about this song that hasn't already been said. The entire scene with this song from The Long Night was brilliantly done in my opinion. Say what you want about the episode itself, but that scene, and this piece of music, were absolutely amazing and fit the atmosphere so perfectly. - tonyb500
30
Just You and I - Tom Walker

31
Singularity - Devin Townsend

An epic masterpiece right here - Metal_Treasure
32
Middle Child - J. Cole

I love this song. 10/10 - tyrelljanderson
It's sort of a typical J. Cole song but J Cole is pretty good. 7/10 - MemeTheKeem
Straight fire
33
Mixed Personalities - Ynw Melly

I have mixed feelings about this song, because if this was by ANYONE else, I wouldn't love it and hate it at the same time - oneshot
This song is really good, however to some people it is an acquired taste - ShrekTheGoat
Ynw Melly is in prison - MemeTheKeem
I never said the song was bad. He murdered his two friends but I still love this song. - MemeTheKeem
The song is catchy and it weirdly gives me a nostalgic vibe. Kanye's vocals here are actually good and it fits the song nicely. 9/10 - MemeTheKeem
34
Pure Water - Mustard & Migos

This is so catchy. I like it. - CharismaticKat
This might be one of their better songs. It's catchy and full of energy. 4/5 - AlphaQ
This is great - ShrekTheGoat
35
Keanu Reeves - Logic

Not Logic's best work - DaWyteNight
As good as 44 More.
What is with this trend of people's names as song titles?
Oh yes, great song - CharismaticKat
V 2 Comments
36
This Road - Children of Bodom

I already know this would be one of my favorite metal songs of 2019 (and I'm writing this in February). - Metal_Treasure
37
11 Minutes - Yungblud & Halsey

I wish this song was 11 minutes long. 5/5 - oneshot
You don't know how glad it makes me that this song isn't 11 minutes long. 0/10. - sadical
38
Venice Bitch - Lana Del Rey

2018 song, not 2019 - Joeljohns249
You're both correct. It first had its music video and single released in 2018, but the album it is on will be out in 2019.
Personally, I always add the songs to the best list of the year they were first released - but I can see others might not want to split songs from the same album over two years like I did (both of Del Rey's 2018 singles of her forthcoming "Norman Rockwell" album were included on my best of 2018 list, but if the album contains equally great material it will be included on my 2019 list). - Martin_Canine
39
Raise Your Banner - Within Temptation

Off this album my favorites are The Reckoning, Endless War, and this songs - germshep24
40
Masked Superstars - Czarface & Ghostface Killah

The collab between Czarface and Wu-Tang Clan member is amazing. However, this is probably the best song on the collab album. Beat goes HAM. The lyrics are hard. And I love it's atmosphere. - MemeTheKeem
41
Twenty One - Khalid

42
Don't Go Breaking My Heart - Backstreet Boys

2018 song, not 2019 - Joeljohns249
It will be on an album released in 2019 so technically a 2019 song as well - crowdiegal
They're making music again? - PhoenixAura81
I don't think this song was from this year, but it's good! - sadical
Phht! Elton John and Kiki Dee are much better. - Kevinsidis
43
Chances - Backstreet Boys

2018 song, not 2019 - Joeljohns249
They're making music again? - PhoenixAura81
44
Talk S**t Like a Preacher - Future

I never like these kind of music but this song is great.
45
Greatest Love - Ciara

Wow, this is actually really good. A huge improvement from last year's Level Up which I highly criticized. - DaWyteNight
46
Head of a Pin - Overkill

This song is awesome! - mrmandies26
Metalheads, stop here for a while... to vote of course - Metal_Treasure
47
Swan Song - Dua Lipa

This is so different from her actual best songs (One Kiss & Electricity), but heck, ain't this amazing. - ZeroBlaster
I think this is a Very good song
Dua Lipa has done better but for an late 80s sounding song, it's okay? - crowdiegal
A good comeback since IDGAF (which was awful) - tyrelljanderson
V 3 Comments
48
Nothing Breaks Like a Heart - Mark Ronson

Best song I've heard in 2019 so far. Incredible vocals, mysterious instrumentations and putting those together makes this a legendary piece. Much better than Without Me and Happier, which are both horrible. - DewSpectrum11
More like 2018 though. - ZeroBlaster
Good song. - PhoenixAura81
49
What I Gotta Do - K-Rino

This is real rap - DaWyteNight
50
Carlos - Navy Blue
From the ep Gangway For Navy - MemeTheKeem
PSearch List
Related Lists

Top Ten Singers Who Should Make More Songs in 2019

Top 10 Metal Songs of 2019

Martin Canine's Most Listened To Songs of This Week (March 4th to 10th, 2019) According To His Smartphone

Martin Canine's Most Listened To Songs of This Week (February 25th to March 3rd, 2019) According To His Smartphone

Martin Canine's Most Listened To Songs of This Week (January 7th to 13th, 2019) According To His Smartphone
List Stats
1,000 votes
338 listings
145 days old

Top Remixes (38)

1. Pray - Illenium
2. Old Town Road (Remix) - Lil Nas x & Billy Ray Cyrus
3. Island - Seven Lions, Wooli & Trivecta

Atham

1. Head Above Water - Avril Lavigne
2. Jenny of Oldstones - Florence + the Machine
3. The Night King - Ramin Djawadi

tonyb500

1. Leave Me Lonely - Hilltop Hoods
2. Just You and I - Tom Walker
3. 11 Minutes - Yungblud & Halsey

oneshot
View All 38
Error Reporting
See a factual error in these listings? Report it
here
.