Best Songs of 2019
1
Unsainted - Slipknot

Yet another trashy and formulaic garbage from jokers. Are those fools still around trying to tamper with the definition of good music? - Vip3r
Yes, unfortunately. Music is trash. Only the perseverance of oldies keeps music from sounding like this garbage. I went to see Paul McCartney this summer. The guy's got quite the energy for his age. He was as great as he sounds on the radio. Two years ago, I saw Bon Jovi (I also saw them the year before.) Jon sounds okay, considering the circumstances, and whatever people say about his "squeaky" or "nasally" voice may be true, but it's probably exaggerated, and he sounds better than these idiots. - BonJovi17
To expand on the criticism of this @Vip3r user, Bring Me the Horizon are one of the worst metal bands of all time. Their discography contains vocal cord ripping, whiny emo lyrics and later on selling out for a much more poppy direction. In fact, metalcore in general is terrible. Asking Alexandria, Black Veil Brides, Sleeping with Sirens, Falling in Reverse and Bullet for My Valentine are nothing but joke metal bands that only appeal to the "I hate my parents and I want to die" audience.
Converge is the only good Metalcore band that I've listened to, and I doubt that that is going to change anytime soon, no matter how much I'd like it to. Jane Doe is, and always will be, a masterpiece. - The_Crimson_King
Love this song. I like to see a metal song at the top of this list. Better than a stereotypical pop song.
This song is simply just awesome. Corey may say that this is their most softest track on their new album, but still this song is absolutely awesome and proves that slipknot can still make good music. Also Corey Taylor was beyond awesome in this song. Easily my favourite song of 2019 at the moment. - UltraLunalaX
2
Fear Inoculum - Tool

Really needs a place on the list. This might have a lot of elements Tool has used before, but that's not exactly a bad thing. This song proves that perhaps those 13 years were worth the wait. We can only hope we get more greatness when the full album releases later. - TheRock222
Somehow Tool managed to excel our expectations that were built for 13 years. 11/10
Okay get this to number 1. While Tyler The Creator's songs from Igor are very close, the songs from Tool's most recent album destroy it. - DarkBoi-X
It's a great Progressive Metal song. I especially like the drums that sound like Indian folk music(But I am from India so of course) - DarkBoi-X
3
Cold - Korn

Best song on The Nothing. Especially the chorus is really good. - Userguy44
The amazing intensity of that song perfectly fitting to the style of Korn
It's the best song from the nothing
Very nice - Metalmann13
4
Earfquake - Tyler, the Creator

It's okay I guess but not something I'd go out of my way to listen to, this isn't what I want from Tyler. - DaWyteNight
A Boy Is A Gun and Gone Gone/Thank You are better in my opinion but I'll take this over anything else on this list
DON'T LEEAAVE. Perfection, only thing bringing this down is Playboi Carti's incoherent mumbling, which really was unnecessary but this song is groovy and amazing. 5/5 - AlphaQ
Glad to see this song is now in the top 10's and is finally higher than that trash that is ME! - DarkBoi-X
5
Solway Firth - Slipknot

"Solway Firth" is proof that Slipknot have finally found their beat that they have been trying to find since the passing of Paul Gray back at the start of the decade. After the uncertainty if they even wanted to continue as a band when ".5: The Gray Chapter" came out, the band took some time off after a couple years of touring to recuperate and come back with a stronger mindset. Despite a slight roadblock with the departure of longtime percussionist Chris Fehn over legal issues, the band was able to continue putting their sound forward, and ultimately ended up releasing a whole plethora of some of their best work in over 15 years. "Solway Firth", the final track on "We Are Not Your Kind" (with the exception of the Japanese release, which includes the single "All Out Life" as a bonus track), is one of the album's more experimental tracks, bordering even on "Melodic death metal" territory. An incredibly somber opening leads to an all out assault of heavy guitars, double kick patterned ...more - BloodyThunderX
This is my very least favorite song on WANYK, but I'll vote for it just for the sake of pushing up Slipknot. I'll take any of Orphan, Nero Forte, Birth of the Cruel, Solway Firth (both of which I voted for as well), and pretty much anything else on the album aside from No Pain over this song.

It's almost like pop metal. I really hope they don't go in this direction next album, but I'd rather have any Slipknot song at the top of the list than this other nonsense.

But being real, Supernal Flame by Arkaik was the best song released this year. But I know there's no way a tech death song will make this list, so Slipknot is an acceptable compromise. Pop metal is better than no metal, though I'd take 7empest by Tool over this as well - alpengeist19
It depresses me that we gone from Led Zeppelin's whole lotta love to this crap. I mean, I know slipknot are a rock band but they focus to much on their appearance than their actual music.
This one is just damn amazing. The beginning gives me chill, starting slow and talking about killers, but then just jumps right onto the pretty heavy sound. The vocals give me chills too, especially the last lines, for a reason I don't have to explain. This track is just sick.
6
The Greatest - Lana Del Rey

Beautiful song from a beautiful album. One of the best albums released in recent years.
Such a beautiful song.
7
Cellophane - FKA Twigs

pretty neatt
8
You'll Never Find Me - Korn

Pretty good song. I never really liked Korn, but their new album is starting to change my mind a little. - RogerMcBaloney
Of course this song is awesome this should be no. 1 over slipknot hellyeah
Honestly MUCH better than that Slipknot crap at the top of the list - Joeljohns249
Oh yes, great song! It's so damn angsty and edgy though - Userguy44
9
The Raven Child - Avantasia

Should be higher, such a great song and great album - germshep24
Possibly their best song to date, I'm serious
This was very good. - JasePowers
I heard it after wondering why it was so high. This was very well done. 7.5/10 - GeneralJP
10
Bags - Clairo

The Newcomers
?
Stack It Up - Liam Payne

?
Ladbroke Grove - AJ Tracey

The Contenders
11
A BOY IS A GUN - Tyler, The Creator

Best song on IGOR, hands down. - AlphaQ
Cool song from Tyler's new album. - DarkBoi-X
DON'T- DON'T SHOOT ME DOWN - Atham
12
7empest - Tool

How the hell is this song so low, it's the best from Tool's new album and belongs at number 1. - DarkBoi-X
Better than the title track. - Userguy44
Get this to number 7
This song will live for decades not just 2019 - abhash
13
Gone - Charli XCX & Christine and the Queens

The day Charli XCX turned me bisexual.
14
Bad Guy - Billie Eilish

Billie definitely deserves to be at he top 5. She's achieved so much as a 17 year old artist. Really proud of what she's able to accomplish. - Yoshiandaglover
Another good pop song from an amazing alternative pop album. Not my favorite song on the album but I don't hate it and it's better than most of the songs on this list.
Catchy beat, and fun to listen to. This is one of the best songs of 2019
A wonderful intro song to one of 2019's best albums that for some reason sounds like We Are Number One. - 24601
15
Two of Us - Louis Tomlinson

The song is so raw and full of emotion. The former 1D singer bravely sings about the passing of his mother with heartbreaking lyrics such as "the day that they took you, I wished it was me instead". The song is sad, but a message of hope, and it is a strong reflection of Louis' growth as both an artist and a song writer. Absolutely would recommend it to anyone! - b99
I promise that I did not put this on the list, but I love this song! Louis adds EDM and guitar together which works out well. Plus his vocals are spot on as he sings about his deceased mother that, he wished he was the one taken and that he will be living "One life for the two of us."Definitely a top 10, you should listen to this. Beautiful People and Sanctuary are also must listens. - GeneralJP
Dayum, why do I only recognise 2 songs in the top 20!? Anyways this song is good - PageEmperor
This was a very sweet song. Louis' best song yet, listen to it right now! - JasePowers
16
Hexed - Children of Bodom

This was a flaming pile of s***. What are they saying? What is that noise? Did it define 2019? Ask anyone who this band is and here their response. - JasePowers
This sounds just like most stereotypical metal song. Yelling like a nut, check. Instrumentals clashing but not getting anywhere, check. Questionable lyrics, check. Overall 3/10. (Metal fans shall now hate me) - GeneralJP
There are not stereotypical metal songs , because metal has a lot of sub- genres and every one is diverse and original.
This is only what metal haters say without even listening the songs they are talking about - Deathshield18
If I'm being completely honest, as someone who's listened to a lot of metal over the years, this is a good metal song. That said, I'm not sure if I enjoy the vocals on this song as much as I enjoy the melody. And this has nothing to do with the vocals being death metal. For me, personally, the vocals don't stand out nearly as much as the melody compared to other songs with death metal vocals. That said, it's not a situation like a certain other song on this list where I'm not going to remember this song 24 hours from now. It's just that the melody is so good that the vocals don't really stand up to it and just sort of end up lost in the song in my opinion. I don't hate the song, I just feel that, for me, Children of Bodom's vocals don't stand out compared to bands like Killswitch Engage or In Flames. And this is coming from someone who prefers European metal, if my love for bands like Within Temptation and Powerwolf is any indication. - tonyb500
@Metal_Treasure I respect your opinion as well, but I definitely disagree with you about Within Temptation being "barely metal". While some of their songs like "The Reckoning" "Whole World Is Watching" can be considered that, other songs of theirs like "Ice Queen", "What Have You Done", "Dangerous", and "Raise Your Banner" are very metal. But again, everyone's different. For me, symphonic metal is my personal favorite genre not just when it comes to metal, but music in general. - tonyb500
Not the biggest fan of growling vocals, but they impressed me in this song. The instruments sound really good as well. - Userguy44
17
Fall Into the Light - Dream Theater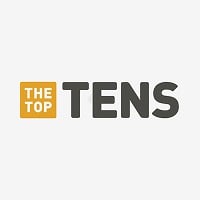 Incredible riffs and singing, impressive and powerful song.
Listen to it and you'll see why it deserves #1. Or at least #2. I prefer Pale Blue Dot, over this, but it wasn't on the list. Its still great though!
The riff is all the evidence needed, and it is a ton better than the popular talentless crap that is on the charts right now. Dream theater are one of the most talented bands in the world and, as this song proves, their songwriting is only getting better because they aren't focused as much on showing off.
Dream Theater is great. Maybe not their best stuff ever, but it's still good - Userguy44
18
Ricky - Denzel Curry

This is honestly just okay, it's a good song to get you hype but there are honestly many better songs out there lyrically and flow-wise. - DaWyteNight
Well both of those projects were kind of underwhelming (in my opinion) - DaWyteNight
THis is amazing. His flow is so evil here haha. 6/5 - AlphaQ
Favourite song off the album - ShrekTheGoat
It's a good motivating song. - DarkBoi-X
19
Sanctuary - Joji

One of my new favorites from Joji. I love the lyrics. Joji's performance is great. The production feels nostalgic and vintage, but in a modern way (if that makes any sense). And it's all wrapped together in a super clean mix. Such a good song. - Atham
Found this song when I was first exploring Joji and since then it has yet to leave my playlist
I just recently got into Joji, and this song is everything I need in a song like this year. I also reccomend to check out his other work.
Slow Dancing by Joji was alright but not memorable. This, on the other hand, was very good. The vocals, the production and not to mention the fantastic music video makes this better. I rank a 7.5 out of 10. - GeneralJP
20
Leave Me Lonely - Hilltop Hoods

That weird moment when Kat searches up your song, hates it, and pushes it down to #17 and you put it at #1 on your remix - oneshot
The fact the Hilltop Hoods are number 5 on this list kind of blows my mind even with the song being unfiltered amounts of awesome. - crowdiegal
My friend introduced me to the band, and while its not the best song of 2019 its Hilltop Hoods' best song. And they deserve more recognition
How have I not come across Hilltop Woods before? This song is fire,Ithe production is creative,the wordplay is amazing, and even though it has your normal drug refrences, everything is so good it makes up for it. Defentitly is my top pick of the year- until I find something better, which will be very unlikely. - oneshot
Yeah I am yet to understand why "Leave Me Lonely" hasn't taken the US by storm yet. Wish the label and the Hoods would push this song hard - crowdiegal
21
Dream Dream Dream - Madeon

One of my new favorite songs by Madeon. It's so good, the wait was well worth it! Please give Madeon the love that he deserves for this masterpiece! - Atham
Oh Yes! - KRX
GOOD FAITH!
nice
22
Cross Off - Mark Morton

It should be way higher. The combination between Chester 's vocals and Mark Morton 's guitar it's amazing. This is a song that proves that Chester is capable of doing even the hardest metal genres, like heavy metal. If that legend had still been alive, I 'm sure he would have experimented a lot more heavy metal sounds
Chester 's vocals are amazing in this song and are similar to the ones in linkin park 's first albums but heavier. This is definitely one of the best songs of this year and ( and this is one of the reasons for voting this song ) cannot be under Billie eilish!
Personally, my favorite song of the year so far.
Chester is the greatest metal vocalist of all time
23
Glass Houses - Children of Bodom

Awesome metal song. Children of Bodom made a great album this year, one of their best! Some believe it's their best album since 2003's Hate Crew Deathroll or since 2005's Are You Dead Yet. - Metal_Treasure
24
Seventeen - Sharon Van Etten

A bop
25
Miracle - Madeon

CAN YOU SHOW ME A MIRACLE
26
Everything I Wanted - Billie Eilish

It is a really good song that describes the relationship Billie has with her brother Finneas. Their relationship is everything all siblings should strive for. It is also a really calming song and the lyrics really speak to me. Plus, Billie is super young and she deserves the recognition. - Aud23
Same with this one Billie is one of my favorite singers next to Melanie Martinez. - ilovethissong
I'll be honest the song didn't interest me when I first heard it, but now I love it and the music video really compliments the song.
A great new song! - PandasNGaga
27
A Death in the Family - Sum 41

Sum 41 and Slipknot are saving 2019
Hands down, the best song of 2019. - RadioHead03
This and nero forte or red flag from wanyk
I love sum 41
28
No Fear No More - Madeon

29
Mumble Rapper vs. Lyricist - Vin Jay

I've changed my mind on this. Wish I could like the song but it has such a boomer mentality.
It's still pretty interesting as it sees Vin playing both the lyrical rapper and mumble rapper and both parts are good. - DarkBoi-X
It's corny at some parts but an ok song. Only people who don't like it are Fantano stans because they can't' think for themselves. Also what's so bad about a boomer mentality - venomouskillingmachine
This was a delight to listen to besides the swearing. It's like Logic vs 21 Savage in rapping; both are the best in their style of game and Vin Jay does a great job. 7/10 - GeneralJP
Even the mumble rapper sounded good. - XxembermasterxX
30
Yellow - Rich Brian

This new Rich Brian is actually really good, his flow has developed a lot. 5/5 - AlphaQ
Rich Brian is changing up his styles and I love it. - Not_A_Weeaboo
31
Heart In Hand - Opeth

Great Prog Rock song. Even if Opeth aren't as heavy as usual and this is 8 minutes long, it doesn't get boring at all. - DarkBoi-X
Really good song, eight minutes thirty seconds long and a good meaning. - CEFBW
Honestly don't know why dignity isn't higher than this one - danimey
Mikael gets political!
32
Dawn Chorus - Thom Yorke

33
Ira Dei - Mago de Oz

This song is the title track from the newest album of Spanish folk metal band Mägo de Oz. This song is not popular but it has EVERYTHING, amazing vocals, amazing guitar work, awesome drumming, amazing addition of other instruments like violin, and SYNTHS! I seriously recommend everyone to check it out. It is definitely my favorite song so far this year. - PhoenixAura81
34
Bury a Friend - Billie Eilish

In my opinion, Billie Eilish is the most creative and unique singer ever, and this particular song is one of my favorite songs by her, because she's special in her own way, and this song just brings out so much of her talent. I also like the fact that she doesn't care about what people think about her, she wears close that nobody else does and like I said that's unique. It's also very remarkable that Billie Eilish is only 17, but she already has 3 careers, singing, songwriting, and modeling, I just think that she's a perfect inspiration!
While she is unique, she's far from the most creative. Artists like Bjork, Grimes, and Sufjan Stevens are still going strong. - The_Crimson_King
Billie Eilish is one of the most interesting artists in the industry today. She brings a wit and charisma to her lyrics and melodies, while at the same time delivering aggression and emotion. I'm not a fan of modern music, but I anxiously await Billie's next work. - 24601
Best song of all time. The topic is dark and the lyrics are so well written. I just love this song.
Best song of the year so far! It attempts to creepy and it is. The hook vocals (with the stifle your tongue part) come off as atmospheric, cute, and also creepy. A little melodramatic but I still gotta say the lyrics are clever. 10/10. - MemeTheKeem
35
Never Really Over - Katy Perry

I was disappointed with Witness, so hopefully this means she's going back to the actual good stuff! - PandasNGaga
I like this despite the problems with the production, the ticking clock noise needed to be left in 2017, Zedd! Katy is genuinely sounding believeable here unlike anything on "Witness". Maybe her music careeer ain't dead yet. - crowdiegal
This one is fine. - ElSherlock
Katy Perry is still relevant? - DarkBoi-X
Arguably not but who cares if people like this song they can vote for it. - Powell
36
Head Above Water - Avril Lavigne

Arguably Avril Lavigne's best song. She's definitely come a long way from the days when she made songs like "Sk8er Boi". She's matured quite a bit since then, and has been through things I wouldn't wish on anyone. But judging the song itself, while I don't think it's as good as Kesha's song "Praying", it's still quite the inspirational ballad that does end up being a legitimately good song. After what Avril Lavigne's been through, she deserves recognition for coming up with arguably the best song she's ever released. Not sure what else is coming out this year atm. But for now? It's the best song of the year in my opinion...also, this only made it to #64 on the Billboard Hot 100 while "7 Rings" is still sitting at #1. If that isn't sad, I don't know what is. - tonyb500
If it wasn't at number 1 I don't know what else could be. Ballad is meaningful and soulful. Avril is a legend and it puts its own favor.
I am actually pretty convinced that the album may well prove to be surprisingly excellent and one of the best since her 2nd album and the lead off single and album title track is proof that this album could be one of Avril's best. - crowdiegal
The first time I heard this song, I was touched. I felt happiness and loneliness at the same time. This song is very strong. It is shouting from deep within the soul of the listeners.
37
Be Fine - Madeon

38
Lover - Taylor Swift

Much better than the two previous releases from the same album.
This song is really sweet. I hope to god that it's a hit for her but its not better than "The Archer" - crowdiegal
... oh sorry I just woke up after listening to this song. SNOOOZE FEST MUCH! its cute, but we are over cute. that was fun in 2010, evolve Taylor! Everyone else did
Taylor made a good this year. - ElSherlock
39
Beautiful People - Ed Sheeran

This is quite easily the best hit song of the year. Ed Sheeran mocks fame and popularity in a ballad where there is a couple invited to a party where they don't fit in. Instead of being accepted, they decide that they do not need this and that they do not want to become "beautiful people". Khalid also does a great job and is the perfect fit for this collaboration. 9/10 - GeneralJP
I actually love this song. This is one of Ed's best songs and this is coming from somebody who's not an Ed Sheeran fan. I really like the message of being true to yourself and not living to be rich and famous. The lyrics confused me at first because I thought Ed was calling everyone ugly, but that was because I had taken the lyrics out of context.
The message of the song is honestly really good for an Ed Sheeran song...and it sounds pretty good too, plus Khalid's verse was great in my opinion so that's an 8/10, well done Ed - StarlightSpanks
You have no idea how much I love ed Sheeran. Guitar and everything.
40
I've Been Waiting - Lil Peep & iLoveMakonnen

Wow, a Lil Peep song I can dance to! Oh wait, Fall Out Boy is on this song. Still a great song though. 5/5 - oneshot
I love how good Fall Out Boy is in this song. - JasePowers
This song is GOOD! - GeneralJP
#1 song of 2019! - KRX
41
Con Altura - Rosalía & J Balvin

42
Air on Line - Anamanaguchi

43
Fire and Flame - Tyr

44
One Less Day (Dying Young) - Rob Thomas

Edit: This song is every good about pop. Again the message is very powerful, as Rob tells the listener to value every second you are breathing. 8/10 - GeneralJP
The great songs of the late 2010s are not the big hits, but the ones like this that you hear once or twice on the radio, but are then completely ignored after a couple weeks. - I80
Amazing song should be in top 5
45
God Control - Madonna

I don't care what anyone says- this song is on the level of Bohemian Rhapsody or even her own Like a Prayer. The song talks about gun violence and the danger around it. Musically though, it goes from a sad piano ballad, to a haunting church choir chanting "WE LOST GOD CON-TROL", to a disco anthem similar to something like Staying Alive from the Bee Gees or even her own 2005 disco era. Madonna is a genius and to be in her 60s still putting as much effort in her songs to be talking about important topics: legendary. This DESERVES top 10 material.

EDIT: Everyone should be voting for THIS SONG! All the shootings in America, we need this song right now. - Worksponge
Eh it's not great. - BounceBackHater
46
Blinding Lights - The Weeknd

This is a pretty unexpected turn from the mediocre releases The Weeknd has put out after "Pray For Me", but also an amazing one. Like my god, the production is just stellar, and The Weeknd sounds really good. Definitely a lot better than "Heartless". 10/10. - StarlightSpanks
This song is amazing! The groove is so good here and his style on this song is great here. 6/5 - AlphaQ
Although I'm not big fan of modern music, this one is amazing for sure! - Johnalove
Heartless was really loud, boomy and a bit too much. This is more chilling. - BounceBackHater
47
Hollywood - Lewis Capaldi

love it!
48
Dancing with a Stranger - Sam Smith & Normani

Boring as hell. This is the kind of music they play at low volume in the background before the party actually starts, before the actual party music. - DaWyteNight
I don't get the hate for this song. It's beautiful, and I'm not understanding the hate, especially for Normani. She sounds beautiful, and I personally think she sounds better than she did in Love Lies. Overall, this song is great, not boring and bad like people are saying it is. - PandasNGaga
Dancing With A Stranger? I can't even picture dancing with your significant other to a song like this. Sam Smith is a good singer. Normani's...well, decent. However, this song does neither of them any justice. It's just a boring, generic club song. - tonyb500
The point is not being able to fully get over a hard breakup. It isn't generic and I saw Normani in concert and even though she wasn't wearing the most innocent outfit, she sings beautifully! NO HATE! - Swiftdawn
This should be higher, it's so catchy! The melody is really pretty. Also, Sam Smith is awesome.
49
Nothing Breaks Like a Heart - Mark Ronson

This is the type of song that can redeem Miley. Mark did a great job with the production. 7/10 - GeneralJP
Best song I've heard in 2019 so far. Incredible vocals, mysterious instrumentations and putting those together makes this a legendary piece. Much better than Without Me and Happier, which are both horrible. - DewSpectrum11
Is it wrong that I actually like this? - Userguy44
More like 2018 though. - ZeroBlaster
50
He's Back (The Man Behind the Mask) - Midnight Danger

PSearch List