Top Ten Most Arrogant Athletes
These are the athletes who love themselves like nobody else does and are just plain cocky.

The Top Ten

1 Floyd Mayweather Jr.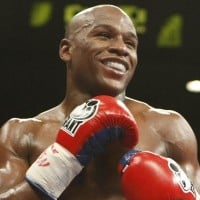 Floyd Joy Mayweather Jr. is an American former professional boxer and current boxing promoter. "Pretty boy" Floyd or "Money" Mayweather is widely considered to be one of the greatest if not the greatest boxer in boxing history. Floyd Mayweather has had success not only inside the ring, but outside as a worthy businessman. Mayweather has had some of the largest if not the largest box office ratings in HBO history and has rightfully owned the sport of boxing for more than a decade.
I hate this cocky boxer who thinks he can KO everyone and he is the big wuss he mostly fights with weak boxers and if their not weak he makes sure their not in good condition. like that fight after El Canelo Alvarez. That was in a unfair fight. Canelo suppose to lose a lot of weight just to fight mayweather. when he was in the ring he was felling so weak that he didn't have the strength to KO anybody. I hope sooner or later he fights with pac-man so he can treat his ass. If they fight I will pay thousands of dollars to see the fight on live and to be front row seats. That will be the best fight. in history
Floyd has some reason to be arrogant especially since he's undefeated but to be honest that doesn't make you the best boxer that has ever lived. Plus to be honest Floyd seems to have everything on his own terms. Just his last fight when he fought Maidana (who should have won that fight it was a close fight but Maidana should of won) he was the one who called what day they were going to fight, where they were going to fight, he made Maidana change his gloves which Floyd said was "For the safety of both of us" and Maidana ended up having a glove problem but still whipped the floor with Floyd for at least the first 5 rounds. Plus does anyone remember Floyd screwing over Ortiz? Floyd is a good fighter but he isn't the best and even said he was better than fighters like Muhammad Ali and Sugar Ray Robinson. He's cocky, a diva, and has been ducking Pacquiao for years making excuse after excuse why he wont fight him. Floyd just might fight him next year but does he really want to; of course ...more
As usual, GAYweather waited enough years till Pacman had enough tough wars and got older and out of his prime to fight him. GAYweather is also, a woman beater.
Unfortunate to say it, but this guy is an embarrassment to the US, and to the sport. Not a class act at all.
2
Muhammad Ali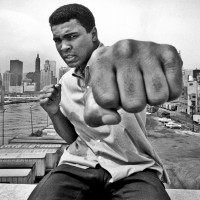 Muhammad Ali, born Cassius Marcellus Clay Jr. (January 17, 1942 – June 3, 2016) was an American professional boxer, activist, entertainer, poet, and philanthropist. Nicknamed The Greatest, he is widely regarded as one of the most significant and celebrated sporting figures of the 20th century, and ...read more.
Ali trash talked every opponent he ever faced in the ring and then just trash talked them in interviews. Ali later on said that he only did those things for popularity to make his career grow and apologized to anyone he said things to. Yet it still doesn't take away how he blabbered all over the world. Ali said repeatedly that he was the greatest and maybe he was but that's why they called him the Louisville Lip. Ali was the biggest trash talker out of them all but unlike most of the athletes on here he always backed it up which definitely deserves respect for dealing with the likes of people like Floyd Patterson, Sonny Liston, Joe Frazier, George Foreman, and many others.
Humility is recognising and respecting the mortality of human life, when you have reached the height of your human endeavour that we are not God after all.

Modesty is when you let your fists do the talking in boxing rather than letting the mouth elevating you to the status of God.

I feel incredibly uncomfortable by an elite athlete seeking the honour to be worshipped. Grave is a humbling place for us all. R.I.P Mr Ali. It reminds us all to reflect that champions and commons will eventually be humbled in death and to be buried with all our earthly glories.
People get inspire from his talk of arrogance...It is his affirm believe and faith what he shouted...He always put smile on people around him with his jokes and humor.. He treated people so humbly that everyone consider that he is his friend...
Had an amazing arrogance, but he backed it up. And through history, outside of the sport, he has loved the people around him, and those throughout the world he could influence.
3
LeBron James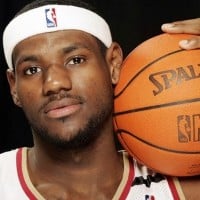 LeBron Raymone James is an American professional basketball player for the Los Angeles Lakers of the National Basketball Association. LeBron has played for the Cleveland Cavaliers, Miami Heat, and the Lakers.
Lebron thinks that he's the best thing that ever happened to the NBA and for the people who watch the sports center know all to well that we see way too much of Lebron. He thinks he's better than Michael Jordan but yet hasn't even become better than Bryant yet. Lebron also thought that he was to good for the Cavaliers and said he needed to be on a better team. Compared to the old Chicago Bull's players Lebron is just an average basketball player in an age with less talent in basketball.
He won a championship, but that still doesn't save him from literally ripping Cleveland sports' fans hearts out when he "took his talents to South Beach" just so he could win a championship. Furthermore, he's a crybaby and like Tom Brady wants everything on his side.
4
Tom Brady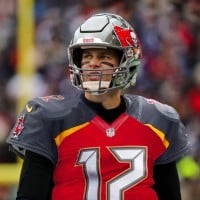 Thomas Edward Patrick Brady, Jr., is an American football quarterback for the Tampa Bay Buccaneers of the National Football League. Brady is known for being the only quarterback in history to win 7 Super Bowls, and is often considered one of the best quarterbacks of all time. Brady is also frequently ...read more.
Tom Baby always will have that smirk on his face and that cocky look on him. Well that is until his team starts losing then you see him staring at the ground and being silent the entire time and maybe if we're lucky we get to see him cry like when he lost to the New York Giants... Twice! A lot of people have said that the Patriots are cheaters which in a way their right. They get away with too much on the field and are babied but whenever something happens to them you better prepare for Brady to be balling on the news tomorrow. Panthers VS Patriots 2013 a flag was called on the Panthers with 3 sec left in the game but then they watched the replay and decided there was no way they would have got the ball and decided that it was the end of the game. Brady was furious yelling at the ref and stormed off the field without saying good game or anything acting like a total 5 year old.
I, for one, Iike Brady, but there's absolutely no denying he is very cocky and whines like a baby whenever he wants a call for him. It almost seems like he can't except defeat, well THAT'S PART OF SPORTS!
5
Richard Sherman
Richard Kevin Sherman is an American football cornerback for the San Francisco 49ers of the National Football League.
6
Roy Jones Jr.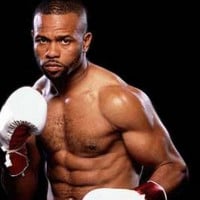 Roy Levesta Jones Jr. is an American former professional boxer, boxing commentator, boxing trainer, rapper, and actor who holds dual American and Russian citizenship.
Roy like a lot of boxers have a right to be arrogant but to a point. Roy is probably the most arrogant and cocky light heavyweight boxer there ever was but yet he might be the greatest light heavyweight there ever actually is. Roy for the longest time was undefeated until he lost his 35th fight by disqualification. Roy looked like he was not even trying against his opponents he would keep his hands down not protecting his head or body and did his fake uppercut cross punch. Roy Jones is a huge trash talker and arrogant fighter but for a while like Tyson and Ali he had a right.
7
Chael Sonnen
He thinks he is the best UFC fighter in the whole business well his record doesn't say so. He has a record of 28 wins and 14 losses. That doesn't seem like a good UFC record. He repeatedly demanded fights with the Silva's and lost twice to Anderson Silva after he pretty much said it was going to an easy fight. The cocky American Gangster has lost to the likes of Jeremy Horn, Jon Jones, Rashad Evans, and of course Anderson Silva. Sounds like a great MMA fighter to me.
8
DeSean Jackson
DeSean William Jackson, nicknamed "D-Jax", is an American football wide receiver and return specialist for the Tampa Bay Buccaneers of the National Football League. ...read more.
DeSean doesn't even have a reason to be arrogant. He said he was going to guarantee a super bowl and the Eagles barley made it into the playoffs. I'm sure the Eagles were extremely glad trading him to another team.
9
Cristiano Ronaldo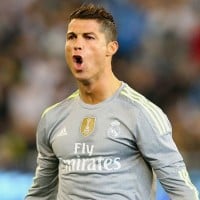 Cristiano Ronaldo dos Santos Aveiro (born 5 February 1985) is a Portuguese professional footballer who plays as a forward for Serie A club Juventus and captains the Portugal national team.
He sucks he thinks he's the best. Messi is the best there was, there is, and there ever will be...
He isn't that cocky, and if he is, he has every reason to be! He's the best, damn it!
He thinks that he is better than Messi, but Leo is the actual king
Has the right
10
Mike Tyson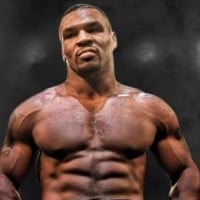 Michael Gerard Tyson (born June 30, 1966) is an American former professional boxer who competed from 1985 to 2005. He reigned as the undisputed world heavyweight champion and holds the record as the youngest boxer to win a heavyweight title at 20 years, four months and 22 days old.
Tyson is by far my favorite athlete but his arrogance would lead to his downfall. Tyson eventually made some stupid choices by getting rid of his good trainer Kevin Rooney, doing every drug possible, and thinking he was God himself in the ring. He soon would lose respect for fighters in the ring which left Tyson getting beat by people like Buster Douglas and Evander Holyfield. Tyson just as well as Ali said he was the best ever but that was at a later time when Tyson's life became a complete disaster. When Tyson was a young and healthy fighter Tyson was the greatest fighter of all time if he would've kept going on that good path who knows what else he could have accomplished.
The Contenders
11
Zlatan Ibrahimović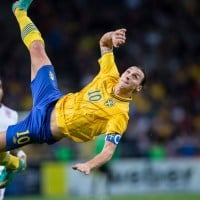 Zlatan Ibrahimović (3 October 1981) is a Swedish professional footballer who plays for an Italian club AC Milan and the Sweden national team for which he is captain.
Some of the qoutes
-"I'm Zlatan ho the heck are you"
-"-Ho will win the EURO 2010? Ask God! We can't ask him! You are talking to him right now! "
Memrebel moments
-Drinking a bottel of water in 67 minute EURO
-Kicking another player
-Saying Jhon Cane (Liverpool) "He can do a ball,I can do an orange! "
At the age of 17 Zlatan turned down a trial from Arsenal saying "I don't do auditions"
12
Lance Armstrong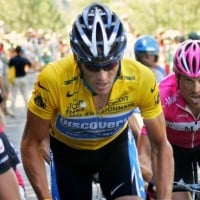 Lance Edward Armstrong is a former American professional road racing cyclist. At age 16, Armstrong began competing as a triathlete and was a national sprint-course triathlon champion in 1989 and 1990.
I don't know what to say
13
Kobe Bryant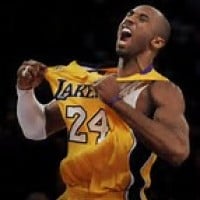 Kobe Bryant (1978 - 2020) was an American retired professional basketball player. He played his entire 20-year career with the Los Angeles Lakers of the National Basketball Association. Kobe Bryant has won 5 NBA championships with the Lakers and was the all-time leading scorer in Lakers franchise history. ...read more.
14
Tiger Woods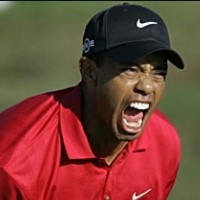 Eldrick Tont "Tiger" Woods is an American professional golfer who is among the most successful golfers of all time.
15
Cam Newton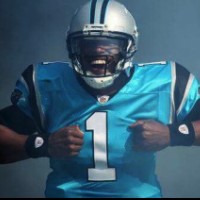 Cameron Jerrell Newton is an American football quarterback for the Carolina Panthers of the National Football League. He had previously played with the Carolina Panthers from 2011 to 2019, and for the New England Patriots in 2020. In November 2021, he signed with his old team, the Carolina Panthers.
16
Conor McGregor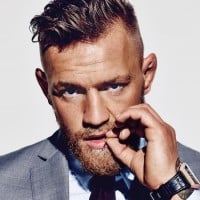 Conor Anthony McGregor (born 14 July 1988) is an Irish professional mixed martial artist and boxer. He is the former Ultimate Fighting Championship (UFC) featherweight and lightweight champion. ...read more.
17
O.J. Simpson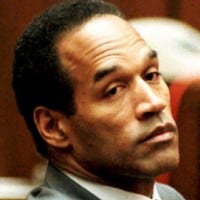 Orenthal James Simpson (born July 9, 1947), nicknamed "The Juice", is an American former football running back, broadcaster, actor, advertising spokesman, and convicted felon. Once a popular figure with the U.S. public, he is now best known for being tried for the murders of his former wife, Nicole ...read more.
18
Dennis Rodman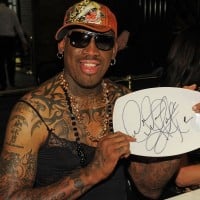 Dennis Keith Rodman is an American retired professional basketball player who played for the Detroit Pistons, San Antonio Spurs, Chicago Bulls, Los Angeles Lakers, and Dallas Mavericks in the National Basketball Association.
19
Sidney Crosby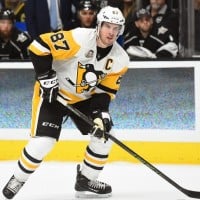 Sidney Patrick Crosby ONS (born August 7, 1987) is a Canadian professional ice hockey player who currently serves as captain of the Pittsburgh Penguins of the National Hockey League.
20
Carl Lewis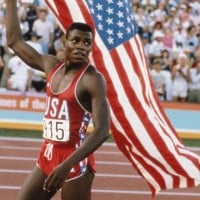 Frederick Carlton "Carl" Lewis is an American former track and field athlete who won nine Olympic gold medals, one Olympic silver medal, and 10 World Championships medals, including eight gold. His career spanned from 1979 to 1996, when he last won an Olympic event.
21
Johnny Manziel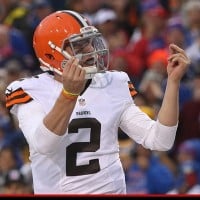 Jonathan Paul Manziel is an American professional Canadian football quarterback for the Montreal Alouettes of the Canadian Football League. He was drafted by the NFL's Cleveland Browns with the 22nd overall pick of the 2014 NFL Draft. Towards the end of the 2015 season, Manziel endured numerous scandals, ...read more.
Johnny Football is broke
22
Brock Lesnar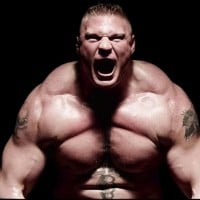 Brock Edward Lesnar is an American professional wrestler and former amateur wrestler, professional American football player, and mixed martial artist who is currently signed to WWE.
23
Logan Paul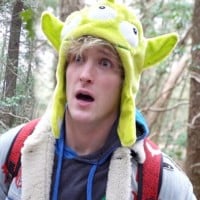 Logan Alexander Paul (born April 1, 1995) is an American YouTuber and social media personality. In addition to posting on his own YouTube channel, he has run the Impaulsive podcast since November 2018, and he currently has more than 23 million subscribers on YouTube as of January 2022. ...read more.
24
Tony Romo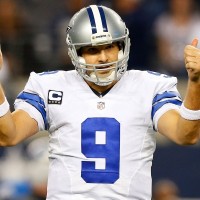 Antonio Ramiro Romo is an American football television analyst and former quarterback who played 14 seasons with the Dallas Cowboys of the National Football League.
25
Alexander Ovechkin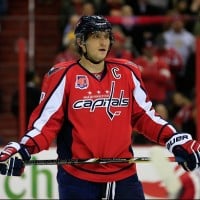 Alexander Mikhailovich "Alex" Ovechkin is a Russian professional ice hockey winger and captain of the Washington Capitals of the National Hockey League.
PSearch List