Top 10 Most Hated Cricketers of All Time
We all know that cricket is a game of passion. It's not just about the sixes, the wickets, or the nail-biting finishes; it's also about the personalities that stride onto the pitch, bat and ball in hand. Some cricketers are universally loved, hailed as heroes both on and off the field. But then, there are those who, for various reasons, tend to ruffle feathers and stir up controversy.

Let's face it, the world of cricket has seen its fair share of infamous figures. These are the players who, due to their on-field antics, off-field behavior, or maybe even their cricketing style, have attracted a significant amount of dislike from fans and fellow cricketers alike. It might be because of a particular incident, a history of bad behavior, or just their overall attitude that rubs people the wrong way.

So, who are the most hated cricketers of all time? Perhaps it's a player who's known for their on-field tantrums, or maybe it's someone who's been embroiled in a major scandal. Whichever player it is, if they've left a sour taste in your mouth, this is the place to let your voice be heard. Remember, this list isn't about player performance or skill; it's about the players who, for one reason or another, have earned the ire of the cricketing world.

The Top Ten

1 Virat Kohli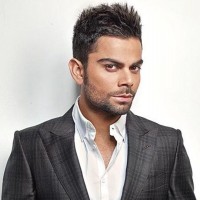 One of the rascal player. He has most attitude & ego and never be with any other Indian player. And he fight even with Indian player. And His Captaincy is one of the worst captaincy in this cricket era.
He is such an angry, aggressive, disrespectful little man. He doesn't match the rest of the Indian team who all seem to be very likeable and respectful. He even looks angry when he isn't, perhaps it's those eyebrows!
This idiot is the stupidest and dumbass idiot of them all. There is nothing I despise more than someone who can't catch crickets right.

Also, I thought it would be very necessary to point out how "I Be Flossin" just played at my local radio.
Most idiot & low cultured cricketer, he could have been better player if he was a better human.
2
Arjuna Ranatunga
The most irritating man in cricket history.
Was not even good
3
Geoffrey Boycott
Height of boredom
4
David Warner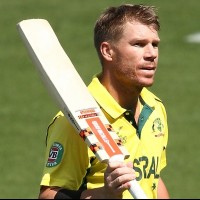 David Andrew Warner is an Australian cricketer and the current vice-captain of the Australian cricket team.
Most idiotic cricketer of all time. What an idiot
Cheated and got caught
Little mans disease
Cheat and coward
5
Sourav Ganguly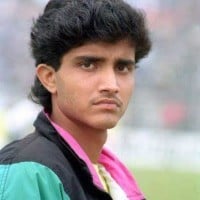 Sourav Chandidas Ganguly, affectionately known as Dada, is a former Indian cricketer and captain of the Indian national team.
Never won an international trophy and still get praised for his captaincy
6
M.S. Dhoni
Worst player in the universe indeed! SELFISH as hell. Abuses & gets angry but still his dumb fans think he is captain cool. Ghanta! He only survives in Indian team because of his LUCK and nothing else. He destroyed many legendary careers like Rahul Dravid, Gautam Gambhir, Yuvraj Singh, Dinesh Kartik... and many more. Dhoni absolutely SUCKS!
Dhoni is so selfish! All he cares about is being not out so his batting average is good... India have lost countless games because of him. Dhoni sucks
Most Selfish cricketer... Can't bat to save his life... Gave a long rope to his undeserving CSK teammates... Clearly involved in fixing when in CSK
The cricketer with most number of Haters!
Involved in CSK Fixing scandal but saved for the sake of Indian Cricket's dignity!
7 Hansie Cronje
8
Douglas Jardine
1932/33 ashes series. Leg theory (Bodyline) may have been legal at the time, but was unsportsman like.
9
Ricky Ponting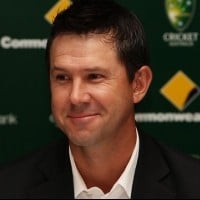 Terrible sportsman! He is definitely not a role model for youngsters by any stretch of the imagination.
Even in retirement, he's arrogant, and I'm an Australian.
10 Inzamam-ul-Haq
The Contenders
11
Shahid Afridi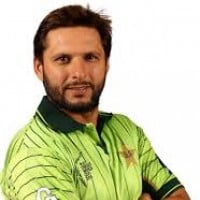 He retires when he wants to trend. He was just selected in Pakistan Cricket team because they wanted someone younger than the Master Blaster God of Cricket Sachin Tendulkar!
Worst human. Always talks negative about indian people.
Most hated cricketer of all time in the history of cricket always gives pressure on Pakistan
He is so bad player
12
Shoaib Akhtar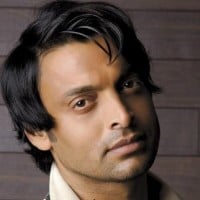 Yeah I thought he was the most arrogant. When he got Matt Hayden out years ago he was carrying on like an imbecile.
Ugliest face ever seen. My little cousin started crying and finally he got hit three sixes by a ten year old
13
Salman Butt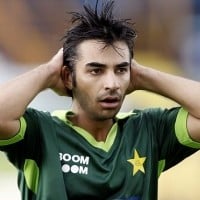 14
Javed Miandad
Worst cricketer and worst personality.
15 Greg Chappell
16
Rohit Sharma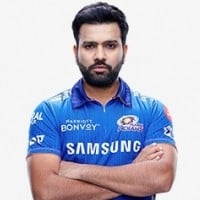 Rohit Gurunath Sharma is an Indian international cricketer who plays for Mumbai in domestic cricket and captains Mumbai Indians.
He is really over attitude for me he has the most attitude in cricket
Too much over attitude. Choked in important matches. He is not a big match player.I hate him
17
S. Sreesanth
He is the most hated Indian Cricketer because of his fixing in IPL.
18
Kamran Akmal
I don't like him
19
Herschelle Gibbs
Badly deep in beers
20
Imran Khan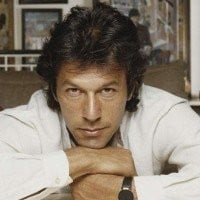 21
Sachin Tendulkar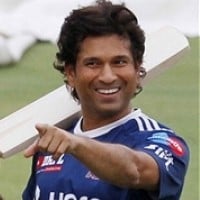 Sachin Ramesh Tendulkar is a former Indian cricketer and captain, widely regarded as one of the greatest batsmen of all time.
Most selfish player
He is the best cricketer of all time no doubt haters gonna hate
22
Yuvraj Singh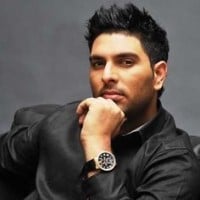 23
Steve Smith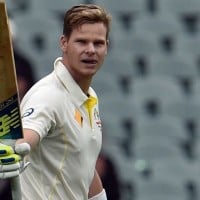 Cheating is not a mistake. Cheating is deliberate. He and David Warner should've been banned for life. They are paid a disgusting amount of money to play sport. Sport is NOT a job. It's a recreation.
So overrated and grossly overpaid. He was caught CHEATING and cried like a baby because he was caught.
24 Marlon Samuels
25
Shane Warne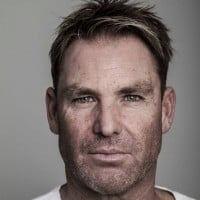 Shane Keith Warne was an Australian cricket commentator and former international cricketer who captained the Australian national team
PSearch List