Best Athletes of the 1960s
The Top Ten
1
Wilt Chamberlain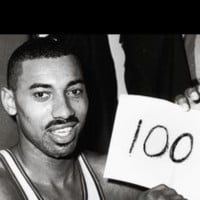 Wilton Norman "Wilt" Chamberlain was an American basketball player. He was born on August 21, 1936 in Philadelphia and died on October 12, 1999 in Los Angeles due to heart failure. ...read more.
Of all of Wilt's achievements, one stands out and no it's not the 100 point game. The 1966-67 season, it was a change for Wilt, instead of scoring a lot, he helped the team a lot for the Philadelphia 76ers. He had Super sub Billy Cunningham, Chet Walker, Hal Greer, Luke Jackson and Wali Jones. He still scored 24 points a game to now go along with 8 assists per game, a 68 percent field goal percentage and the NBA MVP. The 76ers then beat an aging Boston Celtics in the East Finals to go on to the NBA Finals and then beat the Golden State Warriors to become champs.
Its Joeysworld
2
Roy Emerson
Emerson's tennis skills are legendary, and throughout the 60s, no tennis player won more slams than Emerson and THAT includes Rod Laver. His beginnings as a Tennis Hall of Fame began at the 1961 Australian Open at his home country, and in a great match featuring 2 great sportsmen, Emerson beat Laver 1-6, 6-3, 7-5, 6-4 to begin his mastery on the court for the decade. His one-handed backhand confused many of its players. he was known as "Emmo" on the tour, the six-foot-right hander was known for training hard and always be ready for strenous matches because of his outstanding level of fitness. He was primarily a serve-and-volley style player, but was also able to adopt to the rigourws of slow courts, allowing him to enjoy success on all surfaces.
Its Joeysworld
3
Bobby Hull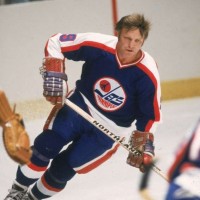 The Golden Jet at its best. Of all the records, slap shots, and goals. 2 moments stand out 1) the 1960-61 Season. That season he was on a team poised for Stanley Cup glory. He scored 31 goals, 1 of 13 straight years he scored 30 or more goals in a season. In the Stanley Cup Finals, the Black Hawks beat the Detroit Red Wings and Gordie Howe in 6 games to capture the Cup. 2) During one practice session he found a curved stick later known as banana blades, this stick was unpredictable, but it used well for Hull and in time forced goalies to wear masks. Hull, was truly one of Chicago's Best.
Its Joeysworld
4
Johnny Unitas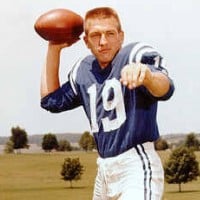 John Constantine Unitas, nicknamed "Johnny U", or "The Golden Arm", was an American professional football player from the 1950s through the 1970s.
What made Unitas great was his courage to fight back through injuries to play again. 1968 final pre-season game vs the Cowboys, Unitas torn his right arm that would sit him out the entire seaon. It was that right arm that would cause him pain throughout the 60s , he returned to play in time for Super Bowl III, and in the 4th quarter he fought bravery in a losing effort. After an off season to repair his arm, he came back in 1969 and passed for 2,342 yards and 12 touchdowns in a Colts winning season, Johnny U at its very best.
Its Joeysworld
5
Willie Mays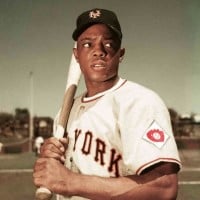 Willie Howard Mays, Jr., nicknamed "The Say Hey Kid", is an American former Major League Baseball center fielder who spent almost all of his 22-season career playing for the New York/San Francisco Giants, before finishing with the New York Mets.
what made Willie great in the 60s was his amazing greatness. and staying on top of the game year in year out. There's too many records and awards to fit the Say Hey Kid in this decade, but here are a few of the very best, On April, 30, 1961 at Milwaukee's County Stadium and despite feeling sick the night before. Mays hit 4 home runs tying a MLB record, as the Giants beat the Braves 14-4. National League MVP in 1965. On May 4, 1966 he hit his 512nd home run, a new National League home run career record, and it took 10 days to do it and finally on September 22, 1969 at San Diego he hit his 600th home run, only the 2nd man in MLB history. His amazing 60s ended when the Sporting News named him the Player of the 1960s, SAY HEY!
Its Joeysworld
6
Pele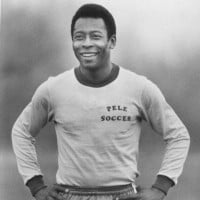 Edson Arantes do Nascimento, known as "Pelé", was a Brazilian professional footballer who played as a forward. In 1999 he was named Athlete of the Century by the International Olympic Committee and was included in the Time list of the 100 most important people of the 20th century. In 2000, Pelé was voted World Player of the Century by the International Federation of Football History & Statistics (IFFHS), and was one of the two joint winners of the FIFA Player of the Century.
Pele was simply soccer's beautiful game as he said. Among so many goals, championships, awards and teams. One of the best in this decade was the 1962 and 1963 Copa Libertadores. IN those tournaments, Pele shined there, first his 4 total goals was the tonic that led his team Santos to the Copa Libertadores title in a 3-0 playoff win over Penarol. In 1963, his 5 goals once again helped Santos reached the finals and it was no contest this time as Santos repeat as champions. Pele, the Best.
Its Joeysworld
The absolute number 1 of the decade.
7
Muhammad Ali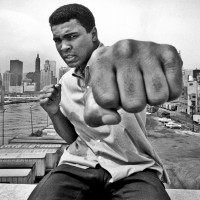 Muhammad Ali, born Cassius Marcellus Clay Jr. (January 17, 1942 – June 3, 2016) was an American professional boxer, activist, entertainer, poet, and philanthropist. Nicknamed The Greatest, he is widely regarded as one of the most significant and celebrated sporting figures of the 20th century, and ...read more.
What makes Ali great was his speed, guts and a will to win. My favorite Ali bout was against Ernie Terrell in 1967. Before the bout Terrell refused to call him Ali instead called him Cassius Clay. BIG MISTAKE! During his title bout and all throughout 15 rounds, Ali took his time and keep telling Terrell WHAT'S MY NAME! WHAT'S MY NAME! Ali fought so many great fighters throughout this decade including twice with Sonny Liston, Floyd Patterson, Brian London and Zora Folley.
Its Joeysworld
8
Jack Nicklaus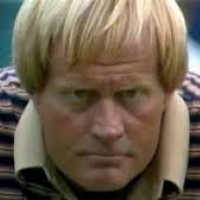 He was golf's new kid on the block and brought with it TV's big golf rivalry with him and Arnold Palmer. The 1962 U.S. Open was Jack's coming out party at Arnie's place Oakmont, PA. Back in the days, the final 2 rounds took place on Saturdays. Jack's sizzling 69 was enough to force a playoff with Palmer. The next day, before a NBC Sports audience. Nicklaus mastery on the green kept rolling, only once in the tournament he 3 putted in one hole, compared to Palmer's 10, that was more than enough for Jack to win the U.S. Open Golf Championship.
9
Hank Aaron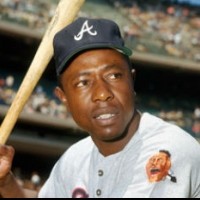 Henry Louis Aaron, nicknamed "Hammer" or "Hammerin' Hank", was an American Major League Baseball right fielder who served as the senior vice president of the Atlanta Braves.
10
Larisa Latynina
This girl opened the door for Soviet Union Gymnastics. This comment is only about her greatness in the 1960s, 4 years after her breakthrough, she returned to the Olympic Games as a mom but her domination as a Gymnastics star rolled on. At the Rome games, she won gold at the team event, all-around event and the floor exercise, she also won silver at the uneven bars and the balance beam, and bronze at the vault. She kept on piling up championships during the 1960s. At the 1964 Tokyo Games, she won Gold at the team event and the floor exercise. She won silver at the all-around and the vault, and she won bronze at the uneven bars and the balance beam. she was one of the best.
Its Joeysworld
The Contenders
11
Oscar Robertson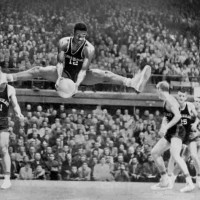 Oscar Palmer Robertson, nicknamed "The Big O", is an American retired National Basketball Association player who played for the Cincinnati Royals and Milwaukee Bucks.
12
Sandy Koufax
Sandy had its shares of those amazing 6 years in the Dodgers when he was great. One of those years was 1965. He pitched in 335 and two thirds innings and led the Dodgers to another pennant. He led The MLB in wins (26), Earned run average (2.04), and set a then MLB record of 382 strikeouts. He held batters to 5.79 hits per game and allowed the fewest base runners per 9 innings in any season ever 7.83. He even had an 11-game winning streak, and pitched his fourth no-hitter and it was perfect when on September 9 he beat the Chicago Cubs 1-0 as Koufax struck out 14 batters. In the World Series he won Game 5 and 7 as the Dodgers won the World Series and Koufax did it despite having arm problems that would forced him into early retirement in 1966.
Its Joeysworld
13
Margaret Court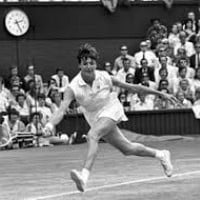 Most decorated tennis player ever.
14
Bill Russell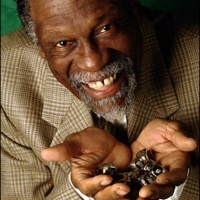 William Felton "Bill" Russell was an American retired professional basketball player. Russell played center for the Boston Celtics of the National Basketball Association from 1956 to 1969.
15
Wilma Rudolph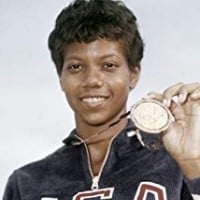 1960 was Wilma's year and on the biggest stage of them all the Summer Olympics. First it was gold in the 100 meters, second it was gold in the 200 meters and then third the 4 X 100 meter relay where she teamed with Martha Hudson, Lucinda Williams and Barbara Jones for gold. When 1960 ended, she was named the United Press International Athlete of the Year, The James E. Sullivan amateur of the year and the Associated Press Female Athlete of the year. What a year for this U.S. Olympic Hall of Famer.
16 Irena Szewińska
17 Věra Čáslavská
18
Garrincha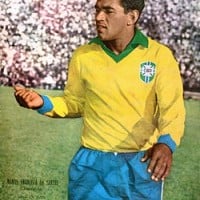 Manuel Francisco dos Santos, known by the nickname Garrincha, was a Brazilian footballer who played right winger and forward.
When you talk Brazil's World Cup Glory Days, Garrincha is mentioned as one of its immortals. In Brazil he was known as People's Joy and his skills brought Brazil the 1958 and the 1962 World Cup. But it was 1962 that Garrincha became a Soccer Immortal, at the World Cup with Pele injured, he took charge and led Brazil to the cup with a 3-1 win over Czechoslovakia. For his amazing superman efforts, he was named the Golden Ball and the Golden Boot of the tournament. In retirement and sadly his untimely death, awards and honors kept coming to him, he was a member of the FIFA World Cup ALL-Time Team and the World Team of the 20th Century and induction into the Brazilian Football Hall of Fame.
Its Joeysworld
19
George Best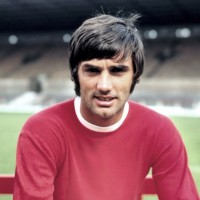 George Best (22 May 1946 – 25 November 2005) was a Northern Irish professional footballer who played as a winger, spending most of his club career at Manchester United. A highly skillful dribbler, Best is regarded as one of the best players in the history of the sport. He was named European Footballer ...read more.
football's legendary comet. The man who had excellent skills on the pitch, but off the pitch he had demons that would take his life. But what a thrill to see this once in a lifetime player.
Its Joeysworld
20
Abebe Bikila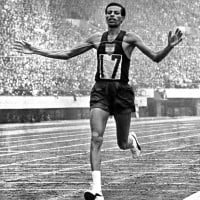 Now here's a guy who had unbelievable running skills, especially in the Olympics. The 1960 event was the most epic marathon I'll never forget. It started at sunlight and it ended at dark NOT at the Olympic Stadium, but it ended at the famed Coliseum. Even more remarkable is that Bikila won the marathon WITHOUT shoes and a world record too. 4 years later and running with shoes on Bikila did it again taking the gold, he would win 10 other marathons in a life that ended way too soon. But he was still one of the best ever.
21
Eusebio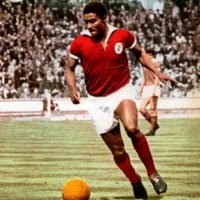 Eusébio da Silva Ferreira was a Portuguese footballer who played as a striker. Eusébio is considered by many as one of the greatest footballers of all time. During his professional career, he scored 733 goals in 745 matches.
22
Al Oerter
His record of 4 consecutive gold Olympic medals in discus (1956-1968) still stands.
23
Mickey Mantle
Now Mickey dominated baseball in the 1950s, but it was the 1960s that Mickey's population with the fans really began. In 1961, fans we're rooting for him not Roger Maris to break Babe Ruth's 60 home runs in 1927. He suffered a late season injury to his foot. Still he walloped 54 and the love of his Yankee fans. 1962 American League MVP and owner of the most home runs ever at World Series, he got a BIG ovation after retirement for Mickey Mantle Day on June 8, 1969. Truly, a baseball legend for all times.
24
Jim Brown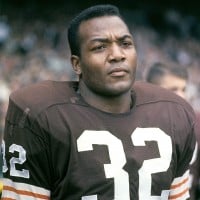 James Nathaniel Brown is a former professional American football player and actor. He was a running back for the Cleveland Browns of the National Football League from 1957 through 1965.
What made Jim a football legend is that he turns it on every time he carries the ball and 1963 was his best year of the 60s. After the Browns owner Art Modell fired head coach Paul Brown, he then hired Blanton Collier as the Browns' 2nd head coach in the franchise history. Blanton loved Brown and wanted him to rush more yards and Brown did and establish a still Browns record of 1,863 yards and was named the Bert Bell Award for NFL Player of the Year.
25
Bob Beamon
The American long jumper set the 'World record of the Century' with 8.90 m. in the 1968 Olympics. Although the record wasn't the longest lived in track and field (broke in 1991 by Mike Powell after a legendary competition with C. Lewis in the World Championships), this record remains among the most amazing as Beamon improved the previous one by 55 cm.
PSearch List