Top 10 Best Competition Dancers
The Top Ten
1
Alexandria Kessinger
Flawless, breathtaking and untouchable! These are words that describe Alex when she dances. From the first step onto stage, to the last bit of choreography in her routine, she will consume your attention. Alex knows how to bring the stage to life through her passion and love for dance. She touches your heart every time she performs! Not only is Alex a beautiful dancer, but a beautiful person inside and out as well.
Alex is a super amazing, talented, hardworking dancer! I first saw her at showstopper two years ago. She amazed me! I got to talk to her and she was so sweet! Probably the sweetest, nicest person I've ever met! She even cheered me on and said good luck to me during that competition weekend. She definitely deserves this award because you don't always see a beautiful, super talented, and humble person. She deserves this!
Alex is a stunning and mesmerizing dancer! You can't take your eyes off of her! Her attention to details, technique, and artistry is exceptional. She is not only a very talented dancer, but is also a wonderful and impeccable human being. She is a wonderful mentor and is a shinning light! She works very hard for everything she does and deserves the world!
-Amanda Cobb, former American Ballet Theatre, & Alvin Ailey dancer
Alex is not only an incredible technician, performer, and artist in her own right, but she is an outstanding inspiration to all others around her. She is the type of person who has the ability to inspire younger dancers, dancers her own age, and even her teachers! Above all these reasons, Alex is deserving of the #1 spot because her character as a person matches her talent.
2
Hannah Bettes
Her feet and flexibility is amazing plus her ballet is unreal and yah she's just a good all around dancer. I hope she posts more videos soonn
Hannah is amazing. Whole package. Speechless.
She has a awesome name.
3 Shantanu Maheshwari
4
Sophia Lucia
She's the best! She's a world record holder! She should be at the top. She wins basically all of her competitions!
SHES THE BEST! The most all rounded dancer I have ever seen. Shes 10 and she broke the world record for consecutive pirouettes.
She really makes you feel something when she dances as well she has beautiful technique
5 Hayden Hopkins
6
Sarah Pippin
She's the real deal! Emotion, energy, technique, humor all flow through her body effortlessly. Thought-provoking, memorable performances every time she steps on stage!
7 Holly Groom
8 Haley Messick
9
Maddie Ziegler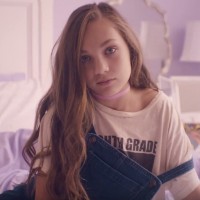 Madison Nicole Ziegler is an American dancer, actress, author and model. She was initially known for appearing in Lifetime's reality show Dance Moms from 2011 until 2016.
Its just unreal, her dedication and performance. Shes an amazing performer, and shes a perfectionist, no one will ever know how much it hurts for a perfectionist to fall short unless they have been there, and throughout all of the negativity, she has continued to be amazing.
I love Maddie she is amazing at what she can do. She can do tap, lyrical, contemporary, hip/hop, jazz, and ballet is there nothing that Maddie can do! She is the best dancer ever she is great at what she does I am so proud of her.
Maddie is honelstly gonna have a bright future with her videos with sia, her clothing line Maddie style, her book collection, acting, modeling, etc. I wish Maddie the best she's awesome
Amazing technique and flexibility! Brings personality to the stage and adds real meaning to her dances.
10
Dena'h Gregory
Dena'h is a wonderful dancer! She puts so much emotion into her dances! Seeing her dance in person is unreal!
The Contenders
11 Bianca Melchior
12
Kalani Hilliker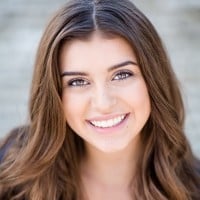 She has amazing flexibility, and flawless technique. With strong choreography that shows her talent she can't be stopped.
No matter what she a beautiful dancer to watch in all types of Dance.
But also incredible Contempory dancer that you can't take your eyes off.
Just an all round, perfect dancer.
She is the best hands down amazing pretty beautiful kind stunning flexible outstanding dancer
13
Jessica Richens
Shess amazing omggf, honestly she is such a good dancer like its not even funny.
Love this girl. Shes so talented and amazing at dancing so proud of her
14
Chloe Lukasiak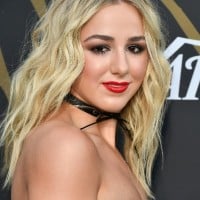 Chloe Elizabeth Lukasiak is an American dancer, television personality, actress and model. She is best known for being an original cast member of Lifetime's reality television series Dance Moms during Season 1 through Season 4. She then came back to Dance Moms in Season 7.
She's just beautiful and really makes her long legs work! She dances from her heart and you can tell!
Chloe is amazing! I love to watch her dance her technique is amazing.
Chloe dances with the hearts and the most beautiful dancer I have ever watched
15
Mackenzie Ziegler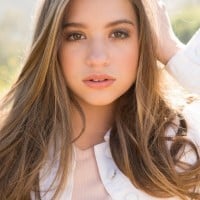 Mackenzie Ziegler is an American dancer, singer, actress and model. She is the younger sister of dancer and actress Maddie Ziegler and is best known for appearing for six years on Lifetime's reality dance show Dance Moms.
16 Brady Farrar
17 Amanda Ocampo
18 Brittany Hine
19 Haley Zimmerman
20 Jordan Casanova
21 Charlize Glass
22
Ashley Triplett
Ashley is a hard working, driven and talented dancer who is super sweet! She is a joy to watch on stage and her passion for dance is explosive!
Ashely dances full out and passionately. She is eloquent, artistic and technical! So talented! Go Ash!
Such an amazing dancer vote for her!
23 Kelly McCann
24 Kellie Drobnick
25 Nicole Kroese
PSearch List