Top Ten Australian Football League ( AFL) Teams
The Top Ten
1
Geelong Cats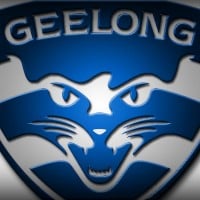 One of the founding football clubs in the land and has rarely been out of contention for long. Over the past 20 years it's period of near dominance has been impressive. Just think just how great this team would have been had Hawthorn not been so good at the same time.
Geelong are very consistent and very clean, they have lost once but for four points. They have beaten the reigning premiers and Collingwood, two grand finalists from last years granny.
Cats have been on top of the ladder all season and they will never go down it. They have great players. Even though they haven't won the grand finals since 2011 they still made it to every final.
On and off team over the years but has been dominate in the latter part of the 2000's. You don't win 3 premierships in 5 years without being a talented team.
2
Hawthorn Hawks

Not a great result in early times but since the 1970s they've consistently been among the best in the competition. Their recent period of domination under Clarkson including a 3-peat and near 4-peat cements their place among the top teams in this list.
12 Premierships in 54 years, 18 Grand Finals, that is on average a Grand Final every 3 years and a premiership every 4.5. 7 Grand Finals in a row from 1983-89 with premierships in 83,86,88 and 89 and then we went on to win the premiership in 1991 despite the critics believing we were too old and too slow. Not to mention the most recent 2014 premiership where we were riddled with injuries all season, including clarko himself but still found a way to get the job done all year. My favourite quote for last years season is, "The football Gods said not this time, the Hawks didn't listen." And I guarantee all you doubters that we will be running out on the G' on Grand Final day this year, our best is still the best simply because recent history has shown that a strong offense wins premierships, not a strong defense. CARN HAWKS
They are one of a very few teams to win three premierships in a row. They have very good forwards such as Luke Breust and Roughy. In the 2013 grand final they beat Fremantle by 15 points, they beat the swans by 63 points and in the 2015 grand final they beat the eagles by 46 points. they won't stop until they get what they want. They had and still have legendary players such as Cyril Rioli, Lee Mathews, Peter Hudson, Shaun Burgoyne and my favourite player Roughy. Hawthorn players have broken many records like Michael Tuck playing most AFL games in AFL history or Michael Tuck playing seven grand finals which is most grand finals played by an AFL player in history. The hawks' new players this year are the best players I have ever seen play. James Worpel who started playing AFL in 2018 I think is going to be the next Cyril Rioli. In conclusion the mighty hawks "WILL" win this years grand final. GO HAWKS!
The Mighty Hawks are a consistent, and an unbeatable team in recent history. They have won a 3-peat in the modern era; and they are an exciting team to watch with full of packed action. The Hawthorn supporters are passionate about the game and you often see someone fly for a mark at the club and the crowd roars.
Carn' The Hawks!
3
West Coast Eagles

The West Coast Eagles are an Australian Rules Football team . The Eagles are based in Perth, Western Australia, dawning the colours of navy blue and gold .
Amazingly start after joining the AFL with a losing GF appearance in their second year (1991) and then premierships in 1992 and 1994. Have been amongst the top teams in most years since then adding more premierships.
Looking at the stats from 1990 to 2018 The Eagles most successful now since 2018 premiership followed by Geelong, Hawthorn and probably Collingwood. Brisbane must be close because of their three in a row which could have easily been four. Richmond no where near blimey the arrogance of their fans is incredible they have only won 1 flag in 2017 in the whole of the AFL era come on. I used to despise Collingwood the most mainly because of Eddie MacGuire but Richmond are beginning to take their place.
We're simply the best because we're the current AFL Premiers 2018 and the most successful interstate team in the AFL's history. With 4 premierships and 7 grand final appearances only Hawthorn can challenge West Coast's stats since we've been in the competition.

As the AFL, West Coast has featured in more finals series than any other team. We're flyin high!
Consistent finals performers, every flag value is magnified due to travel. Look at the stats for Eastern states sides traveling here before you get on your Vic centric bike!
4
Sydney Swans

Such a talented roster full of young guns and extremely talented veterans. Swans made the biggest comeback in 2017 startin 0-6 but came back and made finals, no team has ever done that before. 2018 is our year to win the grand final
Without a doubt. Swans won 2005 and almost won (1 point margin) 2006. They won 2012 and got in 2013 Grand FINAL. ONLY lost 2016 because of terrible umpiring. Made best comeback ever in 2017 and even made it to the finals
Were the easy beats for a while but soon took flight with their win in 2005. As well as a win in 2012 they have spawed dual brownlow medalist Adam Goodes and have become a regular finals team for almost 2 decades. #Consistency
The Sydney Swans are the most pro club in the afl, all over the world!
5
Richmond Tigers

Were regular grand finalists between 1920 and the mid 1940s but were unsighted again until they became a powerhouse in the late 1960s, winning 4 premierships with one 2nd between 1967 and 1974. Another flag in 1980 but then faded badly until the last few years when they've finally returned to the top of the table.
They are the best Right know if you are wondering from 2016 - 2019 and the other teams are good like Geelong and hawks but they just aren't a their best anymore but they had a good run and so did eagles swans who are voted more than Richmond.
Every other club wishes they were Richmond. Look at Collingwood, been mimicking Tigers since Jack Dyer was around. Mimicking is the greatest form of flattery, but we don't need it, we prefer to hate.
Richmond should be on top like have you seen the performance of Richmond lately it was epic they have not lost one game so far and ready to win the premreship.
6
Collingwood Magpies

Hate Collingwood, but there's no denying that they've consistently been among the top teams throughout their history. 15 premierships from 45+ grand final appearances is an incredible tribute to their consistency ... and it gave us the great term "Collywobbles"
Collingwood have won 15 Grand Finals, the third most of all time. Collingwood have been in I think 33 or 34 losing Grand Finals showing they're always up their. A team that in the 2018 season came from nowhere to make a losing Grand Final. And now, in the 2019 season Collingwood are currently 2nd and will win their next 5 probably. what a team and question is..How did Richmond get their? And West Coast! West Coast are terrible. yeah they beat us but still.
Collingwood have won the second most premierships thus far being 15 (one behind Essendon and Carlton). Their next premiership victory will have them equal top, however they have played in more grand finals then any other team.
The consistency shown to make the grand final over their journey alone shows that they are far more superior over the rest of the competition.
Good old Collingwood forever,
We know how to play the game.
Side by side we stick together,
To uphold The Magpies name.
Hear the barrackers a shouting,
As all barrackers should,
Oh, the premiership's a cakewalk
For the good old Collingwood!

UP THE PIES
7
Essendon Bombers

Rarely away from the top of the ladder for long and were particularly strong in the late 1930s and 1940s winning 4 premiership and runners up 5 times in an 11 year period. Have struggled since their last GF appearance in 2001.
Say what you want about the bombers but they are a successful unit. 16 premierships including one of the most dominant seasons ever in 2000. They were nearly unbeatable in 2000 and it took a strong Lions team to trump them a year later. Many legends have come from Windy Hill and they will continue to "Fly Up".
The oldest team is Melbourne... and saying that Carlton entered the competition is pure rubbish, given Essendon won the first VFL flag in 1897. Still the best team ever (16 premierships), and has consistently got more members than Carlton (the only team to tie on most premierships with Essendon)
The oldest team in the competition is Melbourne. The first team formed though is Geelong. Carlton were in the league before Essendon.
8
Port Adelaide Power

The most decorated Aussie rules club has a special place in the AFL - a rocky relationship with the league, and some up and down years, but you can't find a purer traditional footy club underneath any other AFL franchise as you can Port.
Controversial choice but what puts the power over teams like North and Richmond is their ability to put a young talented list together almost overnight and even win the odd flag. They are Australias most succesful football club and the AFL's 10th.
Port should be most successful because of the last years they have had.
I don't hate Port but I dislike them. They aren't bad and they aren't good.
9
North Melbourne Kangaroos

The last of the Victorian VFL/AFL teams to win a premiership (in 1975) but became one of the strongest teams over the next 25 years. Only resulted in 4 flags and 4 runners up medals, but they were almost always in contention.
I GO For North Melbourne and I have never seen North Melbourne win a grand final and North Melbourne Is Better Then Richmond And Adelaide Cows because last year North Melbourne Beat Richmond.
And North Melbourne Beat Adelaide Crows This year and I am young only 8
Go Kangaroos!
North Melbourne is the best by far in my opinion because all of my family goes for them and their such a great team.
North Melbourne Would be the best if Brent Harvey is BACK PLEASE BRENT HARVEY COME BACK
10
Carlton Blues

Has the equal most number of premierships and was extremely strong during the 70s, but among the best from the late 60s till the mid 90s.
Carlton are the best team in the league and are a INFINITY times better then the Bombers GO THE OLD DARK NAVY BLUES! DAHDAHDAHDAH DAHDAHDAHDAH DAHDAHDAHDAHDAH WE ARE THE NAVY BLUES! WE ARE THE OLD DARK NAVY BLUES! WE'RE THE TEAM THAT NEVER LEST YOU DOWN ER'RE THE ONLY THEAM OLD CARLTON KNOWS! WITH ALL THE CHAMPIONS DAHDAH THEY LIKE TO SEND US DAH DAH WE'LL KEEP OUR ENDS UP DAHDAH AND THEY WILL KNOW THAT they'VE BEEN PLAYING AGAINST THE FAMOUS OLD DARK BLUES WOOOH GO BAGGERS WOOH
Won the most amount of premierships, (16), one of the most popular, one of the oldest, one of the 8 starting teams in the first VFL season, and just an overall significant club in the AFL. We've been pretty bad since 2002, but under Brendan Bolton, we could improve and become a real powerhouse again.
16 premierships and counting. Carlton has been a formidable finals force for nearly a century and although they haven't made a Grand Final since 1999 they still have reaped success over the 60's 70's 80's and 90's.
The Contenders
11
Adelaide Crows

First team to win back to back premierships in the AFL, more members than any other club, has the fastest man in the league (Patrick Dangerfield), their home ground is the largest purpose built Australian rules football stadium in the world, and they are the pride of South Australia - the mighty Adelaide Crows!
Agree with you mate adelaide has been a great team for just a short period of time and has produced champions of the game in MCleod, riccutio, goodwin and hart. Now we have new champions like kurt tippet, patrick dangerfield, bernard vince, chris knights, taylor walker and David mackay so the future is bright.
Proud and talented team. They won 2 great premierships in a row in the late 90's and have continued to make finals footy throuout the 2000's
Adelaide crows rock every other team suck and they will win the final this year in 2017 go crows
12
Western Bulldogs

The western bulldogs are the best because they can bully you and they won on the grand FINALE so yeah!
Always been my favourite and they won the grand final too!
Dogs are the best in the world no one can be as good as them
Awesome team. It's been great watching them for year's.
13
Melbourne Demons
People shouldn't be judging this on a teams current situation but on the entire history of the club. Melbourne are the oldest club and had the longest and most complete period of dominance in the history of the game. 2nd in 1954, premiers in 1955,1956,1957, 2nd in 1958, premiers in 1959 and 1960. Then another in 1964.
They should be higher even though they sometimes lose and they are the oldest team ever!?!?
They should be first if they were good enough because there the oldest team
Amazing. Great history, stood up to Carlton when they were ruling. Saints best allys. Classic team
14
Brisbane Lions

Can't consider the Fitzroy record as they are no more Fitzroy than Sydney are South Melbourne. Only been in the competition a fairly short time but have achieved a lot. Their period of dominance in the early 2000s under Matthews was incredible and the envy of all the non-Victorian clubs who have joi9ned the competition since 1990.
Really? Yes. They are in a form slump right now and have lossed their coach but lets not forget their invincibility in the early 2000's. No one could touch them, with legends like voss, black, brown, acker and more. They have only been the Brisbane Lions for 16 years and to have 4 grand finals apperances, 3 premierships in a row, 3 brownlow medalists, a coleman medalist and have a legend coach like Matthews they deserve 4th place
WHAT? Brisbane has struggled significantly since their 3 premierships in a row. They literally need a funding off the AFL because they can't afford to fill the salary cap.
We are lions we have won 3 premria ships where better than other teams. We are winners go for lions so what dumb geelong cats are the best. We have fury. Were strong together!
15
Greater Western Sydney Giants

No. 1 dominates thr rubbish teams anyway how did geelong come first Sydney swans can even beat em idiots
They are just better then bulldogs
Gonna win the premiership
The best team of all time
16
Fremantle Dockers

They are going pretty good this year, was bad that they lost barlow.
Best team in the afl, especially after this years trade period!
Worst team ever haven't won one grand final ha ha
They did well but they should have done better
17
St. Kilda Saints

Saint great club with a huge future should win the flag in the next 5 years or so GO SAINTS
St are the best but how are they last in the best in the league
Easily the most legendary and loyal. our 2009-2010 team stands above all!
St Kilda are the best
18
Gold Coast Suns

Not to bad a club. I like the idea of coming to Cairns.
Without gary ablett this team is winless
They suck you people get a better life
They are the worst AFL team ever
19
Fitzroy Lions
Come on guys lets get them higher than Gold Coast
Are no longer in the AFL but are better then Gold Coast and GWS
20
Brisbane Bears
Cool Team Awesome Merge With Awesome Team To make Legendary Team
21
Melbourne Storm

BAdd New Item