Top Ten America's Got Talent Judges
The Top Ten
1
Howie Mandel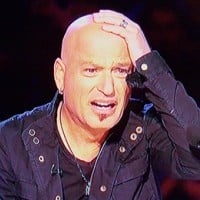 I appreciate Howie's down to earth honesty.
He gets pleased so easily! I love it!
Who doesn't like Howie?
I love Bowie he rocks
2
Simon Cowell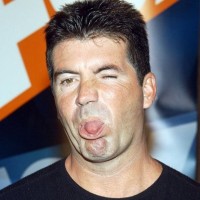 Simon Phillip Cowell is an English reality television judge, entrepreneur, philanthropist, film, record, and television producer.
Simon is amazing at identifying talent-particularly musicians. His experience in the industry is evident with the feedback he offers.
Yes, Simon can be rude, but that is just his role and what he is known for, he plays a role. But he does know what he is talking about though. Simon is a good, honest judge.
He does sometimes go a little too far telling the bad contestants they can't ever improve and judges them based on their appearance when they're there to be judged for their skills, but other than that, he's just doing his job. There are so many people that get way too offended after being lied to by friends and family and don't realize that they're there to be judged and that Simon isn't one of those people that'll lie to you just for the sake of not hurting your feelings.
For all the people saying Simon is a mean narcissist, he has actually changed quite a bit, and is very kind nowadays, and for the few saying he is annoying because of this, he does still share his opinion which he believes in.
Howie Mandel appreciates too many silly acts, and doesn't like any of the actually good acts, so I don't understand how he is number 1, but he still is a good judge in general (Howie.)
3
Piers Morgan
Piers Stefan Pughe-Morgan, known professionally as Piers Morgan, is a British journalist and television personality currently working as the US editor-at-large for Mail Online.
Piers Morgan is currently the only good judge on the show. He's the only judge that actually criticizes and buzzes the bad acts. The best judge ever.
In my opinion, he's the only ACTUAL judge ever on the show. The other judges should be called worshipers instead of judges.
How is Howie number 1? Every time he talks I have to fast forward because he is so annoying.
He's the best this was his show before they took it from him.
4
Mel B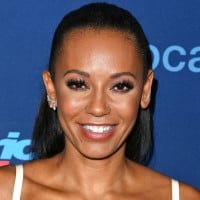 Melanie Janine Brown (born 29 May 1975), also known as Mel B or Melanie B, is an English singer, songwriter, actress, and television personality. Brown rose to prominence in the 1990s as a member of the girl group the Spice Girls, in which she was nicknamed Scary Spice. With over 85 million records sold worldwide, the group became the best-selling female group of all time.
Mel B. came across as a sincere and warm person. I believe her own challenges impacted her ability to feel empathetic towards the performers.
Mel is the most authentic and honest of the judges. She comes across as the warmest (SImons the coldest). Shame Simon uses her as the scapegoat.
SO RUDE! She presses everyone's buzzer when she gets no and when Simon laughs she's like NOPE
She is so nice, when you get a no from her you know you are bad.
5
Howard Stern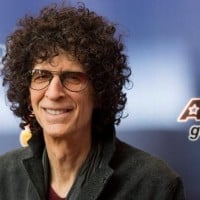 Howard Allan Stern is an American radio and television personality, producer, author, actor, and photographer.
He was the only judge to tell the honest truth to the contestants. He only gave out standing ovations when they were deserved (unlike the other judges, who gave them out constantly). He was very funny. And let's not forget that he was the one who brought America's Got Talent to Radio City Music Hall.
Pretty much the new Piers Morgan. Howie's the one who sees the talent in people, and Sharon... Well she breaks the ties (usually in favor of the contestant). Howard tells the honest truth about the acts, and that's great.
My second favorite to Simon, but we need to get home above Piers and Mel B.
How can he not be number 1... come on people
6
David Hasselhoff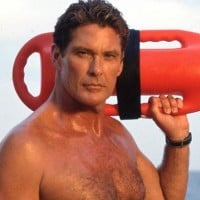 David Michael Hasselhoff, nicknamed "The Hoff", is an American actor, singer, producer, and businessman, who set a Guinness World Record as the most watched man on TV.
7
Heidi Klum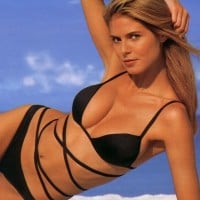 Heidi Klum is a German model, television host, businesswoman, fashion designer, television producer, and occasional actress.
This picture is...a strange one to use in this case...other than that I love her she's hilarious and down to earth
That picture is scaring me...
This picture is... revealing?
8
Sharon Osbourne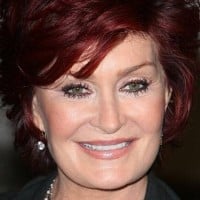 Sharon Rachel Osbourne is a British-American television personality, music manager, and author. She is married to heavy metal singer-songwriter Ozzy Osbourne and came to public prominence after appearing on The Osbournes, a reality television show that aired on MTV, which followed her family's daily life.
I loved when Sharon would crack up on X Factor. But on Got Talent, She is a pretty honest judge
Guys mel B sucks and The other new one. Sharon was nice, honest, and friendly. Love her British accent. That's horrible that they replaced her with those two retarded freaks.
9 Brandy Norwood
10
Nick Cannon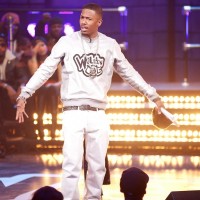 Nicholas Scott "Nick" Cannon is an American rapper, actor, comedian, entrepreneur, record producer, radio and television personality.
He always supports people if they didn't make it through.
He's so dang funny and is supportive of the acts.
The Contenders
11
Neil Patrick Harris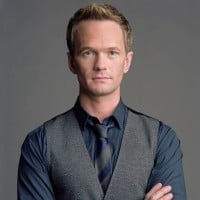 Neil Patrick Harris is an American actor, writer, producer, comedian, magician, and singer. He is known primarily for his comedy roles on television and his dramatic and musical stage roles.
12 Regis Philbin
13
Sofia Vergara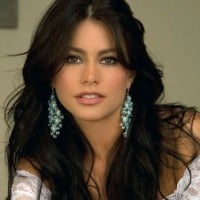 Sofía Margarita Vergara Vergara is a Colombian-American actress, comedian, producer, television host, model and businesswoman.
14
Tyra Banks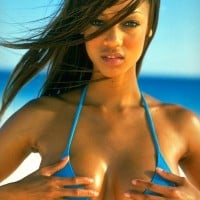 Tyra Lynne Banks is an American model, television personality, talk show host, producer, author, actress, singer and business woman.
She's not actually a judge, but whatever.
She is such a great host
15
Julianne Hough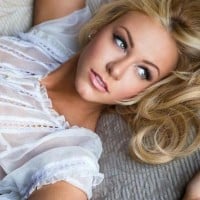 Julianne Alexandra Hough is an American dancer, singer, and actress. She is a two-time professional champion of ABC's Dancing with the Stars.
16
Terry Crews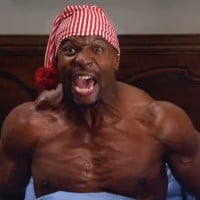 Terry Alan Crews is an American actor and former American football player. He is known for playing Julius on the UPN/CW sitcom Everybody Hates Chris and for his appearances in Old Spice commercials, as well as films such as Friday After Next, Idiocracy, White Chicks and The Expendables series.
17
Alesha Dixon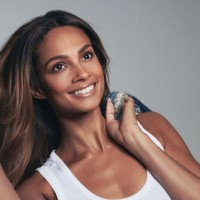 18 Chris Hardwick
19
Michael McIntyre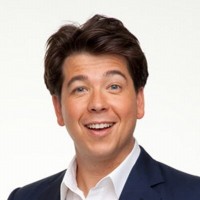 Michael Hazen James McIntyre is an English comedian, actor and presenter. In 2012, he was reported to be the highest-grossing comedian in the world.
I don't know why he is on this list, but I am voting for him!
20
Gabrielle Union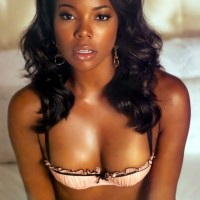 Gabrielle Monique Union-Wade is an American actress. She began her career in 1990s, appearing on television sitcoms, before landing supporting roles in teen comedy films She's All That and 10 Things I Hate About You.
BAdd New Item