Top 10 Best Japanese Dramas
The Top Ten
1
Hana kimi
Out of the Korean, Japanese, and Taiwanese. The best one is the Japanese version. Funny.. really funny. The cast was outstanding. Definitely a must watch!
I loved all the characters, I love the unity in the school. The comedy made me laugh so much, I had to film most of it for safe keeping Also, I cried like a whole tissue box at the end...Thinking about it makes me feel like crying lol
Funniest drama ever with a perfect cast. Goofiness galore!
This drama is so funny to watch but also very touching in its own way. This is the kind of drama which makes people happy. I allways smile when I think of nakatsu.
2
Hana Yori Dango
This is the first drama I've ever seen and I so fell for it. And I felt so sorry for Domyouji, even when I hated him from beginning. However I realized that he was so lonely since he had such mother. Best drama ever. I recommend to watch it if someone didn't.
This is the best Japanese drama I had ever seen. I was going to give my vote for hana kimi since I like that story more than this, BUT taking acting, music, etc, etc, into consideration, I think this is better than hana kimi.
This is the first Asian Drama I ever watched, and I'm sure that has something to do with my vote, but HYD is the best drama I've ever seen and the only one that's ever come remotely close for me is Hana Kimi. Both of these titles are absolutely worth seeing.
Beat drama ever. The first that I watched and made me fall in love with drama. The cast, the music, the play, the places...
3 Nobuta Wo Produce
4
Gokusen
This ever since I saw the first season I knew it was going to be my favorite drama... and it still is. I watched all 3 seasons and the movie twice in a row at one point. I can never get tired of it. And I loved all the actors.
Gokusen is so amazing. It has a lot of great messages and it will make you laugh and cry along with the perfectly casted characters. WARNING: ADDICTIVE.
I watched all episode and re-run many times... That's how much I love this.
5
1 litre of tears
After the beginning of the drama, I cried with every episode. Very poignant. I have had cancer twice and and fully appreciate this drama personally.
I cried not just a litre of tears but a drum of it! Very heartbreaking and sensible. It teaches you how to appreciate life.
I'm sure most people agree that this was one of the most touching and heartbreaking dramas they had ever seen.
Good story.. More about life lesson
6 Stand up!
7
Yamada Taro Monogatari
It's so funny, the actors/actresses really get into the character, and it's just funny.
8
Attention please
Very convincing tomboy character and fun plot with a steady character growth. Pretty decent depth to the story. Better than sissy dramas in the top 10, anyday
Very interesting drama, feel good for her acting also a lot things to learn from this drama
9
Kimi wa petto
So cute! Its just perfect!
10
Itazura na Kiss ~ Love in Tokyo (2013)
Ahh.. How much I loved following the story of Kotoko and 'Irie-kun'. It was hilarious, romantic and the chemistry between these two was incredible! I definitely say it's worth watching & the ending of season 2 was absolutely heartwarming, romantic and beautiful.. I think this drama is entertaining & the songs of the first season's credits are great! I cry after season 3 but I know they ended the show there, hence the amazingly amazing ending..
It's so nice seeing the actors relationship at the start and how it differs nearer the end. I love how the actors complement each other and how somehow they fall in love! It's a must watch and I think this is the best one out of the Korean and Taiwanese and Japanese one!
The best, should be the number 1!
Really good! A must watch!
The Contenders
11
Liar game
This drama is the best I have ever seen, the plot was interesting and the character development was brilliant. The more you watch this show the more addicting it gets!
I had a lot of fun watching this drama, it's one of the best j drama I have seen, if you loved watching this drama would also like Keizoku 2...
I really loved this drama, It's so awesome. It has lots of twists.
The mystery and suspense is really good and keeps you on the edge. Terrific plot
12
Mei-chan no Shitsuji (Mei-chan's Butler)
Very funny drama. Each girl has a very unique relationship with their butler.
13
Tonbi (Kite)
Very engaging. Finished all the episodes in two nights.
14
Zettai Kareshi
It's a good drama, I enjoyed watching it, if you are a j drama fan you will love it, as did I...
15
Yamato Nadeshiko Shichi Henge
I couldn't stop laughing when I watched this. This is one of the best romantic comedies I had ever seen! I really like the ending. I am not saying that I hate the anime ending but Sunako and Kyohei became a couple in the live action which made me very happy. I love both the anime and the drama.
This drama holds a very special spot in my heart. It's where I got hooked on Kame. The story is light, nice, cute and romantic. One of my favorites, indeed!
This drama is so deep about loving yourself but it also funny.
16
Hanzawa Naoki
Very well acted, some even over-the-top but it works within the intense drama. It has a traditional Japanese style revenge story-line, yet the setting, script, and the characters brings something new to the drama. It really represents the current Japanese workplace and culture that resonates in Japan. A very original and strong drama, and people would definitely get hooked from the start, and deeply get invested into all the major characters.
Riveting with great acting!
17
Proposal Daisakusen
My favorite japanese drama of all time. And still no one can beat this until now even korean dramas. I just loved the cast so much
This drama have a deep meaning. Everyone will touched with the storyline.
18
Rookies
I've watched this drama maybe for five times, and I still want to watch it again some day. This story is so touching sometimes, and it is more, because everyone thinks that they are the worst.. But they have such big hearts and they just want to achieve they're dreams. Love them all.
19
Last Cinderella
Seriously It's very Great drama! > _ <
I re-watch a lot times this drama
I love haruma! This drama was totally worth watching because of his hotness
20 Hanazakari No Kimitachi E (For You In Full Blossom)
21 Mr. Brain
22
Bloody Monday
Though I love most of the dramas that listed here, hands down, Bloody Monday is the best. It has worth watching plot and powerful characters too. I've been re-watching this for uncountable amount of times and still love it
23
My Boss My Hero
I loved the original Korean movie version of this drama, the Japanese version is fun to watch..
The first ever JDrama I watched and still my favorite. Been watching nothing but JDramas ever since!
24
Ouran High School Host Club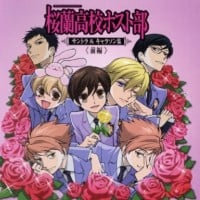 Ouran High School Host Club is a manga series by Bisco Hatori, serialized in Hakusensha's LaLa magazine between the September 2002 and November 2010 issues. The manga has been adapted into a series of audio dramas, an animated television series directed by Takuya Igarashi and produced by Bones, a Japanese television drama series, a live action film adaptation and a visual novel by Idea Factory.
Funny and love the actors! However, I feel like the adaptation was a little off...I don't know, it just didn't feel like a host club. But nevertheless I still loved it! It's just a thing you can't hate.
Very Funny! Yamamoto. Yusuke is so cute and funny! He's a great actor! !
25
Koizora
Very nice drama and movie. The love connection was AMAZING and the storyline was unique (in a good way)
Watched it and its very touching.. I cried till my eyes puffed...
PSearch List