Top Ten TV Shows For Teenagers
The Contenders: Page 3
41
Futurama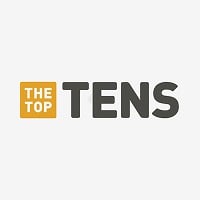 Futurama is an American animated science fiction sitcom created by Matt Groening for the Fox Broadcasting Company.
Love it I have watched all 10 seasons
Though I love all the cartoon shows, this one is my favorite. And it's heartfelt (*cough* Jurassic Bark *cough*)
42
South Park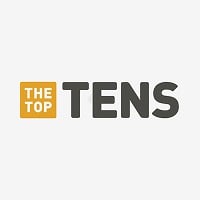 South Park is an American adult animated sitcom created by Trey Parker and Matt Stone for the Comedy Central television network. The show is about four boys, who are Stan Marsh, Kyle Broflovski, Eric Cartman, and Kenny McCormick, and their adventures in South Park, Colorado.
South park is the best show ever and it is mega SWEET! All other shows do not compare because every episode there is something new and if it is not helping jesus and the league of best friends then it can go all the way to Cartman smuggling KFC or being a BEEF CAKE. So if you are not watching this so already then you should pick up the movie and you will be hooked forever.
South Park has one of the best characters of all time: Eric Cartman. He is so much better then Peter from Family Guy. He simply KICKS ASS!
This show kicks famiLy quys ass!
Its so funny =)) - rebeLLious
I watched all of these from start to finish. absolutely amazing!
V 16 Comments
43
Supernatural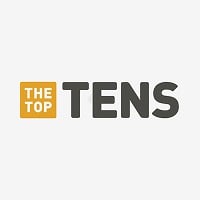 This haunting series follows the thrilling yet terrifying journeys of Sam and Dean Winchester, two brothers who face an increasingly sinister landscape as they hunt monsters. After losing their mother to a supernatural force, the brothers were raised by their father as soldiers who track mysterious ...read more.
Supernatural is the most amazing shows you will ever watch. It has the best actors and the best plot. Its not too fictional or too real. Its perfect for teenagers and older. I'm a 15 year old girla and I'm completly in love with it! You will never find a show as amazing as this one (: I also like shows like smallville, vampire diaries, teen wolf, heroes and pretty little liars. But supernatural will always be my favorite.
BEST DAMN T.V. sHOW EVER! I absolutly love the suspense and the hurt/fiction that they put into it. I have rewatched almost all of the episodes. It comes on Wednesdays at the CW. You can watch it for FREE at cokeandpopcorn. Ch. You can watch many T.V. shows here, just go to the top tab T.V. sHOWS and it will give you a list of all they have FOR FREE.
The actors are so amazing and if you OD end up watching it you should go o youtube and watch the bloopers!
Supernatural is an extremely realistic syfy show. Its made it for 7 seasons without being cancelled. Once you watch it you'll become completly obsessed with it. It starts off with 2 brothers who are trying to find there missing dad while hunting a demon that killed their mom.
Best T.V. show I have ever seen
V 22 Comments
44
Switched at Birth
Best show I have ever watched along with Once Upon a Time! It is my favorite show out of all time- and lets just say I have seen a lot of shows!
I love this show it's so amazing -Sarah
It is so confusing to me. there is ginger that is definitely and has the worst life ever
This show is so under rated
V 9 Comments
45
Doctor Who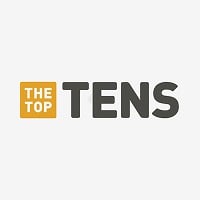 The Doctor a Time Lord from the planet Gallifrey in the constellation of Kasterborous, he travels around in his time machine called The TARDIS which stands for time and relative dimensions in space. The show was first broadcast on 23rd November 1963 one day after JFK was assassinated! The show has since ...read more.
HOW IS DOCTOR WHO SO LOW ON THIS LIST? 4/5 IS THE SHOWS ON THIS LIST HAVE NO MEANING OR EMOTION AT ALL. Doctor Who has been around for 50 years, so it couldn't be bad quality and still around. It has so many feelings and issues it covers, like loss, happiness, love, anger, family, and so much more. - oliviahockley-rodes
For me Doctor Who has got to be the BEST show ever! My family and I have been obsessed with it for years and still will be for years to come! :) :) Can't wait for the next episodes to come!
Best British show ever.
This show is amazing though freaky
V 33 Comments
46
Family Matters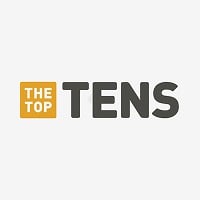 Love this show, it's so funny.. Highly recommend if you wanna laugh!
47
The Cosby Show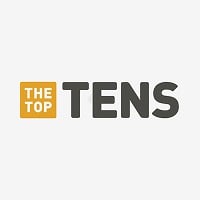 The Cosby Show is an American television sitcom starring Bill Cosby, which aired for eight seasons on NBC from September 20, 1984 until April 30, 1992. The show focuses on the Huxtable family, an upper middle-class African-American family living in Brooklyn, New York.
The Cosby show is such a classic. It will be around for generations. It's hilarious and clean!
It's great no matter what they say about Cosby.
V 2 Comments
48
Good Luck Charlie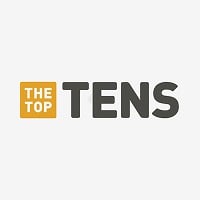 Good Luck Charlie is an American sitcom that originally aired on Disney Channel from April 4, 2010, to February 16, 2014. The series' creators, Phil Baker and Drew Vaupen, wanted to create a program that would appeal to entire families, not just children.
I love this show I absolutely adore it. I have been watching it for years and It never gets boring.
This is a great show for the whole family. My family lough a lot! No doubt to watch it.
This show was so adorable miss it
Nice show.
V 5 Comments
49
Veronica Mars
AMAZING SHOW! No words to explain but I just love the whole Veronica Logan relationship!
Veronica Mars is amazing! I can not wait to see the movie!
Truly the best show I've ever seen, no exceptions.
This is almost my favorite
V 2 Comments
50
The Secret Circle
Things like this h20 and nine lives of chloe king maintain their own holdings in te supernatural T.V. world. As of recently we've gotten rid of so many that teens like me and my friends are considering stopping watching T.V. all together. All of the whimsy that you've teased the public with is exactly what is needed. Instead of putting their faith in these awesome shows, they've almost all been cancelled after one season. That isn't enough time to gain a good amount of teenage, school attending, homework doing, teens. It's obvious. They need to air for a month or so then come back the same time next year. That way your audience isn't lost to academia and not so many amazing shows "seem" to lose popularity.
Good but it ended years ago yet its not finish like they r supposed 2 make a new season the way they ended it yet its supposedly finish but its not but other then that its wonderful, funny, sad, Scary, entertaining, all of that even leaves you in suspense
I think it should not have been cancelled because it was a really good show :(
Love this show... Also Cassie and Jake were the best
V 8 Comments
51
Avatar: The Last Airbender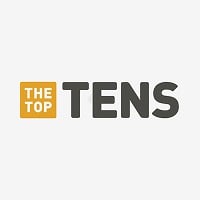 Avatar: The Last Airbender is an American animated television series that aired for three seasons on Nickelodeon from 2005 to 2008. Avatar: The Last Airbender is set in an Asiatic-like world in which some people are able to manipulate the classical elements by use of psychokinetic variants of Chinese ...read more.
It is the best cartoon ever made and no one can say its not if you haven't seen it. I'm 14 and my brother is 18 and this is in our top 5 favorite shows and we aren't nerds. Even his girlfriend loves this show because it's a great show. If you haven't seen it watch it
I agree that the show is one of the best I watch it every day.
This show is perfect for all ages - thunderstar1124
Best T.V. show for kids
V 3 Comments
52
George Lopez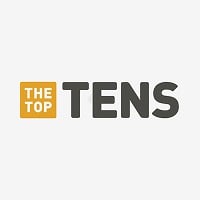 I love George lopez it always puts a smile on my face I think it's a great show that shouldn't have ended
53
Dance Moms: Miami
Love this show but regular dance moms is better
54
Miranda
How can this not be on the list! Miranda is so amazing, she's just so funny. Love stevie and miranda's mum, they are just so mental. Stevie has got to be my favourite character though. X
So funny it will just make you laugh. Each character makes you laugh and Miranda and Gary are great together if they would tell each other they love each other.
Miranda is the funniest thing on T.V. EVER!
V 2 Comments
55
Phineas and Ferb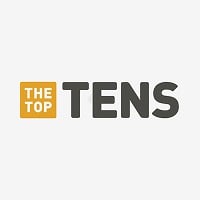 Phineas and Ferb is an American animated comedy-musical television series. Originally broadcast as a one-episode preview on August 17, 2007 and again previewed on September 28, 2007, the series officially premiered on February 1, 2008 and ended on June 12, 2015 on Disney Channel, and follows Phineas ...read more.
To Nelsonerico:
The plot has similar elements throughout, but the overall plot is different every time, and it doesn't teach people to break rules, it teaches them to try their hardest and to do their best to strive for what they can do when others give up. they do create dangerous things, but if you saw a kid do this nowadays, their family would be all about it and the news would cover it because IT WOULD BE AN AMAZING ACHIEVEMENT. You are going around ragging on other shows because you want your show to be the best, even though it will never be. All the shows you have ragged on are amazing shows and you should watch them more to get a better glimpse at how good they are.
I'm so sad it stopped airing! this was the last good Disney show :(
Phineas and pherb is the best show ever which tells about how two different brothers are always doing and having great adventures. It's a great show to watch any time of the day.
It's plot is repetitive and they do the same thing in every single episode, it also teaches people to break the rules about how old you have to be to create dangerous things. - nelsonerico
This is so annoying
56
The Office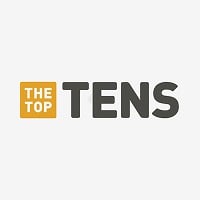 The Office is an American television comedy series that aired on NBC from March 24, 2005 to May 16, 2013.
It is the best show ever! I love everything about it, all the characters are funny and it is just an awesome show for everyone! :) Michael is awesome! I love Jim and Pam too
This show is so cool! If this was real life, I would be glad to work at some office.
This show should be on every day
THIS IS THE BEST SHOW THAT WAS EVER ON T.V. IT IS AMAZING PLEASE WATCH IT IT WILL CHANGE YOUR LIFE IT CHANGED MINE. thanks GOD BLESS
This is seriously the best show I have ever watched. it has a few innapropriate mentions, but other than that, the best thing I've ever seen. IT CHANGED MY LIFE. JAM ALL THE WAY! I just finished the last season (i'm SO SO SO SO SO SO SO SAD) and it was so amazing, emotional, inspiring and heartbreaking all at the same time. by the end of the season you will feel an emotional connection to the charecters, I guarentee it.
57
Shake It Up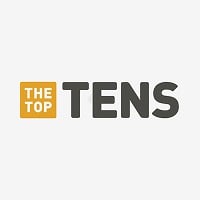 Shake It Up (sometimes stylized as Shake It Up!) is an American sitcom that originally aired on Disney Channel in the United States from November 7, 2010 to November 10, 2013. Created by Chris Thompson and starring Bella Thorne and Zendaya, the show follows the adventures of CeCe Jones (Bella Thorne) ...read more.
I do not believe that this show is good for a number of reasons. It makes fun of how teenagers act and it doesn't have any comedy whatsoever. This show is good for little children because they here some moderate music and learn how to dance some idiotic dances, but the plot is so lame that I cannot watch a whole episode without getting like 5 minutes in and just being like "eeyugh" and switching channels. Horrible show.
Funny and entertaining show. Great for younger children and even for older teenagers! Its a clean show that doesn't feel the need to talk about sexual things or swear. Great show, I highly recommend it!
Every Witch Way, on Nickelodeon, not Disney Channel, is SO MUCH BETTER! No laugh track & there's a great plot that will attract everybody, it is a serial, so each season has daily episodes, and each season is months apart, see it for yourself when the new season comes on.
I LOVE! this show, I love so much. Not only is it funny but they also have awesome dance moves. Very time it comes on I always get up and dance with them and I'm 18 years old and I still love this show!
58
Top Gear (U.K.)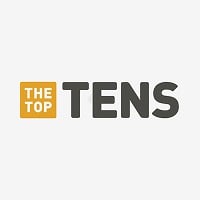 Top Gear is a British television series about motor vehicles, primarily cars, and is a relaunched version of the original 1977 show of the same name, airing since 2002, and becoming the most widely watched factual television programme in the world.
It may just look like a car show, but underneath there are only two words. Quirky and HILARIOUS. You have to watch it to understand, but it's so FUNNY. Very good show for teens.
Awesome Show! The Cars are boss, so if you're a teen who likes cars, this is definitely the best show for you!
59
Breaking Bad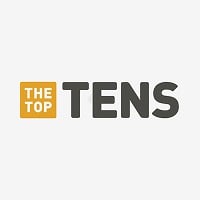 Breaking Bad is an American crime drama television series created and produced by Vince Gilligan. The show originally aired on the AMC network for five seasons, from January 20, 2008, to September 29, 2013.
Simply the best show ever! Excellent acting and a great and unique plot! Walter and Jesse have a great chemistry... (see what I did there )
Jesse is adorable! The main theme may not give teens give teens a goo idea, but the show is amazing. Once you finish season 1, you get hooked on the show.
HOW IS THE BEST T.V. SHOW IN THE PAST 5 YEARS WHICH ANY TEEN WOULD LIKE #51
60
The Amazing World of Gumball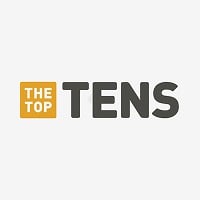 The Amazing World of Gumball is a British-Australian-German-American-Irish children's animated television series created by Ben Bocquelet for Cartoon Network.
PSearch List
Recommended Lists
Related Lists

Top 10 TV Shows for Adults That Teenagers Like

Top Ten TV Shows Enjoyed by Teenagers and Young Adults

Top 10 TV Shows Teenagers Obsess Over

Best Live-Action Shows with Teenagers as Protagonists
List Stats
12,000 votes
371 listings
9 years, 144 days old

Top Remixes (59)

1. Buffy the Vampire Slayer
2. Family Guy
3. Veronica Mars
Buffy33

1. Liv and Maddie
2. Spongebob Squarepants
3. Victorious
Disney1994

1. Pretty Little Liars
2. Gossip Girls
3. The Fosters
PrettyLittleLiars_BiggestFan
View All 59
Posts
Error Reporting
See a factual error in these listings? Report it
here
.