Top Ten TV Shows For Teenagers
The Contenders: Page 4
61
Sword Art Online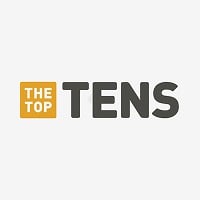 Sword Art Online is a series of Japanese light novels written by Reki Kawahara and illustrated by abec. In 2012, it received an anime adaptation produced by A-1 Pictures and the SAO Project, and is directed by Tomohiko Ito . The first season is divided into two arcs known as "Aincrad" and "Fairy Dance". ...read more.
62
Merlin
It narrates the story of the traditional merlin story but it is more modern (merlin isn't an old, bearded man) addictive and funny. The story in its simplest form is about a sorcerer who is living in a town where sorcery is banned and the punishment is death. He becomes the servant of the King's son Arthur. Acting is good, stars Colin Morgan and Bradley James! Good character development.
! This show is beyond perfect. It changes what you would normally think of when you hear the name Merlin. If like Camelot and the whole story if Arthur than this show is a must watch. The writers make the story come to life in every way imaginable. I am only 13 and I love this show!
Merlin is an incredible show! The character development and the story line is both loyal to the main themes of legend but creative and amusing! I'm surprised it's so low and the list! The ending is such a cliff hanger, you're life will have seemed a lie and unlived until that moment.
Awesome show! Melin makes me feel happy
V 13 Comments
63 Dollhouse
64
Everybody Loves Raymond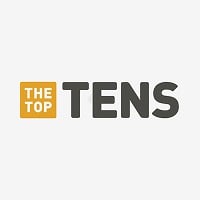 This is such a good show. I watch it on T.V. land. I think it's a very good show that teenagers can enjoy. It has a great laugh track.
65
Naruto Shippuden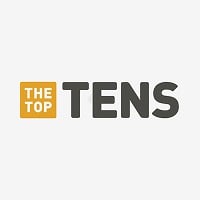 Naruto: Shippuden is the ongoing sequel to the original Naruto anime and covers the Naruto manga from volume twenty-eight on. The TV adaptation of Naruto: Shippuden debuted in Japan on February 15, 2007 on TV Tokyo. It is developed by Studio Pierrot and directed by Hayato Date.
An amazing anime filled with action as well as funny moments very awesome and will make you wish you were in the show
V 1 Comment
66 Beverly Hills Teens
67
Skins (UK)
This is the best show I have ever seen in my life and none of the other ones on this list can compare to its stellar writing, acting and directing. It's so real and depicts actual life of teenagers specifically in Bristol. It's also really funny, but also dramatic, sad, emotional and romantic at the exact right times. The cast of each season is also perfect, as well as quite good looking and well spoken in interviews. This is the best show ever hands down.
The best show I have ever seen in my life. Hands down. It's so perfect in every way imaginable. I love it. Series 1 and 2 are by far the best. Absolutely brilliant. I highly suggest this show. I'd recommend this show to anyone. Fantastic. Beautifully written and stellar acting.
This show, shows what the possibilities in a teenage life can happen. This show reflects on teenagers, and there are different generations and each episode shows the story line of each character. It's really beautiful! Although, it hurts when you finish a generation and move on to the next. MUST WATCH!
I love skins! mostly the first generation. You will laugh and cry while watching this. I like how it shows what teenagers can go through.
V 17 Comments
68
Pointless
The BBC1 quiz hosted by Alexander Armstrong assissted by his Pointless Friend Richard Osman.

All the questions on Pointless are put to 100 people before the show. In order to make it to the final the contestants have to come up with the obscure answers that hardly any of the 100 people knew. If the contestant gives a Pointless Answer, an answer none of the 100 people knew, £250 is added to the jackpot. The lower the score, the better you're doing.
The pre-eminant tea time game show of the moment shown on BBC1 in which the contestants have to find the obscure answers to various survey based questions. The goal is to score as few points as possible. A "Pointless Answer" is the best kind of answer in this game show.
69
Melissa & Joey
It's funny and great to watch. I love it!
V 1 Comment
70
Alien Surf Girls (Lightning Point)
I was so sad when this show didn't have any more seasons! After I had been watching it for about 5 hours, my mom said, "Kayla, why have you been watching T.V. for so long." The only thing I did to respond was keep watching the episode I was on.
71
Dragon Ball Z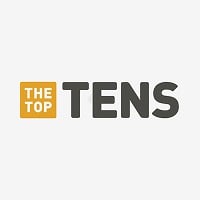 Dragon Ball Z is a Japanese anime television series produced by Toei Animation. Dragon Ball Z follows the adventures of Goku who, along with the Z Warriors, defends the Earth against evil. The action adventures are entertaining and reinforce the concept of good versus evil. Dragon Ball Z teaches valuable ...read more.
I love the show
My favourite
amazing
why so low
72
100 Things To Do Before Highschool
This show is going just right below Ned's Declassified because although it has the same format, it isn't as popular, but it's created by the same guy who made Ned's Declassified and Big Time Rush, the pilot episode premiered in 2014 and the real episodes will premiere in 2015, but it's a good show, there's no laugh track, the plot isn't retarded and the lessons are good. - nelsonerico
I love this show. Not only I can relate to the characters, I can also learn new ways to find what I like and feel since I'm still growing up.
73
Cyberbully
This is not a T.V. show, and the movie is just a stupid movie about a girl who goes on a website she SHOULD NOT BE ON and makes decisions SHE SHOULD NOT MAKE and has a brother who does things HE SHOULD NOT DO which causes her to be bullied. I have been called at least 3 times the names in this movie and you know what? I GOT A LIFE AND GOT IT OVER THAT BUMP. The people who feel sorry for suicides are people whom I do not understand, as I have had all of these things happen to me but yet I am not doing the idiotic things done in movies such as this and others of the same level of stupidity. This again isn't even a T.V. show so should not be on the list.
This show is really important for all teens to see, boys and girls
Another good life lesson movie! Teaches teenagars a lot about the web life.
74
House of Anubis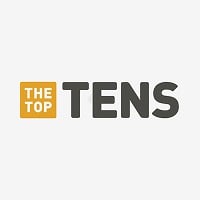 House of Anubis is a mystery television series developed for Nickelodeon based on the Dutch-Belgian television series Het Huis Anubis.
I'm so proud this show is on here I was starting to think I'd have to add it! I cry at every finale because I love it so much! I'm dead serious when I say if you're not already watching you must! Seriously haven't seen the first season yet started on second and I'm about to burst right now it's so amazing and I miss it so much and I wish every night for season 4. It's scary, drama filled just enough romance and always has romance and comedy reliefs. It's so suspenseful and I don't know where I'd be with shows to watch without House of Anubis. Thank you for giving me a very special and big part of my life. Please watch it and rate this up if not already-it's meant for anyone! I'm so happy because its kind of unpopular too. Thank you and Sibuna. I love you. Forever.
Best soap opera for teenagers to watch, perfect combination for the teen audience.
So amazing! The show reflects on 8 to 10 teenagers at an English boarding school dealing with drama, romance, betrayal, and having some laughs along the way. Besides the interesting plots and good actors, the script is phenomenal.
People keep saying "We should watch shows appropriate for all ages." Yeah so we should watch Zo Gaba Gaba all day? NO NO NO! You live a sad existence and I hope you learn common sense you inexperienced fools. The reason shows like this exist is because once you get old enough to know things about life, you should grow enough to watch shows on life. This is not a kid's show, but WHO CARES?!? THIS ISN'T A KID'S LIST! This is a teenager's list, and that means that the teenagers watch it. Not kids. If you have a younger sibling or a young child, you may not want to watch these shows in front of him, but that doesn't mean you shouldn't watch them period. I personally will watch this show later on to see if it is a good show, but you shouldn't just jack on a show just because it is made FOR THE AUDIENCE THAT THE LIST DESCRIBES.
I think that this is one of the best things on here and most of it is kids stuff well saying that I'm a kid and I have seen most things on here
V 14 Comments
75
Charmed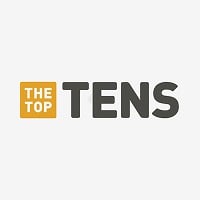 Love this show. It always makes me happy and it has a very good plot line. Should have kept the seasons goings. Iv watched them all like 20 times.
I am addicted to this. It's a little cheesy at first but then it gets really good. The ending is brilliant but so sad
This is an amazing show! I could watch it over and over again! This show is the best thing I have ever watched, I highly recommend this to you guys!
I LOVE! so much. I watch this show like 100 times and more. I wished that they had made more. But all well, I still love
V 3 Comments
76
My Mad Fat Diary
Amazing, so so funny and you can imagine what she's actually going through. X I love izzy and rae so so much. They are fantastic. This definitely should be on the list. Come on people watch it ;)x
In LOVE with this show so good I watch it at least once every 2 months
AMAZING.
If you like skins and misfits you'll love this show.
Recommend it to everyone. Fantastic!
77
Gravity Falls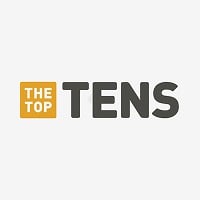 Gravity Falls is an American animated television series produced by Disney Television Animation that first aired on Disney Channel, and then on Disney XD from June 15, 2012 to February 15, 2016. The series follows the adventures of Dipper Pines and his twin sister Mabel in the fictional town of Gravity ...read more.
I'm 15 and this is currently my favorite show. It's extremely mature, original, funny, sad, and just plain awesome. There are plenty of jokes in it that teens will appreciate while going over young kids' heads. Most of this list is composed of boring sitcoms, but I think it's time teens watched something with more substance and meaning. Who cares that it's a cartoon? Cartoons aren't just for kids, they're for everyone. And I actually laughed when the comment on here that it's copying off of...get this... SCOOBY-DOO. As Bill Cipher said, "It's funny how dumb you are." Overall, this show is amazing and any teen who enjoys quality entertainment should check it out.
This is an exceptionally well written show! I personally hate everything about Disney except for Gravity Falls. They should really play episodes on Disney channel more often, especially since they play it once a week at 10 at night!
Gravity falls is a show for preteens and Young Teens the reason is because they say sascrotch theirs one whole episode about the bad triangle they talk about guns it really is for preteens and Young Teens
I am 13 and it would take too long to say why this is the best show ever.
V 7 Comments
78
Ringer
Good show I just wish it wasn't cancelled
79
The Fairly OddParents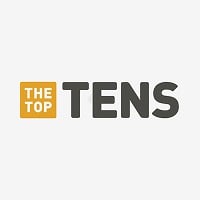 The Fairly OddParents is an American animated television series created by Butch Hartman for Nickelodeon.
What used to be a good show until 2009, now it's a waste of money. - nelsonerico6
80
Star Wars Rebels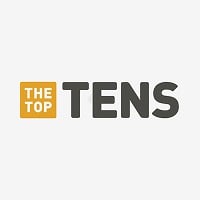 Star Wars Rebels is an American 3D CGI animated television series produced by Lucasfilm Animation. Set fourteen years after Star Wars: Episode III – Revenge of the Sith and five years before Star Wars: Episode IV – A New Hope, Rebels takes place during an era when the Galactic Empire is securing ...read more.
PSearch List
Recommended Lists
Related Lists

Top 10 TV Shows for Adults That Teenagers Like

Top Ten TV Shows Enjoyed by Teenagers and Young Adults

Top 10 TV Shows Teenagers Obsess Over

Best Live-Action Shows with Teenagers as Protagonists
List Stats
12,000 votes
371 listings
9 years, 144 days old

Top Remixes (59)

1. Buffy the Vampire Slayer
2. Family Guy
3. Veronica Mars
Buffy33

1. Liv and Maddie
2. Spongebob Squarepants
3. Victorious
Disney1994

1. Pretty Little Liars
2. Gossip Girls
3. The Fosters
PrettyLittleLiars_BiggestFan
View All 59
Posts
Error Reporting
See a factual error in these listings? Report it
here
.