Top Ten TV Shows For Teenagers
The Contenders: Page 7
121
Prison Break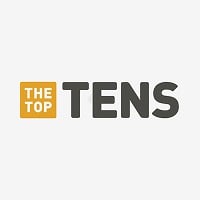 Prison Break is an American television serial drama created by Paul Scheuring, that was broadcast on Fox for four seasons, from 2005 to 2009. The series revolves around two brothers.
Honestly this is the best show ever. I usually don't like this kind of shows but this one is so well done and loyal to the characters true development that it got me. This is not one of the series that get ruined just because it was successful and the producers wanted to get more profit from it. The entire story is meant to touch the audience and to deliver one of the best moral messages. I am so sad it is only 4 seasons (I've watched it like 5 times) but I understand that is way better this way, if it was longer the impact wouldn't be the same. You fall in love with every single character. You can't believe how talented and smart the writers are to develop these ideas. Everything look so cool and at the same time so realistic. It touches real and serious problems in the every day life while showing some of the most amazing and rare cases.
This show is very interesting. They put a lot of work into this show and they deserve all the credit they can get. This show is on my Top 5 list indeed.
This show should be higher up. I love it! Michael scofield is so loyal and him and Sarah are so cute! I watched all four seasons In like a week. It's so good and the whole conspiracy thing will keep u hooked
V 2 Comments
122
Jessie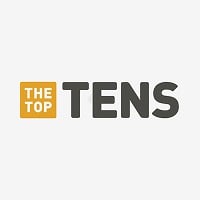 Jessie is an American sitcom that originally aired on Disney Channel from September 30, 2011 to October 16, 2015. The series was created and executive produced by Pamela Eells O'Connell and stars Debby Ryan as Jessie Prescott, a small town Texas girl who moves to New York City to try to become an actress, ...read more.
Although this show has a horrible plotline and just overall sucks, I see no way in which it is racist. please elaborate or else your point is void.
The T.V. show is one of the best
It think its a really goof T.V. show I watch it all the time its funny and it is really exiciting. I love jessie I recommend it to mostly teenagers.
It is one of the most racist shows on Disney Channel, negative influence for humanity.
This show is so funny, I LOVE! this show so much. It's an awesome show for anybody
123
Shadowhunters
It's not 100% like the books and I'm a strict comparer of adaptions but I'm still addicted to this show! It's so good and I just want more! Clary fustrates me in the shows but I get over it due to the fact that so is book Clary to a lesser degree. I can't wait for each following episode and is defiantly a worth watch once your into it.
Shadowhunters is like the best show but it is moving faster than the book. I look the characters and they are amazing at there roles. I still think they should still make it similar to the book.
Shadowhunters is like one of the best shows ever. If you haven't seen it you should at least watch the movie, "The Mortal Instruments: City of Bones" Jace is so HOT!
Best ever
V 3 Comments
124
Twisted
! This show is the best! It's heartbreaking, loving, and much more! Everyone has to watch it
Great show! Super suspenseful and has so many plot twists! It is so entertaining and has a really good plot full of suprises, romance, friendship... and murders. I watched the whole show in two days. Warning, the show isn't renewed for a second season, but the last episode is left off on a total cliffhanger that you will never solve :( so do not get too adictted!
V 1 Comment
125
The Grim Adventures of Billy and Mandy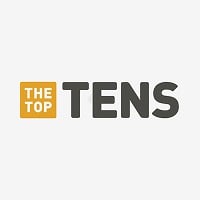 The Grim Adventures of Billy & Mandy (also known as Billy & Mandy) is an American animated television series created by Maxwell Atoms for Cartoon Network, and is the 14th of the network's Cartoon Cartoons (albeit namely when it was part of Grim & Evil; the show is considered separate from Cartoon Cartoons ...read more.
The grim adventures of billy and mandy is a very dark show that's more for Tweens and Teens the reason is because mandy is a evil girl who wants to inslave humanity and grim cut off a guys head its only a show for Tweens and Teens despite its Y7 rating
126
Inbetweeners
A show about teenagers for teenagers. Whats more it is REAL being the age as most of the characters I know everything is relatable. Sure it doesn't have issues like overdosing and teen pregnancy but rather wanking and trying to get laid- somthing that most people acctualy go through.
127
As Told By Ginger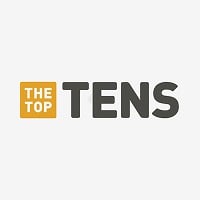 As Told by Ginger is an American animated television series aimed at teenagers, produced by Klasky-Csupo and aired on Nickelodeon.
This series may seem not too good at the beginning but soon after it is so good.
128
Bleach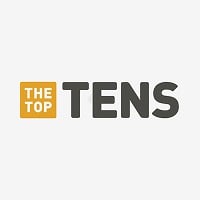 129
Wendell & Vinnie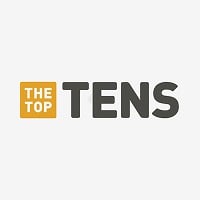 Wendell & Vinnie is an American sitcom television mini-series that premiered on Nickelodeon on February 16, 2013 and ran until September 22, 2013. The series stars Jerry Trainor and Buddy Handleson. The first official promo for the show was released on December 21, 2012.
This show was boring and was not very funny.
V 1 Comment
130
Keeping Up With The Kardashians
This show is dump just a bunch of show offs goofing around
So true but I have to admit she's got a great fashion line but still the show is so crap - Lover_hater13
Snort. Why waste your time on this useless crap when there's Sherlock out there?
This Show is Stupid! IT's Just a Bunch of Twats Doing Stupid Crap.
V 2 Comments
131
Two and a Half Men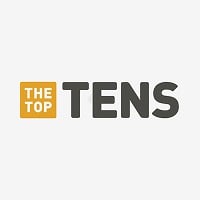 Two and a Half Men is an American television sitcom that began broadcast on CBS on September 22, 2003, and ended on February 19, 2015 after twelve seasons.
V 1 Comment
132
My Babysitter's a Vampire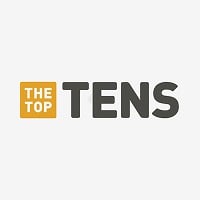 My Babysitter's a Vampire is a Canadian comedy horror television movie starring Vanessa Morgan and Matthew Knight.
A great Disney show for girls and guys who like vampire stories but are tired of the whole cheesy "i love you but I can't" thing.
Love this show so much! I am mad they only air episodes at Halloween!
133
Sam & Cat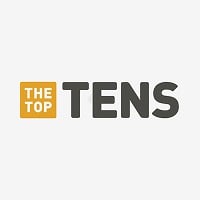 Sam & Cat is an American teen sitcom that originally aired from June 8, 2013, to July 17, 2014, on Nickelodeon. It is a crossover spin-off/sequel of both iCarly and Victorious.
Sam and Cat was nothing but a show about two girls, Sam & cat, babysitting annoying brats, and insulting people, there was nothing good or funny about the show (except for the first episode), it was too boring, irritating, gross in humor and don't forget disturbing, remember that episode where Cat ripped a guy's hair off his head, he got fatally hurt and she got arrested for just that, How could Nick go from good shows to such awful crap like this? Thank goodness it got cancelled as Jennette and Ariana fought backstage, It was a horrible show.
What's this doing here? And Why do people like it, There's no plot and the scripting is bad, all that ever happens in this show is Sam & Cat babysits brats and annoys innocent kids, and there is torture, there are even laugh tracks, which almost EVERYBODY hates, the character behavior is bad and rude and they do stuff that's not even appropriate for a network like Nickelodeon, such as torturing people as well as toilet humor, the last episode was the most violent and considered the worst, anyone who loves this stuff is retarded and this is one reason why kids act immature in this era, it also shows you how bad our society has become.
It was okay, I was kind of mad how they portrayed such rude kids, like every kid has a problem or something. I would watch it when I was bored at least.
If you think its not funny you ain't a preteen so stop watching and leave the young and preteen to watch ok
V 6 Comments
134
Sonny With a Chance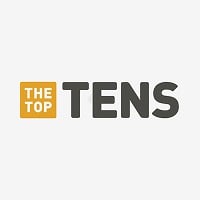 Sonny with a Chance is an American sitcom created by Steve Marmel which aired for two seasons on Disney Channel from February 8, 2009 to January 2, 2011. The series follows the experiences of teenager Sonny Munroe, portrayed by Demi Lovato, who becomes the newest accepted cast member of her favorite ...read more.
Best show demi rocks
Love Demi Lovato, hate it stopped after two seasons
Love this show! Demi Lovato yoww
Just one of those talentless girls who cannot sing at all but pretend to sing, her voice and acting are so awful.
135 My Life as Liz
136
Dawson's Creek
I really like this T.V. Series, I was 12 when I first watch it.
137 Grimm
138
Every Witch Way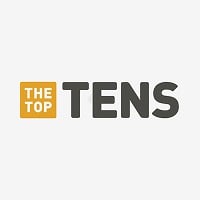 Every Witch Way is an American telenovela-formatted teen sitcom that originally aired on Nickelodeon from January 1, 2014, to July 30, 2015. It is the American version of the Nickelodeon Latin American show Grachi.
Best show for not only preteens & teens, but also for 8 year olds, there's magic & romance, this has to be #1.
Every Witch Way is a really amazing show and it should be in the top 25, it shouldn't stay too low on this list, it's a real deal of a show, it has a real plot, it's action packed on some parts, it has positive drama that's realistic and it has good morals unlike the many shows nowadays, it's a good show not only for teens, but all ages. - nelsonerico6
Every Witch Way is the current best live-action show we have now, it has a good plot, no laugh track, fantasy and action, comedy and morals, yet the camera quality is watchable compared to that of the other shows, just how it should be for a show. - nelsonerico6
Every Witch Way? More Like Every Witch Gay. - kcianciulli
V 5 Comments
139
Girl Meets World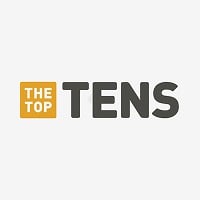 Girl Meets World is an American coming of age television sitcom. The series made its debut on Disney Channel on June 27, 2014.
Girl meets world takes the amazing series of boy meets world back to this generation and creates it to relate to this generation. I recommend watching Boy Meets World before Girl Meets World do you can understand the irony of the things said in Girl Meets World and the comparison of father and daughter.
I find it is a good show for early teens growing up. It teaches many lessons in each episodes and has a laugh drama along the way. Very educational and good for teens to watch.
Best show. A lesson in every episode. Maya and Riley remind me of ying yang
amazing
V 4 Comments
140
Saved By The Bell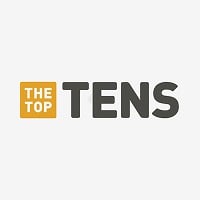 Awesome show I love & I wish they still played it on T.V.! Everyone in my family watches it and we all love it! BEST SHOW EVER! This how is always full of humor I love Screech
I love this show! It gives a really happy look on high school, not to mention Zack Morris was everybody's 90's heartthrob.
PSearch List
Recommended Lists
Related Lists

Top 10 TV Shows for Adults That Teenagers Like

Top Ten TV Shows Enjoyed by Teenagers and Young Adults

Top 10 TV Shows Teenagers Obsess Over

Best Live-Action Shows with Teenagers as Protagonists
List StatsUpdated 19 Oct 2017
12,000 votes
369 listings
9 years, 86 days old

Top Remixes (59)

1. Buffy the Vampire Slayer
2. Family Guy
3. Veronica Mars
Buffy33

1. Liv and Maddie
2. Spongebob Squarepants
3. Victorious
Disney1994

1. Pretty Little Liars
2. Gossip Girls
3. The Fosters
PrettyLittleLiars_BiggestFan
View All 59
Posts
Error Reporting
See a factual error in these listings? Report it
here
.