Most Underrated Canadian Music Artists
The Top Ten
1
Annihilator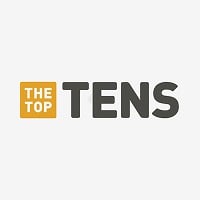 Annihilator is a Canadian thrash metal band founded in 1984 by vocalist, guitarist, bassist, songwriter, engineer, producer, mixer and mastering engineer Jeff Waters and former vocalist John Bates.
They are known in some segments of the international metal community but they are not known in Canada (outside the metal fanbase). - Metal_Treasure
2
Headpins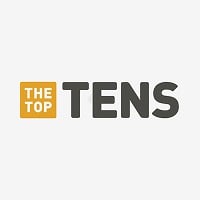 Headpins are a Canadian rock group, founded as a side project in the late 1970s by then Chilliwack members Ab Bryant and Brian MacLeod.
Pure 80s hard rock with a female singer - Darby Mills. Her powerful and raspy voice rocks.
Songs: Don't It Make You Feel, Mine All Mine, Turn It Loud - Metal_Treasure
3
David Foster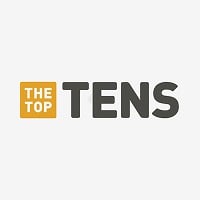 David Walter Foster is a Canadian musician, record producer, composer, songwriter, and arranger, who has won 16 Grammys.
He won 16 Grammys out of 47 nominations but who knows his name? Nobody. - Metal_Treasure
4
Into Eternity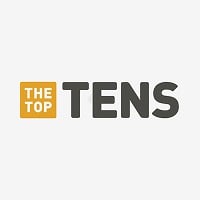 Into Eternity is a Canadian progressive metal band from Regina, Saskatchewan, Canada. It was formed in 1997 by Tim Roth, Scott Krall and Jim Austin.
Prog metal, melodic death metal, thrash - Metal_Treasure
5
Voivod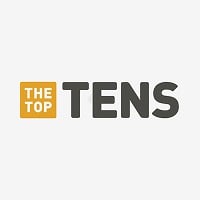 Voivod is a Canadian heavy metal band from Jonquière, Québec. Their musical style has changed several times since the band's origin in the early 1980s. The band's current line-up consists of Denis "Snake" Bélanger, Daniel "Chewy" Mongrain, Dominique "Rocky" Laroche and Michel "Away" Langevin.
They are really good but quite heavy and complex so mostly metal fans can appreciate them. I was surprised that Dave Grohl likes them. - Metal_Treasure
I really think they should be number 2 - gemcloben
6
Paul Anka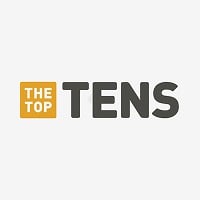 Paul Albert Anka, OC is a Canadian American singer, songwriter, and actor. Anka became famous during the late 1950s, 1960s, and 1970s with hit songs like "Diana", "Lonely Boy", "Put Your Head on My Shoulder", and " Having My Baby".
Not many people know that Frank Sinatra's signature song "My Way" exists thanks to Paul Anka.
Paul Anka wrote English lyrics to a French song he heard in Paris (Comme d'habitude). He contacted the authors and bought the song's publication and adaptation rights for ONE dollar.
So "My Way" is actually a cover song.
Paul Anka has his own songs, too - he's a singer and songwriter. - Metal_Treasure
7
Loverboy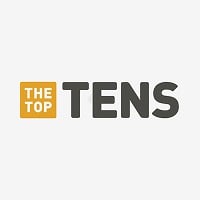 Loverboy is a Canadian rock group formed in 1979 in Calgary, Alberta. Loverboy's hit singles, particularly "Turn Me Loose" and "Working for the Weekend", have become arena rock staples and are still heard on many classic rock and classic hits radio stations across the United States and Canada.
They are a rock band. Songs: Turn Me Loose, Working for the Weekend - Metal_Treasure
8
Triumph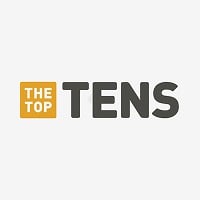 Triumph is a Canadian hard rock power trio that was popular in the late 1970s through the 1980s. Between the band's 16 albums and DVDs, Triumph has received 18 gold and 9 platinum awards in Canada and the United States.
Songs: Lay it on the Line, Fight The Good Fight, Magic Power, Somebody's Out There, Follow Your Heart - Metal_Treasure
9
Honeymoon Suite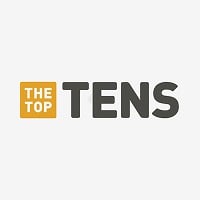 Honeymoon Suite is a Canadian hard rock/glam metal band formed in 1981 in Niagara Falls. The band's name was a nod to the fact that Niagara Falls is the unofficial honeymoon capital.
Derry is such an awesome guitar player. His guitar solo in "Burning in Love" is the BEST!
A rock band. Songs: Burning In Love, Feel It Again, New Girl Now - Metal_Treasure
10
Carly Rae Jepsen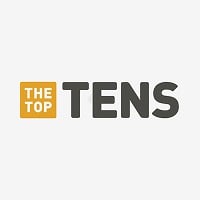 Carly Rae Jepsen is a Canadian singer and songwriter from Mission, British Columbia, and later based in Vancouver. She is best known for her hit song "Call Me Maybe" which topped many charts in 2012.
The Newcomers
?
Avril Lavigne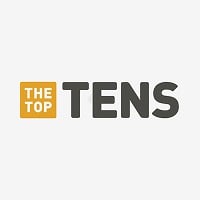 Avril Ramona Lavigne is a Canadian–French singer-songwriter and actress. By the age of 15, she had appeared on stage with Shania Twain; by 16, she had signed a two-album recording contract with Arista Records worth more than $2 million.
The Contenders
11
deadmau5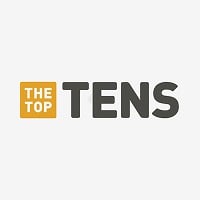 Joel Thomas Zimmerman (a.k.a. deadmau5) is a Canadian DJ producer, formerly a web developer, who produces a wide variety of electronic musical genres, such as electro and dubstep, but is best known for popularizing work in the areas of progressive house and electrohouse, along with the genres themselves. ...read more.
Listen to while(1<2), it's an amazing album.
Certainly deserves more recognition for his multitudinous musical talents. He can make a track for literally any mood, and they are often surprising, addictive, and have hidden meanings. - PositronWildhawk
12
Alessia Cara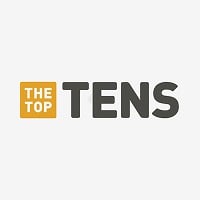 Alessia Caracciolo, born on July 11th, 1996 is professionally known as Alessia Cara, is a Canadian singer and songwriter.
13
Helix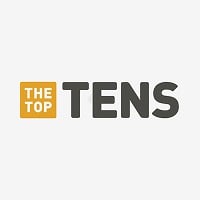 Helix is a Canadian hard rock/heavy metal band. They formed in 1974, and are best known for their 1984 single "Rock You".
Hard rock/metal band, formed in 1974. One of the first Canadian acts to experiment with heavy metal.
Songs: Heavy Metal Love, Rock You - Metal_Treasure
14
Glenn Gould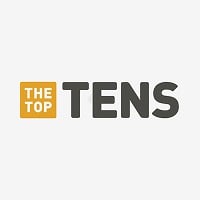 Glenn Herbert Gould was a Canadian pianist who became one of the best-known and most celebrated classical pianists of the 20th century.
This is from wiki: "He was a Canadian pianist who became one of the best-known and most celebrated classical pianists of the 20th century. He was particularly renowned as an interpreter of the keyboard music of Johann Sebastian Bach."
However, most of the people don't even know his name, let alone his works. - Metal_Treasure
15
Marianas Trench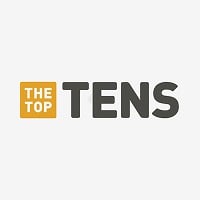 Marianas Trench is a Canadian rock band from Vancouver, British Columbia, formed in 2001. The band consists of members Josh Ramsay, Matt Webb, Mike Ayley, and Ian Casselman.
Marianas Trench is an absolutely amazing band. They're original, have deep and meaningful lyrics, are absolutely amazing live and every album sounds different. I've met them once and seen them live twice. I haven't been disappointed by these guys, even though I've been a fan for six years. Josh, Matt, Mike and Ian are so nice and sweet. They are such beautiful people, and deserve more recognition for their music and talent. If you haven't heard their songs before I suggest that you listen to Who Do You Love, Desperate Measures, Sing Sing or September.
They make up for Justin Bieber.. awesome pop punk band! - soulpunk
16
Justin Bieber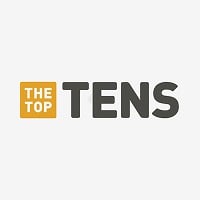 Justin Drew Bieber (born March 1, 1994) is a Canadian singer, songwriter, and record producer. He currently resides in Ontario, Canada and is Christian. He is the son of author Pattie Mallette. ...read more.
Uh, everyone knows him. And everyone hates him!
He is really overrated though
His music has always been brilliant
17
Devin Townsend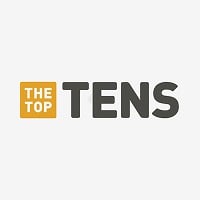 Devin Garret Townsend is a Canadian musician, songwriter and record producer. He was the founder, songwriter, vocalist, and guitarist in extreme metal band Strapping Young Lad from 1994 to 2007 and has an extensive career as a solo artist.
18
Garou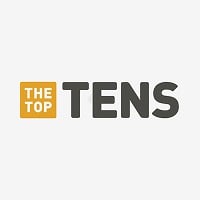 He's known for his work in the musical Notre-Dame de Paris and the #1 hits "Belle", "Seul", "Sous le vent", and "La Rivière de notre enfance". He currently holds the SNEP record for most weeks at #1.

His first album Seul became the best-selling French album of 2001 and remains one of the best-selling French albums of all time, achieving 2 million sales in Europe and going three times platinum in Canada. - Metal_Treasure
19
The Tragically Hip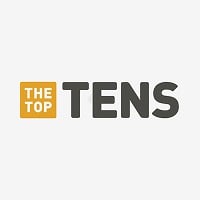 The Tragically Hip, often referred to simply as The Hip, are a Canadian rock band from Kingston, Ontario, consisting of lead singer Gordon Downie, guitarist Paul Langlois, guitarist Rob Baker, bassist Gord Sinclair, and drummer Johnny Fay.
20
Lee Aaron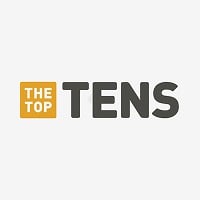 Lee Aaron is a Canadian rock and jazz singer. She had several hits in the 1980s and early 1990s such as "Metal Queen", "Whatcha Do to My Body" and "Sex with Love".
She sings rock and hard rock, and recently - jazz. - Metal_Treasure
21
Dead Brain Cells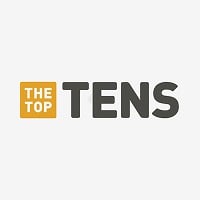 Dead Brain Cells are a Canadian thrash metal band from the late 1980s. Called DBC for short, the band started in 1985 in Montreal as a small project named Final Chapter by guitar players Eddie Shahini and Gerry Ouellette, who put an ad in a magazine looking for a drummer.
Technical/prog thrash metal - Negative Reinforcement, Root of All Evil, The Genesis Explosion, Deadlock - Metal_Treasure
22 Mendozza
23
Anvil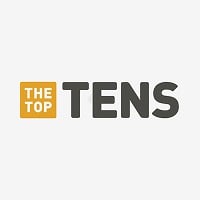 Anvil are a Canadian heavy metal band from Toronto, Ontario, formed in 1978. The band consists of Steve "Lips" Kudlow, Robb Reiner and Chris Robertson.
24
Marie-Mai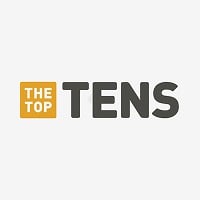 25
Lighthouse
Pretty lady and sunny days are timeless songs.
26
Skinny Puppy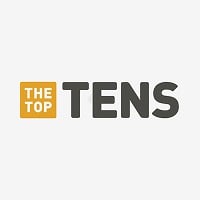 Skinny Puppy is a Canadian industrial music group, formed in Vancouver, British Columbia, in 1982. The group is widely considered to be one of the founders of the electro-industrial genre.
27
Colin James
Song - Keep On Loving Me Baby - Metal_Treasure
28 Zachary Stevenson
29 Big Wreck
30 Ron Sexsmith
31
Hedley
Brilliant songs, brilliant band. Such a shame it doesn't get as much global attention as some other Canadian artists.
32
Black Knight
80's Canadian Metal Band
BAdd New Item