Worst Shows On MTV, Nick and PBS Kids
The Top Ten
1
Caillou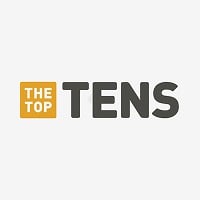 Caillou is a Canadian educational children's television series that was first shown on Télétoon and Teletoon, with its first episode airing on the former channel on September 15, 1997; the show later moved to Treehouse TV, with its final episode being shown on that channel on October 3, 2010. The ...read more.
If the vine saying he would grew up in the hood is true, he wouldn't survive for one day. Oh wait, he would be told to leave the hood from crying like a brat. He should be told to left in Venus. He would get poisoned already from the poisonous atmosphere. And he can't be seen again! And everyone will be happy - MLPFan
He whines WAY too much. - SubliminalMessages
He teaches children bad things like complaining to your parents. It's so wrong.
Yay! I made it Number 1! I'm sorry, but it just annoys me
2
Jersey Shore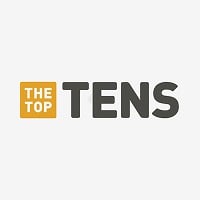 Jersey Shore is an American reality television series which ran on MTV from December 3, 2009 to December 20, 2012 in the United States.
DID YOU KNOW THAT SEAN B WATCHES BABY PRAIRE HOUSE ON THE MOUNTAIN. HE HATES FAIRLY ODD PARENTS.
WORST SHOW EVER. BY MEIGLHYN
3
Sanjay and Craig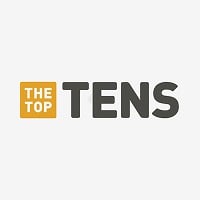 Sanjay and Craig is an American animated comedy television series that aired on Nickelodeon from May 25, 2013, to July 29, 2016, for three seasons and 60 episodes. The series is about a 12-year-old boy named Sanjay Patel who owns a talking pet snake named Craig.
Nick has done more butt jokes on shows, including this one, it's too much for kids, butt jokes may be funny, but only very mild ones, these butt jokes are WAY too extreme.
4
Fan Boy & Chum Chum
These two are very annoying. They could fall into a hole and make us all happy. - Turkeyasylum
Don't hate me but I like it. - RalphBob
Rocket Monkeys Is Even More Annoying.
5
Breadwinners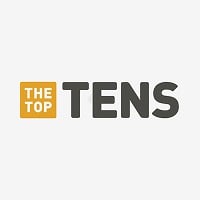 Breadwinners is a 2014 animated comedy television series produced by Nickelodeon. It is about the adventures of SwaySway and Buhdeuce, two ducks who drive in a rocket van delivering bread to their customers.
This show is a rip off of SpongeBob
I'm on a bet that Nick secretly worked together with Kim Kardashian, Nicki Minaj, and Miley Cyrus to make this twerking propaganda series - MLPFan
This show well make you'r iq drop
6
Dora The Explorer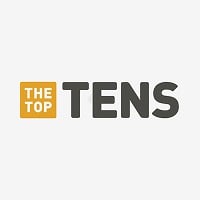 Dora the Explorer (2000 - 2019) is an American preschool educational animated TV series created by Chris Gifford, Valerie Walsh, and Eric Weiner in which Dora goes on adventures with her friend, a monkey named Boots.
Dora is so annoying!
Make this number 1 - OhioStateBuckeyes
Forgot to add this rubbish show - DoraAndFriendsFan
I liked this cartoon. So mind your own beeswax! - playstationfan66
7
Sesame Street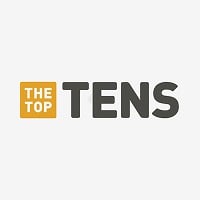 Sesame Street is a long-running American children's television series, produced by Sesame Workshop and created by Joan Ganz Cooney and Lloyd Morrisett.
I'm not a fan of Sesame Street but they have an immense fame
Sesame Street is my #1 television series. - playstationfan66
8
Teen Mom
This show tells teens and late tweens that having intercourse and losing your virginity by that age is fine. When It's NOT! - MLPFan
9
Martha Speaks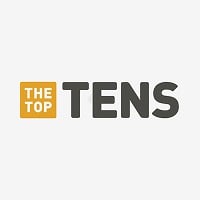 Martha Speaks is an American-Canadian children's animated television series based on the 1992 children's book of the same name by Susan Meddaugh, about a talking dog named Martha (voiced by Tabitha St.
10
Arthur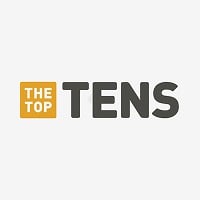 Arthur is a Canadian/American animated educational television series for children, created by Cookie Jar Group and WGBH for PBS.
I love this show, if canceled replace it with another show very bad like Peg + Cat
Arthur is the best show ever.
The Contenders
11
Barney & Friends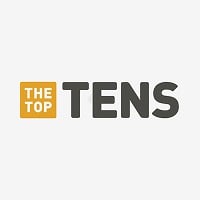 Barney & Friends is an American children's television series aimed at children from ages 1 to 8, created by Sheryl Leach and produced by HIT Entertainment. It premiered on PBS on April 6, 1992. The series features the title character Barney, a purple anthropomorphic tyrannosaurus rex who conveys educational ...read more.
This needs to be higher - EpicJake
Man I hate this show... - Turkeyasylum
12 Teen Mom 2
13
Nicky, Ricky, Dicky & Dawn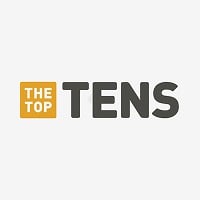 Nicky, Ricky, Dicky & Dawn is an American television sitcom produced by Nickelodeon. The series focuses on 10-year-old, later 11-year-old quadruplets Nicky, Ricky, Dicky, and Dawn Harper. They have nothing in common and often fight, but they must work together to solve everyday situations.
I love this show!
Ok, in MY opinion, but it could be better.
An empty show about 4 3 gay boys with one girl, it's unusual for parents to have 4 children, the show is stupid.
14
Marvin Marvin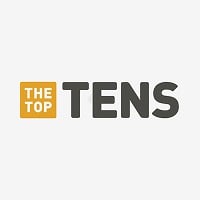 Marvin Marvin is an American science fiction slapstick comedy television series that aired from November 24, 2012 to April 27, 2013. The series stars Lucas Cruikshank as the title character Marvin Marvin, an alien teenage boy adjusting to human life.
This show is just plain stupid garbage, an alien messing things up and annoying people, great thing it got cancelled after one season.
15
The Mighty B!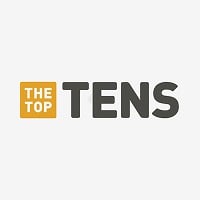 The Mighty B is an American animated television series co-created by Amy Poehler, Cynthia True and Erik Wiese for Nickelodeon. The series centers on Bessie Higgenbottom, an ambitious Honeybee girl scout who believes she will become The Mighty B (a superhero) if she collects every Honeybee badge.
Don't watch this if you're eating-unless you have a strong stomach that is.
16
ReactToThat
This new show will air every single weeknight on January 1, 2015, it is another unwanted YouTube-imported show in serial format starring Kids React, The Fine Bros, Smosh and Paris Smith (which puts Every Witch Way in crisis and ruins her reputation), it will ruin the YouTube channel and it will be bad.
This show sucked! Thank God it's gone.
17
WITS Academy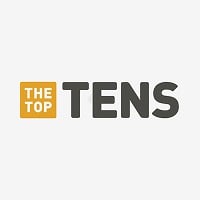 WITS Academy is an American telenovela-formatted teen sitcom that premiered on Nickelodeon on October 5, 2015 and ended on October 30, 2015. The show, a spin-off/sequel to Every Witch Way, was announced on February 25, 2015, and is created by Catharina Ledeboer, produced by Viacom International and ...read more.
Great, thank goodness for adobe love
18
Teletubbies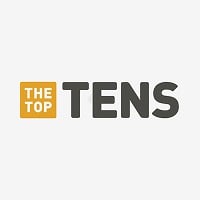 Teletubbies is a British pre-school children's television series created by Ragdoll Productions' Anne Wood CBE and Andrew Davenport, who wrote each of the show's 365 episodes. It is owned by Canadian Studio WildBrain, which is the largest independent Children's and Adolescent's Film Studio
What was Anne Wood thinking when she designed the characters? They look like creepy cannibals... - MLPFan
This show doesn't air anymore. It got banned in 2005, along with boohah.
19
The Thundermans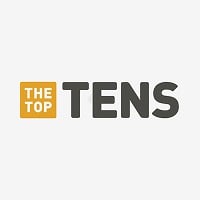 The Thundermans is an American tween sitcom created by Jed Springarn. The show first aired in 2013. This show is about a family of superheroes who have adjusted to living a normal suburban life. On July 27, 2017, Nickelodeon released a statement to J-14, stating that the series has wrapped production ...read more.
Rip off of Lab Rats & The Incredibles, worst show on Nick of 2013.
This is my favourite show@@
20
The Haunted Hathaways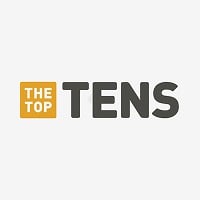 The Haunted Hathaways is a Nickelodeon sitcom television series that began airing on July 13, 2013 and ended on March 5, 2015. It tells the story of a single mother and her two daughters who move into a home occupied by three ghosts, a single father and his two sons.
21
Fred: The Show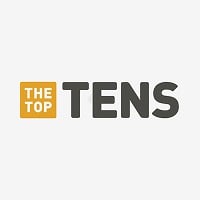 Fred: The Show is an American television series, created by Lucas Cruikshank that originally aired on Nickelodeon, in the United States from January 16 to August 3, 2012. It was cancelled after the first season due to low scores.
Fred's voice is so annoying, he is one of the worst actors ever.
22
Sam & Cat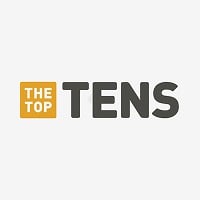 Sam & Cat is an American teen sitcom that originally aired from June 8, 2013, to July 17, 2014, on Nickelodeon. It is a crossover spin-off/sequel of both iCarly and Victorious.
Sam & Cat just babysit kids irresponsibly, it's not funny, the plot is empty and there are laugh tracks messing up the show, it's a good thing that it got cancelled, but Nick should not have put this show on air and needs to stop rerunning it.
I like watching Sam & Cat. - playstationfan66
23
AwesomenessTV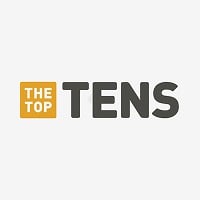 AwesomenessTV is an American sketch-comedy reality series based on the YouTube channel of the same name and is created by Brian Robbins. Both seasons contain 20 episodes.
This show is an example of Nick importing unwanted YouTube videos to it's channel, the main difference from YouTube is that it has a canned laugh track, which makes it even more annoying, it should've been named AnnoyingnessTV.
24
How to Rock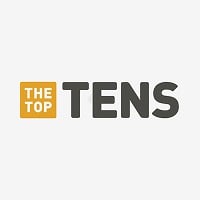 How to Rock is a critically panned American teen sitcom that ran on Nickelodeon from February 4 to December 8, 2012. It stars Cymphonique Miller as Kacey Simon. The series is based on the 2011 book, How to Rock Braces and Glasses by Meg Haston published by Little, Brown Books For Young Readers and Alloy ...read more.
25
Rabbids Invasion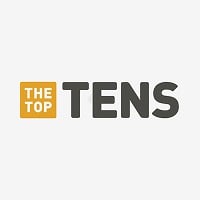 Rabbids Invasion (French: Les Lapins Crétins : Invasion) is a French/American animated television series which premiered on August 3, 2013, on Nickelodeon. The series began airing on Nicktoons during its second season in late 2015. On June 23, 2017, the series finale ended during its third season. ...read more.
All this is about is rabbids speaking gibberish and messing up the environment, the only thing funny about this show is the reaction of people when disturbed by those rabbids.
26
Wendell & Vinnie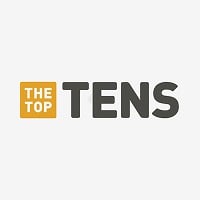 Wendell & Vinnie is an American sitcom television mini-series that premiered on Nickelodeon on February 16, 2013 and ran until September 22, 2013. The series stars Jerry Trainor and Buddy Handleson. The first official promo for the show was released on December 21, 2012.
This show is inappropriate for Nick, it's a good thing it got cancelled after the first season.
27
Robot and Monster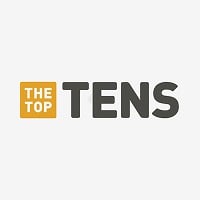 This show is stupid and got really stupid at the last episode when they used profanity.
28
Henry Danger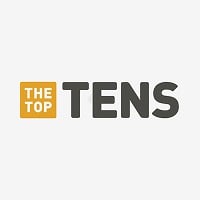 Henry Danger is an American superhero sitcom television series airing on Nickelodeon. The series was created by Dan Schneider and Dana Olsen. The series revolves around a 13-year-old boy who becomes the sidekick of a local superhero. On March 2, 2017, Nickelodeon announced that a new animated series, ...read more.
Hey this show was created from Dan, like the person who made, Drake & Josh, ICarly, and I've Zoey 101 was good, and this show is a WHOLE lot better than like Haunted Hataways, Thunder mans, and Victorious. For me this is actually quite enjoyable.
Something tells me Dan Schneider Hates This Show Too.
Henry Danger - another rip-off of Danger Girl. - playstationfan66
Nasty show about crime fighting, isn't Nick done with that crap? A rip off of The Incredibles, The Troop, Lab Rats and The Thundermans.
29
Zoboomafoo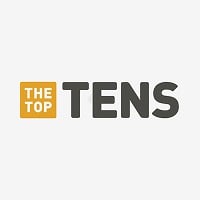 Zoboomafoo is an American/Canadian zoological children's television series that originally aired from January 25, 1998 to November 21, 2001. It is still currently shown in syndication and was regularly shown on Sprout until 2011. A total of 65 episodes were aired.
30 Ridiculousness
31
Blaze and the Monster Machines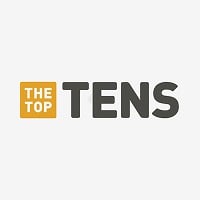 Blaze and the Monster Machines is a CGI interactive educational animated television series with a focus on teaching about Science, technology, engineering, and mathematics.
Another ripoff show, this time of Thomas & Friends and Dora the Explorer, it needs to get cancelled sometime this year or next year.
32
The Ren & Stimpy Show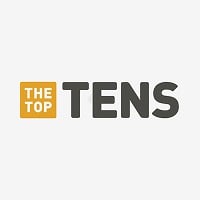 The Ren & Stimpy Show, often simply referred to as Ren & Stimpy, is an American animated television series created by John Kricfalusi for Nickelodeon.
Several video games featuring the iconic comedy duo (for Super Nintendo, Nintendo and Sega Genesis) are out of print. - playstationfan66
33
The Brothers Grunt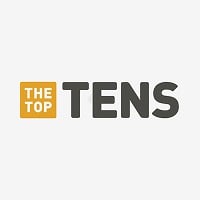 The Brothers Grunt is a Canadian animated comedy television series by Ed, Edd n Eddy creator Danny Antonucci that originally aired from August 15, 1994 to April 9, 1995 on MTV.
This should be higher.
34
Mr. Meaty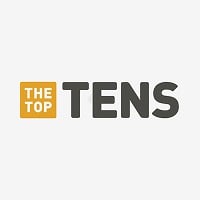 Mr. Meaty is a Canadian-American television series created by Jamie Shannon and Jason Hopley. The show centers on two lazy teenage boys named Josh Redgrove and Parker Dinkleman, who work at a fast food restaurant.
35 Ke$ha: My Crazy Beautiful Life
36
Ren & Stimpy "Adult Party Cartoon"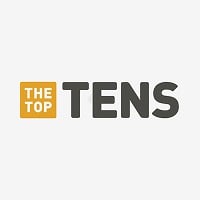 37
Boohbah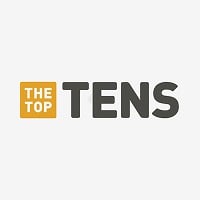 Boohbah is a British children's television programme created by Anne Wood. It premiered on 14 April 2003 on ITV in the United Kingdom, followed by its Nick Jr.
38
Tak and the Power of Juju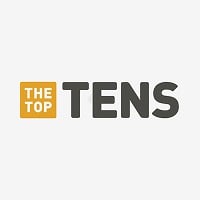 39
Back at the Barnyard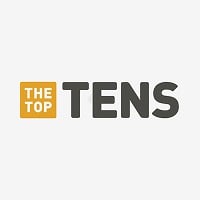 Back at the Barnyard is a Nickelodeon computer-animated television series that is a spin-off from the 2006 film, Barnyard.
40
Teen Wolf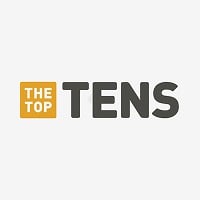 Teen Wolf is an American supernatural teen drama television series developed by Jeff Davis for MTV. It is loosely based on the 1985 film of the same name, and stars Tyler Posey as a teenager named Scott McCall, who is bitten by a werewolf and must cope with how it affects his life and the lives of those ...read more.
41
Game Shakers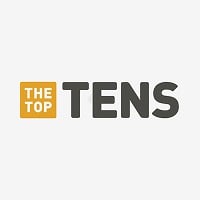 Game Shakers is an American television sitcom created by Dan Schneider that premiered on Nickelodeon on September 12, 2015. The series revolves around two seventh graders named Babe and Kenzie who start the multi-million-dollar title gaming company and who take on rap superstar Double G as their business ...read more.
42
Bella and the Bulldogs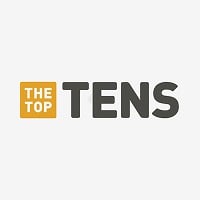 Bella and the Bulldogs is an American teen sitcom created by Jonathan Butler and Gabriel Garza that premiered on Nickelodeon on January 17, 2015, and ended on June 25, 2016. The series stars Brec Bassinger as Bella Dawson, a Middle School cheerleader who becomes quarterback for her football team. The ...read more.
43
Every Witch Way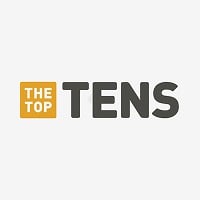 Every Witch Way is an American telenovela-formatted teen sitcom that originally aired on Nickelodeon from January 1, 2014, to July 30, 2015. It is the American version of the Nickelodeon Latin American show Grachi.
44
Kuu Kuu Harajuku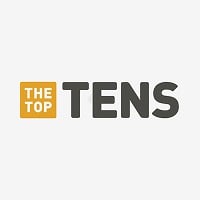 45 ZOOM
46
Fetch! with Ruff Ruffman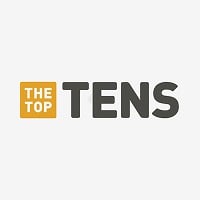 Fetch! with Ruff Ruffman, sometimes shortened as Fetch!, is an American animated television series that was on PBS Kids.
47 Let's Go Luna!
48 Jay Jay The Jet Plane
49 The Hills: New Beginnings
50
The Backyardigans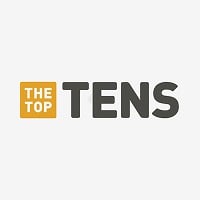 The Backyardigans is a Canadian–American CGI-animated musical TV series created by Janice Burgess, It is a co-production of animation studio Nelvana and Nickelodeon Animation Studios.
BAdd New Item