Top Ten Worst TV Channels
aman28
The Contenders: Page 4
61
Club Jenna
I don't know what it is
Never heard of it
62
TVOKids
I hate it because it has the one of the most hated shows ever!
What is that hated show called
63 Skin TV
65
TV9 Malaysia
TV9 Malaysia was killing all idents in TV9 Malaysia with crazy and stupidly greens grasses lazy roads and much more!
TV9 Malaysia is killing all idents! But somethines a annoying rock theme totaly ruin all idents in TV9 Malaysia!
66
Bananana (Malaysia)
Stupid "Bananana" mascot! How dare you! You kill "TV3 Kids" because "Bananana" is stupid mascot! "Bananana" mascot is a ugliest mascot in the world!
67
Disney Channel
Bad channel
68 EWTN
69
TVP Polonia
This is really nightmare. There are only boring shows and the same movies all over again in the primetime. People also are forced to pay for that, because it's not private television, but still there are a lot of commercials and very biased news.
70
USA
I think it sucks! Is it the usa channel or the law and order channel?
I only like law and order
I don't know u gotta love the logo
It sucks with a how called law and order
71 TVO
72 HSN
73
The Hub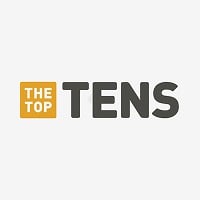 A bunch of people are brainwashed with this channel because of... You know what?
What's with the visitor's comment getting dislikes? You people have no common sense.
To be honest, not really a bad kids network. It was actually very good. It's a shame it dissolved, though.
They air My little PHONY all the time. - alazeemrasaq2005
V 3 Comments
74
Atheist TV
I don't have this channel in my T.V. probably because I'm from latin America, but, just the name makes me think Do people these days even respect religions? I'm not sure if I belive or not in god, but while I'm making a desicion, I respect other people religions...
This is a thing, sure like I respect atheism, I'm actually half-atheist, but do we really need a channel for it. - Anonymousxcxc
I'm athirst but this is stupid. I bet there's no Muslim T.V. or Jew T.V..
75
Fox
Yes they did create Futurama and Arrested Development but they also canceled them before their prime.
Now Futurama is back on Comedy Central and Arrested Development is coming back on Netflix because they were such good shows. Fox also canceled Firefly, and They canceled Family Guy TWICE!

Honorable Cancel: Married... With Children
I hate this channel because it now runs on Adult Swim. I hate that Adult Swim airs these shows and take up most of the time. There is now only 1 and a half hours of real AS! - Fireboy
They should return cops the old version.
I like to watch family guy on Sunday's because there is a new episode to watch
V 2 Comments
76
Boomerang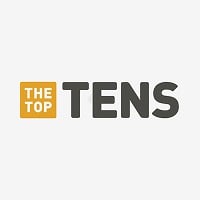 Boomerang is an American digital and satellite television channel owned and distributed by Time Warner through Turner Broadcasting.
Boomerang was such a good channel until January 10, It had awesome shows and bumpers, the bumpers with toys and the awesome shows including Scooby Doo, The Flinstones, etc, Now they're fading away and they even replaced the Boomerang logo with some crappy box that looks like the Cartoon Network logo, and they even got rid of the toy bumpers, all of them, This channel is now a waste of money and crap, it needs to go much higher. - nelsonerico6
Boomerang lost it's logo and now it's starting to lose it's good shows and starting to go downhill. - nelsonerico6
They got rid of the Boomerang logo and replaced it with a Cartoon Network style logo.
I remember old Boomerang, but it went downhill in 2015. They replaced the toy bumpers with boxy bouncy bumpers! Now it just sucks! - HondaCivic
V 14 Comments
77
The CW
Mike & Molly and 2 Broke Girls are the only good thing s left. Bring back Reba! - JohnFedorchak
WNCT in ENC can even get playing commercials right. their network commercials suck. And for 3 weeks the news had a high pitched sound "feedback" @ about 20000 hz making it very un watchable.
All I watch on this channel is South Park on this channel is because I can't watch anything that's T.V. -MA and the cw version says T.V. -14
78
Comedy Central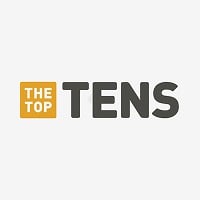 The only show that's good is South Park and futurama all the others sucks
Um hello, The Daily Show with Trevor Noah, that's still super funny. - Anonymousxcxc
I only watch this channel only because their is a new South Park episode or maybe watch a little bit of Futurama. The rest sucks - YoshiApple
There are lots of funny stuff on comedy central, but tosh.0 has some pretty disturbing stuff
Why is this not higher on the list? - Target
V 6 Comments
79
ITV2
Best digital channel of the year? Why? Because of the oh so original idea of a crappy reality show about people from Essex. Some have quit the show because they want to do something productive. I've heard one of them has a hair salon. Anyway why is BBC on here?
The only good show they have is you've been framed. Apart from that the other shows are trash. If that wasn't bad enough they replaced the sitcom mom with boring and sleepy movies on Tuesdays. Another thing bad about the channel was that they show the NEW Family guy episodes!
A channel made by idiots, for idiots, and anyone who lives in Essex.
I hate their branding. Anyone who watches this, turn over if I come in.
V 1 Comment
80
TruTV
TruTV used to be okay, using fail videos and making them onto a countdown like world's dumbest and most shocking. Then they got some stupid shows. And when I wanted to watch an episode of world's dumbest, there was this thing with a puppy, with googly eyes on his ass and I'm thinking, "What the hell! "
The only show worth watching here is impractical jokers. Hardcore pawn was pretty funny, then it got more stupid and downhill. All the other shows that air here pretty much just flat out suck. - matty925
Adam Ruins Everything is a good show, sure some of the episodes get slightly weird, but while it's comedic it's also educational. Love it! Everything else sucks. - Anonymousxcxc
Impractical Jokers and Almost Genius only thing worth watching on here - JohnFedorchak
V 2 Comments
PSearch List
Recommended Lists
Related Lists

Best YouTube Gaming Channels
Top Ten Tamil Channels
Best Television Channels
Top 10 Funniest YouTube Channels
List Stats
4,000 votes
150 listings
9 years, 52 days old

Top Remixes (24)

1. CNN
2. History Channel
3. TLC
Dyshpo

1. Nickelodeon
2. Nick Jr.
3. Nicktoons
2i3ioieioeoiijq

1. Disney Junior
2. PBS Kids
3. Sprout
Bri-Loves_PSY_66
View All 24
Posts
Error Reporting
See a factual error in these listings? Report it
here
.