Top 10 Worst T.V. Shows of All Time
The Top Ten
1
Jersey Shore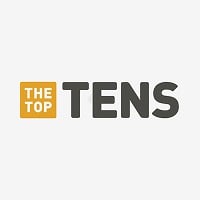 Jersey Shore is an American reality television series which ran on MTV from December 3, 2009 to December 20, 2012 in the United States.
Jersey Shore is the whole reason I do not watch MTV anymore. Eff that, it's the reason I do not watch T.V. anymore. WHAT HAS THIS WORLD COME TO!? SERIOUSLY a bunch of douche bags who live in New Jersey that get their own show. God awful, do not watch, if your girlfriend likes it, break up with her. If your friends like it, find new friends.
HORRIBLE HORRIBLE HORRIBLE! All that they are, are nasty, foul people! This is not television, it is a bunch of skanky people spreading their diseases around to the unsuspecting public! It should be cancelled... NOW!
People like this should not be able to live. The worst thing is that so many people actually like this show. I can't stand any of the characters.
There are three commandments when in New Jersey.
1) Bruce Springsteen is God
2) Wawa is heaven
3) Jersey Shore is a spawn of Satan
105 Comments
2
Sanjay and Craig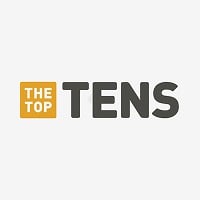 Sanjay and Craig is an American animated comedy television series that aired on Nickelodeon from May 25, 2013, to July 29, 2016, for three seasons and 60 episodes. The series is about a 12-year-old boy named Sanjay Patel who owns a talking pet snake named Craig.
Wow. Just... Wow. This is the worst show I've ever seen for quite a few reasons:
1. It's so-called "comedy" is 100% fart jokes.
2. HORRIBLE animation.
3. They barf, poop, and show their butts. It makes me want to barf!
4. An extremely offensive wannabe rip-off of Regular Show!

Seriously, this show sucks so much. I noticed that Nickelodeon had been making horrible shows by about 2008(examples:Sam and Cat, Thundermans, Fanboy and Chum Chum), but Sanjay and Craig was where I drew the line. and then they went on to create Breadwinners, which was like the Uncle Grandpa of Nick, but it was still better than Sanjay and Craig. In fact, I would rather watch Barney, Dora, or Caillou than this. And if you knew me, you'd know that's REALLY saying something. So you guys keep on putting horrible shows like this. and don't put awesome shows like Adventure Time with Finn and Jake or SpongeBob. what I'm trying to say is this: Sanjay and Craig shouldn't be 20. IT SHOULD BE NUMBER 1!
At least DORA doesn't have any disgusting, gross humor in her show. Her show annoys me, but at least she's teaching children Spanish and how to get along.
Sanjay and Craig... Oh crap, do I have to explain? This is the most foulest, disgusting, horrible, disturbing, frightening show I have ever laid my eyes on. They have no lessons for kids, and all they pretty much show is their butts and other awful parts. Remember when Sanjay licked this dude's (I forgot his name) belly button lint?
At first, he totally freaked out, and I wanted him to be poisoned and be gone for good so the show would cancel. But, noo! He licked it again, and said it was DELICIOUS. DELICIOUS, guys. Plus, touching someone else's belly button lint is sort of sexual to me, which is inappropriate for children.
Anyway, I'm surprised this gross show hasn't been cancelled already.
Okay, this is number 2 in worst T.V. shows but 5 on worst cartoons?
Looks like a Beavis and Butt Head rip off. - GehennaTheSecond
144 Comments
3
Barney & Friends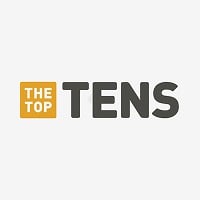 Barney & Friends is an American children's television series aimed at children from ages 1 to 8, created by Sheryl Leach and produced by HIT Entertainment. It premiered on PBS on April 6, 1992. The series features the title character Barney, a purple anthropomorphic tyrannosaurus rex who conveys educational ...read more.
Its time we try to drive Barney & his little friends to extinction once and for all!

I just don't understand way this show is still on the air since it is one of the worst shows for kids. These kids are better off watching Dinosaur Train than watching this purple pedophile.
I HATE YOU, YOU HATE ME WERE A ' FAMILY, WITH A GREAT BIG PUNCH IN THE NUTS FROM YOU TO ME WHY don't YOU HATE ME THREE! That's how I can describe Barney. My 4 year old sister hates it and when ever the stupid show is on, she would scream, 'CHANGE THE CHANNEL'! '. There is absolutely no point to it and the wholl time they tell stupid stories. Barney is boring and wheneve it is on, I feel like blwing up the dang T.V.
So, the lesson of Barney today kids is, TO BLOW HIM UP INTO ASHES.I JUST HOPE MY SISTER'S BARNEY PLUSH WONT COME TO LIFE CAUSE he's GOING TO TEACH HER TO ACT DUMB.This show also scars me. Don't stare into Barneys eyes too much because you will have nightmears. So on Halloween night, if someone dresses up as barney and are a your front dour, try not to look at the barney costume, barney looks so dumb! So uneducational. Hate! Hate! Hate! This show is something to exaggerate about. My sister isn't learning anything when she is watching it. That's why she quit watchin it. I ...more
I HATE YOU YOU HATE ME! WE'RE NOT A HAPPY FAMILY! WITH A SMACK IN THE BALLS! AND A PUNCH FROM ME TO YOU! WON'T YOU SAY YOU HATE ME TOO! Oh my god! This is like the number 2 worst show in the universe and galaxy I don't care if I liked it as a little girl! I can't believe my mom still likes that big, fat, stupid purple dinosaur!
Ok, seriously? This shouldn't have become a series. I think this show should be at the very top ( or number 1 ) of the worst show list. Worst show ever
165 Comments
4
Keeping Up with the Kardashians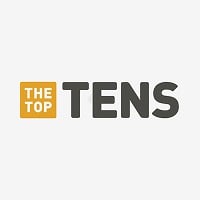 My older sister loves this show. I think there's something wrong with her. It's terrible and obviously scripted and not entertaining. After 20 seconds I wanted to rip my hair out. Boo. Boo!
I agreed with you, there is something really wrong with your sister, I feel bad for you. - CatLeena14
I can't stand this show I vote for it to be the worse show over and over and over. Someone please cancel this we've had enough of hearing about these nobodies. We don't care we don't care and again we don't care about this family stop forcing them on us. They made their show off of one of them making a porn. Its pathetic. And if you notice no other celebrities will be seen with Kim because well she is just no talent attention seeking leech. She learned it from her mom. God make this show go away.
Wow, a rich brat named Kim Chum-dashian is making a lot of money for botox and heavy gallons of makeup! Can't this show get cancelled soon so that the celebrities I like can have their own shows, please! Thank you, Giuliana Rancic!
Nonsensical drama that makes no sense to a logical person - Mocchiko
112 Comments
5
Dora the Explorer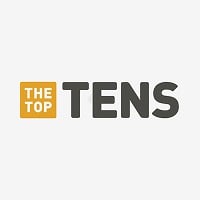 Dora the Explorer (2000 - 2019) is an American preschool educational animated TV series created by Chris Gifford, Valerie Walsh, and Eric Weiner in which Dora goes on adventures with her friend, a monkey named Boots.
I'm the map. I'm the map. I'm the, SHUT UP YOU STUPID CRAP FACE. This show should be number 1. I watched 5 top ten worst shows on YouTube and Dora was number 1 for all of them. Dora is a five year old girl teaching my 3 year old sister that you can just talk to a dang bird and help it find it's mommy and Dora doesn't ask for permission. Does her mom care about her safety? I doubt it cause Dora's a jerk. So when she comes across some stranger, she just talks to
The stranger. Wait a second, are there drugs in this show? Dora just can't think like her cousin, Diego. This show across
From all the other shows in the world, this one annoys me the most. But why you ask, why is this so annoying to you, the map and backpack keep repeating the same dang thing over and over and over again. The backpack and map still smile when Dora's in trouble. Are they evil. Not just that but swiper keeps getting in Dora's way. All what Dora says is swiper no swiping uhh Dora that does no good. Telling ...more
Instead of 24, this should be 1. Here is my top 10 best shows

1. SpongeBob
2. The simpsons
3. Family guy
4. Adventure time
5. Regular show
6. Phineas and ferb
7. Dragon tales
8. Oobi
9. Super Mario bros.
10. Avatar
You like 3 of my favorite shows (AT, Regular Show and Family Guy.) you're awesome! - AlphaQ
This show sucks because Dora and Boots are just a boring piece of crap that every time they ask you a question you had to wait for 5 seconds and then suddenly Dora and Boots are just stupid characters.
How is this bad? Dora teaches kids a little Spanish every day and you people say it's bad? This show isn't even for people over 4! - Ummmmmm
131 Comments
6
Breadwinners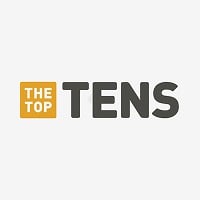 Breadwinners is a 2014 animated comedy television series produced by Nickelodeon. It is about the adventures of SwaySway and Buhdeuce, two ducks who drive in a rocket van delivering bread to their customers.
Have you seen the new show, the show about the most retarted grossest, dumbest green ducks of all time? This show is super dumb. I bet the creator made shows for "Adult Swim", the ducks twerk, fart, and throw up all the time for peeps sake! Ugh. All they do is deliver bread. And it shows too much butts and inappropriate things on the show! This is Nickelodeon for shows like SpongeBob, fairly odd parents, and other awesome shows. My sister blocked bread winners off her T.V. because her son threw up when watching an episode of this so called childrens show.
Even adult swim has higher quality shows than this (to be honest I miss toonami) - 8chAnonymous
If I had 1 dollar for every joke I thought was at least somewhat funny, I'd have 1 dollar. There was a joke in there that I actually kind of liked. But everything else is terrible. This show has terrible animation, 0 dimensional characters, awful plots and terrible jokes. The absolutely worst show I've ever seen.
Just when I thought I wasn't going to find this awful show, I finally found it! Good God, why is this as low as #184? Almost ALL the terrible new Nick shows aren't high enough on here. I believe Big Time Rush, Fanboy and Chum Chum, and Sanjay and Craig were the only ones to make the Top 20. And only the first two made the Top 10. Sanjay and Craig was #19 when it should be #2!
This show is the main reason why I don't watch nick. Highly avoid this show and channel at all costs
70 Comments
7
Fanboy and Chum Chum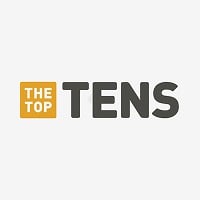 Fanboy & Chum Chum is an American 3D CGI animated television series created by Eric Robles for Nickelodeon. It is based on Fanboy, an animated short created by Robles for Nicktoons and Frederator Studios, which was broadcast August 14, 2009 to July 12, 2014 on Random! Cartoons. The series was first ...read more.
I don't like this show. There is bathroom humor in nearly every episode. They are bad role models for kids. I think they do majurnia and achool. I think they get drunk in a couple episodes. I watch teen nick stuff instead.
You're probably drinking that now because of the way you spell marijuana and alcohol. - TeamRocket747
Creepy! Should NOT have been on T.V. in the first place! Want your brain to bleed? Then watch it! MOST OF THE JOKES ARE RELATED TO POTTY HUMOR!
This show look so stupid, I mean look at it! - CatLeena14
The theme song is a satanic death chant
60 Comments
8
Here Comes Honey Boo Boo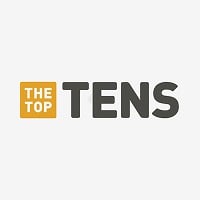 Here Comes Honey Boo Boo is an American reality television series that aired on TLC featuring the family of child beauty pageant contestant Alana "Honey Boo Boo" Thompson.
This show literally makes me feel sick. Anytime there is even a commercial for it, I feel my stomach drop. I have seen two episodes, both of which I had to stop watching after about 5 minutes before I felt ill. I don't know what it is about this particular show, but when I think about how much publicity this family is getting for acting insane... I-I'm getting that feeling again.
People tell stories about "rednecks" or people who think backwards, but I would just assume that they are exaggerating a story to make it more interesting. Like anyone would act this deranged. I am shocked that there are people out there who actually... act... this insane! This show makes me afraid. I am terrified that there are actual families in the world like this.
For the love of God, stop them! Stop them before they procreate!
I am amazed that this show is not in the top ten. It is completely awful to enjoy this utter garbage. South Park nailed it in the episode about this Stupid show by saying that the bar has been lowered for entertainment. That alone should put South Park down here and this crap up there in the top ten.
Honey boo boo is an obese, bratty, annoying 7 year old girl who walks around eating and drinking her "go go juice" with her red neck family. Her mom is a terrible role model and really? Honey boo boo? Can't ya just keep her name to Alana, her REAL name? KEEP YOUR ANNOYING REDNECK FAMILY OFF OF MY T.V. SCREEN!
Honey boo boo's mom has a boyfriend but you don't.
Let that sink in for a second. - Mocchiko
70 Comments
9
Hannah Montana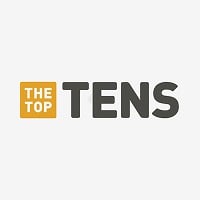 Hannah Montana, also known as Hannah Montana Forever for the fourth and final season, is an American musical comedy series created by Michael Poryes, Rich Correll, and Barry O'Brien which focused on Miley Stewart, a teenager living a double life as an average schoolgirl by day and a famous recording ...read more.
who listens to hannan montana anyway
How could people like this show it is so boring and crap! - dbzisthebest
I liked it when I was little, in still do, but I can't stand Miley Cyrus. - CatLeena14
No talent, either in acting or in music, is included in this show.
But, Hoedown Throwdown is catchy... It's way better than Old Town Road.
78 Comments
10
Toddlers and Tiaras
I can't remember the last time I saw something as horrible and as this show. Come on, they dress like 4 - year - old girl like 20 - year - old women dress. Don't you find it a little bit creepy? It's definitely more creepy than Hannah Montana, who is in number 1 of this list.
Toddlers and Tiaras = Child abuse in a one hour program.
All this show does is teach kids how not to act. The parents force them to be in pageants and they act like complete deuchebags.
God these parents need to stop acting like kids themselves and there kids I feel bad and hate them at the same time these parents treat them like 20 years olds and treat em like barbie dolls - Toptenanimallovers
52 Comments
The Newcomers
? Watchmen (2019)
?
Batwoman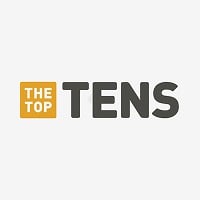 This show is nothing but cringe and awful writing - Dvafan2
The Contenders
11
Big Time Rush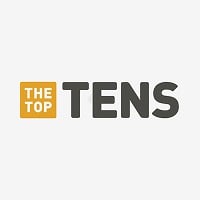 Big Time Rush is an American television series that originally aired on Nickelodeon from November 28, 2009 until July 25, 2013. It was created by Scott Fellows (also the creator of Ned's Declassified School Survival Guide and Johnny Test and the head writer of The Fairly OddParents)
I really hate this show so much, people are all just like, ! It's Big Time Rush! I just want to punch them in the face with a hammer. No offense to the people that like this show, but I dispise it! My little cousin just loves this show more than Justin Beiber, which loves more than anything! It is so annoying! What could be worse than watching a fake sitcom on a wannabe boy band? Umm, nothing! Maybe a few things but, seriously, on the top of my list of things I hate. Seriously, I defanatly would vote this to be number one on this list, it's worse than Hannah Montana.
I enjoy this show and the soundtrack! Do you have a bad taste of music? Well, I was disappointed that it ended! - HondaCivic
When five justin Bieber like retards can't get enough of woman loving them - SkyRimLegend21
A great example of trying too hard. - InsertNameHere
It's not as bad as the others, Plus there's no annoying laugh track. - nelsonerico
I HATE this show they try to hard & they are all dumb they should get some lessens from some real boy bans like
It's a good show when you compare it to the others, but not as good as Ned's Declassified or the 90's classics. - nelsonerico
26 Comments
12
16 and Pregnant
Seriously, who wants to watch teenage girls ruin their lives by having kids?
I hate this incredibly horrid, abomination of a show.
That show should it even been made in the first place, I mean who would want to watch a show about a 16 year old girl being pregnant? - CatLeena14
It's so sad why would anyone want to watch this! What is wrong with this world?!
30 Comments
13
Teen Titans Go!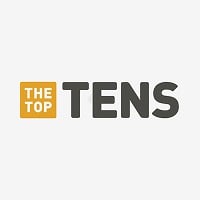 'Teen Titans Go!' is an American animated television series produced by Cartoon Network. The show follows a superhero group called the Teen Titans, and shows what happens when they go home and have silly adventures. This show is Cartoon Network's revival of the popular 2003-2006 American animated television ...read more.
Man, I miss the cool Teen Titans. This show has no plot. Everything is random and stupid. They took down Teen Titans and created a show that has no point whatsoever.
Dear god, I hate this show. Now granted, I should not have expected much with how Cartoon Network has been doing recently, but I had some faith in them. I was a HUGE fan of the original, and the channel that the old reruns of Cartoon Network (boomerang) was changed so you could only watch it if you had a higher price package. Anyways, I had some hope it could be good. When the first trailer came out, I was unsure, as I wasn't a huge fan of the animation style, which is very cheap, by the way, however, I thought maybe the producers were rushed on creating the trailer but wanted to stay true to their word and release on the date they had reported. Unfortanatly, that was not the case, and the show is a POS.
When you think about it, this series is much worse than Uncle Grandpa. Uncle Grandpa might have corny humor, but it's original. Teen Titans Go is the exact opposite of original. No original dialogue, no original story arcs, no original humor especially. They started out fine in their first season, just episodes of the Titans doing crazy things while not fighting crime. And then, it got worse and worse and worse to the point where NOBODY was likable. It's hard to avoid this when Cartoon Network will not stop shoving episodes in your face because they know people hate it. Really? Are you trying to lose viewers?! If you want to keep viewers entertained, give them something that isn't a terrible influence on them! I can actually sit through an episode of Uncle Grandpa without cringing all the way through. 0/5
No plot. If you like shows that do NOTHING but waste time, this is the show for you. It's like the original writers were all fired and replaced by 2nd graders. They pretty much just spat on the original show, and gave it the finger. At first I thought my best friend was overreacting to this show, but I see what she means now! The animation sucks, it has nothing going on, and it gets good shows off Cartoon Network. 1% actually being okay, 5% childish jokes, 94% doing nothing. Don't watch it and please pray it will get off the air because 5 or 6 seasons is more than enough.
69 Comments
14
Caillou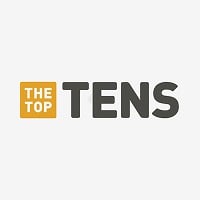 Caillou is a Canadian educational children's television series that was first shown on Télétoon and Teletoon, with its first episode airing on the former channel on September 15, 1997; the show later moved to Treehouse TV, with its final episode being shown on that channel on October 3, 2010. The ...read more.
This show has no plot! The kid won't make up his mind! First he wants to be a firefighter, then he wants to be a police officer! No, he wants to be a super hero! Wait! Now he wants to work at a hospital! No, wait! Hnow he wants to be a scientist!... Oh come on kid! Make up your mind!
It does have a plot. It's about a boy who has a weird family and hangs out with his friends all day, and he gets confused who he wants to be when he grows up. - HondaCivic
This show has a plot, excuse you. There are actually multiple plots in each episode! Every episode teaches life lessons, or rules you need to follow under the roof of your guardian. Now to throw a fit over something you didn't get, don't have, or don't want. Etc. What I'm trying to say is that Caillou has the right intentions for your baby, toddler, kid, child, whatever. - Ummmmmm
Mindless show with a bald, whiny brat as the main character.
I absolutely loved this show when I was little (I have no idea why), but now, I absolutely hate it! Caillou is a whiny spoiled brat and throws a tantrum when he doesn't get his way. Definitely NOT a good role model for children! - PandasNGaga
74 Comments
15
The Problem Solverz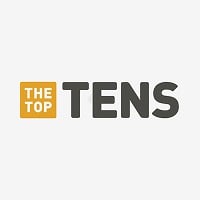 The Problem Solverz is an American animated television series that aired on Cartoon Network. Created by Ben Jones, it follows Alfe, Horace, and Roba, a group of detectives in their troubled town, Farboro.
You will have MORE problems watching this show
This show is gag-inducing
How, and I repeat, HOW is this not in first?! There's barely a plot, is horribly animated, and the characters aren't likeable! Thank god this show was cancelled.
One of the best and worst acid trips I have gone on - SkyRimLegend21
39 Comments
16
Uncle Grandpa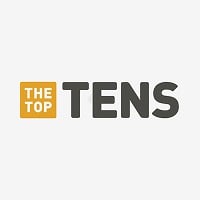 Uncle Grandpa is an American animated television series created by Peter Browngardt for Cartoon Network that premiered on the network on September 2, 2013. The series is based on Browngardt's animated short of the same name from The Cartoonstitute.
Worst show in history. - CatLeena14
This show promotes stupidity. Come on, guys, what is with the shows of today that promote stupid actions, stupid characters, and stupid plots? Even the name is incredibly stupid. Uncle Grandpa? What? The worst part is, it's still running and still making episodes. Please, for the sake of our degrading, falling human race, cancel this idiotic show, along with the Kardashians, Honey Boo Boo, and Jersey Shore.
I'm sorry, but I have to disagree with this. Sure, it's an acid trip of a show, but at least it isn't psychotic. Unlike Teen Titans Go, each episode will have a decent moral to it, and isn't self absorbed or trying too hard to get a joke out. Another thing is that this show does a good job of keeping viewers entertained with its short skits at the end. I actually think it's a really smart idea. Most people think it's mean spirited, but they're not looking past the one-dimensional character that is Uncle Grandpa. And I don't mind any characters not getting enough development. They're there to help kids. The only real complaint I have is Pizza Steve. He's just one of the worst T.V. characters ever. Besides that, 3/5.
I prefer Angry Grandpa
54 Comments
17
My Little Pony: Friendship Is Magic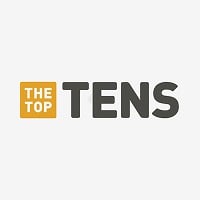 My Little Pony: Friendship Is Magic is a children's animated fantasy television series developed by Lauren Faust, produced by Hasbro Studios and DHX Media Vancouver. Despite the target demographic of young girls, Friendship Is Magic has also gained a large following of older viewers, mainly young and ...read more.
This show sucks. It's made for little girls, yet 20 year old guys watch it. It's ignorant and should be cancelled.
WOW! This show is so retarded, its on the list twice! I can't go anywhere on the damn internet without finding anything pony related! Bronies leave their mark on everything! Account icons, Google images, and YouTube! I just want Bronies to get off the internet. What happened to the good old days? When I roamed around the internet peacefully, without seeing any ponies. Long before this stupid show came out! Ugghhh... I will never enjoy internet ever again. Oh, and I watched the first few episodes. I didn't like it. It was boring. It wasn't funny in any way. Why is this show so overrated? Its like Bronies put the show on a pedestal and worship it! That's right! They worship it! GOD! To know that 20 year old men are watching a little girls show, is just very depressing. And it really makes me not want to live on this planet anymore.
Darn right I agree with you that this show is horrible! This show is so overrated, cheap and nearly stupid! There should be a law not to watch this terrible T.V. show!
It doesn't make people grow up. Instead it makes them feel like they're in Disneyland for the rest of their life not wanting to embrace reality. Whats worse it's a "cure" for those depressed in life and thinking this is the solution. Rather, its just an "easy way out" in life that has no benefits and it's a shame the creators and cast support them because of them. You're nothing more than profit for the company. You must grow up. This is a dreamworld for young girls dreams. Not yours.
172 Comments
18
Shake It Up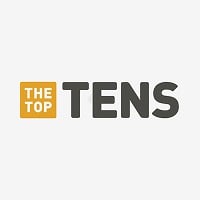 Shake It Up (sometimes stylized as Shake It Up!) is an American sitcom that originally aired on Disney Channel in the United States from November 7, 2010 to November 10, 2013. Created by Chris Thompson and starring Bella Thorne and Zendaya, the show follows the adventures of CeCe Jones (Bella Thorne) ...read more.
This show drives me nuts. I can't stand it anymore. This show is my 2nd least favorite show and Barney is my most least favorite show! This show is too inappropriate because it teaches kids about atheism which is bad not good. I'm going to explain each character below

Cece- she has dyslexia, she is the most inappropriate character on this show, she likes to pass gas in the elevator and laugh about it (rude). She also looks ugly.

Rocky- she hates angles (atheist). She was rude to an old lady for no reason and she tried to make the old lady like her and the old lady told her to "GO AWAY! " She also whines for no reason.

Flynn- he likes to talk when some else is talking (rude). He used to whine a lot in season 1. One time he was whining because someone ripped up his teddy bear (he deserves it for being bad). He is never shown in school ( Cece and Rocky go to school he should be in school too that's why he's so dumb).

Ty- he looks a lot like deuce (are they ...more
75% of the viewers of this show are pedifiles - SkyRimLegend21
My god you my friend just summed up this show its appears to be the same with every show Disney cranks out it be with a bad idea the kids then try to hide then through a boring process end up getting caught then it ends I'm amazed I watched this god awful channel till I was 12. And trust me I am not proud of myself for it
Sorry Disney, I would rather dance to Elizabeth Daily than dancing to this filth. - Gehenna
22 Comments
19
A.N.T Farm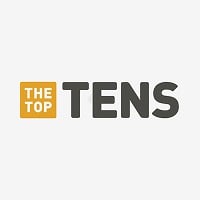 I only laughed once while watching this. Honestly this show is stupid - Hanjax70
This show didn't make me laugh not once, it is stupid and annoying. - CatLeena14
Is this show REALLY that bad? Nah. - tacoperson
Dear Disney Channel,
If you can't make a good T.V. show, show reruns. May I suggest Phil of the future, even Stevens, and boy meets world.
Thanks,
The universe
23 Comments
20
Peppa Pig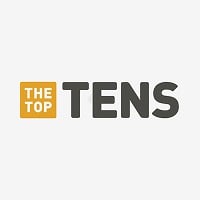 One bacon a day keeps Peppa pig away - Mocchiko
PEOPLE PEPPA PIG IS MADE FOR LITTLE KIDS AND YOU SAY IT'S SUPPOSED TO BE REALISTIC?!?!? JUST SHUT THE FREAK UP! I'm TIRED OF EVERYONE SAYING KID SHOWS AREN'T REALISTIC OR BAD- GUESS WHAT? YOU AREN'T EVEN SUPPOSED TO JUDGE THEM - Ummmmmm
I loathe this series so much! The parents are spineless, George is a huge crybaby, Peppa is a brat, and it tells little kids to fat-shame people! Why is cops on this list anyway?
How to get cancer in 5 minutes. It must be aimed at children with learning difficulties, but they don't even care to admit it
44 Comments
21
Marvin Marvin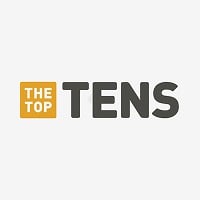 Marvin Marvin is an American science fiction slapstick comedy television series that aired from November 24, 2012 to April 27, 2013. The series stars Lucas Cruikshank as the title character Marvin Marvin, an alien teenage boy adjusting to human life.
Forrgoten dead dusty - SkyRimLegend21
WHY IS THIS ONLY 86?! IT SHOULD #1! And why isn't Breadwinners in the Top 25? And Rabbids Invasion? And The Thundermans? And all the other crappy new Nick shows? Seriously? WHO WROTE THIS LIST? Why are shows like Liv and Maddie and My Little Pony: Friendship is Magic above shows like this and Breadwinners? THIS IS THE WORST T.V. SHOW I HAVE EVER WATCHED! And by FAR the worst Nick show of all time! Oh well, at least Sanjay and Craig made the Top 20, however that should be been the second worst!
Seriously guys, GET THIS HIGHER! - Minecraftcrazy530
I like Fred, but this is just... go to college, Luke.
22
Everybody Loves Raymond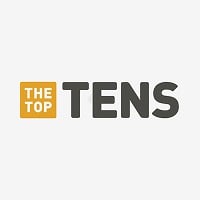 Everybody Loves Raymond is an American sitcom television series created by Philip Rosenthal that aired on CBS from September 13, 1996 to May 16, 2005, with a total of 210 episodes spanning over nine seasons. It was produced by Where's Lunch and Worldwide Pants, in association with HBO Independent Productions. ...read more.
Hey! Why the hell is this on the list? This show was hilarious. The things they say and what ray said is pure gold. This should definitely not be on the list. Better than some other comedy shows
Easily one of the very worst sitcoms of all time!
This show is not bad, it is the best show ever! who ever put this show on the list, need to wear glasses. - CatLeena14
Should be called everybody hates Raymond
31 Comments
23
Fred: The Show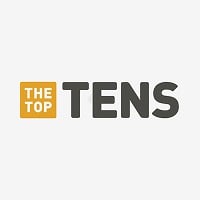 Fred: The Show is an American television series, created by Lucas Cruikshank that originally aired on Nickelodeon, in the United States from January 16 to August 3, 2012. It was cancelled after the first season due to low scores.
Why the freak is this below Everybody Loves Raymond? The latter should be taken off this list. Factually, Fred the Show should be number 1
This show is so annoying.
Boo I hate fred
I mean that orange was at least comical - SkyRimLegend21
18 Comments
24
Ren & Stimpy "Adult Party Cartoon"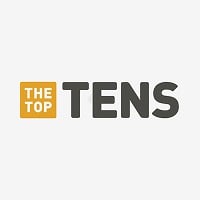 This show is absolutely horrible. Especially the episode Ren Seeks Help. It's just cruel, disgusting, and just, well, HORRIBLE! - CrypticMemory
How is Everybody Loves Raymond worse than this? And also Barney & Friends, Dora the Explorer, Hannah Montana, Big Time Rush, Caillou, My Little Pony: Friendship is Magic, A.N.T. Farm, Shake It Up, and Peppa Pig? Some of those shows may be bad, but not THS bad! Even Sanjay and Craig is better than this, and it's the worst show in the Top 10!
Its not real - SkyRimLegend21
GO AWAY - SkyRimLegend21
4 Comments
25
The Nutshack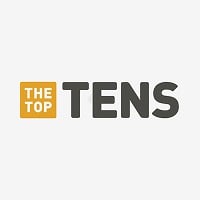 The Nutshack is an American adult animated TV series created by Ramon Lopez, and co-created by Jesse Hernandez.
Is this a real show? - GehennaTheSecond
Yeah nutshack - SkyRimLegend21
Make this to #1
Make Brickleberry to #2 and make Mr. Piclles to #3
This is the worst show ever, no doubt, this is even worse than Sanjay and Craig, Fanboy and Chum Chum or Breadwinners, at least those shows have tolerable animation but this is the definition of a bad show, just trying to be hip and relevant with it's random adult humor, the theme song keeps repeating the words 'It's The Nutshack' again and again and the animation is just atrocious.
8 Comments
26
Mickey Mouse Clubhouse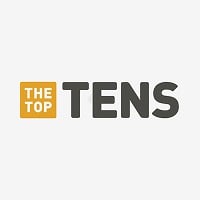 Mickey Mouse Clubhouse is an American computer-animated interactive children's television series which aired from May 5, 2006, to November 6, 2016. The series, Disney Television Animation's first computer animated series, is aimed at preschoolers.
I thought Mickey mouse was an intelligent guy. But this show is a disgrace to Disney! Even a four year old would know all this! It's so colorful and babyish, It sets my eyes on fire. OH, GOD! THE SHOW IS ON RIGHT NOW! NNOO! FIRE! SOMEONE GET ME A FIRE EXTINGUISHER! Because MY EYES ARE ON FIRE!
Mickey Mouse You Used To Be So Cool And Now You're Just No Better Than A Stupid Dora The Explorer Clone.
Micky mouse Club house is babyish I like victorious icarly Life with boys And Some other cool stuff
Mickey Mouse isn't all that bad why is he even on here?
17 Comments
27
Big Brother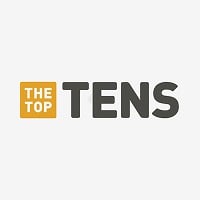 Big Brother is a reality game show franchise created by John de Mol, originally broadcast in the Netherlands and subsequently syndicated internationally.
This show is stupid - CatLeena14
Spastic Material.
Total Drama did it better than this filth. - GehennaTheSecond
Yeah it is rubbish it is not appropriate for kids I would rather them watch the Wrecking Ball video clip than watch this
19 Comments
28
The High Fructose Adventures of Annoying Orange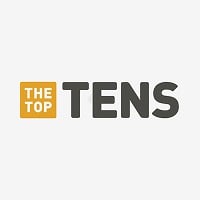 The High Fructose Adventures of Annoying Orange is an American live-action/animated TV series based on the characters from the popular web series The Annoying Orange, created by Dane Boedigheimer and Spencer Grove, which is made for the television by Boedigheimer himself with Tom Sheppard for Cartoon ...read more.
This show is super Annoying! - CatLeena14
2012: Haha! this is the funniest show ever!
2019: I can't believe I liked this show back then. - CatLeena14
I remember watching it when it came out in 2009. "HAHA this is funny." I thought. 2015: oh god what has this become. - SammySpore
Why is this a T.V. show
21 Comments
29
The Haunted Hathaways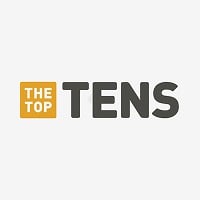 The Haunted Hathaways is a Nickelodeon sitcom television series that began airing on July 13, 2013 and ended on March 5, 2015. It tells the story of a single mother and her two daughters who move into a home occupied by three ghosts, a single father and his two sons.
So predictable, unoriginal, and just bad. Who lives in a haunted house with those derps of ghosts
This show is dumb, and plus, nobody can act.
Another one of those rubbish new shows
ARE YOU OUT OF YOUR MIND!? This show was absolutely hilarious! I was in tears laughing, TAKE IT OFF THE LIST NOW! - dsr32011
9 Comments
30
Duck Dynasty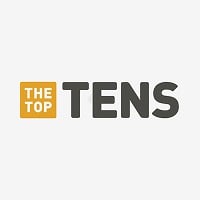 Duck Dynasty was an American reality television series on A&E that portrayed the lives of the Robertson family, who became successful from their family-operated business, Duck Commander.
Who makes a show about red necks? - SkyRimLegend21
There not homophobic they just disagree with what they do there's a difference and at least they teach cristian values
The definition of homophobia is a fear of homosexuals. The Duck Dynasty people are not homophobic they just disagree with the homosexual lifestyle. - RiverClanRocks
A bunch of unfunny rednecks who think it's hilarious to abuse the religion of Christianity and teach your children how to only love straight white people. These fake "Christians are helping to ruin Christianity,and are scamming you out of your money by churning out cheap ass merchandise that doesn't even last for one second.They need to have their show cancelled,and they need to make a public apology to the world.
21 Comments
31
Adventure Time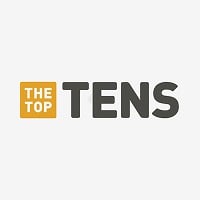 Adventure Time is an American animated television series created by Pendleton Ward for Cartoon Network. The series follows the adventures of a boy named Finn (voiced by Jeremy Shada) and his best friend and adoptive brother Jake (voiced by John DiMaggio)—a dog with the magical power to change shape ...read more.
Adventure Time is amazing! It's fun, the characters are great (especially Finn and Marceline! :)) The plots are wacky and original! Why do so many people dislike this, Adventure Time is my favourite show
Infinitely better than Steven Universe.
Rebecca Sugar ruined this show, even though it is still good. - LittleAwesomeApple
Poop smells better than mis-adventure time(expecially than its miniseries mi-stakes
This show is on here because it isn't as good as the old shows Cartoon Network produced. People that grew up watching Cartoon Network and seeing good original Cartoons (like me) can see that this is not even close to as good as shows like Dexter's Lab or Ed Edd n Eddy. It seems like since then they've produced shows that rely on being weird rather than funny. (Nickelodeon especially) but this is no exception the setting itself is just so odd and you would never see a show like this on Cartoon Network in the early 2000's back when they were producing gold. But even with that said I wouldn't consider this one of the worst shows ever, just a let down compared to what Cartoon Network used to produce. - TeeSevenSee
49 Comments
32
The Naked Brothers Band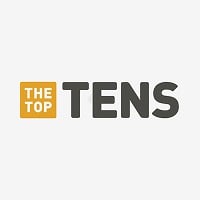 The Naked Brothers Band is an American children's television series created by Polly Draper for Nickelodeon.
The name explains it. It sounds like a pedophile band - dgenerationdino
What an awful show, but really SOUTH PARK IS ON HERE what
The pornography band - lemur
Want to know the show sucks? The title explain the that's like a porn band
20 Comments
33
Clarence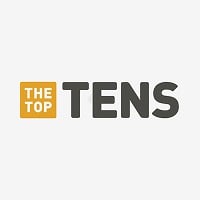 Clarence is an American animated television series created by Skyler Page for Cartoon Network. The series revolves around a young boy named Clarence and his two best friends Jeff and Sumo. Page, a former storyboard artist for Adventure Time and revisionist for Secret Mountain Fort Awesome, developed ...read more.
I like how the characters are stupid.
Every charecter in this is a autist - SkyRimLegend21
Clarence should poop on a chicken
This is the worst show ever. - CartoonCriticizer
13 Comments
34
Boku No Pico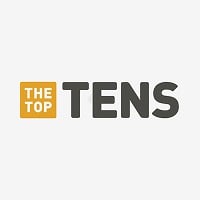 Boku no Pico is an anime series of three OVA episodes created by Katsuhiko Takayama. It was released to DVD on September 17, 2006.
One of the only bad animes - Mocchiko
To the person who said all anime sucks, your a hater.

Also Boku No Pick is a sex anime - TheAwesomeDude54
Actually,ALL animes suck.
Literally child pornography,ecept anime. DISGUSTING.
7 Comments
35
Family Guy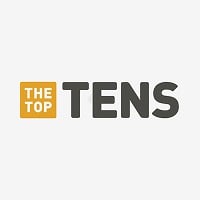 Family Guy is an American adult animated sitcom created by Seth MacFarlane for the Fox Broadcasting Company. The series centers on the Griffins, a family consisting of parents Peter (Idiotic Dad) and Lois (Nagging Wife), their children Meg (Socially Awkward Daughter) Chris (Idiotic Son), and Stewie ...read more.
I like the show, not as much as the later episodes. It suffered a seasonal rot worse than Spongebob!
It is true about many of the later seasons but the earlier seasons are incredible
I hate the fanbase of the later episodes. They think the older episodes were too innocent while the later episodes are violent and racist.
Family Guy is just a clone of the Simpsons but with more annoying and immature characters, a lot more offensive, and not kid-friendly. Family Guy is racist, abusive and horrid. Seth MacFarlane should be ashamed how many non-funny but horrible jokes he has made, all of his movies (apart from Ted) are awful, in my opinion, and it's a good thing they receive low scores. Along with Family Guy which constantly receives ratings of 6.9/10 or lower on IMDB. Family Guy killed their main characters, who happens to be obnoxious and unlikeable, just like all the other characters on this show. - FJS19
36 Comments
36
Harvey Beaks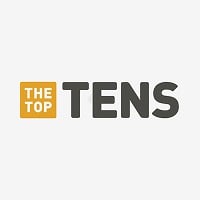 Harvey Beaks is an American animated television series created by C.H. Greenblatt for Nickelodeon. Originally announced to premiere on March 29, 2015, the series instead premiered on March 28, 2015 following the 2015 Kids' Choice Awards.
I thought it got cancelled - Mocchiko
Wrong, It doesn't have anywhere near as much gross humor as Breadwinners, or Sanjay and Craig, It's better than those two, and it has morals and meaning on it, but the 90's and early 2000's classics were still so much better than this.
I just watched this with my brother yesterday. IT WAS AWFUL! If you haven't watched it yet, but plan to sometime, BE WARNED. It's yet another show with gross-out humor (spitting, farting, peeing in a lake, and mentions of being a "booger-eater"). It's basically Breadwinners 2.0. Great. Just what we DON'T need nor want. Yet another awful, stupid show. I honestly think this show is actually worse than Breadwinners. I only hated it more and more the more I watched it. And I officially hated it from THE FIRST TWO MINUTES IN. Yes, I looked at the clock. Constantly. This show should seriously be cancelled after the first season. I'm sick of Nick's new shows. THEY ALL SUCK. Their last show that was even remotely likeable was Kung Fu Panda in 2011. But almost everything else since 2008 sucks. That's it. I don't want to live anymore. I officially want to die.
It's not that bad
13 Comments
37
Arthur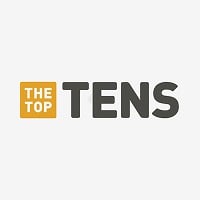 Arthur is a Canadian/American animated educational television series for children, created by Cookie Jar Group and WGBH for PBS.
Really? Arthur is one of the best kids T.V. shows that is actually educational! Just because it soon changed to horrible flash animation doesn't mean it's bad!
I love this show ever since I was in elementary school and I am almost done with high school yet I still watch this when ever I can.
I like this show - andrewteel
I used to like this show until the 2010 season.
16 Comments
38
Victorious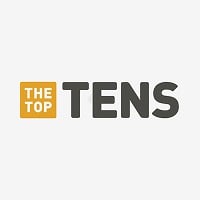 Victorious is an American sitcom created by Dan Schneider that originally aired on Nickelodeon from March 27, 2010 through February 2, 2013 . The series revolves around aspiring singer Tori Vega, a teenager who attends a performing arts high school called Hollywood Arts High School, after taking her ...read more.
This show is fine, whats wrong with you people for putting this show on this list. - CatLeena14
Love this show too, what - westofohio
I'm so surprised this isn't 1
Dan Schneider betrayed us!
8 Comments
39
Teletubbies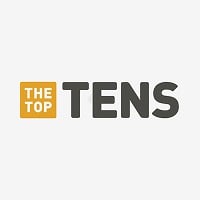 Teletubbies is a British pre-school children's television series created by Ragdoll Productions' Anne Wood CBE and Andrew Davenport, who wrote each of the show's 365 episodes. It is owned by Canadian Studio WildBrain, which is the largest independent Children's and Adolescent's Film Studio
I really hate this show. - NickelodeonYesAddminNo
I worked the night shift for several years at a factory, and when I got home I used to watch this show while drinking beer in the morning. I was intrigued by the inexplicable simplicity. The show was so mindless I found it eerily entertaining. I became fond of the characters. Now I have cirrhosis, encephalopathy, psychosis, type 2 diabetes and am on disability.
This show is too weird, who would bother to make actors wear weird custumes and do all kind of weird crap when you can just eqsly animate it?
They have no educational value whatsoever and they run in circles. Skip this one - andrewteel
28 Comments
40
Steven Universe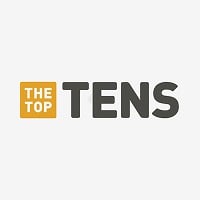 Steven Universe is an American animated television series created by Rebecca Sugar for Cartoon Network. The show's based around a young boy by the name of Steven Universe, who is a hybrid of a gem and a human. He lives with his gem friends, Garnet, Amethyst and Pearl.
How is this bad? It follows it's plot, doesn't change, has good songs, and even teaches life lessons. My favorite characters are Peridot and Lion because they are both cute and annoying - Ummmmmm
The WORST show ever! - LittleAwesomeApple
I just hate everything about it. The Amazing World of Gumball and Uncle Grandpa are better in my opinion. - LittleAwesomeApple
It's not bad! I like his show!
This Show Is Awesome And Should Not Be On This List! So The Least You Can Do Is Take Is Off The Top 100!
45 Comments
41
Yo Gabba Gabba!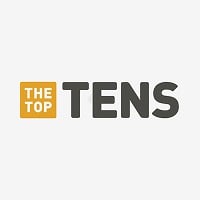 Yo Gabba Gabba! is an American live action/puppet children's television show starring five costumed toys-come-to-life and their friend DJ Lance Rock.
How is Steven Universe bad? - Ummmmmm
WHY IS THIS HIGHER THAN STEVEN UNIVERSE? - LittleAwesomeApple
Yo! It's almost time to go!

That just says it all - squire
Stupid T.V. show, really is
16 Comments
42
Liv and Maddie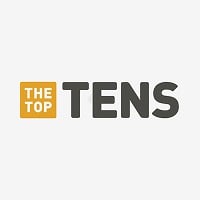 Liv and Maddie is a live-action Disney Channel sitcom that started on July 19, 2013, and ended on March 24, 2017. It is about two identical twin sisters named Olivia "Liv" Rooney and Madison "Maddie" Rooney (both portrayed by actress Dove Olivia Cameron; born in January 1996 as Chloe Celeste Hosterman) ...read more.
Why would they put a show on about twins that are not the same that's so stupid no one wants to witch a show about annoying twins who are different and they are so disrespectful to adults they're a lot of twins that don't act the same in this world and they decided to use them?! And none of the can act they are the worlds most terrible actors and actresses and the one when they had a wolf that played Laura Marano that was so stupid a girl that was raised by wolves shes so terrible they should've ate her
My eyes are bleeding help
This show is SO stupid...
Why it's not higher? - Crystalsnow
15 Comments
43
Modern Family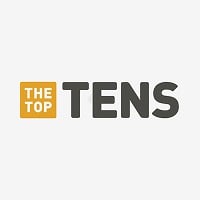 Modern Family is an American television mockumentary family sitcom that premiered on ABC on September 23, 2009, which follows the lives of Jay Pritchett and his family, all of whom live in suburban Los Angeles.
Why the hell did you put modern family here?
Why is this even on here in the first place?
This show is hilarious, why is this on here! - westofohio
Modern Family is amazing! Who put it on the list huh peeps?!?!? - TheMonster
17 Comments
44
2 Broke Girls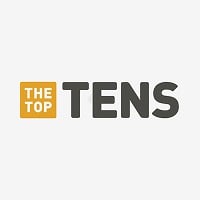 2 Broke Girls is an American television sitcom that aired on CBS from September 19, 2011 to April 17, 2017. The series was produced for Warner Bros. Television and created by Michael Patrick King and Whitney Cummings. Set in the Williamsburg neighborhood of Brooklyn, New York City, the show's plot follows ...read more.
Whoo finally! I have been trying to find this show on this list! Yeah people who like this show should get their brains checked. You know why? Because they are comfortable with the jokes in EVERY episode---vagina jokes, sex jokes, etc.
Maybe not the best show of all time but certainly not the worst show or one of the worst shows of all time. The jokes and the situations are sometimes really funny. There are no stupid retarded jokes in it like in the most stupid overrated show of all time " friends ". I rate " 2Broke girls " as a way better show than " friends ".
I don't think the show is all that, but some of the jokes are funny.
Why does everyone like this show? - AliciaMae
7 Comments
45
Bella and the Bulldogs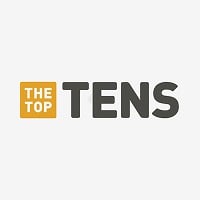 Bella and the Bulldogs is an American teen sitcom created by Jonathan Butler and Gabriel Garza that premiered on Nickelodeon on January 17, 2015, and ended on June 25, 2016. The series stars Brec Bassinger as Bella Dawson, a Middle School cheerleader who becomes quarterback for her football team. The ...read more.
Terrible show, it teaches you false things about football, and it's racist.
I hate this show so badly. It's funny that everyone thinks this show is about girls and boys being equal, when it's actually the opposite! It's about a whiny girl playing on a football team and her whiny teammates bully her and she complains with her whiny best friends. I HATE THIS SHOW!
In one commercial she fell down because the football player took off his pants and she got HURT! This show wants kids to go to the hospital! What were the creators thinking?!
If you are trying to promote equality you have failed miserably - Frouze
6 Comments
46
American Idol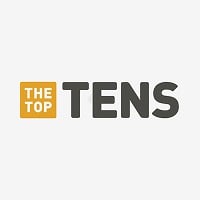 Seriously man, the only fun part of this show is the audition. The rest are so boring.
Watched this for many years. Stopped watching after Jessica Sanchez was beat in the finals when she was the best - westofohio
Surprised this show isn't in the top 5, most over-hyped, overrated show. How was this show number one in the ratings for 7 years in a row just shows how far society has fallen. Also has most annoying host. Now if it can just be cancelled.
This show is so stupid. No real musician would ever want to become popular on this corporate, over-produced crap, unless they just want to get rich. When they do finally get a decent runner-up, they choose the talent-less moron with the best sob story to be the winner. All for ratings, I don't want to hear any of their awful singing.
6 Comments
47
Jessie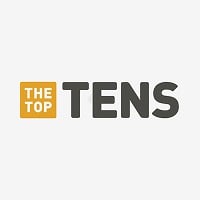 Jessie is an American sitcom that originally aired on Disney Channel from September 30, 2011 to October 16, 2015. The series was created and executive produced by Pamela Eells O'Connell and stars Debby Ryan as Jessie Prescott, a small town Texas girl who moves to New York City to try to become an actress, ...read more.
Shows should be about NORMAL kids, not spoiled brats running around a HUGE PENTHOUSE in New York City with a BUTLER and a NANNY and their mom's a SUPERMODEL and their dad's a MOVIE PRODUCER with a THEATER and PRIVATE ELEVATOR! And all they care about is "Ooh, my lizard got kidnapped! " "Ooh, our neighbor is annoying! " "Ooh, I want to buy that really expensive pair of shoes but my nanny won't let me! " Come on, kids, get a life.
This show gives me cancer every time I watch it, in the theme song is super annoying, I would have that song get stuck in my head for almost a week or two, in everyone is so rude, wild, and spoiled. - CatLeena14
Hey! I love Jessie! Leave it alone! Also, leave Cameron Boyce alone! - NickXH
This show is awful. The story is about a bunch of rich kids who can't do anything on their own. It's a kids show the cast doesn't need to be that good at acting, Debby Ryan and the guy who plays the butler are great. "Jessie" gives the acting that is good for the show and "bertram" is the only reason the show can be considered comedy. But other than that little kids watch the show and think that's how all rich people are and either look down on their lives or think all rich people act like soiled brats.
18 Comments
48
The Jerry Springer Show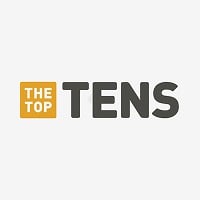 The Jerry Springer Show, also known as Jerry Springer, or just Springer, is an American syndicated tabloid talk show hosted by Jerry Springer, a former politician.
I LOVE THIS SHOW EVEN THOUGH IT'S STAGED - Luckys
The idea is good, solving relationship issues, but is executed terribly
It is the worst show ever
This show is extremely disgusting. I find the Maury show to be a bit more entertaining. This show is just gross and unwatchable. - matty925
5 Comments
49
Mike the Knight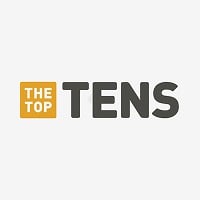 Mike the Knight is a Canadian/British/American animated television series created by Alexander Bar and written by Marc Seal.
Worst show ever. Teaching kids to literally kill people! the fact that modern family is above this is beyond me!
In my opinion, I prefer the knights from the Shrek series, Horrible histories and Monty Python and the Holy Grail/Spamalot! Now those real/fictitious knights are WAY better!
Why is this only 52
When I saw these three words, I literally almost CRYED. wanna know something ironic? well me and my bro detest this show so my bro was gonna pretend to shoot mike with an arrow. so, mike is blindfolded and the INSTANT my bro shot the 'arrow', MIKE ACTUALLY GOT PUSHED BACK LIKE HE GOT HIT! ME AND MY BRO WAS LAUGHING SO HARDDD
3 Comments
50
Johnny Test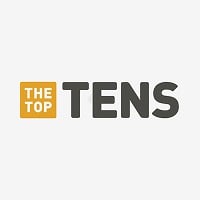 Johnny Test is an American-Canadian animated television series produced by Warner Bros. Animation, for the first season, and Cookie Jar, for the remainder of the series.
This show is so stupid, its about a boy is so lazy and stupid, that he can't clean his nasty room up for his parents, in treat his sisters like they are his maids. - CatLeena14
Johnny. All I have to say. He is such an obnoxious little brat that steals everything from her genius sisters and destroys the town. Also, he is supposed to be the hero, but he acts like a villain.
I used to like this show. But then I realized how utterly POINTLESS it is! I mean who just says " Wanna sniff my butt. Who wants to sniff my butt? Is it under my butt? " Really? Really. Come on, producers.
Steven universe which has an 8.0 makes it to the top 80. Why is this pile of trash above it?
18 Comments
PSearch List
Related Lists

Top 10 Best TV Shows

Top Ten Funniest TV Shows

Top Ten TV Shows for Teenagers

Top 10 Best Animated T.V. Shows

The Greatest TV Series (Shows) Of The 2000s
List StatsCreated 6 Aug 2008
Updated 23 Oct 2019
6,000 votes
906 listings
11 years, 101 days old

Top Remixes (116)

1. Sanjay and Craig
2. Fanboy and Chum Chum
3. Keeping Up with the Kardashians

RockFashionista

1. Ren & Stimpy "Adult Party Cartoon"
2. Keeping Up with the Kardashians
3. The Nutshack

UltraLunalaX

1. Sanjay and Craig
2. Marvin Marvin
3. Shake It Up

Minecraftcrazy530
View All 116
Posts
htoutlaws2012
Error Reporting
See a factual error in these listings? Report it
here
.