Best '80s Hair Metal Band
richie4life
The Top TenXW
1
X Japan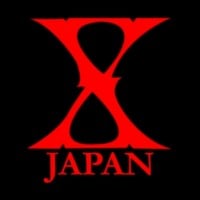 At the 80s their name is X, tough &. And oh yeah, they did have the best hair. Look at Hide's peacock tail's hair, Yoshiki's half-spiked hedgehog hair, Pata's pink mowhawk,... I'm running out of words to describe Toshi's & Taiji's hair - kurenai_tenshi
This legendary metal band from the 80s is totally awesome from the music, the dramas, the stage performance to their appearance.
Their make up rocks! (especially the hair). - kurotenshi
I love their hair naming hide's I still think it's awesome wouldn't mind wearing it
V1 Comment
2
Mötley Crüe
Motley Crue all the way! This band has been together for thirty something years?! They have definitely earned the number one spot! In my opinion Motley Crue is the best band on the planet, but then again no one asked for my opinion. I'm just saying that the Crue has had multiple albums and number one hits, they have been an inspiration for so many bands today and I'm surprised they aren't in the rock n roll hall of fame. Its such a shame that a Japanese band is at #1... smdh
Why is Metallica on here? They hated Hair Metal! And AC/DC, Judas Priest, Ozzy? You people make me laugh! Motley Crue pwns every Hair Metal poser on this list. MetallicA is a better band, but NOT HAIR METAL! - gibsonrock53
Motley Crue pretty much defines the hair metal band. Peace on Earth and good will towards all humankind. I love you Maggie.
Should definitely be top 5.
V4 Comments
3
Bon Jovi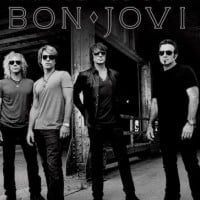 I love Bon Jovi I love their music what's not to love about these guys. They created good and fine music alter ought the 80s Like Runaway, Livin on a prayer, You give love a bad name, wanted dead or alive, Ultimate classics. I know some people who hate and I tell them to get a life they are way beyond number 1
their best times were the 80's
7 top ten hits in only 3 years...
they were the most popular hair metal band. - richie4life
I quote this comment: "This band should be in top five of every list"! Bon Jovi the greatest legend of rock in the world! By Paola S.
This band should be in top five of every list... - Toxy
V1 Comment
4
Guns N' Roses
Influential as hell. BEST ROCK BAND OF ALL TIME! Before of course Axl's ego got the better of him. It was sad to see these guys so short lived - sharm7064
X JAPAN IS BEFORE GUNS N' ROSES?????? DO YOU KNOW WHAT MUSIC IS???? - rock2metal
Best hair metal band EVER. Axl's voice, Slash's guitar playing and the rest of the band are doing their best. One of the best bands ever.
Guns N' Roses aren't hair metal. Still way better than any band on the list.
V6 Comments
5
Kiss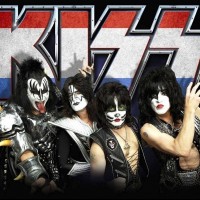 Who ever votes 4 metallica 4 hair metal is an idiot. lmfao they're thrash.. btw ozzy, judas priest and ac/dc rnt even close 2 hair metal either... KISS RULEZZ! - imagesk8r6969
6
Scorpions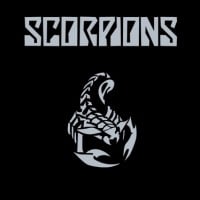 V1 Comment
7
Van Halen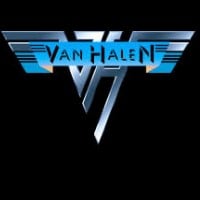 Van Halen is it all when it comes too glam they are what set the blue print for the 80s hard and glam rock scene and there debut is the best debut of all time rock on Van Halen
Are you kidding me! Van Halen basicaly invinted 80's hair bands. They started the whole 80's sunset strip movement. They would have Eddie play with back to the crowd so up and comers wouldn't steal his style.
8
Def Leppard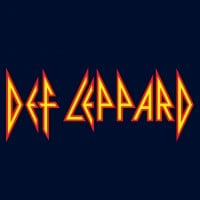 Ahh definitely Leppard these English guys put the Metal in Glam. Though if they "Pour Some Sugar On Me" or create a "Rock of Ages" they kick ass.
Agreed they kick ass, way more than X Japan. Long live definitely Leppard. - DLnumber1
Definitely Leppard should be number 1 for sure! Long live the Leppards!
V3 Comments
9
Iron Maiden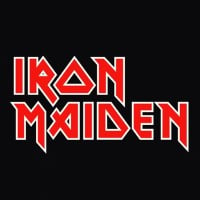 Can't believe no one mentioned Iron Maiden. If you think KISS was metal... LMAO.
Iron Maiden may be metal, but they are not hair metal.
Maiden is no where near hair/glam metal
V1 Comment
10
Skid Row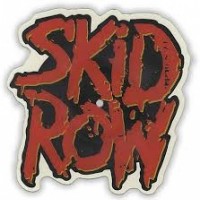 Sebastian bach is the BEST SINGER OF ALL TIMES (IN HAIR METAL), Skid Row was the perfect example of an energetic powerful band, with the biggest power ballad ever (i remember you), such a great band..
Skid Row considering energy, charisma, and the spirit of real hair metal Skid row has it, should be on the top 10.
Bas' is the Boss. If you don't agree, this party is over so get the...
The Contenders
11
Judas Priest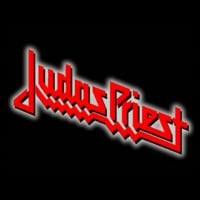 Judas Priest is Heavy Metal not glam/hair
12
Whitesnake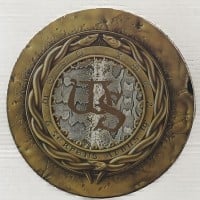 13
Europe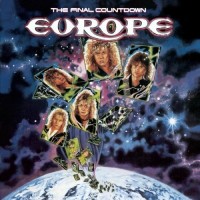 Should definitely be higher this band is still putting out albums today.
14
Cinderella
Cinderella is the second best hair band of all time behind Bon Jovi. Unlike most of the other lead vocalists from the hair band era, Tom Keifer's voice doesn't sound dated. Along with Jon Bon Jovi, his song writing was excellent. Cinderella had a bluesy Black Crowes feel to them with better vocals.
V1 Comment
15
Dokken
Great band. Very underrated
Should be in top five.
16
Quiet Riot
"BANG YOUR HEAD, " "C'MON FEEL THE NOIZE" MAN, VOTE FOR QUIET RIOT. - theforgiventeen
Metal health forever! Did you see their cover, " Come on feel the noise"?
17
Poison
POISON IS THE BEST BAND EVER! They should really be the first one on the list. Everybody has to listen to Poison, even the kids who listens to that beep rap music these days! NOTHING BUT A GOOD TIME IS THE BEST ONE.
Poison should really be #1 because they were the band that recived the most comercial success in the 80s when hair/glam bands really were popular. Most of their songs are known by almost every person, like Every Rose Has Its Thorn and nothing But A Good Time. They also really stood out more then every other band to. - rocker
18
Ratt
Awesome riffs and great lyrics! How is Ozzy "hair-metal? " Ratt defines hair metal better than anybody!
V1 Comment
19
D'erlanger
everything in the x-japan item is here but better - ronluna
20
Twisted Sister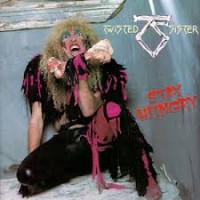 DO YOU PEOPLE EVEN KNOW WHAT HAIR METAL IS? Metallica TOP 5 JUST LIKE EVERY OTHER LIST CAUSE OF THE 5TH GRADE Metallica FANS.
PSearch List
Related Lists
Best Hair Metal Songs of the '80s

Greatest Metal Band of The 2000s

Greatest Hair Metal Bands
Best Hard Rock, Glam & Heavy Metal Albums of the '80s

Best Thrash Metal Bands of the '80s, '90s, '00s
List StatsUpdated 30 Apr 2016
2,000 votes
55 listings
8 years, 50 days old

Top Remixes

1. Van Halen
2. Iron Maiden
3. Guns N' Roses

Brobusky
1. Mötley Crüe
2. Kiss
3. Def Leppard

stjpbwthjk
Posts
Error Reporting
See a factual error in these listings? Report it
here
.