Best British Classic Rock Bands
russian
The Top TenXW
1
Queen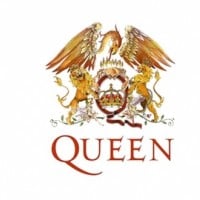 You asked for my opinion so here it comes.
Queen is the best band ever to exist, and there are many reasons for me saying that.
Queen had loads and loads of talent and creativity.
Ever heard Bohemian Rhapsody?
Yeah, I bet you have.
That couldn't have been written in 10 minutes.
That took hard, long work to be able to write the music, lyrics, and figure out all the different parts of the song.
Not to mention that Queen is so underrated.
May people forget about them, even though they wrote hits like We Will Rock You, We Are The Champions, and Another One Bites The Dust that you can hear likely everyday.
There's a reason why people still listen to music, and that's because it sounds good to them.
Well Queen sounds really good to me.
Freddie Mercury, where do I start?
Yes, he's another reason why Queen is the greatest band ever to exist.
Ever seen Queen, live in concert?
Yes? No? Maybe so?
Well the truth is he can work up a crowd.
And by ...more
Variety, depth, emotion, skill, power, grace, entertainment, personality and warmth went into every queen song. They are unlike any other group on the planet, in that they attempted all kinds of music styles and never played it safe on any album I can think of. The result is a series of successful and memorable songs which will survive the test of time for years to come. Long live queen!
I agree 110% Queen is the most influential, amazing, creative and just out right best band to ever record a song. They are credited with having the most successful live performance of all time with live aid 1985 and for 20 years had multiple hits for each decade of their existence
Strictly middleweights, they were not even the best or most popular act of their own late-1970's time frame, since Led Zeppelin, The Rolling Stones, The Eagles, and Elton John were all substantially better, more popular, and bigger-selling.
V10 Comments
2
Pink Floyd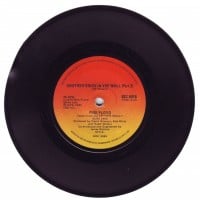 Best band of all time. Their music is beyond awesome. They have the best album ever, which is Dark Side Of The Moon. I had to vote for this band. They weren't afraid to be different in music. Plus, they have the deepest of lyrics.
well duh! it was the first time you had a reason two watch the wizzard of oz (if you know about the one thing where Dark side of the moon syncs up with the movie) - Schwanie3
Their songs are accessible but unique and experimental. Not only are they one of the best selling acts if all time but one of the best full stop.
Lol... I think Pink Floyd is the best band personally them, there music is my heart and soul I truly love them:))))))) so so much
V7 Comments
3
The Beatles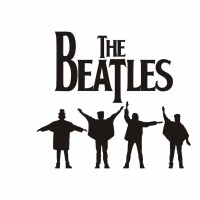 Time after time - pro rockers, critics, producers and fans have voted The Beatles Best rock band of all time. Any other band is a distant second no matter who they might be. Look at their library and the timelessness of their songs as well as their variety of styles. Geez people!
You have to be musically uneducated not to vote for The Beatles.
If you don't vote for them, you don't know the History of Rock music and you lack research, therefore you shouldn't even be voting, to begin with. People are only entitled to have an opinion about things if they have some basic clue of what the subject they are talking about.
Period.
in 3rd?
the best band in music history in 3rd?
Pink Floyd and Led Zeppelin are really good bands, but THE BEATLES are the best! - rock2metal
4th? The best (or one of the best) should be 1st. No words for The Beatles
V10 Comments
4
Led Zeppelin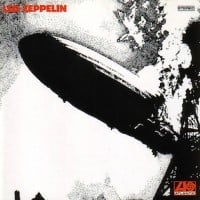 I consider myself Hendrix's number 1 fan...yet, I believe when we use the word band, and this being about best British bands, Led Zeppelin is the definite answer. All the members were excellent musicians. These were multi-talented stars with an incredible thirst for creating music. Their music was so easy to understand and had so many levels. Take Immigrant Song, an iconic two-note masterpiece with incredible drive. You also have songs like Achilles's Last Stand, The Rain Song and others that have so many layers. A singer who was a master at the harmonica like the classic blues stars he admired, a guitarist that could play just about anything with strings, a bass player who also played strings and produced incredible music and last but not least...the one and only, John "Bonzo" Henry Bonham who did not have to play any other instrument because he was the hungriest percussionist always on the lookout for a groove. Bonzo would spice every song up differently to the point where ...more
The Beatles were talented yes, but I have to say Zeppelin's members were considerably more so. This is most prominent in Jimmy Page, who was worlds better than Harrison on the guitar. He could make playing a guitar solo with a violin bow extremely entertaining whereas Harrison wasn't even playing guitar in the Beatles' best guitar song (Clapton on While My Guitar Gently Weeps; the Clapton vs Page argument is a whole other argument). Anyway, I could sit through a 20 minute John Bonham drum solo (see live version of Moby Dick) and I've got to say Ringo seems like a nice guy but his talents were nowhere near Bonzo's. John Paul Jones' bass-playing is perhaps more subtle than McCartney's but is intricate in itself; JPJ beats out Paul in terms of bass-playing ability. Finally, there's no denying that both Lennon & McCartney had amazing voices, but Plant's is OTHERWORDLY. Sure, McCartney had a clearer and more "beautiful" tone to his voice but man, Plant ranged from a spine-shivering screech ...more
their sound is amazing, I've always loved their great sound
with an infinite list of great songs, everybody should like their music - rock2metal
Everyone just knows stairway to heaven. dazed and confused? - gemcloben
And there's also When the Levee Breaks, Thank You, The Ocean, No Quarter, Good Times Bad Times, Communication Breakdown, and Immigrant Song. There's plenty more actually, I just listed a few underrated ones. And the ones I listed weren't plagiarized, I believe. - MontyPython
V7 Comments
5
The Rolling Stones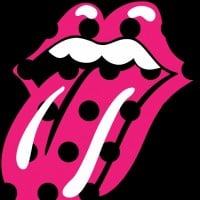 They're still rocking since 60s to nowadays. Definitely one of the very best bands from UK. Sympathy for the devil is one of the greatest songs. 99, 99% percent of their songs rock.
What the hell is led zeppelin. They are so overrated I think beatles is even better than led zep boo come on vote this for number 1
V3 Comments
6
The Who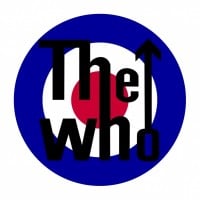 They are simply amazing. They have one of the most energetic lives I've ever seen, yet it's not too much over the top. Exactly what you expect of Rock. People always tell me you either have to be a rolling stones, Beatles or the who fan. I'd pick the Who anyday.
Who, stones, Beatles in that order
V1 Comment
7
Jimi Hendrix Experience
despite the fact hendrix is american the experience was formed in england and the other members are british I believe so its really a british band. - russian
What does this band do in this top? It's great group, but it's not British.
8
Deep Purple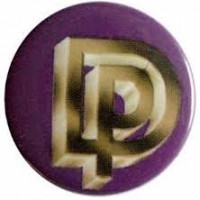 Ritchie and John were the greatest. Nobody could compare with them.
"Smoke on the water" has an amazing yet simple riff - Ajkloth
Thanks for given purple a high ranking. Blackmore.. Gillan.. Glover.. Lord.. Paice were as good as led zep.. They should be top 5.
V1 Comment
9
Black Sabbath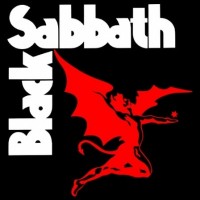 Hm, never heard better guitar riffs besides Deep Purple and Ozzy, aah legendary Ozzy - getting wet eyes when reflecting on this...
Black Sabbath is not a classic rock band and shouldn't be on this list (same for Iron Maiden). - Metal_Treasure
V1 Comment
10
Dire Straits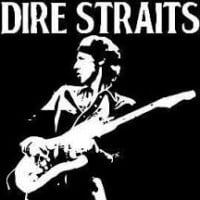 Sultans Of Swing, Romeo And Juliet, Telegraph Road, Money For Nothing, Down To the Waterline, Where Do You Think You're Going, Tunnel Of Love, Private Investigations, Brothers In Arms, Calling Elvis, Twisting By The Pool, Private Investigations, Once Upon A Time In the West, On Every Street, Love Over Gold, Solid Rock, Walk Of Life, Wild West End, Portobello Belle, Your Latest Trick, Two Young Lovers, So Far Away, You And Your Friend, Lady Writer, etc. Such timeless songs!
Splendid songwriting by Mark Knopfler.

Intelligent music and lyrics.

Incredible fame and fastest/biggest selling band at their time.

There has always been something universal about their music (as for the Beatles), but the music and the lyrics are more profound, according to me.
Mark Knopfler was the king of his generation. All of Dire Strait's songs are just art. They are all Mona Lisas really. Mark Knopfler just makes it cool, and he knows chords no one else knows. He's amazing. Dire Straits is not only the best band in UK but the best in the world...
Great, but.. They are dutch
V4 Comments
The Contenders
11
Def Leppard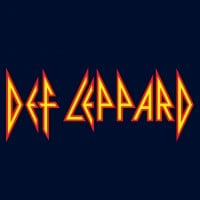 Definitely Leppard was a great 80s hair band.
Their most famous song is "pour some sugar on me" - Ajkloth
I find it weird the best 'British' ones was make by someone called 'Russian' - gemcloben
I still remember when I heard Pyromania album for the first time, awesome. F-f-f-foolin, Photograph, Die hard the hunter, need I say more.
12
Genesis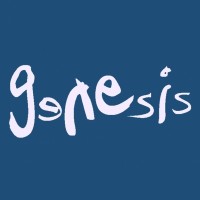 Genesis created absolutely fantastic music, played with skill, they could teach most modern bands a lot!
13
Cream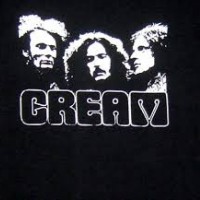 The best three musicians in their trade in one band.
Eric Clapton is one of the best guitarists ever! - Ajkloth
14
The Police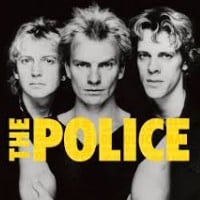 One of the greatest rock 'n' roll bands alongside Queen and Pink Floyd
V1 Comment
15
The Kinks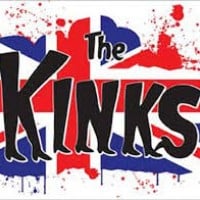 Ray Davies is a better song writer than anyone on the list, Dave is underrated as to his contributions to guitar. Top ten easy
V1 Comment
16
Yes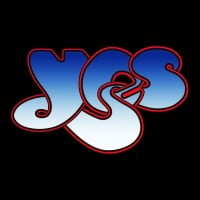 As good of musicians as you'll ever see or hear. Amazing that so few have taken to time to listen and understand how great this band was and still is. Close to the Edge is a groundbreaking album. Yes set the stage for many of today's acts yet no one to date can duplicate their intricate musical scores and soaring keyboard, guitar and bass leads. Hats off to Yes!
These guys were one of the godfathers of progressive rock, I'm sure we wouldn't have Opeth without them.
V1 Comment
17
Rainbow
They deserve a lot more attention - PositronWildhawk
18
Whitesnake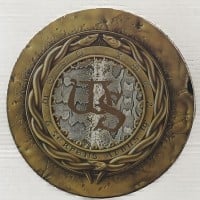 Great British rock band, from its early rock-blues to its hard metal sound, always great melodies, lyrics, and David Coverdales fantastic voice. Who can forget, In the Still of the night, Is this love, Fool for your lovin', Here I go again, Don't break my heart again, all superb.
19
The Clash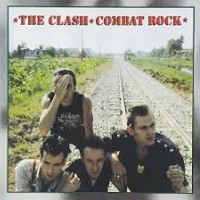 The only band that matters. The greatest band hands down, although T. Rex and the Smiths come close
20
Uriah Heep
Mick box can play period
PSearch List
Related Lists

Greatest Classic Rock Bands Ever

Best British Rock Bands

Best British Punk Rock Bands From the '70s and '80s

Best Hard Rock / Classic Rock Bands

Top 10 Best Classic Rock Bands of the 1960s-1990s
List StatsUpdated 8 Feb 2016
600 votes
49 listings
5 years, 14 days old

Top Remixes (8)

1. Queen
2. Led Zeppelin
3. Pink Floyd

Ajkloth

1. Pink Floyd
2. Black Sabbath
3. Jimi Hendrix Experience

Rambles
1. The Beatles
2. The Rolling Stones
3. Pink Floyd

PinkFloydManiac1973
View All 8
Posts
Error Reporting
See a factual error in these listings? Report it
here
.