Hottest Asian Men
hatcher234
The Contenders: Page 2XW
21Jiro Wang - Taiwan
22
Yoshiki Hayashi - Japan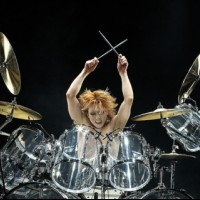 X Japan just won best International Band award at Golden Gods in LA. Yoshiki is super talented, gorgeous and super sexy
23
Dennis Trillo - Philippines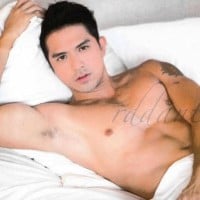 Abelardo Dennis Florencio Ho, more widely known as Dennis Trillo, is an award-winning Filipino actor, model and recording artist.
The best actor ever! He is the very good actor I've ever watched.. With his roles which makes him versatile...
One of the hottest man in the Philippines. - hatcher234
Very handsome, cute, very adorable, and such a hot guy, very nice to think at night.
V4 Comments
24Kim Ji-Hoon - South Korea
25
Jung Yunho - South Korea
Yunho is absolutely the hottest Asian man in the world. He's tall, physically fit, has a smile that lights up a room, dances like you cannot believe, sings with a voice that will melt your heart, and he has a wonderful, caring personality on top of all of that. He volunteers without being asked to; he helps people in need despite not having any obligation to do so; he gives his all to everything that he does, and though he might not be perfect, he's as close to perfect as can be. To be as wonderful as he is and still be humble is what makes him the hottest man alive.
He is handsome and hardworking. He always keeps his faith, never give up. He is a leader, he is successful, he is the king of stage, I love he very much. Although I am a Chinese, I feel pride because of him.
Yunho His height, his body, his manly attitude, his soothing sexy voice, his dancing skills I love every single thing about Yunho He's definitely the hottest asian man.
He's tall, handsome, cute and hardworking. No matter what happens he will always try to stay strong. A perfect leader that takes care of everyone well. He can sing, dance and has the most beautiful smile that could make you smile as well. He's so humble despite being world famous. He's definitely one of the 5 kings. TVXQ!
V7 Comments
26
Jin Akanishi - Japan
He is sexy and handsome. His voice is beautiful.
Jin is sexy, cute and so talented! His music is amazing!
Jin es the most gorgeous cute an sexy man I ever see in my life
Jin has talented and so cute!
V5 Comments
27Kim Bum - South Korea
28
Sho Sakurai - Japan
He's the whole package! Cute face, sweet muscles, wit, intelligence, musical talent... The fact that's a newscaster too adds a a new dimension to the term "idol". He should top this to prove that "hotness" is beyond looks.
Sho Sakurai. A sweet smile, an awesome and a voice I would always want to hear. A great actor and a beautiful, cute, hilarious personality which makes him so lovable.
SO HOT! Plus really multitalented, hard worker, sweet and a total gentleman.
29Yoon Shi Yoon - South Korea
30
Jerry Yan - Taiwan
I think he is one of those who have managed to keep his privacy and one of the few who despite all the populairty have remained simple... And that makes him super sexy!
V2 Comments
31
T.O.P - South Korea
He's so sexy without even trying. His talented. The way he stares as you makes you look right into his eyes. It captivates you in an instant!
One look at his face and you know he's damn sexy. Listen to his voice and you'll fall in love. Immediately. (;
His voice, his looks, his personality is so amazing. HE'S so HOT AND HE DOESN'T NEED TO TAKE OF HIS SHIRT TO PROVE IT! :D
He is a naughty man, who I would like to meet... To listen to his delicious rap, of course!
V3 Comments
32
Piolo Pascual - Philippines
nice face, nice singing voice, soulful eyes that melt your heart... excellent actor, model, host and producer... what more can you ask from this guy? Well just to make the list complete he has one hell of hot hot hot body
. . , I want piolo pascual is the no.1 hottest asian men because he has a complete qualities of a matini idol!
2nd after Dennis Trillo (who is on top).
He is probably the handsomest and sexiest Filipino alive. He is very humble and charming.
V1 Comment
33
Junsu - South Korea
He is the hottest guy in the whole world for me. He is not just an idol but a true man. He could be hot and cute at the same time which makes a great package. His voice and dance moves could melt anybody
Is the perfect! So sexy, so beautiful, wonderful and very talented &
Xia Junsu Fighting! Love you!
Kim Junsu needs to be seen to be believed (and even then you might doubt your eyes) But not in any normal photo shoot, you need to see him MOVE. You need to see how he sings with his whole body, dances with his complete being. You need to see that a man *can* move his hips like that. ;-) (Check out "Tarantallegra" on YouTube)
He is not just an idol but a true man. He could be hot and cute at the same time which makes a great package
V2 Comments
34
Miyavi - Japan
Excellent musician, Great Person, Samurai Guitarist, JPN PRIDE & Glamorous!
V1 Comment
36Osamu Mukai - Japan
37
Yesung - South Korea
So cute and awesome voice! Love him! He should be much higher on the list in my opinion!
Yesung is so cute! He is also very great at singing, dancing, and acting. He has worked hard in his career too. Please have more votes for our beloved and hardworking Yesung!
He have a voice so warm and strong. We love him so much. I think Yesung should be much higher on the list in our oponion.
He's so adorably cute :) He has an absolutely amazing voice, and is also very good at dancing. I haven't seen him acting in a proper role, but I have a feeling he's awesome at that too. All in all, I think Yesung should be number one. VOTE YESUNG! YESUNG FOREVER!
V4 Comments
38
Coco Martin - Philippines
He's really cute and a very nice actor
He is really nice and has a good charm
He's a very good and handsome actor
He is very handsome and yummy
V6 Comments
39
Hrithik Roshan - India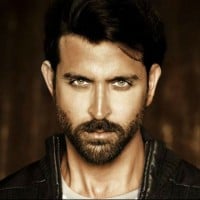 Hrithik Roshan is the hottest Asian.. Period. The Chinese and Korean guys in this list before him may be cute, but Hrithik has a manliness that none of them do. Plus he has a perfectly sculpted body, which even Hollywood stars ar unable to build.. Faulty list..
This man will always be my perfect man.
He is an AMAZING dancer, and I heard that he had to overcome a LOT to get to his quality now. He's also a fantastic actor (just his look of pure love makes me melt inside. )
He's also got quite a nice 6/8-pack
Hrithik is most hottest superstar with every quality! Looks, acting And don't forget his dance move will shake the ground below every feet! His well toned body makes even a greek sculpture jealous!
Simply hottest in true sense, great looking, excellent movements, perfect physique
V4 Comments
40
Lee Seung Gi - South Korea
Multi-talented artist in South Korea.
He recently released his 5th album in Korea and also in Japan and topped the Oricon Chart in Japan on it's release.
Singer, MC, Actor.
He makes every girl fall in love with his sweet smile.
The BEST entertainer of his GENERATION!
from young to old women, everybody likes him. Even guys like him.. He's simply irresistible!
Lee Seung Gi can act, sing and dance. What else can you look for? He also knows how to play football, he has a good personality, gentleman, have a perfect body and handsome(natural beauty). No wonder his dramas is famous.

He is the most handsome and charming guy ever! He is very multi-talented that makes him very hot though he is shy to show off his abs. Just that moment when he smiles absolutely melt all the girls heart especially his great voice will definitely leave you screaming.
He is simply perfect in every way.
V17 Comments
PSearch List
Related Lists

Top Ten Hottest Men
Hottest Men in the Philippines

Countries With the Hottest Men
Hottest Men in Tennis
List StatsUpdated 24 May 2016
13,000 votes
165 listings
8 years, 173 days old

Top Remixes (6)
1. Lee Min Ho - South Korea
2. T.O.P - South Korea
3. Kim Bum - South Korea
Thao
1. Lee Min Ho - South Korea
2. Chris Wu - Taiwan
3. Kim Hyun Joong - South Korea
Tigerzroze
1. Mario Maurer - Thailand
2. Jang Geun Suk - South Korea
3. Lee Min Ho - South Korea
ohohmaria
View All 6
Posts
Error Reporting
See a factual error in these listings? Report it
here
.