Top Ten Most Evil People in History
lucifer666
The Contenders: Page 2XW
21
Grigory Rasputin
He is without a doubt the most evil Monk in history

He single handedly destroyed the Russian Monarchy

Basically was ruling Russia during the time of WW1 due to Tsar Nicholas II supporting the Military

He was a womaniser, a drunk and the devil in disguise

He was ruling Russia with his privates. (as symbolised from him waving it at the angry russian citizens

He brainwashed the Monarchy making believe that he was curing their son when he clearly was clueless.

Do I need to say more?
Do you dweebs know that Rasputin was impossible to kill and saved Anastasia?
Brought about Communist Russia by ruining Nicholas 2's image. Worse than any Soviet or Commie
It's all a conspiracy you see. Rasputin and Tupac are the same person and they are both still alive. - Duality
V5 Comments
22
Nero
Nero set fire to Rome so he could make room for his new palace then blamed the fire on the Christians which ended in the killing of the Christians, when he got married to his second he gave her his first wife's severed head in a basket as a wedding gift, he had his second wife kicked to death when they had a argument, he said he was a god and if you disagreed you would end up in the sewers, Nero had a pet " gluton" a Egyptian slave that would eat anything even other humans!
He dipped Christians in tar and set them on fire to make lights for parties. The Book of Revelations speaks of a beast. This man is that beast, and I'm not joking.
May Becoming A Legend And A Killer Over 100000 People Died Nero And Nephew Of Caliugia Is Gonna Help. But He Really Married His Step Sister But To Be Clear I Gotta Be Kidding Ya Bros He Really Did it
Probably should be one of the top tens and he is the worst Roman Empire
V6 Comments
23
Elizabeth Bathory
She has been labelled the most prolific female serial killer in history and is remembered as the "Blood Countess," though the precise number of victims is debated. The stories of her sadistic serial murders and brutality are verified by the testimony of more than 300 witnesses and survivors as well as physical evidence and the presence of horribly mutilated dead, dying and imprisoned girls found at the time of her arrest. She and four collaborators were accused of torturing and killing hundreds of girls, with one witness attributing to them over 650 victims.
They created so many legends about her brutal, cruel and so bloody &quotexploits&quot.
Really creepy woman-evil - Alexandr
A lot of the higher-rankers killed more, but political reasons can at least be strategy, even if it's bad strategy. Bathory bathed in the blood of her victims in order to look younger. There is no way, even in the most demented mind, that her looking younger was going to help more people than it hurt.
At least 650 girls died in her hand. That is a HUGE body count.
V7 Comments
24
David Rothschild
One of the people who control the economy of the world and strive for a New World Order which will control people? WHY IS THIS GUY NOT FIRST?
25
Kim Il-sung
He should be replace his son, Kim Jong Il, because he started the Korean War, which divided North Korea and South Korea, and he turned North Korea into an evil, tyrannical state. He was a horrible human being.
In fact, his should replace kim jong il because he is responsible for the Korean war
He should be up there with his son Kim Jong Il. Made stupid laws where if you did a crime your children and your grandchildren would get punished
V4 Comments
26
Maximilien Robespierre
He created the reign of terror during the French Revolution and killed thousands by guillotine. Also he was the last victim of the reign of terror. Very EVIL.
He killed a lot of people on the guillotine
Heinrich Himmler's SS killed even more people by guillotine than Robespierre.
27
Ruhollah Khomeini
Khomeini should be a lot higher. Those that are voteing for Osama should vote for khomeini because his hatred of America inspired Osama. You could consider Osama to be a disciple of Khomeini. Khomeini caused the holy war which has killed over 2 million people.
He should be a lot higher on the list. Every American should know about him. For those of you reading this, Who love america with all of your heart and still remember 9/11, tell everyone about Ruhollah Khomeini because his hatred of america inspired and paved way for terrorist groups including Al-Qaeda.
He's every music fan's worst nightmare because according to one of the rules of the Shia Islamic Law, people would be imprisoned and tortured for listening to music.
He was a bastard, a no good Islamic piece... Thank god he died and probably rotting in hell by now
V8 Comments
28
Tomas de Torquemada
He should be at the top five this list is dumb their people on here that don't belong
Responsible for the Spanish inquisition.
29
Adolf Eichmann
Architect of the holocaust
30
Lil Wayne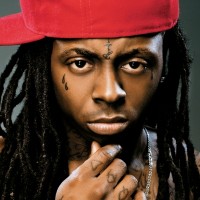 He destroyed what we called hip-hop
This fool is garbage and devoid of any talent but it is foolishness to put him on a list like this.
He tortured me as a pre-teen with his music.
He doesn't deserve to be famous
V5 Comments
31
Leopold II of Belguim
He was responsible for the genocide of masses of Congolese for the expansion of Belgian and European industry. His colony in the Congo, which was operated more by his kingship than by the government of Belgium, made Congo and the central African region what it is today. People blaming Kony for the slaughter of innocents would do well to read "King Leopold's Ghost" to see how the atmosphere where small-scale warlords like Kony could thrive in was created.
Leopold should at least be number 10 of this list. He was a complete monster who exploited the natives of the Congo for money. Under Leopold, Belgium soldiers cut off the hands of the Congo natives, overworked them to death, raped their women, and did other equally horrible things to the people of the Congo. The only reason that he is not remembered for his reign of terror over the Congo today is because the people of the Congo do not have power to bring Leopold's historical horrors to light (like the Jews do with the Holocaust of World War II), and Belgium became a victim of Germany during the "Rape of Belgium" during World War I. This event caused the Allies of World War I to condole with Belgium and also bred hatred for Germany during World War I and the years following it. In fact, before the events of the Holocaust, King Leopold II was the main example that people used to describe someone evil (similar to the way people speak of Adolf Hitler today). Leopold II lied to many people and went to great lengths to cover up his malicious deeds to the people of the Congo. I second another commenter who voted on this poll when I say that people should read "King Leopold's Ghost" to see how King Leopold II and his men dehumanized the people of the Congo and destroyed the lives of millions of Congo natives.
Before Hitler, King "Coverup" slaughtered ten to twenty million in his personally owned Free Congo State. Why? To speed the production of natural rubber, suddenly a wide open market with the advent of the bicycle and automobile. It's also noteworthy that he rewarded his enforcers in peculiar fashion -- paying out bonuses for dirty deeds evidenced by body parts.

His brand of mayhem was the inspiration for the methods employed in the Rwandan massacre.
He is had killed way more people than a lot of people above him on this list.
V5 Comments
32
Napoleon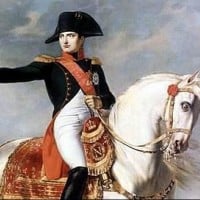 Napoleon WAS evil. He killed innocent people, many of whom were children and didn't know the wrongdoings of their parents,
He's a good dessert
Ooh I love him! He tastes so good as a sundae!
Evil dwarf killed so many. rot in the underworld!
Actually, he was 5'7", not 5'2". And he was not as bad as some others on this list!
V9 Comments
33
Kim Jong-Un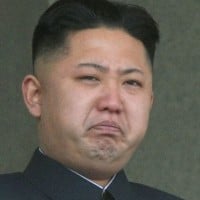 A very sensitive person. He forced the Koreans to mourn for his father's death. If they didn't, they would be punished.
34
Omar Al-Bashir
Very evil and mud man
Killed Sudan's economy. Theocratic, Crimes against humanity.
Taj Mohamed :)(Baller)
35
Fred Phelps
The one person who is hated by every religious person, every atheist, and every agnostic.
Whether you're gay, Jewish, Christian, atheist, mussle, American, etc... He thinks you diserve to die and
suffer. He has a five year old girl sing these songs that are morally disgusting to begin with. He has disowned children of his that decided that they don't want to hate everyone. Tuley he is the most horrible person on earth.
This pseudo Christian is no longer with us. He probably thought when he died he'd go to heaven. It's not up to me of course, but I suspect he went elsewhere...
36
Jack the Ripper
He was by far the worst serial killer in the history of the UK. He only killed 5 people, but what makes him evil isn't the number of victims but the way he killed them. He is called Jack the Ripper because he would literally rip his victims to pieces while they were still alive. He would even eat their organs he fried half of one of his victims' kidneys and ate it, then he sent the other half to the police with the letter clearly saying that he did it. How is this guy so low on this list when Justin Bieber is number 3? I mean what?
He has Ripper in his name because he is kind of a bad ass and he just went ham on people and nobody could stop him. How is he not higher he didn't have any power or office he was a crazy mo fo and just went on killing for no reason not even in a war or a war for land and he isn't evil enough to be high... Ya right!
How is Richard Nixon ahead of Jack the Ripper?
37
Mitt Romney
Mitt isn't evil. He just wants to send all American kids to fight against Muslims (except his own, of course).
HIS haircut is satanic
Drunks are punks }
V4 Comments
38
O.J. Simpson
I swear, it really was tragic to see a once loved football player turn into a murderer.
He killed hi wife
Yeah this guy at least needs to be higher than Cyrus and Beiber
39Gilles de Rais
40
Jeffrey Dahmer
Its not like he didn't kill 17 people or anything then engage in necrophilia. He was a very pleasant man who liked eating nice meals made out of your heart and brain. He also had a great sense of decorating. His walls were filled with nice figures of decapitated skulls and penises and mutilated flesh in jars of formaldehyde.
He even masturbated in front of little boys!
He Was Born In Wisconsin
V4 Comments
PSearch List
Related Lists
The Most Evil People In Roblox History

Top 10 Smartest People In History

Top Ten Most Evil Leaders in History
Top 10 Most Peaceful People In History
List StatsUpdated 28 Nov 2015
8,000 votes
529 listings
6 years, 301 days old

Top Remixes (71)

1. Adolf Hitler
2. Mao Zedong
3. Pol Pot
flower825

1. Justin Bieber
2. Adolf Hitler
3. Joseph Stalin
kormo

1. Joseph Stalin
2. Pol Pot
3. Vlad Tepes (Dracula)
TopRanger237
View All 71
Posts
Error Reporting
See a factual error in these listings? Report it
here
.