Top Ten Most Underrated Guitarists
copkiller
I've seen a lot of bad guitarists on the top and great guys way down. So here are the most underrated guitar players.
The Top TenXW
1
Richie Sambora
Seriously. Richie Sambora IS the most underrated guitarist. This needs to change in this poll. He is one of the most important Guitar players of our time.
The best guitarest you could ever find! He can do anything with his guitar! Listen to any song and you can tell instantly that is a Richie Sambora riff!
There are no words to describe this extraordinary guitarist: musician, singer, songwriter... He did everything, now also a designer :) His main gift is simplicity, spontaneity, joy, knowing how to put into play constantly and he showed with the latest solo album! A complete artist, a sensitive soul!
Of the most underrated guitarists of all times... He has a beautiful touch on the guitar and most of his solo songs are beautiful. Moreover, he has a wonderful and powerful voice (seriously, listen to Father Time, Undiscovered Soul, The Answer...) and he is a complete artist!
V36 Comments
2
Gary Moore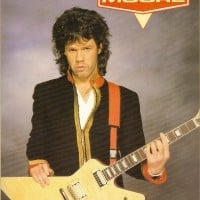 This legend defines what a real guitarist is. Why the hell does some guy from R.E.M. rank higher than the Lord of the Strings? Gary Moore could play ANY style of music, adding better character to songs than the original. For example, "Walking By Myself", "Stormy Monday"... The list goes on. And who can forget the album that defines rock ballads "Corridors Of Power", and what about the 40 second sustain of "Parisienne Walkways" at Blues Alive? SMELL THE ROSES YOU LOT!
Unbelievably good guitarist, could play anything from blues to heavy rock RIP Gary
Gary is epic. By the way how is Gilmour underrated as everyone raises him to high heaven. No doubt a great guitarist, but not underrated in every respect.
Mark Knopfler is my favourite. Never listened Gary much, but definitively the most underrated guitarist ever.
V2 Comments
3
David Gilmour - Pink Floyd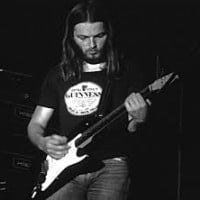 This guy is absolutely incredible! In 2011 Rolling Stone ranked him 14th best all-time, which is better that 82nd back in 2003, but for me that still doesn't give him justice. His guitar sound is unlike anything I've ever heard, he was the guitarist for Pink Floyd, definitely one of the greatest bands of all time, and he also has a great singing voice. Some of his greatest solos are "Comfortably Numb, " "Money, " and "Time. " "Comfortably Numb" might as well be the single greatest guitar solo ever recorded. Pink Floyd rules!
David Gilmour's riffs are incredible. Nothing can comprehend to it and there certainly won't be anyone that can copy or replace him. If you wanna hear some of his solo's I personally recommend watching comfortably numb on the pulse disk (1994), Marooned on bootlegging the bootleggers, high hopes, On the turning away (also an inspirational song.) those are only a few.
Very, very underrated. He is one of the greatest guitarists of all time. Comfortably Numb is the greatest solo of all time. It always gets my blood up. Brian May is overrated. Why is he on the list? He has never written a good solo in his life. David Gilmour from Pink Floyd is in another league.
He's always in the Top 10 on the Best Guitarists Ever list. why the hell does he need to be on this one? - ameentheguitarist23
V6 Comments
4
Al Di Meola
Al Di Meola is an absolute giant when placed next to other guitarists. Watching him play alongside John McLaughlin and Paco De Lucia will change how you view guitar.
5
Brian May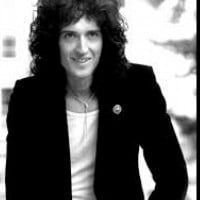 If you don't think Brian May is an amazing guitarist then you're just plain ignorant to the guitar and music as a whole. Listen to "good company" by Queen and just guess at how many instruments you hear. I have ashed my girl friend, close friends I've had for a very long time and all of them come up with different lists of instruments. Its ALL bass, ukulele, drums and guitar. No flutes, penny whistles or anything. That last solo is 24 different guitar tracks layered over each other. I DARE anyone to name a guitarist that has layered 24 different guitar tracks together and made it sound this good.
He should be mentioned in the same company as Hendrix, Clapton, and for my money, the best ever, Van Halen. Just soaring solos and great musicianship.
Queen best band, Brian May best guitarrist, in Queen and in his solo carrer. Just listen to: Brighton Rock, Bohemian Rhapsody, Last Horizont, Bijou, Dream of the, Liar,...

Excuse me everyone? He's always on the 11th of 12th spot on the Best Guitarists Ever list. Not so underrated! I'm not saying he's overrated or anything, but why is he on the underrated list? - ameentheguitarist23
V7 Comments
6
Stephen Stills
Now you're talking! Yes, Steven Stills is VERY talented and a VERY underrated songwriter and guitarist. Brilliant musician, the heart of Buffalo Springfield and CSNY. Great solo albums, too. When Sambora can come up with a song to equal Love the One You're With, I'll consider the fact that he might be better. Right now, it isn't close.
People listen to CSN for the vocal harmonies, but forget the great music behind them. From "Suite: Judy Blue Eyes" to "Woodstock" Stephen Stills' guitar has shredded the shroud of musical apathy, leading the way for the voices behind it.
Thank you. I went on this list to find Stills but I didn't think I would.
V2 Comments
7
Robin Trower
Amazing guitarist. He has been present and pertinent for years now yet he is still not regarded as highly as some others. Go listen to Bridge of Sighs, or go on YouTube and listen to some of his stuff.
It is interesting to listen to Robin Trower's great "Bridge of Sighs" album and not even see him listed in some top 100 greatest guitarists lists.
Robin was dogged for years with the label 'Britain's Jimi Hendrix'. Hugely unfair as he has an amazing soulful, personal sound. Never solos for the sake of it, but always integrated into the song. And he's still going strong in his late 60s!
Robin Trower is the greatest blue rock guitarist in the world best live tone I have ever heard
V2 Comments
8
Dave Mustaine - Megadeth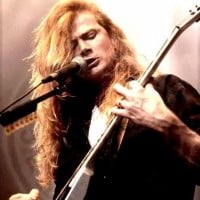 I would say Dave is probably the inspiration for much of what Kirk Hammett has done... If not the original composer of some of it. I totally disagree with Slash being number 1. Slash is a good guitarist, but he's judged more on popularity than his prowess... Dave Mustaine doesn't win the popularity vote against other guitarists (which is one of the reasons I like him even more) but has the raw talent and creativity that the rest lack.
Take a look at the top guitarist list Slash at no. 1? Kirk Hammett @ no. 5? Dave @ 41! He destroys them all
Dave mustaine is not only a shredder from hell but he has written some of the ickiest metal licks ever! And then he overcame some nerve damage only to shred once again! I'd also put Michael bloomfield and roy buchanan on the list.
Dave Mustaine is awesome
V3 Comments
9
Roy Buchanan
In my opinion the greatest white Blues Rock guitarist ever. Check out his "Second Album" from Polydor. Then go to "Guitar on Fire" during his Atlantic time. Then go to any of his time with Alligator records.

Roy's speed, phrasing precision. Just extra-ordinary.
V1 Comment
10
Harvey Mandel
Best (lamb) chops ever. This guy rips - just grab yourself a copy of his album, Christo Redentor.
The Newcomers
?Eric Johnson
The Contenders
11
Malcolm Young
Just Hear what he is playing on the guitar and hear his great voice, he is incredible and no one can play the guitar like him and sing at the same time! in fact... he is the Best! AC/DC Rocks! and without him it wouldn't be the same! Fernando Mendoza
Just Hear what he is playing at the guitar and hear his great voice in all the chorus of the songs! Hes the best of what he do! AC/DC Rocks! and he is the brain of AC/DC!
He makes great rhythm work for ac/dc songs and accompanies angus in his solos, I think he is a bit underrated. Under
Malcolm is the best rythim guitarist in the whole world, he should be number one... High voltage rock'n roll!
V1 Comment
12
David Crosby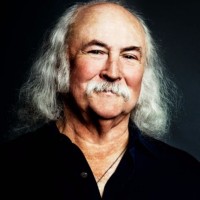 I'm not so sure about guitar, but David Crosby should definitely be on the best singers list. Great voice, and great body of work from the Byrds to CSN to his solo stuff.
13
John Frusciante
John is a good man he is very real. Every riff he do is so perfect to the bones like snow, can't stop, dani California, californication etc. He might not be the best guitarist technically but this man can do difficult riffs (jimmy page level) and you can see his diversity and emotion in every note. Few people know this man because he is so humble he don't like to be so famous. That makes him the most underrated and the best guitarist for me.
You have to be kidding! Frusciante is a musical genius! I've never seen someone so dedicated to music. Practicing for 10 hours a day as a kid and leaving the band due to stardom early on. He's humble, has a great work ethic, and is a guitar god. "Dani California" "can't stop" etc, don't unveil his true potential. Have you tried playing "snow? " His live stuff is amazing! He should be #1 I can write pages on why. Check out "don't forget me live la cigale" on YouTube. For those of you who appreciate fast guitar more than melodic here you go. Otherwise JF focuses on emotional, focused, slow solos that are not appreciated today which is a shame.
A great and emotional guitarist probably the best of this generation. Can play complex riffs with melody. Also one of the most prolific solo artists around 10 solo albums plus ataxia and appears on most mars Volta albums on lead guitar with Omar Rodriguez. Just loves playing music more than I can say for a lot of others.
I am hear because I am listening to "Blood Sugar..." and thinking, damn, this guy is amazing but he does not get his dues.
V13 Comments
14
Mark Tremonti
Known mostly for creed where some of his best riffs were shown, he is always underrated and never given recognition for the complex simplicity of his guitar-work. Just give "My Own Prison" a listen and you will see.
Forget about Creed for a second and listen to his work with Alter Bridge. The solo from blackbird, brand new start, cry of Achilles, all amazing. Mark Tremonti is a guitar god who happen to come at the wrong time. If it would be the 80s Alter Bridge would be with the best of them
15
Jerry Cantrell
This man deserves more recognition. His solos and riffs are great.
Jerry Cantrell wrote or co-wrote most of AIC's songs. Besides, his nasty guitar solos and riffs are unique to AIC. Who else sounds like them?
V1 Comment
16
Dave Murray - Iron Maiden
You can only be underrated if you can play with both technical skill and emotion, Dave Murray plays with those and much more. The only guitarist I think should be on this list above Dave, is Joe Satriani.
Dave is easily one of the 5 best guitarists of the world! and modest like nobody!
Every song of iron maiden have a great guitar sound. Their is no a weak guitar performance.
Dave Murray and adrian smith is the best tag team guitarists ever. Definitely underrated.
I wish more people knew the talent of Dave Murray
V9 Comments
17
Prince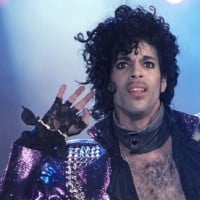 Prince has a bad rep but that guy danced, sang, and played guitar in stage better than anyone else (dare I say it? ) EVER! He had so much energy I'd say he had even more energy than Flea from Red Hot Chili Peppers! I don't care about which way he swings, he is one of the most underrated guitarists ever!
You'll always get an "Amen" out of me when you bring up this guy's name...
Dude the fact that he's not at the top of this list shows just how underrated he is. - Cheese567
18
Randy California
Likely the best all-around guitarist ever. He could play it all - rock, jazz, blues, metal, folk, whatever. Sure, there are better guitarists in one style, but not all. Also a pioneer in special effects. His use of the Echoplex was mind blowing.
I love Spirit, and their sweet rock/jazz fusion. Jimmy, you stole it, just admit it.
19
Marty Friedman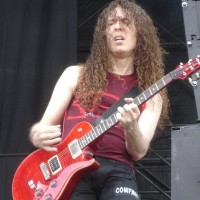 Seriously just check his solo albums and you will put him in the top ten best guitar players of the world and number one most underrated guitarist ever. No wonder he left Megadeth. I mean no offense to this legendary band wich is my 3rd favorite band, but I think he did his share with them and if he didn't leave we'd be missing so much good music from his solo albums. It's very rare to see a guitarist that versatile and being EXCELLENT in every style.
Marty has a style that is instantly recognizable... just listen to his solos on the albums "Dragon's Kiss", "Speed Metal Symphony", and "Rust In Peace" and you'll get the picture.
If You guys listen to his solo albums yiou will know that he is a living legand
Listen to tornado of souls...
V3 Comments
20
Tom Morello
MOST DEFINITELY TOM MORELLO! Yes, sure the guys at Rolling Stone Magazine for example recognize his skill and have in the top 30 of the top 100 greatest guitarists of all times, but as someone who plays guitar is has Tom Morello as his idol, I can tell you that most people I talk to either don't know who he is or know who he is only because I got them into Rage.
Why in the HELL is he on here? Tom Morello is one of the easiest recognized names in music by anyone who has the slightest clue about anything musical
Many people seem to think the effects do most of the work. To utilize a guitar the way he does even with effects is unlike anything I have ever seen or heard. To play like him takes awesome harmonics and unreal creativity. Tom geys my vote!
V2 Comments
PSearch List
Related Lists
Most Underrated Metal Guitarists
Most Underrated Guitarists of 2014

Top Ten Underrated Guitarists, Bassists, and Drummers

Best Guitarists Ever
List StatsUpdated 6 Feb 2016
1,000 votes
218 listings
7 years, 246 days old

Top Remixes (4)

1. Gary Moore
2. Rory Gallagher
3. Peter Green
Rambles
1. Dann Huff
2. Richie Sambora
3. Dave Mustaine - Megadeth
Shadowlady
1. Al Di Meola
2. Stephen Stills
3. Gary Moore
shredshredder
View All 4
Posts
Error Reporting
See a factual error in these listings? Report it
here
.