Top Ten Albums of the 2010s with 5 Stars on Laut.de
Martin_Canine
Laut.de is a German music critic website similar to AllMusic, but with the difference that their ratings are usually much lower. They often give 1 or 2 stars if the music does not stand out that much or if one aspect bothers them (sometimes they even praise several elements in 1 star reviews), 3 stars when an album is good in its entirety, 4 stars for masterpieces and it's extremely hard to get a 5 star rating. But these albums here passed the test.
The Top Ten
1
Xoxo - Casper

Absolutely justified.
This guy is rooted in both rock and hip hop and made a great crossover album with meaningful and poetic lyrics that manage to both take a close look at modern society and be deeply personal. - Martin_Canine
2
My Beautiful Dark Twisted Fantasy - Kanye West

For everyone who says Kanye has no talent... listen to this. Even if you are not into hip hop. This is musically perfect and goes beyond the boundaries of genres. - Martin_Canine
3
Grüner Samt - Marsimoto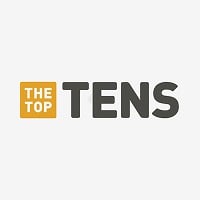 Marsimoto - the German rappers who has his voice pitched to a chipmunk degree - twists and turns phrases of the German language into whole another meanings, draws associations where you never saw any and plays around with the words like they were lego bricks. - Martin_Canine
4
Nothing Was the Same - Drake

Drake actually talks about something personal and is far away from thug rappers. I never got why he is hated on TheTopTens anyway. - Martin_Canine
5
Ring der Nebelungen - Marsimoto

6
Russisch Roulette - Haftbefehl

He is one of the few authentic thug rappers of Germany who were actually involved in drug trafficking. He only speaks pretty limited German, but has a very nice flow, and the production is simply awesome. The atmosphere and tone makes it all sound very menacing. - Martin_Canine
7
Good Kid M.A.A. D City - Kendrick Lamar

I think most hip hop fans will agree that this is a milestone in conscious rap. - Martin_Canine
8
Jeffery - Young Thug

Ratings like these are what I'm used to hear when it comes to American trap. The Germans enjoy that this music is melodious, not so very dark and is more about the music and the feeling of it all than forcefully delivering multisyllabic rhymes and selling an image.
That's why I was pretty stunned that trap gets so much hate on this American website. - Martin_Canine
9
Skeleton Tree - Nick Cave and the Bad Seeds

10
Not the Actual Events - Nine Inch Nails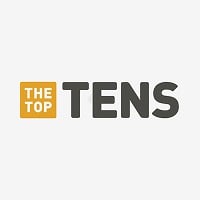 The Contenders
11
HNDRXX - Future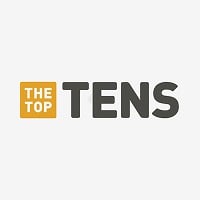 12
Kiss Land - The Weeknd

13
Purple Reign - Future

14
A Traveler's Guide to Space and Time (Box Set) - Blind Guardian
Not an album, but it still received a 5 star review. - Martin_Canine
15
Push the Sky Away - Nick Cave & the Bad Seeds

16
To Pimp a Butterfly - Kendrick Lamar

Also good, but I prefer Kendrick's other albums. The beats are a bit too freejazz like for my taste. There's no real shape or flow in it. - Martin_Canine
17
Section.80 - Kendrick Lamar

BAdd New Item
Related Lists

Top Ten Albums of the 21st Century with a 5 Star Rating on Laut.de

The Greatest Albums of 2018 According To laut.de

Top Ten Music Albums on Laut. De's "Milestone" List

Top Ten Songs of 2014 According to Laut.de

Top Ten Songs of 2013 According to Laut.de
List Stats
17 listings
2 years, 134 days old

Top Remixes

1. My Beautiful Dark Twisted Fantasy - Kanye West
2. Xoxo - Casper
3. Grüner Samt - Marsimoto

Martin_Canine
Error Reporting
See a factual error in these listings? Report it
here
.