Most Annoying Treehouse TV Shows
The Top Ten
1
Dora the Explorer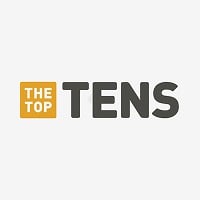 Dora the Explorer (2000 - 2014) is an American preschool educational animated TV series created by Chris Gifford, Valerie Walsh, and Eric Weiner in which Dora goes on adventures with her friend, a monkey named Boots.
This show is annoying! It got on my nervous, I think caillou is worse than this show
Dora the explorer is not a bad show is good
This show is so stupid!
Dora: Where's the mountain?
Me: It's right there.
Dora: Where's the mountain?
Me: It's right there!
Dora: Where's the mountain?
Me: IT'S RIGHT THERE!

Dora: Say map.
Me: Map.
Dora: Louder!
Me: Map!
Dora: Louder!
Me: MAP!

Dora: What was your favourite part?
Me: I like the part where you go to prison.
Dora: I like that part too!
Me: Wait, what?
Oh not Dora! It's so bad, and the creators knew it was bad, so they made a new series called Dora And Friends. They changed her to have a skinny body and hair that doesn't look like it's made of plastic! - VaughnDaBoss
3 Comments
2
Teletubbies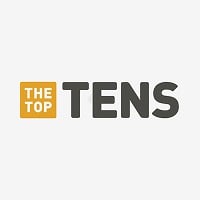 Teletubbies is a British pre-school children's television series created by Ragdoll Productions' Anne Wood CBE and Andrew Davenport, who wrote each of the show's 365 episodes .
I hate teletubbies they are sick
If you never grew up watching this, then you can't comment or vote. Thinking back to when I watched it, from a childs point of view it was a peaceful and calming show. - peripuff
One time I was playing babies with my nephew, and we had teletubbies on the T.V.. It went from watching it once, to him constantly watching it, and sleeping with a stuffed dipsy! He even made me learn their names. 😫😖😩😤 - VaughnDaBoss
3
Barney & Friends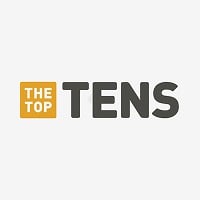 Barney & Friends is an American children's television series aimed at children from ages 1 to 8, created by Sheryl Leach and produced by HIT Entertainment. It premiered on PBS on April 6, 1992. The series features the title character Barney, a purple anthropomorphic tyrannosaurus rex who conveys educational ...read more.
Kill that barney now
I love this show GET IT OF
Ehh I watched it a little but it wasnt all that... - peripuff
4
Caillou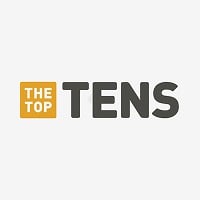 Caillou is a Canadian educational children's television series that was first shown on Télétoon and Teletoon, with its first episode airing on the former channel on September 15, 1997; the show later moved to Treehouse TV, with its final episode being shown on that channel on October 3, 2010. The ...read more.
This T.V. show is supper annoying! It drives me nuts! I not sure how I watched it when I was little, it is super annoying to hear him throw fits and stuff, and the song always got stuck in my head
No he not he an idiot and whinny whoever likes cauiou is a retard
Caillou is very sweet and calming! FOH - peripuff
WHY DO YOU LIKE CAILLOU, TELLITUBIES AND BARNEY? THEY SUUUCCKK!
5
Yo Gabba Gabba!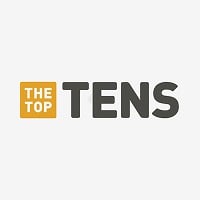 Yo Gabba Gabba! is an American live action/puppet children's television show starring five costumed toys-come-to-life and their friend DJ Lance Rock.
TAKE IT OFF
A little different, but has fun music for kids to dance and friendship lessons so its not that bad - peripuff
6
In the Night Garden
I hope that iggle piggle falls off the pinky ponk and hits his head on the ninky nonk. It is so bad that me and my friends imitate it. It has become on of our inside jokes. - minecrafter1212
7
Team Umizoomi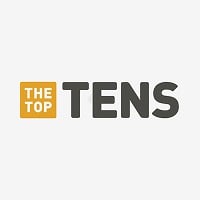 Team Umizoomi is an American computer-animated musical children's television series with an emphasis on preschool mathematical concepts, such as counting, sequences, shapes, patterns, measurements, and comparisons.
This was my favourite T.V. show when I was a kid I just wish they still had it on T.V.
Why do people hate this? The probably never watched it - TimmyTurner
What so bad about this show my baby brothers love this catchy song to
8
Wonder Pets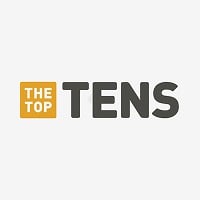 Wonder Pets! is an American animated children's television series. It debuted March 3, 2006, on the Nick Jr.
The wonder pets, were on our way always got stuck in my head when my friend was 4 years old
They annoy me... Especially that duck with the lisp - peripuff
9
The Backyardigans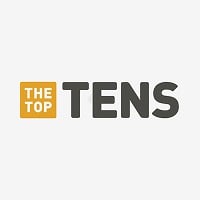 The Backyardigans is a Canadian–American CGI-animated musical TV series created by Janice Burgess, It is a co-production of animation studio Nelvana and Nickelodeon Animation Studios.
This show annoying in my opinion can't stand the theme song either - trains45
I hate this show, and the theam song drives me nuts, it annoys me ever since I first heard it as a kid
This show is not annoying, it was my childhood and I am 16. I remember watching this show when I was 1, 2, and 3 years old. They even taught me how to say hello in Russian.
Mistake you must mean annoying not amazing
1 Comment
10
3rd & Bird
Their songs are so out of tune!
What even is 3rd & bird?! - VaughnDaBoss
The Contenders
11
Toopy and Binoo
What its good!
EVERYONE IN THIS SHOW IS UGLY - VaughnDaBoss
12
Ranger Rob
I am now watching an episode where they are celebrating Earth day. Um this month is December (as of now) and two who celebrates Earth day all you do is clean up. Which most kids hate cleaning up
It resorts to gimmicky premises, as there are no good premises for a kid ranger show that were not taken by Yogi Bear yet. They make up creatures such as the "Ogiti Pogiti" just to boost views.
13
4 Square
This show so annoying - trains45
This show always drove me nuts I had to mute it
14
Peg+Cat
What so bad about this show my baby brothers love this catchy song to
There was one episode when 2 people kiss
15
The Wiggles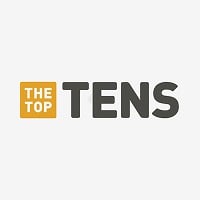 The Wiggles are an Australian children's music group formed in Sydney, New South Wales, in 1991. The current members of the group are Anthony Field, Lachlan Gillespie, Simon Pryce, and Emma Watkins.
There worst shows there keep song
16
Little Charmers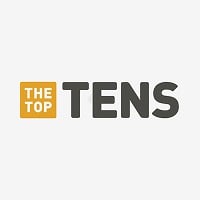 Little Charmers is a Canadian CGI interactive children's television series produced by Nelvana Enterprises and Spin Master Entertainment for Treehouse TV. The series premiered on Nickelodeon and Nick Jr. in the United States on January 12. Treehouse TV announced a week later that it was scheduled in ...read more.
This show is so stupid! Their theme song is bad! I hate this show because it's a rip-off version of Disney My First Princess!
This one isn't too bad! The only thing about it I don't like about it is they re use the cut scenes, like To The Charmhouse, Broomies and Sparkle Up Charmers!, and they use too many fairy tale plots. But they make the fairy tale plots new and exiting. Plus they sometimes make bad puns. - VaughnDaBoss
17
Dragon Tales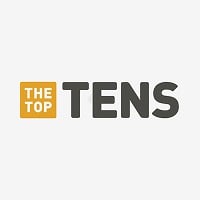 Dragon Tales is a Canadian-American animated pre-school fantasy adventure children's television series created by Jim Coane and Ron Rodecker and developed by Coane, Wesley Eure, Jeffrey Scott, Cliff Ruby and Elana Lesser.
This show is very stupid. It is made by idiots who don't know anything. There is an episode where Ord loses his blanket and is crying like a baby about it and it is not a big deal at all. Another episode is when Max asks where his socks are and he is wearing them. Dumbass. I am just mad that this show replaced the Backyardigans recently. That's why I don't watch Treehouse anymore. They should just get rid of this show and switch it back and then I can watch the Backyardigans in peace.
18
Peppa Pig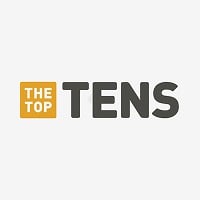 This is a stupid show. I hate peppa and her mother. I want to kill both of them.
I Love This Show
19 Waybuloo
20
Bubble Guppies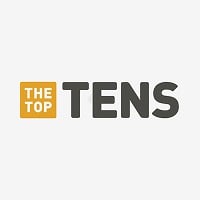 21 Zigby
22
Elliot Moose
I don't get why this is under most annoying kids shows, This show is good for toddlers and little kids. It is divided into four separate episodes which are 5 minutes long. The perfect length for a small child's attention span. Each show features two live action episodes followed by two animated episodes. This will help children to learn about the real world as well as the imaginary world. And also each show focuses on a different aspect of friendship.
BAdd New Item
Related Lists

Top 10 Stories that Should Be Adapted Into a Simpsons Treehouse of Horror Segment

Top Ten Magic Treehouse Books

Best Songs on Sofi Tukker's Treehouse

Top Ten Songs from I See Stars's Treehouse
List Stats
22 listings
5 years, 132 days old

Top Remixes
1. Caillou
2. Dora the Explorer
3. Barney & Friends
trains45
1. Dora the Explorer
2. Teletubbies
3. Yo Gabba Gabba!
EpicJake
Error Reporting
See a factual error in these listings? Report it
here
.