Best Avenged Sevenfold Songs
The Contenders: Page 5
81
Dose

82
Wish You Were Here

It's a good cover of my favourite band pink floyd...
83
Angels

84
Simulation

V 1 Comment
85
We Come Out at Night

Starts off with a ramping, fast paced intro that ramps into the full song in an immediately intense and aggressive nature, with some good guitar work and great vocals, along with outstanding drumming. The rest of the song follows suite, until it then slows down suddenly into a very welly transitioned melodic bridge, accompanied by piano, which then ramps right back into the song again, only to be revisited in the outro. Incredible song overall, very well done
Black and grey clouds willow in the balance as the sun falls on the pavement emotions stir a feeling of warmness compassion I feel at home
86
Mouth for War
Best performance at the 2012 Golden God Awards
87
Thick and Thin

Amazing riffs throughout the whole song. Definitely an underrated song.
88 Lips of an Angel
89
Forgotten Faces

Amazing song! My favorite of their first album... Very underrated...
90
As Tears Go By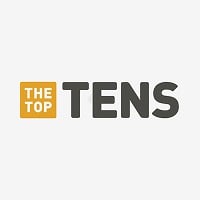 91
The Art of Subconscious Illusion

This definitely needs to be at least in the top ten I mean come on really! This song rocks!
Probably the most creative song on the album in terms of everything, the vocals, guitaring, and lyrics were all fairly experimental compared to the rest of the songs albums, and extremely well done, making it a very memorable track.
A living nightmare asleep but still aware the endless torture the painless pleasure
Not my favorite but still bad a**
V 1 Comment
92
Tonight the World Dies

This is a great song. I really love the acoustic side of A7x, like So far away, Gunslinger, Mia, but this song is different, tires to say something. As a guitar player, I find a lot of feelings between the lyrics and the guitar.
TONIGHT THE WORLD DIES IS BOTH THE BEST Avenged Sevenfold SONG AND THE MOST OVERRATED SADLY JUDGING BY ITS PLACE ON THE LIST I DOUBT MUCH PEOPLE LISTEN TO IT, BUT IT'S STILL ONE OF MY FAVORITES IT DESERVES TO BE NUMBER ONE!
This is the best Avenged Sevenfold song EVER! Yeah Afterlife is Godlike but this song is as good as Metallica it has one of the greatest solos in the history of solos
How Does humans put this song on 63 I can not understand I wont say it should be on the top but it should be in the top ten just listen to it!
V 9 Comments
93
Nothing to Say
I have nothing to say about this
This isn't an avenged song, it's slash with M. Shadows on vocals
94
4:00 Am

This is the Most underrated song. I think it should be in the top twenty I don't know why it is way back at 57. A7X is awesome lets go
How is this not top 10? Amazing guitar
Very catchy guitar and vocals. Should be so much higher!
Underrated by lack of exposure.
95
Darkness Surrounding

This song has Jimmy's drum solo. 30 seconds of pleasure!
Why is this song so low on the list? One of the best songs by A7x. Rev's magical feet at it again.
Darkness coast us the smell of fall changing seasons
love it
V 1 Comment
96
Flash of the Blade
Perfect song. I do not know why people do not consider this track to a better rating.
Check it out people, in order to get rankings
It's better than the original
Why oh why is this last. My favorite cover by them - love the Rev singing, man he was awesome
The original was better, but they did a great job of covering a great song!
V 1 Comment
97
Tension
Biggest underrated song because the intro sucks but the middle of the song is amazing and the solo is great. I would put it somewhere in the twenties maybe even a little higher.
I love the bass in this song, I am a drummer so I appreciate songs like tension, this is my ringtone
One of my fave a7x songs!
I think it's people never hear it because it's never played live, THAT'S WHY PEOPLE SHOULD EXPLORE!
V 2 Comments
98
Lips of Deceit

The Mark I breathe on you is burning through your soul your breath I waste losing control I bleed in pain testing what I know lips soaked in deceit pull me from the hole
This may be the best "hardcore" song of all time in my opinion the instrumentals and screaming are some of the best ever and it was from a group of teenagers debut album. - Sinatra6661
Why you no higher? This is my favorite song off STST by far! Don't even know why, it's just so cool and catchy with awesome riffs. Worth a listen!
V 2 Comments
99
Breaking Their Hold

Deserves to be at the bottom of the list - christangrant
100 Bloody Twister
PSearch List
Recommended Lists
Related Lists

Top 10 Avenged Sevenfold Slow Songs

Best Songs From Avenged Sevenfold's Nightmare

Best Songs On Avenged Sevenfold's Hail to the King

Best Songs Off Avenged Sevenfold's Self Titled Album

Best Lesser Known Avenged Sevenfold Songs
List Stats
28,000 votes
105 listings
9 years, 325 days old

Top Remixes (274)

1. Save Me
2. A Little Piece of Heaven
3. The Wicked End

A7X3DGBB

1. Second Heartbeat
2. Almost Easy
3. Nightmare

EvilAngel

1. Afterlife
2. Nightmare
3. Almost Easy

RenneptheDevil
View All 274
Posts
Error Reporting
See a factual error in these listings? Report it
here
.