Best '80s Hair Metal Band
richie4life
The Top Ten
1
Mötley Crüe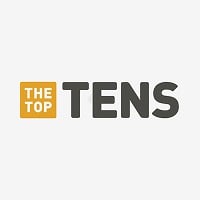 Mötley Crüe was an American metal band formed in Los Angeles, California on January 17, 1981. The group was founded by bassist Nikki Sixx and drummer Tommy Lee, lead vocalist Vince Neil and lead guitarist Mick Mars.
Motley Crue all the way! This band has been together for thirty something years?! They have definitely earned the number one spot! In my opinion Motley Crue is the best band on the planet, but then again no one asked for my opinion. I'm just saying that the Crue has had multiple albums and number one hits, they have been an inspiration for so many bands today and I'm surprised they aren't in the rock n roll hall of fame. Its such a shame that a Japanese band is at #1... smdh
Why is Metallica on here? They hated Hair Metal! And AC/DC, Judas Priest, Ozzy? You people make me laugh! Motley Crue pwns every Hair Metal poser on this list. MetallicA is a better band, but NOT HAIR METAL! - gibsonrock53
"too fast for love" has been certified platinum and bon jovi's "slippery when wet" 12 times platinum. Well my friends "too fast for love" has so much superior and much better songs than the so overrated "slippery when wet". People have no taste, they buy anything that is crap. "theatre of pain" was a bit disappointing compare to the first 2 albums but was even better than slippery when wet. No question.
Love them
V 8 Comments
2
Bon Jovi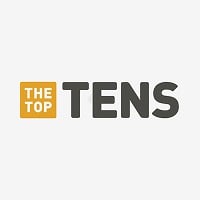 Bon Jovi is a hard rock band formed in 1983, which had a streak of successful albums in the late 1980s. The band originally consisted of lead vocalist Jon Bon Jovi, guitarist Ritchie Sambora (left in 2013), bassist Alec John Such (left in 1994), keyboard David Bryan, and drummer Tico Torres. The band's ...read more.
I love Bon Jovi I love their music what's not to love about these guys. They created good and fine music alter ought the 80s Like Runaway, Livin on a prayer, You give love a bad name, wanted dead or alive, Ultimate classics. I know some people who hate and I tell them to get a life they are way beyond number 1
These guys should be number one, songs like Livin' On A Prayer, You Give Love A Bad Name, Bad Medicine, Born To Be My Baby, Runaway, It's My Life, Lay Your Hands On Me, In And Out Of Love (man I could continue this for days) are reason enough.
their best times were the 80's
7 top ten hits in only 3 years...
they were the most popular hair metal band. - richie4life
Best hair band of all time! I'd put their song writing in top 20 of all genres all time. Jon Bon Jovi and Richie Sambora have magic together. Lots of talent in this band. My top 10 hair bands below:
0. Guns n Roses ( not a hair band but if categorized that way they should be #1)
1. Bon Jovi
2. Cinderella
3. Mötley Crüe
4. Van Halen
5. definitely Leppard
6. Poison
7. Twisted Sister
8. Quiet Riot
9. Ratt
10. Dokken
V 2 Comments
3
X Japan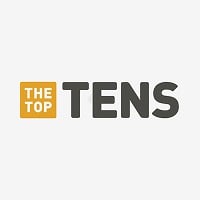 X Japan is a Japanese heavy metal band from Chiba, formed in 1982 by drummer Yoshiki and lead vocalist Toshi.
At the 80s their name is X, tough &. And oh yeah, they did have the best hair. Look at Hide's peacock tail's hair, Yoshiki's half-spiked hedgehog hair, Pata's pink mowhawk,... I'm running out of words to describe Toshi's & Taiji's hair - kurenai_tenshi
This legendary metal band from the 80s is totally awesome from the music, the dramas, the stage performance to their appearance.
Their make up rocks! (especially the hair). - kurotenshi
I love their hair naming hide's I still think it's awesome wouldn't mind wearing it
kiss are the best hair metal band ever
V 1 Comment
4
Kiss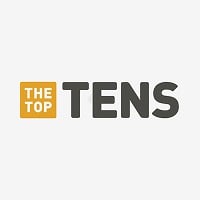 Kiss is an American hard rock band formed in New York City in January 1973 by Paul Stanley, Gene Simmons and the band's original manager, Lew Linet.
Who ever votes 4 metallica 4 hair metal is an idiot. lmfao they're thrash.. btw ozzy, judas priest and ac/dc rnt even close 2 hair metal either... KISS RULEZZ! - imagesk8r6969
5
Def Leppard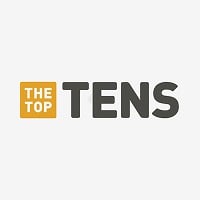 Def Leppard are an English rock band formed in 1977 in Sheffield as part of the new wave of British heavy metal movement.
Don't really consider definitely Leppard hair metal.
Actually, they didn't like being called hair metal.
They refused to call it hair metal
They are not hair metal
V 4 Comments
6
Guns N' Roses
Influential as hell. BEST ROCK BAND OF ALL TIME! Before of course Axl's ego got the better of him. It was sad to see these guys so short lived - sharm7064
X JAPAN IS BEFORE GUNS N' ROSES?????? DO YOU KNOW WHAT MUSIC IS???? - rock2metal
Best hair metal band EVER. Axl's voice, Slash's guitar playing and the rest of the band are doing their best. One of the best bands ever.
Guns N' Roses is not a hair metal band its hsrd rock
V 7 Comments
7
Skid Row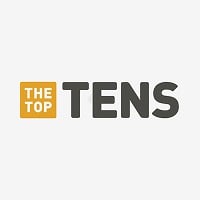 Skid Row is an American heavy metal band, formed in 1986 in Toms River, New Jersey. They were very successful in the late 1980s and early 1990s, with their first two albums certified multi-platinum.
Sebastian bach is the BEST SINGER OF ALL TIMES (IN HAIR METAL), Skid Row was the perfect example of an energetic powerful band, with the biggest power ballad ever (i remember you), such a great band..
Skid Row considering energy, charisma, and the spirit of real hair metal Skid row has it, should be on the top 10.
Bas' is the Boss. If you don't agree, this party is over so get the...
8
Scorpions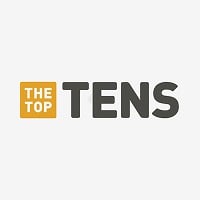 Scorpions are a German rock band formed in 1965 in Hanover by Rudolf Schenker. Since the band's inception, its musical style has ranged from hard rock to heavy metal.
V 1 Comment
9
Van Halen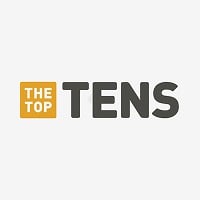 Van Halen is an American hard rock band formed in Pasadena, California, in 1972. From 1974 until 1985, the band consisted of guitarist Eddie Van Halen, vocalist David Lee Roth, drummer Alex Van Halen, and bassist Michael Anthony.
Hard rock, good though - Lucretia
Van Halen is it all when it comes too glam they are what set the blue print for the 80s hard and glam rock scene and there debut is the best debut of all time rock on Van Halen
Are you kidding me! Van Halen basicaly invinted 80's hair bands. They started the whole 80's sunset strip movement. They would have Eddie play with back to the crowd so up and comers wouldn't steal his style.
10
Dokken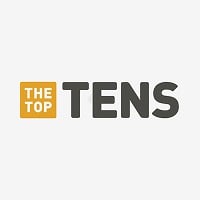 Dokken are an American metal band formed in 1979. They split up in 1989 and reformed four years later.
Great band. Very underrated
I agree very under rated
Should be in top five.
The Contenders
11
Europe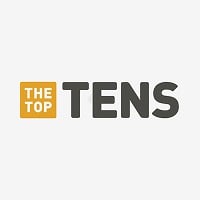 Europe is a Swedish rock band formed in Upplands Väsby, Stockholm in 1979 under the name Force by vocalist Joey Tempest, guitarist John Norum, bassist Peter Olsson and drummer Tony Reno.
Should definitely be higher this band is still putting out albums today.
12
Whitesnake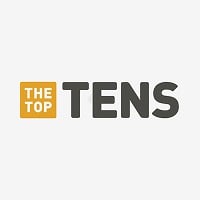 Whitesnake are a rock band formed in England in 1978 by singer David Coverdale, after his departure from his previous band Deep Purple.
13
Twisted Sister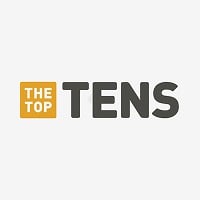 Twisted Sister is an American heavy metal band originally from Ho-Ho-Kus, New Jersey, and later based in Long Island, New York.
DO YOU PEOPLE EVEN KNOW WHAT HAIR METAL IS? Metallica TOP 5 JUST LIKE EVERY OTHER LIST CAUSE OF THE 5TH GRADE Metallica FANS.
14
Ratt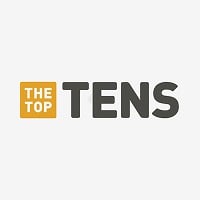 Ratt is an American heavy metal band that had significant commercial success in the 1980s, with their albums having been certified as gold, platinum, and multi-platinum by the RIAA.
Awesome riffs and great lyrics! How is Ozzy "hair-metal? " Ratt defines hair metal better than anybody!
Ratt kicks ass! My favorite hair metal band.
Ratt should be in the top 10 for sure. These boys had the coolest songs and Stephen Pearcy's voice is ultimately unique; it's raw and a bit gravelly in a truly good way. I agree with the other poster who said they have awesome riffs and great lyrics. The songs stick in your head because of their distinctive style and their lyrics have a brutal sexiness to them (I'm a girl, so I am more in tune to this, ha). Ratt has a gritty lyrics style, but they are romantic in a sense, and they made you feel as if the singer really had some exceptional insight into the workings of the female mind. Even if that's not so, they made you believe it and wrapped it up in songs that kick ass and stay with you. I rocked out to their music this morning while getting ready for work and blow-drying my hair! Love them!
15
Quiet Riot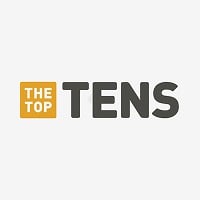 Quiet Riot is an American heavy metal band. The band was founded in 1973, by guitarist Randy Rhoads and bassist Kelly Garni under the name Mach 1. They then changed the name to Little Women, before settling on Quiet Riot in May 1975. The band's name was inspired by a conversation with Rick Parfitt of ...read more.
"BANG YOUR HEAD, " "C'MON FEEL THE NOIZE" MAN, VOTE FOR QUIET RIOT. - theforgiventeen
Metal health forever! Did you see their cover, " Come on feel the noise"?
Opened the door for all of these other 80's hair bands in the metal music industry. Should be higher. BP
16
Iron Maiden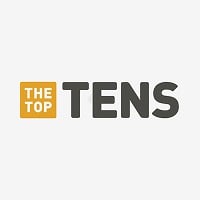 Iron Maiden are an English heavy metal band formed in Leyton, East London, in 1975 by bassist and primary songwriter Steve Harris. The most critically acclaimed period for the band was from 1983-1989. With vocalist Bruce Dickinson, bassist Steve Harris, lead guitarist Dave Murray, rhythm guitarist Adrian ...read more.
Maiden is no where near hair/glam metal
Iron Maiden may be metal, but they are not hair metal.
Can't believe no one mentioned Iron Maiden. If you think KISS was metal... LMAO.
That's insulting them. They have more talent them most hair bands - Lucretia
V 2 Comments
17
Cinderella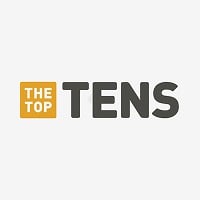 Cinderella is an American glam metal and hard rock band from the suburbs of Philadelphia, Pennsylvania. The band emerged in the mid-1980s with a series of multi-platinum albums and hit singles whose music videos received heavy MTV rotation.
Cinderella is the second best hair band of all time behind Bon Jovi. Unlike most of the other lead vocalists from the hair band era, Tom Keifer's voice doesn't sound dated. Along with Jon Bon Jovi, his song writing was excellent. Cinderella had a bluesy Black Crowes feel to them with better vocals.
V 1 Comment
18
Poison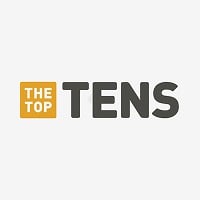 Poison is an American hair/glam metal band that achieved great commercial success in the mid-1980s to the mid-1990s.
POISON IS THE BEST BAND EVER! They should really be the first one on the list. Everybody has to listen to Poison, even the kids who listens to that beep rap music these days! NOTHING BUT A GOOD TIME IS THE BEST ONE.
Poison should really be #1 because they were the band that recived the most comercial success in the 80s when hair/glam bands really were popular. Most of their songs are known by almost every person, like Every Rose Has Its Thorn and nothing But A Good Time. They also really stood out more then every other band to. - rocker
Poison is the best hair metal band.No doubt about.From the bands I know,Poison is the band that got many good songs.
*Talk dirty to me,I wont forget you,nothing but a good time,Life goes on,stand,Ride the wind,etc are great songs.
And they have received a great success in 80s,Sold over 40 million records.I never seen hair metal band received a success like that
19
Judas Priest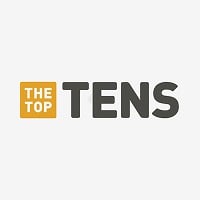 Judas Priest are a British heavy metal band that formed in Birmingham, England, in 1969. They are often referred to as one of the greatest metal bands of all time, and are even commonly called "The Metal Gods", after one of the songs on their 1980 album "British Steel". ...read more.
They only had one hair metal album.
Judas Priest is Heavy Metal not glam/hair
20
D'erlanger
everything in the x-japan item is here but better - ronluna
21 Tesla
22
Queen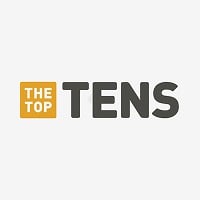 Queen are an English rock band formed in 1970. Members were Freddie Mercury (Vocals and Piano), Brian May (Guitar, Vocals), Roger Taylor (Drums, Vocals), and John Deacon (Bass Guitar, Vocals). Before forming into Queen, Brian May and Roger Taylor had played together in a band named Smile. Freddie Mercury ...read more.
23 Firehouse
24
Winger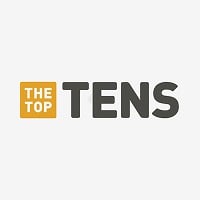 25
Aerosmith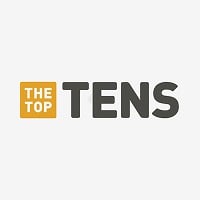 Aerosmith is an American rock band, sometimes referred to as "the Bad Boys from Boston" and "America's Greatest Rock and Roll Band".
26
Autograph
Great songs... great albums... great band! I miss you so much,
guys. C'mon... turn up the radio and let me listen to your
music once more!

27
Warrant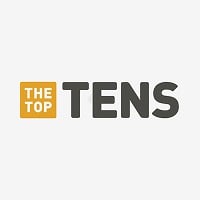 Warrant is an American glam metal band formed in 1984 in Hollywood, California, that experienced success from 1989 to 1996 with five albums reaching international sales of over 10 million.
28
Stryper
Should be higher based on music and hair
29 Faster Pussycat
30
White Lion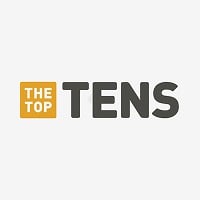 When I first heard White Lion in the late 80's I was about 17 or 18 years old. I have recently looked a few old songs from bands I loved back then up on youtube. My favorite White Lion songs sparked a feeling in me just like long ago; the song 'When the Children Cry' is timeless, I love it. And I'm so happy to see Mike Tramp the lead singer of White Lion still going strong and making beautiful music today, it's great!
31 Sleeze Beez
32 Hurricane
33 Hanoi Rocks
34
Billy Squier
The ONLY thing that makes sense why Billy isn't Top 5 o this list is because people don't think of him as a "hair band"... Which actually, I never really did either.
35 Shotgun Messiah
36 Bullet Boys
37 Luna Sea
38 Nitro
39 LA Guns
40
Pretty Boy Floyd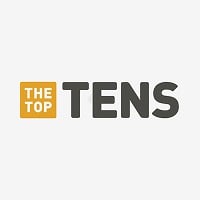 Pretty Boy Floyd is a glam metal band from Hollywood, California formed in 1987. They are most famous for their 1989 debut album Leather Boyz With Electric Toyz and the two singles from it; "Rock and Roll" and "I Wanna Be With You".
Pretty Boy Floyd is amazing, should be a little higher up.
41
Loudness
The first loudness song I heard was Crazy Nights. I heard it on www.AccuRadio.com/rock and clicked on 80s Hair Metal, then Loudness played. It's 2015 and I'm a fan of rock from the 80s. Music nowadays sucks. Loudness is a perfect example of a true rocknroll band, as well as KISS, Bon Jovi, Motley Crue, Seduce, Accept, Anthrax, Nirvana, Social Distortion, The Who, Cream, Rob Zombie, Guns N Roses and so much more!
V 1 Comment
42 Kingdom Come
43
The Stalin
one of the band who introduced noise/punk/metal in japan - ronluna
44 Vinnie Vincent Invasion
45
Great White
Such a great underrated 80s Hair Metal band!
46 Buck-Tick
47
Dead End
this band even influenced X-JAPAN who is at the top and thats why they are greater than them
morrie, you adachi, crazy cool joe, minato - ronluna
dead end is coming back...
check them out in jack in the box 2009 summer - ronluna
48 Kix
49 Dangerous Toys
50 Fastway
PSearch List
Recommended Lists
Related Lists

Greatest Hair Metal Bands

Top 10 Glam / Hair Metal Bands

Top 10 Hair Metal Bands that Have Held Up Well

Top Ten Hair Bands of the 1980s
List Stats
2,000 votes
57 listings
10 years, 9 days old

Top Remixes (4)

1. Mötley Crüe
2. Kiss
3. Def Leppard
christangrant

1. Mötley Crüe
2. Kiss
3. Def Leppard
stjpbwthjk

1. Van Halen
2. Iron Maiden
3. Guns N' Roses
Brobusky
View All 4
Error Reporting
See a factual error in these listings? Report it
here
.