Best Actresses of the 90s
The Top Ten
1
Michelle Pfeiffer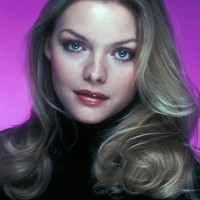 Michelle Marie Pfeiffer is an American actress and producer. One of the most popular actresses of the 1980s and 1990s, she has received international acclaim and many accolades for her work in both comedic and dramatic films.
The Russia House (1990), Frankie and Johnny (1991), Batman Returns (1992), Love Field (1992), The Age of Innocence (1993), Wolf (1994), Dangerous Minds (1995), Up Close & Personal (1996), To Gillian on Her 37th Birthday (1996), One Fine Day (1996), A Thousand Acres (1997), The Deep End of the Ocean (1999), The Story of Us (1999), A Midsummer Night's Dream (1999).
She is the most beautiful, multi talented and brilliant actress of them all. Humble and earthy as well. THE BEST unparalleled
Needs a little HAIRSPRAY (2007)!
Absolutely should top every list she's on!
2
Sandra Bullock

Sandra Annette Bullock is an American actress and producer. She is one of Hollywood's highest-paid actresses, and is an Academy Award and Golden Globe Award winner.
When the Party's Over (1992), Love Potion No. 9 (1992), The Vanishing (1993), The Thing Called Love (1993), Demolition Man (1993), Fire on the Amazon (1993), Wrestling Ernest Hemingway (1993), Speed (1994), Who Do I Gotta Kill? (1994), While You Were Sleeping (1995), The Net (1995), Two If by Sea (1996), A Time to Kill (1996), In Love and War (1996), Speed 2: Cruise Control (1997), Hope Floats (1998), Practical Magic (1998), Forces of Nature (1999).
Sandra Bullock is an outstanding actress who did a wonderful job starring in both emotional roles as well as less emotional roles. Her acting abilities are meaningful and definitely to be remembered. Moreover, her German is very charming.
Definitely the best actress from the 90s and still going strong. She looks as beautiful and stunning as ever.
Sandra is a wonderful actress. I'm convinced that she is a beautiful person inside and out! I'm a fan!
3
Julia Roberts

Julia Fiona Roberts is an American actress and producer. She became a Hollywood star after headlining the romantic comedy Pretty Woman, which grossed US$464 million worldwide.
Great actress. There's a reason why she's the pretty woman in Pretty Woman.
The prettiest Women in the World great actress with her hard work. She looks Like About 35 years old, But Now She's 51 yrs Old.
She was the number 1 actress in the 90s... highest paid, global stardom, box office, great movies in her filmography, most beautiful & got a whopping $25 million salary for a movie & it was a first time for an actress... still going strong in 2019
she's so great of an actress, she deserves to be number 1.
4
Nicole Kidman

Nicole Mary Kidman is an Australian-American actress and film producer. Kidman's breakthrough roles were in the 1989 feature film thriller Dead Calm and television thriller miniseries Bangkok Hilton.
Days of Thunder (1990), Flirting (1991), Billy Bathgate (1991), Far and Away (1992), Malice (1993), My Life (1993), To Die For (1995), Batman Forever (1995), The Portrait of a Lady (1996), The Peacemaker (1997), Practical Magic (1998), Eyes Wide Shut (1999).
Best actress.
5
Jennifer Aniston

Jennifer Joanna Aniston is an American actress, producer, and businesswoman. The daughter of Greek actor John Aniston and American actress Nancy Dow, Aniston gained worldwide recognition for portraying Rachel Green on the popular television sitcom Friends, a role which earned her a Primetime Emmy Award, ...read more.
I love jen! I honestly think she an amazing actress! :) she is probably my favorite actress of all time!
She is absolutely amazing, I love sandra bullock too! But jenny had to it for me. Rachel is so funny and I would like to say to Jen, "how you doing "
I reelly liked her on friends.
Overrated! Worst character in friends.
6
Meg Ryan

Margaret Mary Emily Anne "Meg" Hyra, known professionally as Meg Ryan, is an American actress and producer.
Joe Versus the Volcano (1990), The Doors (1991), Prelude to a Kiss (1992), Sleepless in Seattle (1993), Flesh and Bone (1993), When a Man Loves a Woman (1994), I. Q. (1994), French Kiss (1995), Restoration (1995), Courage Under Fire (1996), Addicted to Love (1997), Hurlyburly (1998), City of Angels (1998), You've Got Mail (1998).
if I would ever vote... it would be for nobody but meg ryan only...
The rom com queen of 90's. America's Sweetheart. She ruled box office of 90's
The cutest actress ever
7
Angelina Jolie

Angelina Jolie is an American actress, filmmaker, and humanitarian. She has received an Academy Award, two Screen Actors Guild Awards, and three Golden Globe Awards. She has also been cited as Hollywood's highest-paid actress. ...read more.
Cyborg 2 (1993), Without Evidence (1995), Hackers (1995), Love Is All There Is (1996), Mojave Moon (1996), Foxfire (1996), True Women (1997), George Wallace (1997), Playing God (1997), Gia (1998), Hell's Kitchen (1998), Playing by Heart (1998), Pushing Tin (1999), The Bone Collector (1999), Girl, Interrupted (1999).
Angelina jolie is hardworking&nice person
8
Demi Moore

Demi Gene Guynes, professionally known as Demi Moore, is an American actress, filmmaker, former songwriter, and model.
Ghost (1990), Nothing But Trouble (1991), Mortal Thoughts (1991), The Butcher's Wife (1991), A Few Good Men (1992), Indecent Proposal (1993), Disclosure (1994), The Scarlet Letter (1995), Now and Then (1995), The Juror (1996), If These Walls Could Talk (1996), Striptease (1996), Destination Anywhere (1997), G. I. Jane (1997), Deconstructing Harry (1997).
She looks very beautiful. She should have been on 4th position after Angelina Jolie...
The best an most beautiful
Her eyes is so lively
9
Susan Sarandon

Susan Abigail Sarandon is an American actress. She is an Academy Award and BAFTA Award winner who is also known for her social and political activism for a variety of liberal causes.
White Palace (1990), Thelma & Louise (1991), Light Sleeper (1992), Bob Roberts (1992), Lorenzo's Oil (1992), The Client (1994), Little Women (1994), Safe Passage (1994), Dead Man Walking (1995), Twilight (1998), Illuminata (1998), Stepmom (1998), Earthly Possessions (1999), Cradle Will Rock (1999), Anywhere But Here (1999).
You forgot The Lovely Bones (2008), James & the Giant Peach (1996) and Enchanted (2007).
# 17 are you kidding me lol who did this list. She is top 10 hands down
10
Catherine Zeta-Jones

Catherine Zeta-Jones is a Welsh actress. Born and raised in Swansea, Zeta-Jones aspired to be an actress from a young age.
1001 Nights (1990), Out of the Blue (1991), Christopher Columbus: The Discovery (1992), Splitting Heirs (1993), The Cinder Path (1994), The Return of the Native (1994), Catherine the Great (1995), Blue Juice (1995), The Phantom (1996), Titanic (1996 TV), The Mask of Zorro (1998), Entrapment (1999), The Adventures of Young Indiana Jones: Daredevils of the Desert (1999), The Haunting (1999).
The Contenders
11
Winona Ryder

Winona Ryder is an American actress. One of the most profitable and iconic 1990s actresses, she made her film debut in the 1986 film Lucas.
She is my favorite actress, since I was a kid I have 8 of her movies. When love is not enough was great too. I also have 2 of her biographies, an interview book as well. I have gotten her movies as gifts for friends and nieces as well. I own mermaids, boys, great balls of fire, reality bites, little women, last word, autumn in ny and edward scissorhands. It's a shame that she doesn't take better care of her health, I love how she can act with her eyes. I think is better suited for drama than comedy.
Welcome Home, Roxy Carmichael (1990), Edward Scissorhands (1990), Mermaids (1990), Night on Earth (1991), Bram Stoker's Dracula (1992), The Age of Innocence (1993), The House of the Spirits (1993), Reality Bites (1994), Little Women (1994), How to Make an American Quilt (1995), Looking for Richard (1996), Boys (1996), The Crucible (1996), Alien: Resurrection (1997), Celebrity (1998), Girl, Interrupted (1999).
Really needs to be number one. Edward Scissorhands was Tim Burton's best movie, and she was great in it. Dracula, Reality Bites, Girl, Interrupted, Mermaids, Night on Earth, The Crucible, The Age of Innocence, and Little Women were also some of her best performances. She also just happens to be the best part of Alien: Resurrection. Winona Ryder is truly America's sweetheart of the 90's and still is today.
She is the best! Love her very much. Since watching her in Edward Scissorhands, I started falling in love with her. I keep watching her movies, from Reality Bites, Mermaids, Beetlejuice, Heathers, Alien: Resurrection, Girl Interrupted to her newest T.V. shows, Stranger Things. Can't wait for her next project!
12
Sharon Stone

Total Recall (1990), He Said, She Said (1991), Scissors (1991), Year of the Gun (1991), Diary of a Hitman (1991), Where Sleeping Dogs Lie (1991), Basic Instinct (1992), Sliver (1993), Intersection (1994), The Specialist (1994), The Quick and the Dead (1995), Casino (1995), Diabolique (1996), Last Dance (1996), Sphere (1998), The Mighty (1998), Gloria (1999), The Muse (1999), Simpatico (1999).
Sharon Stone is the most beautiful actress Hollywood ever produced
Basic Instinct... do I need to say more?
13
Kristy Swanson
Dream Trap (1990), Diving In (1990), Mannequin: On the Move (1991), Hot Shots! (1991), Highway to Hell (1991), Buffy the Vampire Slayer (1992), The Chili Con Carne Club (1993), The Program (1993), The Chase (1994), Getting In (1994), Higher Learning (1995), The Phantom (1996), Marshal Law (1996), 8 Heads in a Duffel Bag (1997), Lover Girl (1997), Tinseltown (1997), Bad to the Bone (1997), Ground Control (1998), Supreme Sanction (1999), Big Daddy (1999).
14
Nastassja Kinski

Nastassja Aglaia Kinski (born 24 January 1961) is a German actress and former model who has appeared in more than 60 films in Europe and the United States. She is the daughter of the actor Klaus Kinski. ...read more.
Dawn (1990), The Secret (1990), The Sun Also Shines at Night (1990), The Insulted and the Injured (1991), The Blonde (1992), Faraway, So Close! (1993), Crackerjack (1994), Terminal Velocity (1994), Somebody Is Waiting (1996), Fathers' Day (1997), Little Boy Blue (1997), One Night Stand (1997), Bella Mafia (1997), Savior (1998), Your Friends & Neighbors (1998), Susan's Plan (1998), The Lost Son (1999), The Intruder (1999).
One of my favorite actresses. Still, I believe she was better in the 80's and certainly very attractive in the 70's. However, she belongs rightfuly on this list.
15
Kate Winslet

Kate Elizabeth Winslet, is an English actress and singer. She is the recipient of an Academy Award, an Emmy Award, four Golden Globe Awards, a Grammy Award, and three BAFTA Awards.
Heavenly Creatures (1994), A Kid in King Arthur's Court (1995), Sense and Sensibility (1995), Jude (1996), Hamlet (1996), Titanic (1997), Hideous Kinky (1998), Holy Smoke (1999).
She deserves 1 rank
Kate winslet can never again... A God gift.
The best actress of the decade..
16
Pamela Anderson

Pamela Denise Anderson is a Canadian-American actress. In addition to her acting career, she is also a model, producer, author, activist and a former showgirl, known for her roles on the television series Home Improvement, Baywatch and V.I.P..
Snapdragon (1993), Raw Justice (1994), Naked Souls (1995), Baywatch: Forbidden Paradise (1995), Barb Wire (1996).
17
Uma Thurman

Uma Karuna Thurman is an American actress and model. She has performed in leading roles in a variety of films, ranging from romantic comedies and dramas to science fiction and action movies.
18
Drew Barrymore

Drew Blythe Barrymore is an American actress, producer, director, author, model and entrepreneur. She is a member of the Barrymore family of actors, and the granddaughter of John Barrymore. She achieved fame as a child actress with her role in E.T. the Extra-Terrestrial.
Poison Ivy (1992), Guncrazy (1992), Sketch Artist (1992), Doppelganger (1993), The Amy Fisher Story (1993), No Place to Hide (1993), Wayne's World 2 (1993), Bad Girls (1994), Boys on the Side (1995), Mad Love (1995), Batman Forever (1995), Everyone Says I Love You (1996), Scream (1996), Wishful Thinking (1997), Best Men (1997), The Wedding Singer (1998), Ever After (1998), Home Fries (1998), Never Been Kissed (1999).
Also appeared in Curious George (2006).
Sexy
19
Mira Sorvino

Mira Katherine Sorvino is an American actress. She came to prominence after winning the Academy Award and Golden Globe for Best Supporting Actress for her performance as a hooker with a heart of gold in Woody Allen's Mighty Aphrodite.
New York Cop (1993), Amongst Friends (1993), The Dutch Master (1994), The Second Greatest Story Ever Told (1994), Barcelona (1994), Parallel Lives (1994), Quiz Show (1994), Mighty Aphrodite (1995), Tales of Erotica (1996), Beautiful Girls (1996), Jake's Women (1996), Tarantella (1996), Sweet Nothing (1996), Norma Jean & Marilyn (1996), Romy and Michele's High School Reunion (1997), Mimic (1997), The Replacement Killers (1998), Too Tired to Die (1998), Lulu on the Bridge (1998), Free Money (1998), At First Sight (1999), Summer of Sam (1999).
20
Gwyneth Paltrow

Shout (1991), Hook (1991), Cruel Doubt (1992), Deadly Relations (1993), Flesh and Bone (1993), Mrs. Parker and the Vicious Circle (1994), Jefferson in Paris (1995), Se7en (1995), Moonlight and Valentino (1995), Sydney (1996), The Pallbearer (1996), Emma (1996), Sliding Doors (1998), Great Expectations (1998), Hush (1998), A Perfect Murder (1998), Shakespeare in Love (1998), The Talented Mr. Ripley (1999).
21
Famke Janssen

Famke Beumer Janssen is a Dutch actress, director, screenwriter and former fashion model. She played Xenia Onatopp in GoldenEye, Jean Grey / Phoenix in the X-Men film series, Ava Moore on Nip/Tuck and Lenore Mills in the Taken film trilogy.
Fathers & Sons (1992), Model by Day (1994), Relentless IV: Ashes to Ashes (1994), Lord of Illusions (1995), GoldenEye (1995), Dead Girl (1996), City of Industry (1997), Snitch (1998), The Gingerbread Man (1998), Deep Rising (1998), RPM (1998), Rounders (1998), Celebrity (1998), The Adventures of Sebastian Cole (1998), The Faculty (1998), House on Haunted Hill (1999).
Famke is the girl next door. I don't know why she doesn't get more face time with the public.
22
Jodie Foster

Alicia Christian "Jodie" Foster is an American actress, director and producer who has worked in films and on television. She has often been cited as one of the best actresses of her generation.
Catchfire (1990), The Silence of the Lambs (1991), Little Man Tate (1991), Shadows and Fog (1992), Sommersby (1993), Maverick (1994), Nell (1994), Contact (1997), Anna and the King (1999).
We are voting on best actress, right? Not hot-chickness, not cars-blowing up and boobs or cute-ability? Talent, right? Of this list she is probably the one.
Two Words: NIM'S ISLAND (2008)!
23
Robin Tunney

Robin Tunney is an American actress. She is known for her role as Teresa Lisbon on the television series The Mentalist, and her portrayal of Veronica Donovan on the first two seasons of Prison Break.
Perry Mason: The Case of the Reckless Romeo (1992), Encino Man (1992), J. F. K. : Reckless Youth (1993), Empire Records (1995), Riders of the Purple Sage (1996), The Craft (1996), Niagara, Niagara (1997), Julian Po (1997), Montana (1998), Rescuers: Stories of Courage: Two Families (1998), Naked City: Justice with a Bullet (1998), End of Days (1999).
24
Bridget Fonda

Bridget Jane Fonda is a retired American actress. She is known for her roles in such films as The Godfather Part III, Single White Female, Point of No Return, It Could Happen to You, and Jackie Brown.
Frankenstein Unbound (1990), The Godfather: Part III (1990), Iron Maze (1991), Out of the Rain (1991), Doc Hollywood (1991), Leather Jackets (1992), Single White Female (1992), Singles (1992), Army of Darkness (1992), Bodies, Rest & Motion (1993), Point of No Return (1993), Little Buddha (1993), It Could Happen to You (1994), The Road to Wellville (1994), Camilla (1994), Rough Magic (1995), Grace of My Heart (1996), City Hall (1996), Touch (1997), In the Gloaming (1997), Mr. Jealousy (1997), Jackie Brown (1997), Break Up (1998), Finding Graceland (1998), A Simple Plan (1998), Lake Placid (1999).
25
Sigourney Weaver

Susan Alexandra "Sigourney" Weaver is an American actress and film producer. Following her film debut as a minor character in Annie Hall, she quickly came to prominence in 1979 with her first lead role as Ellen Ripley in Alien.
Alien 3 (1992), 1492: Conquest of Paradise (1992), Dave (1993), Death and the Maiden (1994), Jeffrey (1995), Copycat (1995), The Ice Storm (1997), Snow White: A Tale of Terror (1997), Alien: Resurrection (1997), A Map of the World (1999), Galaxy Quest (1999).
Very good actor and good in aliens
Often shown in Holes (2003).
Vary vary Sexy
PSearch List