Best Arash Songs
Iranian-Swedish singer, dancer, entertainer and producer.
The Top Ten
1
Arash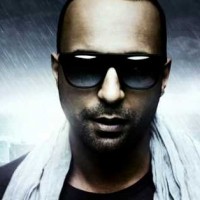 Feat Helena Josefsson, Swedish singer and songwriter
Arash every song save in my heart.
My best song forever
Arash is a King of songs I love him, his songs, his Style etc
2
Temptation
Arash is the best
Arash is the best in world...
I like every song of arash
Ossom song... The female portion z just amazing... I advise you all 2 frst listen dis song...
3
Tike Tike Kardi
Really nice song
Download
good song
4
Pure Love
Both the audio and video of this song is tremendous. Whats pure love I don't even know but anyone can feel by hearing it. The ending of the video was beyond of imagination a dead lover saved his lovers life whats fantastic ending hats off Aarash keep it up
Awesome song! Make's you mad anytime you hear this & tears come outta my eyes...
An awesome song...
Really touch my heart
Lovely...
I really love this song...
5
Chori Chori
Nice song. Great music a good fusion of Persian and punjabi music
6
Boro Boro
What a Song by Arash!
It is there in Bollywood movie " Bluff master"...
Like it Very much... Has good music too.. Perfect voice... Perfect music... Perfect composition...
Just awesome... Mindblowing... No wonderwhy Bollywood took it
When I think of bolly fusion songs, I can't miss this one. G8 Bollywood music by Arash... :]
7
Broken Angel
No words to describe it. Once you listen to this song you will be addicted to this song and video
It' so nice song, I wish no one face this life. No words to describe it



I love this one like hell... The video cinematography is awesome, really reaches out to my heart always
This one is the best. and this will become the greatest hit in future. god bless arashh you can do it
8 Donya
9
Iran Iran
BEST PEOPLES IS IranIAN IN WORLD
10
Suddenly
AWESOME! Need more songs like this! Such Gr88 tune!
Any suggestions?
I am rehman shiekh korangi. Suddenly my fewrid song!
I am Rehman shiekh korangi. Suddenly my fewreid song ok!
The Contenders
11
One Day

This is a very nice song. It makes me happy.
One day song & video nice & so romantic
Amazing song! I listen to it almost every day. Really GOOD!
It so nice it's is awesome. Every time I listen to it. It's makes me feel like so fresh. Its music is parfact for pure love. I like all best songs of arash.. need more song like this♥
12
She Makes Me Go

It deserves no. 1... I think it's the best song of Arash.
Nice
Mind blowing song... Must listen.. ♥♥
13
Dasa Bala
Its like awesome man. Every time I listen to it, it makes me feel so fresh. Its music is perfect. The rap is too good. And arash he rocks, simply fantastic.
Awesome music! I just love it...
14
Bego Ey Yaar Bego
I want to download
15
Melody
My name is melody to can I have arash feat rebecca
This song ALWAYS makes me smile!
I love all songs of arsh with helena
16
Sex Love Rock N Roll
I want to download all song of arash
good
17 Always
18
Behnaz
I like it. Actually this song is for his wife whose name is behnaz ansari
number 1
19
Kandi
Awesome song! Kandi! Kandi!
20
Tekoon Bede

21 Omg (Oh My God)
22
Esmet ChiChie

BAdd New Item