Best Bangladeshi Guitarists
animetal1230
The Top Ten
1
Ibrahim Ahmed Kamal (Warfaze)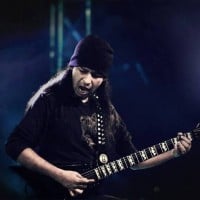 None Like BOSS! He was the BEST... He is the BEST... He will remain as the BEST... Others are also good but no one can be like our KAMAL VAI...
Kamal vai is top of the tone. He takes the opportunity to give some fellows who will really represent him to the world of guitar...
Kamal vai is Kamal vai... No one can take his place in bangladesh... Hail the guitarman...
He is best guitarist I saw in Bangladesh
2
Ayub Bacchu (LRB)
Boss
He is the boss
When a guitar is in his hands it starts to talk
In bangladesh when a ranfom people start to think about guitar the first thing came in their mind is AB with a guitar people ob bd first find ab in mind not the guitar
In one word he is the guitar LOARD of bangladesh
He can boost up any show alone with the guitar in hand. Equally good at concerts & live shows. Can tie up with any instrument beside him playing. May be not a metal song player but I firmly believe he can hook up with any of the main stream quite easily. Perhaps his band LRB didn't released that much successful tracks in recent past, but this band has some ever green tracks from their past records. With guitar and his vocal ability his is a gifted musician.

Prince_rulze
No comment to make him smaller.
i don't have the words that he deserves.
speechlessly he is the best. Emotion is a key thing in his playing.
he doesn't play guitar through the notes, he plays with feelings.
that's why he is AYUB BACCHU...
just love him.
3
Ershad (Artcell)
Man with wonderful skills, very advanced techniques
He is just awesome...He is very skillful...
Ershad a skillful and dedicated guitarist has helped to make the Bangladeshi band ARTCELL one of the most famous bands in Bangladesh. He has helped to improve the rock music in Bangladesh. He has an extraordinary ability to play guitars. He is an inspiration to all the young guitarists in Bangladesh
He possesses the rare gift of blending rock music with classical music: which regarded as a hallmark of great guitarists. However among guitarist in Bangladesh, it is a rare quality and therefore for this virtuosity I deem him the best guitarist in Bangladesh.
4
Oni Hasan (Warfaze)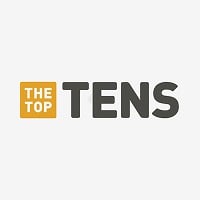 Oni Hasan (born 1 August 1985) is a renown celebrity, guitarist and composer from Dhaka, Bangladesh. He is best known as the lead guitarist and composer of the famous Bangladeshi heavy metal, hard rock band Warfaze from late 2006 to January 2015. Oni hasan was also the lead guitarist/composer of a popular ...read more.
he is one of the fastest guitarist I ever seen... he specially uses jackson guitars.. rock all the way
His playing is so clean and when I do his solo very slow in media player every notes I can understand. Legato play is very easy to play and its always clean but alternate picking is not very easy but he does alternate picking and create clean sound. AB does lots of legato and obviously its clean but always remember legato is always easy and its very clean always and when u slow it in media player you can understand every notes But Oni Hasan dose lots of Picking and its very difficult but every notes can understand. you can cover his solo without tab by doing slow in Media player. For this I love his playing. He is awesome. He must be the number 1.
Wherever he starts, he makes it epic...
Don't need to say any thing about this man!
U can see while he is playing, he is the master!
5
Maher Khan (Nemesis)
One of the best guitarist one could ever listen to. This guy has the groove, the technique of creating awesome solos. The sound he has been producing for Nemesis is simply fabulous. Great going maher khan.
He should be on top, his anthem like songs are what is given to Bangladesh's Music industry which has evolved drastically since then. And not to mention about Nemesis as a band.
Maher Khan, one of the best, if not THE best guitarists of Bangladesh. Respect...
Best of his generation
6
Russel Ali (King me, Ex-Warfaze)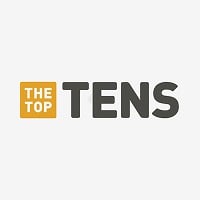 Russell Ali started his career as the lead guitarist and keyboard player of the popular rock band Warfaze in Bangladesh. Russell Ali left the band at this stage to start a music career in the United States.
Russell ali in the best... Still I don't want to compare any guitarist as they all have different genre and taste of music... All of them are good
I am one of the most fortunate to work with Russell Ali for 5 yrs. He is unique and a maestro at what he plays. Talent are dime a dozen, but geniuses are rare. He is extremely gifted and hard working. Every note he plays is pure music. And he is excellent in both Guitar and Keyboard.
One of the best Guitarist in BD... He's the BO$$
I wish this guy was higher than Ayub Bacchu. He is on two because people know him. This guy has better speed. - zxm
7
Sazzad Arefeen (De-illumination)
Sazzad vai is best... We love you...
For me Sazzad Arefeen is the best talented guitarist of Bangladesh... Awesome guitarist... Loved the way he plays his guitar...
One of the best Guitarist in BD. East or West Sazzad Bro is the Best.
Sazzad Bro has a lot of skills, and full dedication for music.
8
Shishir (Aurthohin)
The solos of Itihash, protirup and guti(s)...Crazy!
The only guitarist in Bangladesh doing guitar and keys combo in concerts and managing concerts all alone..
By far the best! I've never seen any BD guitarist doing guitar and keys combo at the same time.. Just AMAZING!
By far the best of the current crop. Both technically and musically.
9
Lincoln (Artcell)
Our James Hetfield!
I love him for outstanding creativity, his talent is god gifted... Awesome really awesome
To know his guitering everyone should listen amar potclola, dushor prantor... Etc
His plucking theme is really great... He is the great acoustic guitarist in Bangladesh... Even from... Komol and bacchu
10
Imran (Rockstrata)
Rockstrata is real rock band
Best lead guiterest in bd, no dubt
Imran vai is the best lead guitarist in BD. He showed his talent in ROCKSTRATA's 1st title album "Rockstrata" and the second album "Notun Shader Khojey"which called the album of history in BD.
Listen to the two RockStrata albums and you'll know what Imran can play. He is awesome
The Contenders
11
Mainul Islam (Rockstrata)
Boss of all the bosses
12
Emon
best
We are proud of him
With due respect to the other great guitarists, I would say Emon is the most versatile and talented guitarist of Bangladesh. He is the only guitarist who can play both classical and western genres in a same accuracy. Moreover, he can play other string made instruments also. But the knowledge of classical music that he has, may be none of the other guitarists have.
Emon vi...! The youngest and xtrardinary tallent in guitar...
13
Samir Hafiz (Power Surge)
Samir vai all the way....hats off.
Update: He is now in Warfaze. - zxm
Capable of everything.
Samir vai is simply awesome. A very talented guitarist in metal music scene in BD.
14
Saadi Muktafi
He is the best
He really is skillful! His both shredding and blues playing just awesome! But I'm afraid, he got the best tone sense in the country. None beats his tone here!

Another thing, he's a very good teacher and cares a lot to his students as a big brother.
He is the Shred-Lord of Bangladesh.. Raised many young talented musicians and helping them constantly.. Without his help young musicians would face that much problem what could have a bad impact in BD-Music... He has created different Facebook groups like Guitarist Community of Bangladesh, Secondhand and new musical instruments and other stuffs trading place.. From these groups musicians are getting that much facilities no other musicians could provide.. He deserves to be in the top 8...
Saadi Muktafi is one of the most gifted guitarist who likes to keep himself away from the lime light. He is technically very sound. He has melody in his playing, he can play fast, he can improvise. I think he deserves to be in the top 5 Bangladeshi guitarists.
15
Hamim Ahmed (Miles)
Hamin Bhai is simply Awesome. He has inspired many guitarists in the country. Certainly he is one of the best in Bangladesh, if not the best!
I must say his choice of picking note its awesome he is like very classy guitarist
He plays very well. His note choice and skill is better than AB.
Best guitarist
16
Julias JS
Love you bro
Brother Julias... He is plays awesome with guitar. Wishing him Top ten.
The best guitarist ever I seen in Chittagong, Bangladesh...
He is just awesome
17
Jahan (Black)
Off course he is the best guitarist
The best guitarist ever I see
Obviously he is the best.He is totally different from other.
The most under rated guitar player ever
18
Abdullah Al Masud (LRB)
The best guitarist I have ever seen.
One of the best
He is the best
He is one of the best & his riffing is seperb..
19
Sumon (Aurthohin)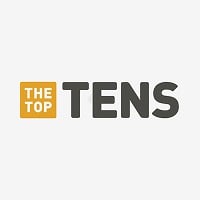 Saidus Salehin Khaled (Sumon), is a bass player, singer, songwriter, composer, music producer from Bangladesh and the vocalist and bassist for the rock band Aurthohin. He is known as "Bassbaba" (Father of Bass) among his fans and audiences for his bass guitar playing.
Best bass guitarist in the world... He should be internationally recognized for his talent
One of the best Bass Guiterist of the world... The pride of BD, the pride of Asia
He can play guitar with teeth and it's pretty nice. He is a rock star. Like him a lot!
Yes he can play guitar. He can also play keyboards. Bass and vocals too. But he shouldn't be so high on the list. Cause this is a list of best bangladeshi guitarists, not bassists. And we all know that Komol and Shishir did most of the guitar works for aurthohin - zxm
20
Shukhon (Shohortoli / Cynosure)
He is the most talented guitarist I have ever seen... Best of luck!
He is one of my favo guitarist and my real bro... Salute him...
Many people can vote for the top famous artists. But I would like to vote for Shukhon bro... He is just great!
joss
21 Mushfiqur Rahman (Deadlock)
22
James (Nagarbaul)
Everyone plays guitar but, only I get a great feel only on james's playing because the perfection of blues as well as lead, only james have a signature tune, really he borns to lead not follow anyone, at last I would like to thanks the great, greater, and greatest blues master of bangladesh, no one can catch him or take the position or fill up the position, finally GURU...
Rockstar all the way, he sings great plays even better... James is legendary to say the least
Blues master in Bangladesh... Super rocking also... And awesome classical also... Rhythmic.. Mind blowing
I think james on of the best
23
Shafikul Alam Saif
He is a damn Good Guitar Teacher as we a great player! We love Him a lot
He is a good friend and an awesome guitarist... Best of luck buddy!
I think few know about that the vocal of Moruvumi, Saif bhai is a great guitar teacher & player
He has a great future ahead.
24
Tanvir Tori
Awesome personality & best guitarist
Really he is a one of the best guitarist. I love this person
Big b like awesome guitarist.
Keep it up and wanna see you best of the best.
25
Fuad Ibn Rabbi
Fuad was the first one to do rock and classical fusion. His grasp on guitar is amazing. His knowledge of East and West is beyond any of the guitarists I know (Till Emon). He truly is a genius.
He has some genius music sense m//
I think he is 1 of the best...
26
Piklu (ex-Aurthohin)
No one knows about Piklu bhai! But he is the best! Piklu & Choton bhai from jolly rozers! They rocked!
27
Intisar Iftee
Iftee cheletar onek talent! Mane pura pinik level er solo de halai
28
Faisal Ahmed (Metal Maze)
He is pure talent
He is Awesome.
29
Xaf Rose (Live)
An extraordinary solo writer and a shredding guitarist...
On of the best
Love your shreding...
Really he is a super guitarist..
30
Iqbal Asif Jewel (Miles)
I'll not tell that he is THE best guitarist of Bangladesh.. But he is one of the four best guitarists of BD. Nobody but he is the only guitarist who dared to release an instrumental album where he shows what a great guitar genius he is...
This guy is one of the hidden unrecognized Jem of Bangladesh. Listen to his fusion city instrumental. Unbelievable melodious playing.
31
Faiad Arfan (Nongar)
Nothing to say, Faiad bai legend of nongar history, best guitarist of bangaldesh
He is a living legend!
He is too good, totally wosoeme superb just rocking good, he cn play any solo with any genre, uncomparable talent...
Best guitarist of Bangladesh... He can play almost all genre and sing wwaesome at the same time so he is the best guitarist vote him up guzyzz - alexitahmid
32
Nazim Uddin Zahed (Hemorrhage)
One of the best guitarist in chittagong
Definitely one of the best. Awesome melodic ideas
One of the best guitarist in Bangladesh
He is the gift for Chittagong
33 A.M Hasan (Aurbachin)
34
Shaker Raza (Shunno)
He is going to be the best of the best!
I think he is a real lead guitarist so rocking
HID MUSICAL CLIMAX MAKES HIM DIFFERENT...
35
Sahil Ahsan (Bridge 2 Armageddon)
His tone selection with his ltd. Is just mind blowing... And he also got dis perfectcy in plucking and fast chord selection... God going kiddo..!
Want you there Sahil. Keep up. - Rimon Uncle
36
Mitul (Ovation)
Salute boss
Most of his playing blues genre but he wants to play neo classic...rock ragge eastern classical fusion by blues progression.but unfortunately no musician wants to play this kind of progression in our country.damm good guitarist on any style of playing.from his choice of point (blues), he is sacrifice his playing till today...maybe tomorrow...end of his life.
He is a real blues guitarist...
He is real guitar player.
37
Ratan Das (Fighter)
Ratan bai is best guitarist in Bangladesh
Ratan is best guitarist
38
Shahidul Alam Sujon (Moruvumi)
A fastest talented guitarist. His solo and playing style is simply excellent!
Go go go go go go...
Beautiful tone
Osthir... Just nothing to say shudhui osthir...
39
Ray Halder (Ultimation)
He s new but trust me this kid s gonna be in the top 10 in a few years from now...
He s new but just give him a few years he will kick ass m/
40
Rajib (Rong)
Overall he is an good guitarist... I like his arpeggio and alliterate picking...
Undoubtedly he is a great guitarist and a talented musician I ever seen..
I love you bro
The teacher of the teachers
41
Nuhad (Ransom of Truth)
Nice vocal and very good guitarist
42
Badhon
This is badhon from Srimangal... The guiterist of Prachin
43
B Alam Shoyeb (Aukkhor)
He is left handed new bassist in Dhaka. He is very interested on his work. He also had a band named AUKKHOR. Everyone please pray for him and his team
This is Shoyeb. Left handed bassist in Dhaka. He is our new young star. He is very interested on his work besides of his study. He also had a band named AUKKHOR. Everybody pray for him & his team
This is Shoyeb. Left handed new bassist in Dhaka. He is our new young star. He had a band named AUKKHOR. Everybody please pray for him & his team
One of the best guitarists I have ever seen in my life :)..
44
Abdullah Sadmi
He has God gifted Music sense. And His playing and solos are like poetry...
Great guitarist
The winner of guitar fest last year, sadmi is an awsumm guitarist, a genius
And always thinks about the melody line rather then technics...
45
Sakeer Jami
A true genius... M/
46
Asifuzzaman Tilok
Asifuzzaman Tilok is a new guitarist of Dhaka. He Played Guitar from His age of 15. He is share chords & tabs on facebook, blogger & youtube.
47 Nayan Chowdhury (Shade)
48
Manik (Bindu)
He is the ever best of Ctg
OnE of the best in cTg
Best guitterist of the ctg...
49
Sonjoy (Terondaj)
He has God gifted Music sense. And His playing and solos are like poetry...
One of the best bassist in chittagong
He is an awesome guitarist so good at such a young age
U r just awsame...
50
Junaed (Nobo Jatri)
He is one of the best guitarist in Bangladesh
One of genius guitarist, Love him...
I love "acoustic man " Best f luck..
Gion is very good guy I love him.. he has really a good sense of guitar I hope he will be the one of the best
PSearch List