Top Ten Best Black Actors and Actresses
The Top Ten
1
Morgan Freeman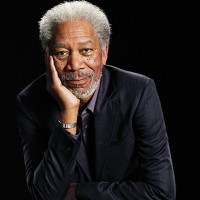 Morgan Freeman (born June 1, 1937) is an American actor, director and narrator. He has appeared in a range of film genres portraying character roles and is particularly known for his distinctive deep voice. Freeman won an Academy Award in 2005 for Best Supporting Actor with Million Dollar Baby (2004), ...read more.
My top Black Actors happen to be Morgan Freeman, Denzel Washington, Sidney P. of the 1950's through the 1970's the very first Black man who broke the barriers on television programs, as well in the movies. I have to place James Earl Jones on my top Black Actors list, Danny Glover, Samuel L. Jackson. Sorry, Tom Hanks isn't a Black Actor.
This guy is such an amazing actor. He has a velvet voice and depth of soul. He has the great taste to work with the likes of Tim Robbins and Robert Redford. So grateful for him in each and every film, especially Shawshank Redemption.
He is beyond brilliant and his voice, liquid velvet. I fin him engaging and riveting in every single movie that I've ever had the enormous pleasure of seeing him in.
Although Morgan freeman is a good actor, he should never be placed higher than D. Washington or Sidney poitier.
2
Denzel Washington

Denzel Hayes Washington, Jr. is an American actor and filmmaker. He has received three Golden Globe awards, a Tony Award, and two Academy Awards: Best Supporting Actor for the historical war drama film Glory and Best Actor for his role as a corrupt cop in the crime thriller Training Day.
I agree, Sidney Poitier as #1, Denzel Washington #2 and Morgan Freeman #3. There are other great Actors, but they do not have the all-in-one that make those actors special. They each have their own special pazzass about them.(smile)
Are you serious? Freeman over Washington? Mainstream.
What is there to say Hollywood has said it all!
Denzel can do anything for example Politically or criminal athlete, I have respect for him
3
Samuel L. Jackson

Samuel Leroy Jackson is an American actor and film producer. He achieved prominence and critical acclaim in the early 1990s with films such as Jungle Fever, Patriot Games, Amos & Andrew, True Romance, Jurassic Park and his collaborations with director Quentin Tarantino including Pulp Fiction, Jackie ...read more.
Sidney Poitier is undoubtedly the best black actor that ever lived..
4
Will Smith

Willard Carroll "Will" Smith, Jr. (born September 25, 1968) is an American actor, comedian, producer, rapper, and songwriter. He is best known for his acting career overall. He has been in many popular movies, These include, but are not limited to, the Men in Black franchise, The Pursuit of Happyness, ...read more.
Even though he is rarely in anything that worthwhile, he is almost always the best part of his films.
Best actor in general! Men In Black, I Am Legend, I Robot, and many more hit movies! Jesus, he should be #1!
He's above both Washington and Freeman on the top actors list but not number one here... Why?
I loved him in The Pursuit of Happiness!
5
Halle Berry

Halle Maria Berry is an American actress. Berry won the 2002 Academy Award for Best Actress for her performance in the romantic drama Monster's Ball. As of 2018, she is the only black woman to have won the award.
Absolutely stunning. I love to watching her movies. She is in the upper crust!
Love her! Her movies are great. Like The Call, X-men, Monster's Ball, etc.
Halle berry is a good actress, but to be ranked #4 is crazy!
She is always beautiful and adventurous.
6
Gabourey Sidibe

Gabourey Sidibe is an American actress who made her acting debut in the 2009 film Precious, a role that brought her a nomination for the Academy Award for Best Actress.
7
Octavia Spencer

Octavia Lenora Spencer is an American actress and author. She is best known for her role as Minny Jackson in the 2011 film The Help, for which she won the BAFTA, Golden Globe, SAG, Critics' Choice, and Academy Award for Best Supporting Actress.
I love you so much! I'll love you as Dab Dab in Dolittle!
8
Whoopi Goldberg

Caryn Elaine Johnson, known professionally by her stage name Whoopi Goldberg, is an American actress, comedian, and television host.
Whoopi is one of the best of our time. Excellent movies never a boring moment, top ten comedians also. Whoopi can sing to, an authentic triple threat. Most underrated of our generation, come on you movie creators cast whooping we need to see her more Please.
She is the best in the world! Ever
The lady has my respect.
9
Viola Davis

Viola Davis is an American actress and producer. After graduating from the Juilliard School in 1993, Davis began her career on stage and won an Obie Award in 1999 for her performance as Ruby McCollum in Everybody's Ruby.
I my opinion the best current black actress, she's so talented steals the show in everything she is in.
Olivia is a no bull actor. I just love watching her especially in Law Abiding Citizen. She was great and so was my Denzel
She broke my heart in "The Help" Boy did I love her.
Absolutely gifted as an actress of today's time!
10
Jamie Foxx

Eric Marlon Bishop, known professionally by his stage name Jamie Foxx, is an American actor, singer, songwriter and comedian.
Wayy better than the very overrated Will Smith. Should be either #1 or #2 behind Denzel. Always puts forth effort in his films.
Can play anybody from Ray Charles to Django!
The Contenders
11
James Earl Jones

James Earl Jones is an American actor who in a career spanning more than 60 years has become known as "one of America's most distinguished and versatile" actors and "one of the greatest actors in American history." Since his Broadway debut in 1957, Jones has won many awards, including a Tony Award and ...read more.
12
Tyler Perry

Tyler Perry is an American actor, playwright, and filmmaker. In 2011, Forbes listed him as the highest paid man in entertainment, earning $130 million USD between May 2010 and 2011.
13
Forest Whitaker

Forest Steven Whitaker III is an American actor, producer and director who has earned a reputation for intensive character study work for films such as Bird, The Crying Game, Platoon, Ghost Dog: The Way of the Samurai, The Great Debaters, The Butler and Arrival.He has also appeared in blockbusters such ...read more.
Underrated actor, he was breathtaking in "The Last King of Scotland". He deservedly won the Oscars even with Leo DiCaprio competing with him which shows just how good he is.
14
Eddie Murphy

Edward Regan "Eddie" Murphy is an American comedian, actor, writer, singer, and producer. Murphy was a regular cast member on Saturday Night Live from 1980 to 1984.
Get real, people! He's funny! Daddy Day Care is one of his best films, along with Mulan!
Legend. Full stop. Number 1. By chell
15
Queen Latifah

Dana Elaine Owens, known professionally by her stage name Queen Latifah, is an American singer, songwriter, rapper, actress, model, television producer, record producer, comedian, and talk show host.
She is so awesome!
One of the best
16
Angela Bassett

Angela Evelyn Bassett is an American actress and activist. She is best known for her biographical film roles, most notably her performance as Tina Turner in the biopic What's Love Got to Do with It, for which she was nominated for the Academy Award for Best Actress and won a corresponding Golden Globe ...read more.
17
Zoe Saldana

Zoë Yadira Saldaña Nazario (born June 19, 1978) is an American actress and dancer. Following her performances with the theater group Faces, Saldana made her screen debut in a 1999 episode of Law & Order.
18
Laurence Fishburne

Laurence John Fishburne III is an American actor, playwright, producer, screenwriter, and film director.
19
Chris Tucker

Christopher "Chris" Tucker is an American actor and stand-up comedian. He is known for playing the role of Smokey in Friday and as Detective James Carter in the Rush Hour film series.
Haha he should be number one! Morgan freeman just has to say one thu=ing everyone will believe it!
Cris tucker should be top ten! I mean come on Friday and the rush hour movies very funny
He should at least be in the top ten!
20
Sidney Poitier

Sir Sidney Poitier was a Bahamian-American actor, film director, author, and diplomat. In 1964, Poitier became the first Bahamian and first black actor to win an Academy Award for Best Actor, and the Golden Globe Award for Best Actor for his role in Lilies of the Field.
One of my favorite actors and I love the way he conveys his emotions through his eyes.
21
Zendaya

Zendaya Maree Stoermer Coleman is an American actress, singer and producer. She began her career as a child model and backup dancer, before gaining prominence for her role as Rocky Blue on the Disney Channel sitcom Shake It Up. Her film roles include supporting parts in the musical drama The Greatest ...read more.
Zendaya is an amazing woman who is very real and down to earth. She is almost always smiling. Very charismatic person.

Some of the more famous movies she has been in is:
The Greatest Showman (Anne Wheeler [trapeze artist])
Spider-Man Homecoming & Spider-Man Far From Home (MJ)

Zendaya is da best!
Zendaya is da best
22
Terrence Howard
Terrence Howard is a King, I love him. Despite what people say, I know I'll always find him an excuse for anything he does. And I'm not one of those girls that only like him for his looks, no, I actually care about the PERSON. He's a King, and he's my brotha. Love you Terry! *raises fist in air* (yes I'm African American)

-J.J.
I will always vote for king Terrence Howard! He's one of the best, and I definitely overlook the problems he has. He's my brotha and will always be! Go King Terrence!
23
Anthony Mackie

Anthony Dwane Mackie is an American actor who has been featured in films, television series and Broadway and Off-Broadway plays, including Ma Rainey's Black Bottom, Drowning Crow, McReele, A Soldier's Play and Carl Hancock Rux's Talk, for which he won an Obie Award in 2002.
24
John Boyega

25
Thandie Newton

She's a rising star. I like her supporting role in Crash.
PSearch List