Super Junior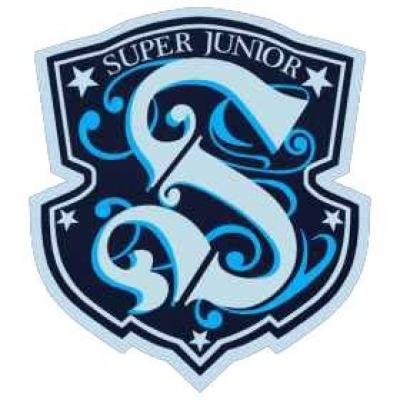 Uploaded by DynastiNoble
Info
Super Junior is a South Korean boy band. Formed in 2005 by producer Lee Soo-man of S.M. Entertainment, the group comprised a total of thirteen members at its peak.
Comments
Top
Popular
Newest
Super Junior has talented members and the most will-known all over the world including Europe. They worked hard since their training days up till now. Each members have their own talent and use it for the band. Even when they are separated to do their own individual work they still use the name Super Junior. The each members are brothers to each of them even though they are not blood-related but to them they are one big family of brothers. When one member has troubles all members feel the same way and try to help that member like a family. Their personality might be different but they are one through Super Junior and through a one big family. Super Junior will always be the best through tough times and happy times. SUPER JUNIOR FIGHTING! ELF FIGHTING!
Not just be a boysband.. Super Junior have a member who have many talent like be a composer. Be a actor, etc; and they are really has well mannered as a public figure. I've never seen before the artist who really care with their fans called ELF. You know? Maybe they just did simple things, but we can see they really love and care their fans. For a little example.. You can see in many times the member will recording or taking fans pic in the airport or somewhere else, and leeteuk as a leader of SUper Junior tweeting for always smile to his fans. Their really great idol.
Super Junior may be new to some people... K-Pop too. But this is what I can say. SuJu is the best boy band I have ever seen my entire life. They have everything. Looks, talent, and a BIG HEART. They may be at the peak of their fame right now, and may even be more famous in the future, but their fame doesn't get to their head and I know that they will always be that 15 member boy band that I will forever love.
Super Junior will always and forever be the most talented boys... Super Junior will never end &... We love Park Jung so, Kim Hee Chul, Han Kyung, Kim Jong Woon, Kim Young Woon, Shin Dong Hee, Lee Sung Min, Lee Hyuk Jae, Lee Dong Hae, Choi Si Won, Kim Ryeo Wook, Kim Ki Bum, Cho Kyu Hyun... Super Junior - The last man standing. HeeChul oppa, HanKyung oppa, KiBum oppa, ELF will wait for you... SJ + ELF = forever
They are deserve to be the best. Take a look how they were trained, how they work, how they treat to another pp, how much they love their fans. They should be more deserve than that,
Super junior saranghaeyo, good luck for super junior I will always to suport super junior FOREVER...
saranghae Super Junior, saranghae Yesung oppa and Ryeowook oppa :)
you are the best Boy Band...
i am ELF genuine and Clouds, Ryeosomnia from INDONESIAN
Super Junior HWAITING!
S A R A N G H A E SUPER JUNIOR
( please come again to INDONESIAN I will wait )
ELF's a great fandom these boys are just amazing they have blown my mind not only do they have angelic and beautiful voices individually but when they sing together oh my god there are no words to describe it they hae come a long way since November,6 2005 almost 10 years wow they also have awesome personalities they're just too funny, nice, and just plain awesome in my opinion they should top one direction but no hate one direction also worked hard to get to where they are but I just think that SJ should be above them
AH SUPER JUNIOR
There's not enough I can write about them! With their 13+2 members, they've made such an impact on Korean music and around the world. They're HILARIOUS, amazing dancers, and fantastic singers. They're hardworking, versatile, and love their fans a LOT. And I mean, A LOT.
Seriously, who couldn't love them?
Super Junior is really great to listen to, but mostly for Asians. There songs are really catchy and a great to dance along to. They have certainly gotten better around the years. I really enjoyed their song "Mr. Simple" the most.
I Love them there have no reason because they will me in love with them when I didn't know.
Is that you ever seen a group like them. For me, they are the only one group that are let me want to keep love them, and I even scare I will not love them, I will love others. But now I know that they are in my heart!
All mentioned above Super Junior Boys have it...
Extraordinary, Awesome, Talented, Charming, Good personality, Breaking records, Biggest fans, International, famous, Addicting, and the Real ICON.
Super junior are the best of the boy band!
Super Junior are hard working!
Although they are so tired,
They do not stop their work!
Super Junior fighting!
Super junior. Yes, if I heard it was familiar and very familiar. I wonder why this boy band is not in the sequence above? What are your fans? What do they care? Sapphire blue ocean, a vast ocean. Where are they? Why not make an idol of his own vote, laugh out loud. PLEASE. For me, they are MY SUPERMAN
Super Junior don't throw away of their memories before their debut, which is some members living poorly with their family. But now Super Junior rules the world. They work so hard till they sweat not flows into their head. Super Junior is loveable, and angel-hearted. That's why I standing still with them
SUPER JUNIOR is The BEST Boys Band EVER!
LeeTeuk, Heechul, Hangeng, Kangin, Yesung, Shindong, Sungmin, Eunhyuk, Donghae, SiWon, Ryeowook, KiBum, Kyuhyun + Henry, Zoumi

Super Junior: 13+2=ONE
Always be Their EverLastingFriend!
Although I started with the artists currently leading, Super Junior is the ONLY ONE who make me happy all the time. Even if I just hear only one line, one note, see only one of them, the joy that comes bubbling from my heart is enough proof that I will always be an ELF...

Only Super Junior can do that..
They worked hard despite all the difficulties and haters and biasness of their company and all other stuffs, and they were able to overcome all that obstacles and become the leader of the Hallyu wave. I don't see why they don't deserve to be the best boyband.
Super junior is the best boyband in the world! You made this world become pretty and wonderful. I don't know how this earth is going to be if ther'se no super junior in this world. I'm really proud to be an ELF and proud to be one of sapphire blue. If I introduce myself, I will say that I'm ELF. Stupid ELF. ELF are all stupid, because they only know super junior. Nothingelse but super junior. And they proud to be the stupid that know anything know all about super junior. So am I. Very proud. Very very.
Super junior cares and love their fans more than any idol. They gone thru a lot of suffering because of SM. Their non stop hardworking performances makes elf proud of what they are and at the same time heartbreaking. They don't act arrogant just because they are famous. SJ hwaiting!
WHY SO LITTLE PERSON VOTE THEM? I think there isn't any arguing about THEY ARE THE BEST Boyband ever! Prove it if you are ELF! They already show you so many things! You can show your love with just hit vote button.
Half of the member trained more than 5 years. They never dissappointed their fans, no matter how hard their life is they always smile on stage. They are worked really hard to get what they got nowadays, And the bond between the members is very strong. They've been almost eight years together. They love their fans very much. I'm really proud being one of their fans.
Super Junior boys have achieved really fantastic results in music, songs and dancing. Having so broad range of styles they are able to beat anyone!
Super Junior is the best. I Love they very much. Really: They are perfect and they are very handsome. (Donghae is the most handsome of all. ) I'm a E.L.F.
All groups start with zero.. Super Junior started with negative... Successful not just in the music category, but also in the entertainment as well as acting fields! Proud to be an ELF!
Super Junior are one of the greatest boy band in the world, they have worked very hard, the challenge for the challenges they passed, so that they become as now, be one of the greatest boy band in the world, Super Junior with 13 members who each have a great talent, their dances are very lively, very melodious voices of those who make anyone who listens to them sing amazed and shed tears, and theyalways smile with fan though they're really tired. I love that so much, Super Junior love Elf and Elf love Super Junior, I Wish that they will gain more success and award

Leeteuk oppa, oppa Heechul, Hangeng oppa, oppa Yesung, Kangin oppa, oppa Shindong, Sungmin oppa, Eunhyuk oppa, oppa Donghae, Siwon oppa, oppa Ryeowok, Kibum oppa, Kyuhyun Oppa Fighting...

We will waiting for Hangeng oppa, oppa Kibum, and Heechul oppa, Super Junior the best
Related Lists
Best Super Junior Songs
Most Attractive Super Junior Members

Top Ten Super Junior Vocalists
Top Ten Super Junior Dancers