Top 10 Best Countries to Live In
The Top Ten
Canada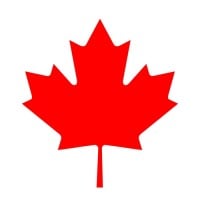 Canada is a country in North America that is next to the United States, and it's the 2nd largest country in the world by area (size is 9.985 million km²). This country has 10 provinces, and 3 territories. Canada became a dominion on July 1, 1867. Its 10 provinces are: Ontario, British Columbia, Quebec, ...read more.
Canada's good because our economy doesn't really have any thing to do with war so that tax will be low and if you live in Alberta you don't have to pay PST. If you want to move you don't have to ask the government to move and our economy is now the most stable. If you ask me Canada is the land of the free and we don't worry about people blowing up planes. Canada doesn't own any nuke so people don't think of us as a threat but we are one of the most peaceful places on earth.
I was thinking about it. But apparently there's Black widow spiders and other spiders. Kinda put me off. Is that true?
It's safe, no war, it's beautiful and there is almost no criminals.
I know that 'cause I live here.


Lol, the US like a QB. You Americans overestimate yourselves so much.
I think Canada is the best in terms of freedom, even though I've never been there... I can say these things because I know a lot of people migrating there... And their feed backs about Canada is great...
Low oil prices are causing Alberta to collapse onto itself and people are moving away from Alberta. The no PST doesn't help people if they don't have jobs.

50% of immigrants still don't have a job after 2 years after arriving which is why a large percentage of immigrants return home.

Corruption in Quebec and Ontario construction.

Corrupt Ontario Liberal government start projects and cancel them but still pay out millions of tax payer dollars to companies. The leader of the party hired someone to erase the information on the computer systems to avoid getting caught before the police could seize the hard drives.

Canada is "selective socialism" which is paid for by the private sector workers. The selective socialism part means that everyone pays for the lavish public sector worker salaries. This might sound good but if you don't have a lavish public sector job then you are struggling to keep up with inflating public sector workers which form a big part of some ...more
Australia

Australia, officially known as the Commonwealth of Australia, is a country comprising the mainland of the Australian continent, the island of Tasmania, and numerous smaller islands. Australia has a very warm climate and is very dry. The country's official language is English.
Australia is really nice country. Australia is a very high developed country characterized by a very high rank of Human Development Index. This country is also strong in financial, and really multicultural where you can meet people around the world. The citizens are friendly and you can enjoy a freedom life. Australia has it's best city in the world, Melbourne which ranked as the most liveable city in the world. Climate diversity makes Australia become more unique where you can enjoy the tropical climate at the north of the country, desert at the west, and subtropical climate at the southeast of Australia.
If I was a poor man then Australia is the best place to be poor in as it has a great safety net, not too cold and a lot of opportunity to get off the canvas. If I was a rich man then Australia is a great place to live: Good security, Good Weather, Good Beaches, Good Food and Good Business opportunities. Canada- Weather is lousy, US- No safety net, so it has low security, Europe - Too much Government interference and weather is lousy. New Zealand is similar to Australia to except the place has too many New Zealanders. Thailand is Up there with Good places to live if you had a few bucks. At the end of the day it is up to what you want : for me it is about : Good Air, Good Food, Good Water, Good Weather, Good scenery and the economic freedom and health to enjoy them.
Easily the coolest country on earth. One of the only truely free countries. You can do what you want, whenever you want. As long as you don't get caught of course!
They are pretty cool and they ride around on kangaroos in the outback and save the world from those incestuous tribes of trolls they are cool because they built off getting stranded their by the british a long time ago and they are pretty nice they would be cool
United States of America

The United States of America, or the U.S.A. for short, is a federal republic composed of 50 states, 48 of them are contiguous states. There are two other states, Alaska and Hawaii, which are north and south of the contiguous states, respectively. The United States declared its independence from the ...read more.
That stereotype is so not true. Most people here are friendly and will help you if you need it. Other than the enormous amount of political correctness forced on us, we have the freedom to do just about anything as long as it's not abusively illegal. Everybody in the world takes great risks to come here---I live right on the Mexican border and thousands get through every day. We need jobs and a sane political system, neither Democrats nor Republicans. We need a president who puts American citizens' needs first before special interest groups or foreign nations. Regardless, I wouldn't live anywhere else.
Well said. America is the most friendly nation in the world. If you leave for awhile and come back, the friendliness will shock you. Going elsewhere in the world, some people are put off by the friendly nature of Americans. I think they see it as either shocking or fake, and thus don't like it.
If you have a dream, America is the place to make it happen. Don't believe the hype! America is beautiful and full of opportunity.
It all depends on what part of America you live in, what your skin color is, how you look, what your sexuality is, what your dreams are, etc.

It also depends on what you consider a positive. While we brag a lot about our entertainment, seriously look at our entertainment. We have given up part of our civilized achievements for the sake of reality T.V. fights and people with lack of talent. It is at a high state of shallowness.

A lot of your perception of America is going to be based on where you live and how much of America you've actually visited. I've been to places where I felt like a total outsider because people just stare but won't greet you. I've also been to places where they pay no attention to you.

Right now our biggest flaw is politics and religion. Each main party is ugly towards the other and though we talk about "fair" and "democracy" we laugh at third party candidates and discount them before debates ever begin. We have people ...more
Stunning architecture, marvellous food, caring people, structured government and rules and it's a very organised country. The United States of America is a spectacular country with diverse things all around it. The only problem is that the crime rate can scare people away from this country. But most counties, cities and neighborhoods are safe and have police trooping around them 24/7. And, this is the place where dreams come true. Although many people don't have jobs and the people who do gain little money, most celebrities started their career in the U.S.A. and the people here are really caring and helpful. If you're locked out of your house, you can call 911 and they can gladly help you open it. And if you're walking down the road, people just say "Hi! " to you out of respect. That is true kindness. This is the place where you can see various musical performances, millions of game shows and celebrities on tours in real-life. And this is the center of food, especially when ...more
The USA is pretty great. I've been living in Michigan most of my life, and I have never been dissapointed with economy problems, war, or anything of the such. Most people there are pretty nice, some of the greatest people I've ever met.
Sweden

Sweden, officially the Kingdom of Sweden, is a Scandinavian country in Northern Europe. ...read more.
Swedes are very kind and are very environmentally conscious. Swedes have a high equality rate and are full of culture. Alfred Nobel, a swede, invented dynamite(not the song)and other swedes invented the zipper and the wrench.
Beautiful country. I lived in Sweden for now 6 years and I don't regret anything. I was from Norway before but Sweden is seriously the best place I've been to.
Freedom and love all over the country. That's the way of living.
yEAh bEcAuSE wE DeFInItElY wAnT tO lIvE iN a SoCiAlIsT cOuNtRy
Sweden is seriously against capitalism, and if you want to get hated by the other retarded Sweds, go right ahead and live in this so called "country"
Sweden is actually a Capitalist country. They just have a lot of socialist programs.
France

France, officially the French Republic, is a sovereign state comprising territory in western Europe and several overseas regions and territories. The European part of France, called metropolitan France, extends from the Mediterranean Sea to the English Channel and the North Sea, and from the Rhine to ...read more.
Wonderful country, peaceful,.kind people, famous food, healthcare...

So various landscapes, there are some villages which look to be villages of medieval tales.

France is like a dream, we had the chance to go to Tahiti, Moorea, Bora-Bora and Marquesas Islands. Besides the fact that these places are simply marvelous, splendid, is so amazing to know that it is part of France.

Here you have among the most beautiful coral reefs (UNESCO) and gorgeous beaches in the world.

France is so different, has a so rich culture and history and so peaceful areas to live in, it is the bucolic country.

And if you need you BBQ, no problems, here you can eat everything you want because you will also find cuisine from lots of other countries.

It is No 2 for McDonalds in the world after USA.

It's true that French are not the best in spoken English, but they are not the worst compare to some countries around.

And most of people speak only their own ...more
France isn't that much peaceful. I was born there and I have lived there before. What you are describing is mostly what you feel during vacations, because living in France can be harsh, peoples aren't always very friendly, they are especially rude to foreigners (for weird reasons) and right now there is a lot of rioting and vandalism going on. Peoples always complain for nothing and sometimes workplaces are corrupted...
Love France, Is World's Most Visited countries, Top Five on Healthcare and It's not too struggling to do business there, Love Paris.
France is one of the most visited countries, south of France is great!
Food's delicious nice people too! Superb and astonishing colors
Great place to live (I should know! )
As a native of France, I would like for you to know that living in France isn't the same as coming there for vacation. These days lot's of things happen in France, such as riots, unemployment, political crisis, high levels of vandalism, peoples always complaining and weirdos in the street. Of course it's not like that everywhere, but people that say it would be a dream to live here, you should first make sure that France is right for you.
This is mostly true for Paris though, the rest of France is very different and it's very calm and peaceful there generally
England

England, previously the Kingdom of England, is a constituent country of the United Kingdom along with Scotland, Wales and Northern Ireland. ...read more.
Very nice place to live but every journey/holiday takes forever to get to England, the last time I went there was brilliant.
I love England. Free healthcare. Democracy, (in America, they say we have "democracy", but we don't. Far from it actually). Education, education is WAY better in the UK. Children actually know something. Housing is cheaper(yes, houses are smaller). Cars are cheaper and get better MPG(again, cars are smaller). Shopping is cheaper, people can actually afford to eat healthy in the UK. People are friendly, and closely knit communities. Acceptance, they accept anyone of all differences. Same sex marriage is going to be legal soon, so I can get married, there instead of the US. And the monarch helps the country, in good times and bad, she is always there for us, and gives us something to be proud of. GOD SAVE THE QUEEN
Everyone in England, looks out for each-other and cares for anyone, who comes to the country as an immigrant.
Oh yeh, and we have free health care (like Canada).
I'd love to move to England. I currently live in the US, but I've visited London, Manchester, and some other cities (and the Cotswolds). It's truly beautiful. You have free healthcare, great education, and of course football (or soccer as we Americans call it). Also great food and music. I'm still in school but when I visited I pretty much fell in love with London. It's cool how England is centrally located, and close to other points of intrest (such as Isle of Man and Ireland). I'm happy to say I'm proud of England (they have some such lovely people).
Norway

Norway, officially the Kingdom of Norway, is a sovereign and unitary monarchy in Northern Europe whose territory comprises the western portion of the Scandinavian Peninsula plus the island Jan Mayen and the archipelago of Svalbard.
Norway has one of the highest life satisfactions. Meaning the people in Norway are living in the happiest Country on Earth. The crime rate is moderately low, the environment is clean. The environment is magical and the people are happy. And they have potatoes.
I have visited this country several times. One of the best social security system in the world. People with disabilities living in a very good quality life. Clean environment with very hygienic food.
It is the best country in the world. World class health system, low corruption and extremely high standard of living.
I've been to Norway several times, and it's the greatest country I know! People are so nice, the crime rate is low, but it has unusually high taxes, and everything is extremely expensive. I had to spend 25 bucks on a cup of normal black coffee. But it is a really awesome country!
Iceland

Iceland, also called the Republic of Iceland, is a Nordic island country between the North Atlantic and the Arctic Ocean.
According to UN Iceland is the best place to live in
I cannot believe this! Did you know Iceland ranked #9 on the Human development index? Denmark made #2, Sweden made #5, Canada made #4, and Norway made #1! Do your research before making a list please. Thanks.
Iceland should be number 1 Luke really! Iceland is such a beautiful country with very very kind people clean healthy no crime so it's the best country to live in I needs to be number 1 on the list
This is one of very attractive nation which has a very good set of houses and very clean even I have not been there yet.
Switzerland

Switzerland, officially the Swiss Confederation, is a federal republic in Europe. It consists of 26 cantons, and the city of Bern is the seat of the federal authorities. ...read more.
Switzerland. Is. AMAZING. It's like one of the most beautiful places on Earth. :O Beautiful rivers, mountains, and forests, and the towns are so exquisite they seem to be out of a fairy tale. Nice weather, too, and absolutely no pollution. Heaven on Earth.
Not really a question, everybody knows it's like perfect here.
I live in the US, but I'd love to move to Switzerland. It's one of the most beautiful countries I've ever seen. There are mountains, and oh, did I mention the ski resorts. :O
Switzerland is an amazing country. I love it for many reasons, including the countries it is surrounded by. I particularly enjoy France, Italy and Germany. I has such verity, and is so beautiful!
Germany

Germany was formally united in 1871 under the initiative of Bismarck with King Wilhelm of Prussia as emperor. The previous 'Holy Roman Empire', basically a continuation of the empire of Charlemagne/Karl der Grosse was dissolved in 1806. ...read more.
Clean places and very good infrastructure.
Germany living standard is much more higher than the USA.
Germany and Japan are the most popular countries on earth, according to the BBC Poll.
I know, it's a silly reason to like Germany, but I love the automobiles, espicially BMWs.
The Contenders
Japan

Japan is an island country in East Asia in the Pacific Ocean. It lies off the eastern coast of the Asia Mainland (east of China, Korea, Russia) and stretching from the Sea of Okhotsk in the north to the East China Sea and near Taiwan in the southwest. ...read more.
I was there about 20 yrs ago and I still remember vividly how great the Japanese. I can not forget all the beautiful places and the outstanding hospitality of this country. I highly recommend to each traveler to at least count in to visit Japan so they can experience the honesty and purity of the culture. The best way to educate kids the importance of family and descipline will go further on each individuals morals and lige being. I plan to go back and visit Japan before it is too late for me to travel, the number one country of Asia.
High Tech countries and very polite people.
I'M A JAPANESE I KNOW THAT THERE IS LESS ACCIDENTS HERE AND Japan's economy has been up and down for well over a decade now and considered to be in a stagflation state or in a period of very slow growth. When a major disaster occurs in a country that is experiencing economic flatness, the rebuilding effort calls for new investments and purchases which spur demand and also business. In light of this, foreign investor's (at least the smart ones) may look to buy Japanese companies' stocks and other Japanese financial instruments.

Amazing place, people, food, safety, no corruption, drift and anime, what else would you like?
Finland

Finland, officially the Republic of Finland, is a sovereign state in Europe. It has a capital of Helsinki and got independence from the Soviet Union after WWI.
I love Finland. Now this is maybe because I am Finnish, but living in Finland had the best moments of my life. Some reasons I loved living there was that it was really green. Even if you lived in the middle of the capital, Helsinki, you wouldn't have to walk far to see the beautiful greenery. And also education and health care is free, that's also really good. And talking about education, it has the best education system. Now I lived in Finland only until grade 3 but the exams were only at the end of the year, and there was 1 exam. You rarely got bullied, because there were supportive and nice teachers, and usually people had a lot of friends, even that one Indian kid who spoke very little Finnish had like 20 friends. And also the city life was amazing. You could walk in town and feel like you would be at home everywhere you go. I don't know why but I just felt like this was where I should live forever walking trough the familiar streets of Helsinki. Also winters, YES THE COLD! I just ...more
The most equal country. You can be a human being there if you become them.
Oh there are many reason. Best country to live for pregnant moms, families and kids. Finland has a free health care and if you need treatment, you will get it. What about education? Oh free as well. And one of the best education systems out there. We have good gun control laws. There is no corruption. Government is chosen by people and they make decisions which will be for the best. Liberal country, for example equal marriage is now possible in Finland. Finland is more than safe country to live. There are so many other reasons too why Finland is the best country to live. The nature with lakes and forests is absolutely stunning.
Education system, health care, work opportunities, kind and tolerant people, stable economy, safe place to be, social security, social benefits on need, freedom of speech, almost zero crime, lovely summer, quite and white winter, excellent local transportaion, lakes, woods, harbours, lovely cruise trips, healthy food, absolutely enjoing living here.
Denmark

Denmark is a Scandinavian country in Europe. The southernmost of the Nordic countries, it is south-west of Sweden and south of Norway, and bordered to the south by Germany.
The Country with the happiest people in the World!
Just an amazing place to be. Peoples understanding and respect to each other is just fantastic. The live quality is just top. And a fantastic tax system as well that takes care of everybody.
Nice people. They are always helpful and happy!
Somehow here in Denmark, you will earn more money compare to other countries that will raise up your purchasing power and quality of life. Although you pay high taxes but wages are well paid. Moreover, tax money contribute significance role in the social value as well. Here, everything is more organized and centralized. In a word, you will be happy here.
New Zealand

New Zealand is an island country in the southwestern Pacific Ocean. ...read more.
9/10 by far one of the most awesome countries to live in. It has so much. Theme parks, volcanoes, kind people, and so much more. C'on who wouldn't want to go see where lord of the rings, the hobbit and king kong was filmed swell as hundreds more. What can't yo do here? There's very little crime, no shortages of water, food, air :3. The best country...
I live here and I would probably never live anywhere else. The surroundings are beautiful, the government is stable, there isn't TOO much poverty and the country is wealthy. Sure, like any country, there are some bad points, but mostly my country is incredible.
Stunning, perfect, beautiful place, New Zealand has everything from peace and tranquility to snowcapped mountain peaks, ancient exotic flora and forna, wild and wonderful, golden calm beaches, brilliant star gazing, awesome towns/cities/untouched national parks, friendly caring people, unique culture and history, stunning food and wines and the coolest little capital in the world. There is something for everyone there. Way better that Australia and number 1 in the world for me!
Just came from New Zealand after visiting also Australia I live in British Columbia Canada but I have to say New Zealand Is as beautiful as our British Columbia
Spain

Spain, officially the Kingdom of Spain, is a sovereign state largely located on the Iberian Peninsula in southwestern Europe, with archipelagos in the Atlantic Ocean and Mediterranean Sea, and several small territories on and near the north African coast.
Great climate, great cities, historically significant, rather nice people, great geographical placement. Never been there, but from what I know about Spain it seems like the best country to live in.
I went to Spain last year, and I really LOVE IT! GREAT country, the people, the food, the culture, I really left a part of my heart there... Sniff
I reckon that Spain tops these countries because great food, medditerranian sea at your doorstep and if it gets to hot the flights to anywhere are super cheap.
Few risk, nice public health, exceptional education, mediterranean climate, second best average life, nice food, international lenguage, lot of history, and there are always at least 8 hours of night to sleep during the night, and at least 8 hours of sun to have normal life during the day, not as Canada, Nordic European countries or New Zealand. There is few contamination, not as middle European countries such as France, Netherlands or Germany. And few criminality, not as USA.
Ireland

Formed in 1916 after the Easter uprising, Ireland is a small country with a population of roughly 5 million.
Pick one either 1.Live in a pretty home or 2.Live in a city crowded? If you picked 1 you are me!
Bye!
Great place, the Irish Celts have been on that island for thousands of years, Wow
I had no idea about the Irish people before the Uefa Euro 2012... But after that hilarious event... I realised that the irish are the most openminded and stunning people on earth... Simply the kindest... And dublin is just impressive! Ireland is really a great spot on earth to live in... Love you irish people!
People are nice and relaxed and beautiful country. Only bad thing is the wheather...
United Kingdom

The United Kingdom of Great Britain and Northern Ireland, commonly shortened to United Kingdom, UK or Britain is a Sovereign State located of the Northwestern coast of Europe. It is a Parliamentary Constitutional Monarchy currently lead by Monarch Queen Elizabeth II and its current prime minister is ...read more.
William franklin miller was born there. If you don't know him look him up.
I think it's a best country ever having a biggest and beautiful city London. Well for long time living I prefer USA and even new york city the best city ever but it's a worth place for visit.
I think you should correct this, because The United Kingdom is not a country. Instead of putting this, you could put Wales, Scotland, England, or Northern Ireland. (I know you already put England).
Hey. There is double posting here.
You have posting for England, which is actually a country in the United Kingdom of Great Britain and Northern Ireland.
Please correct it.
I think the ranking here is not actually true except for the top 3.
Netherlands

HOLLAND IS NOT A COUNTRY YOU IDIOTS!
The Netherlands is way better than USA to live in. more rights, no judgement of religion, things that are illegal in USA are here legal, one of the best education systems in the world. Better care for people who can't work, because of chronic diseases, etc. etc. etc.
It's called: "The Netherlands", and not Holland, Holland is just 2 provinces combined (North and South Holland)
I'm proud to be dutch but sadly I live in the u.s. still a decent country but this is nicer
Greece

Greece, officially the Hellenic Republic, also known since ancient times as Hellas is a country located in southeastern Europe.
Bad economy but wonderful people, beautiful nature, amazing islands, excellent weather. There is funny and good-humored mood all the time. It's a country where it's very impossible to feel depressed or bored. Number one country if you want to have fun...
A country with history, healthy food, sea and mountains.. And also friendly people..
I live in Greece and even though the economy isn't the best everything is perfect! It is the most beautiful historical place in the world. People are friendly and helpful. People in Greece are easygoing and kind! VISIT GREECE
Greece is amazing in all aspects... bad economy at the moment but it will change, if all of us Greeks came back home and improve the country and get rid of illegals that cross the sea borders, and rob and destroy our cities and islands and we take over our country and be proud of it like Melina Mercouri done, I am sure things would change... We would not need to ask for money from Germans or EU. We could all live happily just by tourism and agriculture, export... something to think about! Great place!
Brazil

Brazil, officially the Federative Republic of Brazil, is the largest country in both South America and the Latin American region.
I live in Brazil but travel abroad mostly to Europe and other South America countries.

I can for sure say that our food is the best in the world, a mix of italian, german, portuguese, african, native americans foods that makes it simply perfect.

We have great nature, rainforests, rivers, amazing beaches and a very nice climate. We have no international issues or war.

Only problems are government corruption, cost of living rising and violence in the big cities, in the smaller ones you can have a very high standard of living, mostly in south Brazil, considered a mini Europa like region in terms of climate (colder) and quality of life, I recommend the smaller citie in Rio Grande do Sul and Santa Catarina states, low crimes, high quality of life and great landscapes!
People Do Know That This Country Has One Of The Highest Crime Rates In The World?
This county is a paradise with diverse food, culture, and people. There is no other better place to have a vacation.
Horrible country, high crime rate, corrupt government and horrible economy. Doesn't deserve to be on this list.
Austria

Austria was Celtic (Hallstadt) then as Noricum, part of the Roman Empire, Alaric, who took over Rome, studied at a monastery near Vienna. In the Middle Ages, the Holy Roman Emperors moved to Vienna, then Austria became separate. Medieval documents from Eastern Europe as far as West Ukraine were often ...read more.
Simply stunning. Travelled all over Europe and Austria is the most beautiful country I've seen and experienced. Cities are clean friendly, happy and gorgeous. People appreciate and value their living space. Great environment for families. Rural areas of Austria like Tirol and Pinzgau are incredible. Breathtaking scenery. Awesome skiing and even better in summer. Austria is better known for wonderful skiing in Winter but Summer is also a great time of the year to experience other mountain sports. If you like cities, Austria is perfect and if you prefer the countryside, look nowhere else! Overall: 9.8/10
Austria is a fantastic country with great nature and people. The living standard and safety is of the same high level as in Germany, but the people are partially more chilled and down to earth. It's a great for doing every outdoor activity you can imagine, and most of the cities have a beautiful historical old town.
Austria has the best living full city in the world Vienna. The best coffe and sachertorte in the world. If you don't won't do life in the best living full city you can change do the Mountains is a good difference because no country has so beautiful Mountains. Why did over 100.000.000 people come to Austria. Also Austria has no war and only 5% living below the poverty line. 4,2% are unemployed. 50% are upper class.
Austria is beautiful and peacful and affordable and have nice citizens who cares
Portugal

Portugal (est.1152), officially the Portuguese Republic, is a country located mostly on the Iberian Peninsula in southwestern Europe. It is the westernmost country of mainland Europe, bordered to the west and south by the Atlantic Ocean and to the north and east by Spain. Its territory also includes ...read more.
Beautiful
Peaceful
The People are very nice and kind
Air smells like Flowers, The Oceans are blue and mountains are green.
Come on you will have a wonderful time in Portugal
Why is Portugal number 140? It's certainly better than Brazil! Brazil is a poor awful country with a high crime rate, Portugal is an awesome country, it has an amazing nation, fantastic food and weather and the people there are friendly and nice!
Please don't come to Portugal!
I don't want people to discover my Secret Place!
Let Portugal to stay below every country, please!
To stay Hiden,
Unsolved,
Mystical,
PURE
Portugal ranked 154, what's that joke? Living in Portugal is really nice, peaceful, quiet, people there are kind, simple and open. In France we love our friends from Portugal and their country.
Italy

Italy, in italian Repubblica Italiana, is a unitary parliamentary republic in Europe. ...read more.
Amazing history, beautiful country and women, very friendly and hardworking people.
Italy is the worlds 7th largest economy is a nice country to live in, best food in the world, 2nd best healthcare in the world, best country to raise a child and is one of the most visited countries in the world it should be one of the first best countries
You feel very welcomed and safe when your in Italy. You make friends very quickly and you feel as a part of the community straight away.
Italy is a great country with a lot of history on its shoulders. Many says it has the best food in the world; even though that is very subjective, Italian food summarizes the Italian culture: classy, creative and with a lot of love. Italians really love their food and life style. In fact, the most fascinating thing is how Italians are able to seize the day and get the best of their life. The sense of family, the appreciation for good food, history, art, music, fashion and wine, these are all ingredients that Italians use to conduct, in my view, what I think is one of the best life style on earth. It is great to admire how they express their culture on what they do, from the elegance of an Armani suit to the great manufacture of a Ferrari.
South Korea

South Korea, officially the Republic of Korea, is a sovereign state in East Asia, constituting the southern part of the Korean Peninsula.
The healthcare and education here speaks for itself. It also has some of the best internet in the world.
The only major problem is the work culture, similar to Japan.
I would say it's like a mix between the west and east... Asian culture with a bit of a western touch. Polite people, safe, kpop (if you like it), nice movies and series and cute women.
What is up with all of the thumbs down! It has a nice economy and is a very safe country to live in. When I say safe, I mean SAFE! If you put a thumbs down, you are thinking of North Korea.
South Korea is one of the most underrated countries on Earth.
Singapore

Singapore, officially the Republic of Singapore, and often referred to as the Lion City, the Garden City, and the Red Dot, is a global city and sovereign state in Southeast Asia and the world's only island city-state.
I have been there once, those locals were being so nice to me, I like this country
Singapore is such a safe place to live. Its so beautiful as the government takes extra effort to make sure that the country is clean. The education system is really good in Singapore as well.
Although expensive, Singapore is one of the most systematic and clean countries in the world
Is very clean and they have good school for children. Mr Lee Kwan Yu our Singapore President he care about us when there are trouble he help us and make Singapore an wonderful place!
PSearch List