Best Dream Theater Members
Dream Theater is one of the bands you could say is perfect. All the members do a great job and have a great talent. You can't hate them if you know what good music is.

This list includes actual and former members.
The Top Ten
1
John Petrucci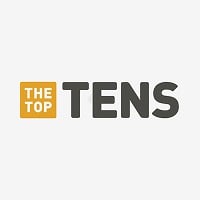 John Peter Petrucci is an American guitarist, composer and producer. He is best known as a founding member of the progressive metal band Dream Theater. Compared to his level of skill, John Petrucci is relatively unknown in the modern music industry.
A) No one can combine shred and soul as well as John Petrucci. He is a god among guitarists. Everyone knows that he can playing blindingly fast but not many people know about his melodies or his soul that he puts into each note. Truly an amazing musician, but Myung is a very close second.
He's a great virtuoso guitarist, because he shreds and gives his playing an awesome feeling. I really admire the one who did the list "Top Dream Theater Guitar Solos", because it is very hard to say which solo is the best; because all of them are epic! - rock2metal
Sadly I can't vote for john myung. In my opinion, he does not get heard enough to be the best member. However, in my opinion he is the most talented member of the band.
Since Mike Portnoy left I now have to vote for Petrucci. I still think Portnoy is the best drummer ever though
2
Mike Portnoy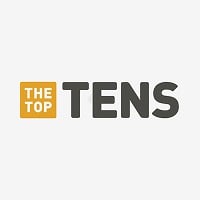 Michael Portnoy is an American drummer primarily known as the former drummer, backing vocalist, and a co-founder of the progressive metal/rock band Dream Theater. Known for his technical skill as a drummer, Portnoy has won 30 awards from the Modern Drummer magazine.
Love how he changes paces and time signatures. If I had a band I would have this kind of drummer. A Rush style creative BEAST.
Mike Mangini is a very very good drummer. But I've always like Portnoy's drumming skills more. - zxm
I think he is tied with John, because both make a great combination of great drumming and awesome guitar playing. He has made great drum performances, making him the best drummer ever. DT won't be the same without him! - rock2metal
Best double bass drummer ever
3
John Myung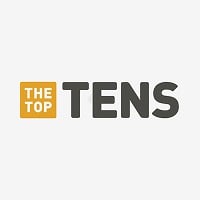 John Ro Myung is an American bassist and a founding member of the progressive metal group Dream Theater.
Dream Theater are near enough the most technically talented (maybe Galneryus surpasses them in my opinion) but John Myung is just about the best bassist I've heard.
He is a really good bassist. Just listen to bass lines like "Panic Attack", "The Glass Prison", "Take the Time", "Under a Glass Moon", "In the Name of God"... - rock2metal
John Myung's bass lines are a well of pure water to thirsty Somalians. His dexterity is like watching God flick peanuts into a wine glass from 150 yards.
It's nearly impossible to say which DT member is best at their respective instruments; I respect them all so much. But John Myung's hair and silent stoicism wins out. Also, Instrumedly. That is all.
4
Jordan Rudess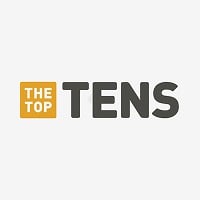 Jordan Rudess is an American keyboardist and composer best known as a member of the progressive metal/rock band Dream Theater and the progressive rock supergroup Liquid Tension Experiment.
The best keyboardist in metal, that's because he is also called "The Keyboard Wizard". - rock2metal
I saw this dude playing few days ago, and I'm certain he surpassed Petrucci, based on the performance of both musicians! Jordan is the man!
Jordan Rudess is underestimate for 10 years, but then he shows his skills in A Dramatic Turn Of Events and self titled album. And also he have MorphWiz to make DT song is more progressive. - razors15
He can do what he want with keybord, technically he surpasse Petrucci.In 1999 DT is become stronger with him
5
James LaBrie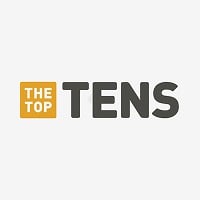 Kevin James LaBrie is a Canadian vocalist and songwriter, who is best known as the lead singer of the American progressive metal band Dream Theater.
I hate it when people say that he's a bad singer, he is amazing!
Just because he doesn't contribute to songwriting as much doesn't mean he isn't into there music
Even after the food poisoning incident, he still had enough passion in his voice to impress. - Caleb9000
Without his voice, Dream Theater wouldn't be as awesome as it is. - rock2metal
6
Kevin Moore
Best keyboardist the band ever had hands down. Complimented the songs nicely by creating atmosphere and emotion.
Kevin Moore is the best keyboardist ever, and a brilliant songwriter. He wrote songs such as Pull Me Under, 6:00 and the purley emotional Space-Dye Vest. Jordan Rudess is just a technical show-off, by Kevin Moore was amazing.
All members are great I wish people didn't make list like this but oh well I don't care
7
Mike Mangini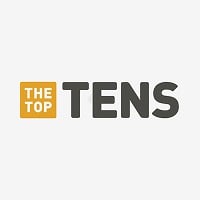 Mike Mangini is an American drummer. Since 2010, he has been a member of progressive metal band Dream Theater, following the departure of founding drummer Mike Portnoy.
As good as if not better than MP. A perfect replacement for DT since the walkout of the wimp MP for no bloody good reason. Eat your ego and your heart out MP.
Perfect replacement for Portnoy, I prefer him as a drummer. More technically skilled and you can tell he really loves the music, new and old.
I actually think Jordan is the best member, but I can't stand to see Mangini below Derek Sherinian
8
Charlie Dominici
An underrated vocalist with an inventive tone - Caleb9000
9 Derek Sherinian
10 Chris Collins
The Contenders
11 Steve Stone
BAdd New Item