Best Indian Comedians
Best comedians in India of all time. Choose the best comedian in this list and vote for him. Don't only vote for your fan. Vote for the candidate who really deserve vote according to talent. Again if your choice is at good rank then please don't vote for him. In such case vote such a candidate who is not ranked well and deserves a higher rank.

1 Johnny Lever

Never seen a person who can make you smile with tears in eyes with his acting skills.

The best comedian who makes your body do laugh and cry at once... I think no one can replace him

Jonny Liver is best comedian of all times

Father of comedians

2 Kapil Sharma

His timing is best and he gives everyone to get a good future with him and he is the god of comedy and I love him very much and world also loves him

His perfect timing, spontaneous personality and that huge sense of humor makes him the best comedian in India!

Kapil Sharma is universe number 1 Comedian and god of comedy

No one can make you laugh like Kapil does. By far the best Indian comedian! I thinks

3 Paresh Rawal

Best

He is best

4 Kader Khan

Ever best

Great

5 Brahmanandam

Take him into a room for just two minute and see that this charismatic person will do that thing that you keep on giggling for days

There are two types of comedians in this world, one is brahmanandam and rest all...

Hi is the comedian of god for whole world

Best actor ever I seen in my life

6 Rajpal Yadav

Rajpal to rajpal ha vai

Fantastic yadav

It bahut hasta hai

Best

8 Mehmood

King of comedy

He is best

9 Shakti Kapoor

10 Vadivelu

If the top 9 are Kings of Indian comedy then definitely vadivelu must be God of them.

The legend... I feel sad for those who can't understand Tamil. because you can't enjoy Vadivelu comedies.

People who doesn't understand tamil are unlucky

World's best and number comedian of all time
The Contenders
11
Raju Shrivastav
Best ever observer to notify and make you laugh
No one can beat him
No one can beat him in mimicry.
Best comedian of India!
He is the best Indian stand up comedian ever.And please don't compare him to any one.. He always deserve the number 1.our all time favourite Mr. RAJU SHRIVASTAV...
12
Akshay Kumar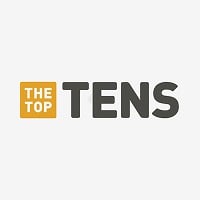 Rajiv Hari Om Bhatia, better known by his stage name 'Akshay Kumar', is a Canadian actor, producer and martial artist who has appeared in over a hundred Hindi films.
Akshay Kumar best
Feels like family
Always best
13
Goundamani
The legend of indian cinema...He became a number 1
Such a legendary comedian... Really the northern people are unlucky..He ll make you for every dialogues in every movie.. No matter how bore the movie is,... He ll make the scene wonderful
He is legend.he has the guts to counter everyone including politicians
ONE WORD TO DESCRIBE HIM IS AN ICON.IF TAMIL BE THE NATIONAL LANGUAGE FOR ALL THEN I AM DAMN SURE NO NEED THESE VOTINGS.HE WILL BE THE ONE.
14
Krushna Abhishek
I don't know what's the reason as he was in rank 33. He is the most entertaining and outstanding comedian I ever seen. He must be in no. 1 position. Guys keep voting please
Best in looks, personality, acting and above all COMEDY...
He must be one ranked
Best Comedian with versatility
15
Bharti Singh
Best comedian in India
She makes me laugh every time
Number 1 lady comedian
Best
16 Arshad Warsi
17 Ali Asgar
18 Santhanam
19
Sudesh Lehri
best of all time
The best multi talented perso. If he joins Kapil that will make them invincible. Krishna brings him down grade
good
20
Vivek (Kollywood)
Social comedian
Best laughing theraphy and brings social suggestion too...
21
Jagathy Sreekumar
He is a legend.those who voted for others have to watch his comedies.then you will change your opinion
22 Laxmikant Berde
23 Swapnil Joshi
24 Gaurav Gera
25 Javed Jaffrey
26 V.I.P
27 Hemant Pandey
28 Venu Madhav
29 Ali (Tollywood)
30
Ashok Saraf
Ashok mama is the best comedian! Best actor!
Even the comedians like Jonny Lever has learned many many things from this outstanding legend!
31 Asrani
32
Rajendra Nath
He was number 1
33 Saloni
34 Chunky Pandey
35 Ahsan Qureshi
36
Sunil Varma
Sunil is the best comedian. but nowadays he is not acting in comedy roles
37 Satish Shah
38 Kashif Khan
39 Raghu Babu
40 Ritesh Deshmukh
41 Om Puri
42 Mukri
43 Tiku Talsania
44 Anupam Kher
45 Sekhar Suman
46 Archana Puran Singh
47 Shreyas Talpade
48 Paresh Ganatra
49 Navneet Nishan
50 Boman Irani
PSearch List