Parkway Drive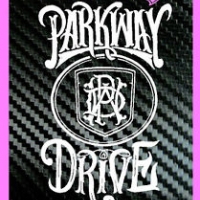 Found on ebayimg.com
Info
Parkway Drive is an Australian metalcore band from Byron Bay, New South Wales, formed in 2003. As of 2015, Parkway Drive has released five full-length albums, one EP, two DVDs, a split album and one book, titled Ten Years of Parkway Drive.
Comments
Top
Popular
Newest
Jeff Ling is an amazing guitarist, Ben Gordon is under rated for his drumming. He has killer blast beats man. They don't produce generic. They don't have songs that are just one massive breakdown, they are capable of making complex, dynamic riffs while still having probably the greatest breakdowns in the genre. Winston's vocals are beast recorded and live. Each of their records are god-like. Lyrics are meaningful. Check out Breaking point and Horizons for their best.
Ought to be number 1, every single song they have is unique and amazing, as for their live performances they are the best you will ever witness. Winston is a great lead singer he has this connection with the crowd no other band has, do not forget to watch the documentary about how these guys got to the top it is really inspirational!
Parkway never seizes to amaze. Their latest album IRE, every song delivers. You can hear how they're getting creative and branching to different styles BECAUSE THEY CAN. You hear in the composition of these songs they put everything into this album and had a great time in doing so. Lyrically deep, with a rigid backbone of a message to the masses. Instrumentally beautiful, every riff, every solo composed beautifully. And then the attitude we all know, with their build ups to the heavy breakdowns. Every song in the end is it's own masterpiece. Even though the album just dropped and its currently on every device I own. And hard copy in my car. I will anxiously be awaiting another album.
Bravo guys, job well done.

Deserved the #1 spot for sure.

And to you sir who put them so low on this list...

"Forked tongued mother ******, tell me HOW THE HELL DO YOU SLEEP AT NIGHT!? "
Parkway Drive- Dying to believe
When you hear Parkway Drive you know it's Parkway Drive, they are different from all the other bands in the metalcore scene. Among the best bands in the genre.
Parkway is most hard hitting band in the genre. Their albums have each transcended the other and have in no way showed a watering down of elements that the genre has tragically continued to deal with. No riff ever felt ripped off and no breakdown ever felted forces. The band offers the perfect blend of groove and melody and vocalist Winston is one of the most powerful voices to be heard in the extreme metal world. This is a band hardcore fans and even metalheads alike can get behind and not be disappointed. (also no scenie weenies in this band haha)
Probably the best Metalcore band ever.

I, personally, am curious to know how a great deal of the bands on this list are not actually Metalcore... Honestly, the second, third and fourth bands on here are DEFINITELY not Metalcore! Avenged Sevenfold have not been remotely Metalcore-y since Sounding the Seventh Trumpet!
Parkway Drive really defines insanity with beauty. They have the best metalcore guitars any band can have. And mccall's Growls are Throat-Blending. The Breakdowns In 'Romance is Dead' is Mind-Blowing. Carrion, Horizons, Boneyards and Romance is Dead are the songs to look for. Long Live Parkway Drive!
I have been deep into metal and metalcore for almost 20 years, and am a great fan of as I lay dying. but what parkway drive keeps on releasing is beyond what can be grasped by the term "metalcore". this is true art people! My number one by far.
This is hands down, THE best hardcore band out there in my opinion. They shed on the guitar. And have what I consider to be the best lead vocalist in metal core. Winston screams in a way, that if you actually listen to him, you can understand what he says.
Dudes please! Harder and melodic than this? Impossible, is like the dropping of a nuclear bomb covered with candy. Check these guys playing live and check the difference about the other studio bands. Parkway Drive top 3 at least.
Well, I never thought I would be capable of listening to something like Metalcore, I always hated screaming and growling until I first saw PWD live. Wow, that was the most impressive experience in my musical life. It totally changed me. It is a pleasure to listen to some of the most beautiful melodies like in "The River" combined with some chugga-chugga moves like in "Idols and Anchors". A pleasure to listen to them and play on guitar. After listening to them I don't get impressed by any of the bands on this list. They should be the Number One. Sure, Killswitch and As I lay dying are great, but still, Parkway Drive is kind of a Metalcore God for me.
Masters Of breakdown Solo! As I Lay Dying deserves 1st place... But Parkway Drive should be higher up... Listen to "Smoke 'em if ya got 'em", "Sleepwalker", "Karma". These songs will make you vote Parkway Drive!
Parkway is definitely #1. No disrespect to any of the other bands. But I feel like its something that anyone who has listened to them would agree with.
Parkway drive are an all round good band, as being melodic metalcore it has a nice sound with the metalcore edge and all of their albums have a different sound but are all still amazing albums
These guys can't make a bad song. Awesome guitar work, the best vocals you can get in the metalcore scene from Winston McCall and huge breakdowns makes them by far the best metalcore band.
Their music is simply amazing, and after watching their documentary and Home Is For The Heartless DVD's, they are really down to earth guys as well.
This is my favorite band. The end. Consistently amazing breakdowns in every single song. First band that I've ever actually listened to everything they've ever done.
I don't understand why parkway drive isn't #1. How come ASKING ALEXANDRIA is above this band?
Band overly aggressive, but very good. The strongest feature of this band are its magnificent solos and his songs sound like a blow of those. Very good
The only thing stopping this band from being on the top is that there not that popular in the US. Although if they were as popular as bullet no doubt they would be on the top
Never disliked a song from these guys. With every album they make, it just gets better and better there's just no end for these guys! Any song is enough to blow your mind away!
These guys are the most talented, AMAZING guitarists and drummer, winston has killer vocals and extremely creative and meaningful lyrics, they're simply BADASS, they can turn anybody to a metalhead in seconds they also look clean not diabolic like the other bands
Needs to be Number 1. Only one on this list that never disappoints. Each song on every album hits hard and Parkway Drive has one of the best lead singers in music today.
Late coming to PWD. I have to say they do it better than almost any metalcore band out there. I think Winston has to be one of the best vocalists in the genre, if not the best. Atlas is a great record with a lot of variety from start to finish.
Clearly the best band in the metalcore genre. They find a way to be heavy and melodic at the same time, and Winston's vocals are amazing.
Related Lists
Best Parkway Drive Songs
Best Songs On Parkway Drive's Atlas
Top 10 Heaviest Parkway Drive Songs
Best Songs On Parkway Drive's Killing With a Smile
Best Songs On Parkway Drive's Deep Blue