Best Rammstein Songs
This is a List for the Top Ten best Rammstein songs Ever.

1 Du Hast

First rammstein song I ever heard, and my favorite. - dragon13304
dude, yes! this song is so freaking epic. DU HAST! LISTEN TO THIS SONG YOU WILL FREAK OUT FOR THE WORLD OF METAL!
Amazing Live (Knebworth - 2010) and it really gets the crowd moving.
Great mix of metal and a little bit techno. Also it has a cool musicvideo and a nice live performence. It is the Rammstein song everyone knows
2
Sonne

This was the first song I ever heard by Rammstein, I've been hooked on this band ever since. To me Sonne Is the best.
I can forget everything else. I can not live without this song.
Du hast is so overrated, it is nothing in comparison to this masterpiece
Your top 10 and mine are almost identical! Except I have Sonne at number 1 and Ich tu dir Weh at No.2. I've also lost Mein Hertz Brendt and added Amerika at No. 5.
And I also noticed that more tracks came off Mutter than any other album...
Rammstein are epic xx
3
Ich will

This song has to be in the top 3 an amazing rammstein song infact this song should be the number 1 song it represents the great heavy metal that rammstein is
Anthem. The rising power electrifies the listener. The song evolves as the band dares to include various styles. It all works together.
Amazing Song, Impossible Not To Rock Along To It, Makes You Wanna HeadBang Until Your Head Comes Off.
Difficult to choose between this and Sonne but have gone for Ich Will as that was the song that got me hooked into this awesome band. Hope I get to see them live sometime. The whole album is brilliant - not even a so-so song which is unusual with most bands.
4
Mein Herz brennt

Offering perhaps one of the greatest instrumentals found in the genre, Mein Herz Brent is a true masterpiece, from the chillingly suspenseful narrative expressed through its lyrics to the infectious nature of its tune, this is undoubtedly a perfect example of the prolific capability or Rammstein
This song is amazing! I don't remember how many times I've heard it, but it never fails to amuse me. Its a fantastic song.
Perfect transition from metal to the soft guitar reef in the end. Mind blowing!
The last bit will blow you away, I can swear
This was the first song I heard, that was before I started to listen to Rammstein. I thought it was AMAZING, it was one of my favourite songs. It still gives me goosebumps!
Started rammstein with rosenrot like du hasst a lot but this one is a masterwork
5
Mein Teil

This song legit makes me feel sick. So it does it's job. The theme is so dark, but man, the instrumental is so bad-ass!
This is such a good song, especially the topic. Cannibalism hasn't been sung in such a vulgar, explicit, and informative way. It's unique and I'm sure it takes courage to post songs such as this. That's Rammstein for you, and that's why I love them. Sadly, everyone votes for the more "popular' songs like "Sonne" and "Du Hast". Kinda sad to be honest.
The Lyrics are so crazy and that makes this song different to other bands and it is much crazier than many other songs by rammstein
Rammstein has so many great songs, I think making a list is impossible, but Mein Teil definitely deserves to be at least in the top 5.
6
Ich Tu Dir Weh

I am a 69 yr.old guy that grew up in northern
canada, served in the military went overseas to over 36 countries on this planet, then became
A USA MERCHANT MARINE! I'm a us citizens and I love everything about Rammstein and their music their videos with their music is what I listen to everyday while I am building wooden boats!
I don't speak German... Maybe that is why I love this song even more than I should, but it is just amazing. The tune, the resonance in Till's voice,... The chorus makes me squirm in my panties. LOVE!
this song is plain brilliant. its sad that it isn't in the top 10. the bass is divine, and so is the tune. Ich tu dir weh is equally awesome. du hast is good, but not better than these.

Are you serious, this should be a lot higher up. Ich Tu Dir Weh is the new sound of Rammstein, such a great song.
7
Feuer frei

I am goin mad listening to the song... freakin awesome...
THIS SONG IS FREAKING GREAT! THAT'S BECAUSE IS FROM THE BEST GERMAN BAND! - rock2metal
This song is amazing great job from the keyboard and th singer way better than du hast.. At least it is not repetitive
It's EPIC! Such an amazing song, personally my favorite from Rammstein.
8
Engel

I Love this song, amazing lyrics and powerful, intense music. Should be in the top 5
The music is awesome. Bobo's voice is heavenly! I hear the song repeatedly for the whistling alone.
That WHISTLE!
Oh, that whistle's got me learning to whistle after years and years! *. *
And ohh, Till, you sexy thing.
The most complex, most melodic but at the same time a very powerful song. The lyrics are superb and the angel's singing and the whistles only make it better. In my opinion the best Rammstein song, but at least top 3.
9
Buck Dich

The most pulse-pounding and synchronized track with a definitive and constant rhythm; the track flows the best and is comparable to a climax-packed boss fight in a video game. Definitely my favorite of all Rammstein tracks due to the congruent beat and awesome tune.
This a great song. This is the song that got me into rammstein. You should definitely take a listen before you vote.
Definitely the most representative of the lengths Rammstein go to in the scope of their music. A nice heavy song, and one with raw energy that shows exactly what Rammstein is about
What! You kidding me, it's one of their bests!
10
Reise, Reise

The gigantic start is awesome, they don't build up in they song. they just START
The energy in the guitar riffs in the song coupled with Till's voice take this song to a different level altogether. My favorite Rammstein song. Can listen to this on loop
Reise, Reise is an awesome song. Sounds great and the meaning of it is so amazingly chilling. Especially when your dad wants to be a fisherman.
reise reise seems like it hase many different meanings, and this is def. the best song by rammstein
The Contenders
11
Ohne Dich

This song is so touching for me, that it's my favorite of the band.
Their saddest song, this is one of their best songs simply because it puts a spark of peace at the end of a concert full of metal.
Beautiful song - love the video as well. Really shows the power of Till's voice, one of the best ballads I've heard
Epic song. Should be in top 5 at least. Some songs touch hearts across language barriers, this is one of them.
12
Rosenrot

I'd put this up to number one. This can't be below 5...
Such amazing power and harmony at the same time...

The song that got me into Rammstein, STILL currently in love with the song... - MeowMix
This is the Rammstein song that got me into Rammstein, and I normally don't even go for Metal! I was just working out with a friend and this song was on his playlist
This song is amazing, the one that got me into Rammstein. Not exactly the first one I heard, but the first one I downloaded.
13
Mutter

Rammstein has and continues to be one of my favorite bands of all time and thus song is my personal favorite and one of their best. Mutter is probably their most touching song and yet tragic. This song is just so powerful it can make people cry. As a kid I didn't understand any German at all but I didn't need any translation when I heard the word "mutter". Perhaps the most simple yet powerful word in our language. It's the first German word I learned and it still gets me every time I listen to this song.

Love the band, love the song, Rammstein for live!
This song has the best chorus out of all the Rammstein songs, with the beautiful melodic guitars kicking in. It also has very emotional lyrics, which makes this my all time favorite song of not only Rammstein, but out of all songs.
This is such an amazing song by a great band with a crazy good catalog. Rammstein are incredible live too and if you haven't seen them for yourself, there live stage performance is definitely an experience I highly recommend seeing.
Their best song, according to me. But it was hard to decide : all their songs are wonderful.
14
P***y

The electronic guitar work is just phenomenal. Combined with the vocals of Till Lindemann and the catchy lyrics, it all makes this song so epic (not to mention the music video laugh out loud)
For someone who usually hates songs that talk about this kind of stuff, this is my favorite by Rammstein.
Why do we have to "o it quick"? Are we running out? So what's the problem? The best song of a super album.
Heh... Well maybe the lyrics are a bit "wrong" but I really love this song!
15
Sehnsucht

This is the most Tranz-Metal Rammstein is going to be, ever. Nothing can compare to Sehnsucht when talking about Tranz-Metal.
Till does a great job as always, the guitar riffs and the bass work is absolutely fantastic and flake adds a fun mix to the song with the keyboard
The Best song of my loved Rammstein! I love Sehnsucht
One of the first and best rammstein classics.
16
Amerika

We are living in Amerika!
Amerika ist wunderbar! - rock2metal
A great reflection of American capitalism and globalization, all mixed in with an awesome rock-theme and epic guitar.
Coca cola sometimes war
The English version is better for me because of the instrumental.
17
Eifersucht

Flake adds so much to this song it's not even funny. Tranz-Metal at it's finest.
I'd love to see this live, shame I probably never will due to the origin on the song itself
Great song shame it wasn't performed live
The chorus is the best!
18
Links 2 3 4

How can this be so low come on! Till writes a song about the left but it's one of the biggest songs that the right enjoys. Look Rammstein couldn't come out and say they believe in some of what NAZIS stood for. Left or Right it doesn't matter to me Rammstein kicks ass!
Rammstein is not Nazist.
Album-Mutter -
When they came to Mexico, it was fantastic!
This should be in top 5, this song is TOP NOTCH!
Vote with me if you Agree!
Why isn't this the top rated? This defines the character of Till Lindemann and the rest of the band. It tells you where their hearts really are, metaphorically with the ironic twist of the literal location. The spin on the feel of the music with the meaning of the song is genius.
19
Rammstein

You serious! This song is so fun to hear and play! You guys have no taste!
This is my favourite song of Rammstein, and I was surprised when I saw it on 32nd place... seriously, this deserves more
I think that this song should be first. I'm surprised that this is so far down. Maybe in German this song is boring. - Feirceraven
This song deserves a better spot. Its lyrics and dark riffs make this song a classic!
20
Seemann

It's not your typical industrial Heavy Metal Rammstein, but it's a nice ballad and definitely one of their better slower songs.
Can't believe this one is not on the top 5.
So sad, and yet so amazing song
One of the greatest ballads, especially if you understand the lyrics. Catches the heart.
Definitely one of the best, When I tell people to listen to rammstein, I tell them to leave this song till last, when you hear till's vocals on all the other songs, snd then hear them on this, it will blow you away, how a singer eith such a deep powerful voice produces such a sift beautiful sound on this song, a lot with the hypnotizing bass/ guitar riff, it is one of history's hidden gems
21
Du riechst so gut

Shame the album cover literally looks like a gay stop club though.
I'm a huge fan of Rammstein. I love all his songs but none caught my attention like this music video. so inspiring, I loved this one the most. But its tied with: ich will, mutter, mein herz brennt, and sonne. But we can all just agree that Rammstein is amazing! - IchLiebeRammstein
Is a very powerful song I am told, by my Co-Rammers m/ m/.
Album-Herzelied -
I am a german listener and listen to Rammstein since my Childhood. This song was my first song ever heard from this band. It was the best Childhood ever...
22
Stein um Stein

An epic composition and mad mad lyrics... Too bad not many have heard about it. A true personification of what Rammstein is all about! Deserves to be there right at the top!
How is this not even in the top 10? An epic song all the way with perfect lyrics.
"Stone by stone" just three of the dope lyrics in this song.
For those who know, the real Rammstein fans. This is the one. Absolute bliss.
23
Keine Lust

This song makes me wish I was fat, and wearing white suits, the whole song really goes well with the video, the fact that rammstein try to portray a bunch of fat wealthy people who are bored with everything and have lost interest just puts my body into heavy metal meltdown, I love headbanging to this song and just feeling like a boss.
It is most certainly my favorite Rammstein song and probably always will be. It's brilliant so headbang to and if you know the words, great to sing as well. O bloody adore this song. It deserves a lot higher than 11th place.
The way this song is performed is spectacular, but then with the video, its originality really makes it spectacular, should be in the top Five no doubt.
Makes me erect
24
Te Quiero P**a!

Definitely not the best of R+, but I must vote for it, cause 5 days ago I made a tattoo on my chest with the name of this song :)
Adelante Amigo!
25
Deutschland

To write something this rich and devastating - in regard to your own country, is quite incredible! Not only, is it lyrically positive & sad, all at once - it also belts out furiously, and I can't wait to see The Till Hammer with this one! Exceptional song of their career in all aspects!
Maybe my new favorite. The intro alone... it's like Iron Maiden's Moonchild on industrial strength steroids.
This is their most thought out well written song they have ever written... the instrumentals are amazing and till is great too... my favorite song of theirs!
For years, du hast was the best in my opinion, and this song is even better than du hast
26
Radio

Great song
27
Mein Land

Awesome clip, and it's kinds funny how Rammstein decided to make a video just for fun. I just love it. It has that weird feel in it which makes me listen to it on and on. Should be in Top Ten.
That's the newest and in my opinion the best song they have made. Plus the clip is JUST awesome!
Catching riff, awesome clip. Totally one of my favorites.
Great anti-Nazi song. I like the motiv of Joker, the puppets on beach, and the watchman with spreading voice. Words "mein land" sound like coming from demons that claim the posession of land.
28
Küss mich (Fellfrosch)

#40? what? THIS IS ONE OF THE BEST RAMMSTEIN SONGS! JUST LISTEN TO THE STUDIO VERSION,NOT THE LIVE OR LYRICS VERSION FROM YOUTUBE! DOWNLOAD THE ALBUM AND HEAR! 1
I agree it has one of the best riffs and amazing build to the climax. - PrinceZarbon
29
Asche zu Asche

This is one of my favorite Rammstein songs. Definitely in my top 10.
I bet you gonna like this tune! is rammsteinly great! - rock2metal
How is this not top ten?!?!? I listen to it every day. It's much better then Sonne.
I can't stop listening to this song. This song should be one of the top 5
30
Wollt Ihr das Bett in Flammen Sehen ?

There are handfull of amazing carrier openers, and this is one of them. Herzeleid is a fantastic album and Bett in Flammen sets it's mood right off.
Come on guys! This had got to be the best out of all of them!
One of the tracks that got me hocked on Rammstein. A song that sums up what Rammstein is all about.
Epic song, very angry. My personal favorite.
31
Fuhre mich
This is my favorite song of all time
Cannot believe this song is sitting this low. Maybe because it was a bonus track from LIFAD. Anyway, amazing song.
Awesome rock music take you into a wolrd full of lust
Better than Du Hast in my opinion.
32
Wiener blut

This song does great at creating a creepy atmosphere and then coming in with an awesome and intense chorus.
One of my favorites!
Xuz from oxkutzcab says it's the best song!
33
Laichzeit

As for me, it is the Best rammstein song
Awesome song amazing love dis song
This song rocks harder than some of their other songs like Ich Tu Dir Weh or Mein Teil. If you want to listen to classic Rammstein and still rock out, this song is a must
Love this song! :D
34
Wo Bist Du

Sweetest that Till had ever been vocally. Really sends shivers down your spine. Rosenrot is full of gems like this and Zerstoren.
Most underrated Rammstein song! This piece of art can relax your bones to an unimaginable level
Such an amazing song it's somehow intense and calming at the same time, and the flute at the start really sets the theme for the rest of the song. When I heard this song I instantly knew it would be the only song I would listen to that week

Deserves #1
Wo bist du is rammstein's best creation. I don't understand the lyrics as its German but it feels very emotional. The flute.. Its all crazy.
35
Zerstören

Great song, you've got to play it to the max!
Awesome song,why so underrated!?!?
Destroy!
36
Stripped
It crates something that makes you fock
37
Klavier

Not my favourite, but probably their best.
Hows this not #1
Absolutelly breath-taking, I love it. So terribly beautiful.. - apouroiselle
One of the most emotionnal metal song!
38
Haifisch

Q: Why is the ocean salty?
A: From the tears of misunderstood sharks who just want to cuddle
This is one of my favorite songs by Rammstein and a awesome song to play on the drums. Has such a great beat that you would swear anyone would like. Between the effects on the keyboard and the beat on the drums, it's perfect!
This one is underrated. I can't decide which is my favorite, but this one, Rammstein and Mutter would probably be tied.
Great music and it's refreshing. Not my favourite but definitely a fantastic one!
39
Donaukinder
Great lyrics, great melody, and that synthesizer intro that Flake composed is genius. Definitely sets the perfect mood for a song about an environmental disaster.
It sets the mood in general and works well even if it wasn't about an environmental disaster since it has such a powerful riff. - PrinceZarbon
I love how the electric guitar and choir harmonize.
Its very underrated song, my opinion this is the best song of rammstein.
I voted for this song because I really think this has got to be one of the most underrated songs ever. This song is extremelly strong, with deep lyrics and very good melodies. I still don't understand why this song isn't on the "normal" LIFAD album.
40
Tier

Really? Number 53? No way! Because of this song I started digging Rammstein. Absolute awesome riffs and effects.
This is my favorite of all! Come on!
Gold!
best
41
Adios

Amazing I was hooked the first time I heard it and the guitar solo 2:09-2:33 is just unique awesome song!
Probably the most powerful, and sad song by Rammstein
This song is too addictive!
Wont get bored listening to this..
Must have been quite some places above..
Best song ever :-)
42
Küss mich

This song just has an awesome chorus :D
43
Hallelujah
Glad to know that people are starting to notice this song! It's not known just because of its rarity I think. One of Rammstein's best in my opinion. Album-Mutter (Limited Editions)
This song was on the way to being my favourite song ever. Heavy rammstein on top dirty dance riffs underneath. Would have loved those dirty dance squirts to win more of the battle, but it's rammstein so fair enough. Still an uber classic.
One of the few songs that truly sends shivers down my spine when I hear it. The guitars are indescribably awesome, and the text's mystical nature is really good. Kind of disappointed this one didn't end up on an album. Their best song, and very underrated.
This song has to be my #1. This song maybe disturbing because is shines a light on the pedophile rings that were exposed in the Catholic church but one of the most fun songs I've ever played along with almost every other Rammstein song. Love it.
44
Zwitter

I'm pretty surprised this is so low on the list. I think Mutter is their best album, and after having thoroughly enjoyed Ich Will, Links 2 3 4, Adios, Mutter, Sonne, Feuer Frei and Mein Herz Brennt I decided to continue exploring the album. I was pleasantly surprised by this song. Leave it to Rammstein to compose a song about a hermaphrodite and come out with fine art.
This is definitely a song that should be a bit higher. I'm not saying top ten, but 30? No... This has one of their best riffs and what the song is actually about is pretty damn humorous. I'm surprised they haven't played this song live in about 11 years. I'd go nuts if I was at a show and they played this.
What is this doing down here? One of their best, remember to leave a vote before scrolling away
This song rocks, should be there in better place as 10
45
Was Ich Liebe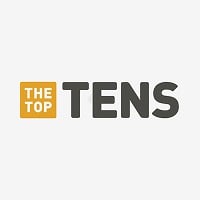 Best song on the new album
46
Morgenstern

The main riff is one of the heaviest riffs I've heard, the lyrics are kind of stupid but they are amazing and the keyboard makes the song so atmospheric and the chorus is simply beautiful.
I'm a big Rammstein fan and I think this song is very much underrated its one of their good intense songs love it I'm not to sure about the top ten list think it needs re shuffiling
Awesome song, as simple as that. Well, at least it's gotta be around the first 10, in my opinion it sounds amazing.
Composition of this song is mind blowing! Great impact!
47
Sex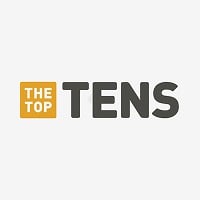 48
Feuerräder
This song is so damn groovy and it's one of their old unreleased songs! Listen to it and it'll become an ear worm
49
Spring

This song is a sleeper that I feel is highly underrated. The lyrics are masterfully crafted, vocal execution on point and hauntingly mischievous. That riff hits hard with a lot of crunch and demands that your head bobs with it. And that ghostly humming choir... how is this not top 10? At least top 5 for me personally
Listening this gem I imagine children's choir singing on the bridge, while man falls down and dies. I want it in a videoclip!
Best guitar solo ever heard. Such a waste that nobody has heard this song!
Powerful song with powerful lyrics. This is a kick in the teeth from start to finish. Very under appreciated, but any fan of Rammstein should pay this song a listen. You will love it at the end.
50
Rein raus

I always come back to that one!
PSearch List