Top Ten Best Rock Singers
Hannibalbarka
The Top Ten
1
Freddie Mercury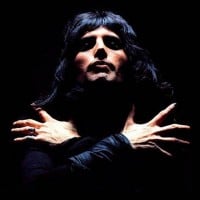 Freddie Mercury (born Farrokh Bulsara, 5th September 1946 - 24th November 1991) was a Zanzibari-born British singer of Indian descent, songwriter and record producer, known as the lead vocalist and songwriter of the British rock band Queen. He also became known for his flamboyant stage persona and four-octave ...read more.
The best singer, songwriter, performer of all time! From hard rock to ballads, he tops them all...
Do I even have to say why Mercury is Rock's finest? His voice is adaptable to pretty much every single genre known to man. His vocal range is astounding, his charisma with the audience is awe inspiring, and his singing and song writing skills are unmatched even today. I could say more, but I'm sure everyone knows by now, Freddie tops them all. Dying from HIV, Throat problems, Smoker, and Tired, yet he still performed. Freddie Mercury = Musical equivalent of God.
The best singer by far, his range and pure power can never be topped. The lows and highs of his voice, the emotion, and feeling. Never can he be surpassed.
Freddie Mercury is simply amazing. No better time used than watching everything there is to watch on YouTube about this beautiful man!
He Rocks my world and gets my vote every time
126 Comments
2
John Lennon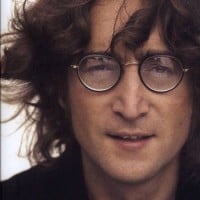 John Winston Ono Lennon, MBE was an English singer and songwriter who rose to worldwide fame as a co-founder of the Beatles, the most commercially successful band in the history of popular music. He was assassinated by Mark David Chapman on December 8, 1980 at age 40.
I can't find the words to express my surprise. This is obviously a popular contest, and there's nothing bad with it, but even at this condition, in which fabulous world the top-three is not made of Rpbert Plant, John Lennon, and if you really want a recent singer, Axl Rose? In not a question of being legendary but the reason you are. Every music lover must fall in love with the things Plant used to do. It' s a mystery how he sang like that and a bunch of inspiration for generations to come. Echelons, pay attention: Jared Leto is probably ashamed to see a list like this. Before being offensive for Plant, Morrison, Presley, Osbourne, Vedder, Joplin and so on, it is offensive for him that people do not pay the legitimate tribute to where the music came from.
Jared played the role of Mark David Chapman, and this, in my humble opinion, was a deep tribute of love. That day, Chapman stole the greatest musicians maybe ever born from all of us. God gave us a new one, a certain guy named ...more
NO ONE can compare to him and paul when it comes to pop, rock, acoustics and last but not least: touching peoples hearts.
Unequivocally the best male "musical mind" to ever live on this earth. His voice is an obvious relection of his overall success as a rock legend. There's no way he doesn't sit high on this list and it has nothing to do with popularity. You needs the vocal skill sets to achieve popularity and Lennon did it all. Greatest singer/songwriter/overall musician of all time...undoubtedly. Thanks for reading.
John Lennon was NOT a rock singer. He was a POP SINGER!
15 Comments
3
Axl Rose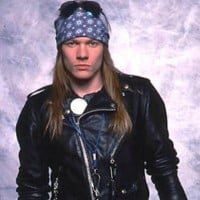 William Bruce Rose Jr., better known as 'Axl Rose', is an American singer born on February 6, 1962, in Lafayette, Indiana. He Is the founder and lead singer of the hard rock band Guns N' Roses. He is a celebrated but controversial figure in the world of rock.
A lot of people find his voice to be grating, and I just never got that. Super talented singer with tons of range and a whole array of different voices. - ThatDudeRoss
Glad to see that I'm not the only one who thinks that he's a great singer.
~Kat
axl is number one
play 5 voices on 1 song its great
Forever Axl Rose
Best forever!
Axl is the biggest fool. I don't understand how could anybody kick Slash out of bend, but when it comes to singing he's the best!
No one don't have higher vocal range!

46 Comments
4
Chester Bennington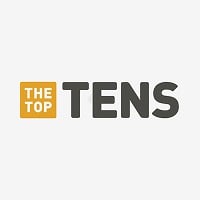 Chester Charles Bennington (March 20th, 1976 - July 20th, 2017) was an American musician, singer, songwriter and actor, best known for being the lead singer of Linkin Park. He also participated in side projects like Julien K and Dead By Sunrise. He committed suicide in 2017 after a period of depression. ...read more.
Most people suggesting this girly voiced should be #1 must have never of actual rock singers - AliBab
-Covered Robert Plant (killed it)
-Covered Axl Rose (pretty damn well)
-Covered Chris Cornell's part on Hunger Strike (nailed it)
-Covered Adele for God's sake (nailed it)
-Unlike most of the list isn't a one trick pony
He is the number one
Chester Bennington is the best!
122 Comments
5
Jim Morrison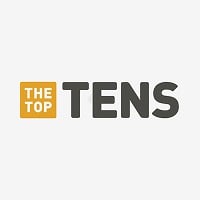 James Douglas "Jim" Morrison was an American singer, songwriter, and poet best remembered as the lead singer of the Doors.
Riders on the storm!
What jim is not in the top ten? And that jared leto crap is number 1? B**** please...
The Lizard King belongs in the top 5.
His scream at the intro to When the music's over pretty much defines him as the greatest rock singer. Also, why would they possibly put Axl Rose in front of John Lennon - Beatlesboy9
11 Comments
6
M. Shadows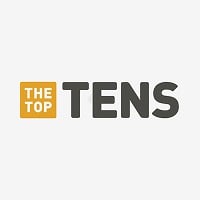 Matthew Charles Sanders, better known by his stage name M. Shadows, is an American musician, best known as the lead vocalist, songwriter and founding member of the American metalcore/alternative metal band Avenged Sevenfold.
He Is Will Be The Number One Singer, Because He Has A Perfect Voice, And He Can Do The Fry Scream, The First Album Has Make Me Love Avenged Sevenfold, And For The Rev A7X Miss You!
The number 1 screamer singer with a bang in his voice when he sings a song he just lights it up every song sounds greats when he sings it totally a metal singer even he can sing other genres too...
I don't understand why he is on #5. He should be on top. Shadows voice is awesome
Matt shadows is the best around. City of evil is their best album in my opinion but its close. Their new stuff is so good with hail to the king and Shepard of fire. Not only are they good on the radio, but live Matt is a beast. Enough said Matt should be number one!
18 Comments
7
Bruce Dickinson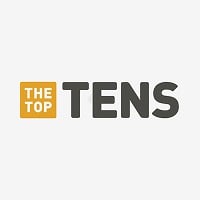 Paul Bruce Dickinson, known professionally as Bruce Dickinson, is an English musician, airline pilot, and broadcaster. He is most well known for being the lead singer in heavy metal band Iron Maiden and his solo career.
Metal. - ThatDudeRoss
gretest singer of all time
this man has it all
power
range
and a bueitiful voice
for the people who voted for the 26 people that are ahead of this god I would like you to here the following songs
brave new world
flight of icarus
rime of the anciant mariner
when you here those songs you will see that bruce dcikinson is the gretast singer of all time, so vote for him now. - onepolej
15th place is definitely not the correct place for Bruce Bruce to be. His vocal range is ridiculously high, and he, unlike most people, does not falsetto at the really high notes. Truly talented. Listen to Aces High, he can hit the high D, and in a later scream a high G.

But obviously the most blood-chilling moment has to be his high A in The Number of the Beast. You know that scream near the beginning of the song? That's what I'm talking about. - K3W3L
This list has changed a lot! Last time that I checked:Bruce Dickinson #1, Ronnie James Dio #2, Rob Halford #3, James Hetfield #4, Robert Plant #5(I think) and Axl Rose #7! - Feirceraven
12 Comments
8
Elvis Presley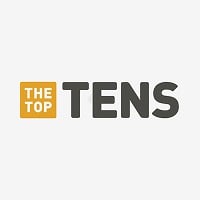 Elvis Presley was an American musician and actor. Known as "The King" He was mostly known for his number 1 singles including "Heartbreak Hotel" "Hound Dog" "Jailhouse Rock" "Love me Tender" Elvis debuted in the movie "Love me Tender" and focused less on his music and continued that way. ...read more.
Elvis was is and always will be the most fantastic fabulous greatest rock star who ever lived on the third rock from the sun. It may be that he is no 8 here but the reality is that he is number 1 and always will be. He was very very special and no one will ever equal him. Rest in peace big E.
Nobody but nobody was a greater rock singer than elvis, he was the one all the others wanted to be but could never be! The greatest artist who ever lived.
Some rock singers certainly are not in the league of legendary singers like Elvis! In a few decades they'll be forgotten but legends like him will stick around for centuries! - AliBab
How ridiculous elvis at no. 8! Elvis was the greatest rock singer who has ever lived.
27 Comments
9
Steven Tyler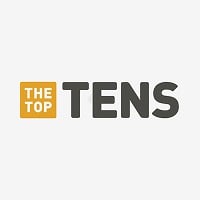 Steven Tyler is an American singer-songwriter, multi-instrumentalist, and former television music competition judge, best known as the lead singer of the Boston-based rock band Aerosmith, in which he also plays the harmonica, and occasional piano and percussion.
Steve should be in the top 10, common now... American classic!
Can someone please explain to me why while Jared Leto is in umber 3, the Demon of Screaming is not even in Top 10? Oh, and is that Kurt Cobain I see below this? Uhh... Mick Jagger? Ozzy Osbourne in 29?! And guys... where's Elvis Presley... ? Oh, there he is, in 49.

Thank god Freddie Mercury and Robert Plant are in the top 2, else my sanity will be gone.
He's got this weird crunchy thing in his voice, he is able to hit very high notes (E6) and he screams better than anybody even at his age. Probably the most perfect rock vocalist ever!
Are you guys crazy? Leto is in top three and this rock 'n' roll master is down here.. seems like a bunch of teenage girls came to this website and though: "Uhh Jared is cute, lets vote for him". You Dudes are really like ladies! This man showed us how to walk this way, didn't he? I mean, Mercury and Plant deserve the top two, but Steven should be at least somewhere in top five! Oh well, lets hope those teenage girls have some grandparents who could go on this website and make it a fair game...
14 Comments
10
Mick Jagger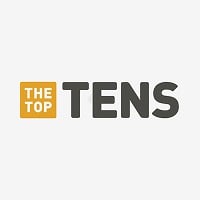 Sir Michael Philip "Mick" Jagger is an English singer, songwriter, and actor, best known as the lead vocalist and a co-founder of the Rolling Stones.
To me, singers like Jagger and Daltrey really fit this category, along with some that are rated MUCH later on, like Bob Seger, John Kay, and John Cougar Mellencamp. Seger? I mean, come on, even his slow songs rock. I think we have to acknowledge that the best ROCK is not the same as best singer. There is a rawness and a roughness to singing rock that many listed in the top 50 don't have to the extent that Seger or Jagger have. It's more bluesy. John Fogerty is another one who should be way higher.
Mick jagger the best
Best rocker on the planet! Voice made for the blues!
This guy is a legend.
4 Comments
The Contenders
11
James Hetfield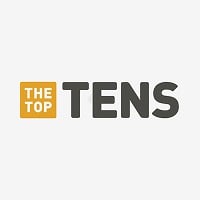 James Alan Hetfield was born on August 3, 1963. He is an American musician, singer and songwriter known for being the co-founder, lead vocalist, rhythm guitarist and main songwriter for the American heavy metal band Metallica.
Metal. - ThatDudeRoss
All right, we are talking James Hetfield here, the master of metal, he can sing acoustic and other genres, and by the way, Leto is nowhere near Hetfield voice quality
Ha hetfield is not only a great vocalist but the best rhythm guitarist ever guy takes a lot of hate for some unknown reason
What can I say about him, best should be on no. One he is the only one who is the best for metal.
19 Comments
12
Ronnie James Dio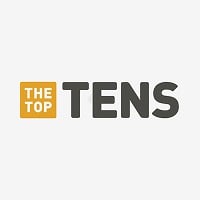 Ronnie James Dio (born Ronald James Padavona; July 10, 1942 – May 16, 2010) was an American heavy metal singer, songwriter and musician. He fronted and/or founded numerous groups including Elf, Rainbow, Black Sabbath, Dio and Heaven & Hell. He is credited with popularizing the "metal horns" hand gesture ...read more.
There was and there is no better singer. No one can reach him.
He is the king of Rock and Roll. It's a shame to put him behind Ozzy, Ian Gillan or Bon Jovi.
Metal. - ThatDudeRoss
Hah Number One my Friend, Number one, Without a Slightest Competition
This list doesn't deserve dio, he's way too good
13 Comments
13
Kurt Cobain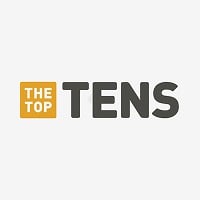 Kurt Cobain was born February 20, 1967, in Aberdeen, Washington. In 1987, he started the grunge band Nirvana, which became one of the most successful bands ever. He was a talented yet troubled grunge performer. Kurt Cobain became a rock legend in the 1990s with his band. He committed suicide at his ...read more.
What! This god of music should be no.4 at least. (Behind Bono, Freddie & John Lennon). How can Chester Bennington, James Hetfield, Ozzy Osbourne and that 30sec2 Mars singer be ahead of this guy!

If he was alive Nirvana would've put all other bands to shame. Kurt had a truly blessed voice. Listen to Come as you are, heart- shaped box and the man who sold the world! RIP Kurt
Raw and perfectly suited to grunge music, Kurt's voice is just amazing, whether he was singing live or on a recording
Well whoever made this list haven't heard where did you sleep night. No one can sing like him. He had a unique voice, you can feel the pain in his voice. RIP Kurt we miss you
Kurt Cobain. What an amazing voice, what deep meaningful lyrics. I love his songwriting... NIRVANA is the BEST. He was a great person with a beautiful soul... I wasn't even alive when he died but I still miss him. He definitely deserves to be higher on this list... R.I.P. Kurt, I love you!
23 Comments
14
Robert Plant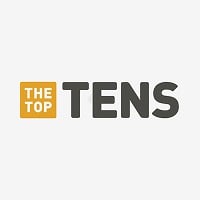 Robert Anthony Plant (born 20 August 1948) is an English musician, singer, and songwriter best known as the lead singer and lyricist of the rock band Led Zeppelin.
Let's take Robert Plant to the Top Ten, just for his birthday, come on!
15? #2 is more like it, Freddie Mercury being #1. - ThatDudeRoss
A list as poor as this makes you wonder what has become of us, I'm pretty sure this is a top 10 male rock vocalist, which has Robert Plant at 15, Steve Perry 16, Layne Staley at 24, SERIOUSLY.

Plant is top 3 on any legit list, Perry n Staley may be more of preference, but 16 n 24 is laughable.

Didn't even see Jeff Buckley and Myles Kennedy listed.
Whoever made up this list is not running on all cylinders. Robert Plant is best rock vocalist ever! Most of the singers you have put above him will tell you that! Nice to know the internet will let anyone, say anything. Oh well. More accurate lists are out there that's for sure.
18 Comments
15
Ozzy Osbourne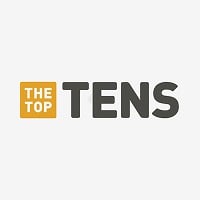 John Michael "Ozzy" Osbourne was born on December 3, 1948. He is also known as ''The Prince of Darkness''. Ozzy is an English singer, songwriter, and television personality. He rose to prominence in the early 1970s as the lead vocalist of the band Black Sabbath. Osbourne was fired from Black Sabbath ...read more.
Should at least be in the top 10. Just heard him live, probably drugged out, and he still hit every pitch like it was the recording. Amazing talent, only overshadowed by his antics.
Ozzy has one of the greatest rock voices of all time, his unique tone is instantly recognisable and he can sing different types of music, for example Rock/ Heavy Metal (Crazy Train), clean rock/ soul (Dreamer) and even pop rock (Changes). Ozzy has played with some of the greatest musicians of all time such as, Randy Rhoads, Zakk Wylde and Tony Iommi. Ozzy also frontlined Black Sabbath, one of the most famous bands of all time. He can still sing at the age of 65 after all of the abuse he has thrown at his body through drugs and alcohol and he still performs live many times each year. Ozzy is not named the Prince of Darkness for nothing, should definitely be number 1
can't understand his normal voice, but his singing is remarkable -
He sucked and always will! His best accomplishment was biting off the heads of live rats. Sick bastard. Anything to get noticed, his career was NO WAY based on talent.
7 Comments
16
Steve Perry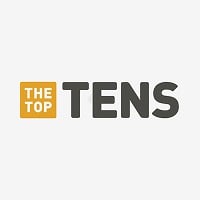 Stephen Ray "Steve" Perry is an American singer, songwriter, and record producer. He is known as the lead singer of the rock band Journey during their most commercially successful periods from 1977 to 1987 and again from 1995 to 1998.
Steve Perry, Michael McDonald, Peter Cetera and Steve Windwood are the Mount Rushmore of rock singing.
Steve Perry has the most beautiful voice I have ever heard, and maybe that disqualifies him as a "rock" singer, but he did sing for Journey and make them famous. Songs such as Mother Father, Wheel In The Sky and Any Way You Want It are examples of his incredible talent. His voice is one of those, where most anyone can hear and immediately recognize him. If these Top Ten slots were taken strictly on the basis of most talent and best sound quality, Perry would undoubtedly be at or near the top.
Most beautiful, soulful voice. He makes each song sound as if he lived the lyrics. I love the highs he reaches but his lower range is beautiful, too, like in Captured By the Moment. I love how he can sing a soft ballad, like in It's Just the Rain, Still They Ride, Foolish Heart, or the power ballads like Open Arms and Oh Sherrie, and then really rock out on songs like Lay it Down, Escape, Edge of the Blade... OK I'm going to quit because I could go on like this forever. His voice is just perfection to me. Oh I want to mention Homemade Love, My My My, What Was, Mother Father, Harmony, Anyway You Want It... Somebody please stop me. I'm overloading here. Enjoyed his three performances with the Eels. He's still got it! Would love to hear more from him!
This man deserves a much higher position on this list, in my opinion. He has the most beautiful voice I think I will ever hear. The range and sound quality of his voice are awesome. His voice soars much higher than most men can ever get, and with such ease. He can sing just about anything and make it beautiful.
23 Comments
17
Amy Lee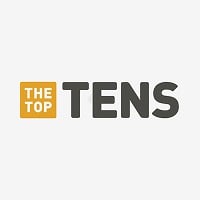 Amy Lynn Hartzler, known professionally as Amy Lee, is an American singer-songwriter, classically trained pianist and composer. She is also the lead singer to the Arkansas band Evanescence.
I love her So much I'm addicted to her. Her songs are amazing. I get into a great feelings when I listen to her gorgeous voice. God what a beautiful Singer. Her style is amazing too. I just hope that the people see right through the prospective I looked through long time ago and live in the world that she made for us. Hope to see her once in my life.
She is beautiful and good singer she is the best
So amazing the felling I get into when I listen to her gorgeous voice and performance. Her style is So cool. keep up Amy lee
How Amy isn't number 1? She has a greatest voice ever. - 05yusuf09
8 Comments
18
Chris Cornell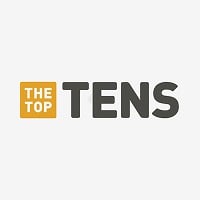 Christopher John "Chris" Cornell was an American rock musician and singer-songwriter, best known as the lead vocalist, primary songwriter and rhythm guitarist for Seattle rock band Soundgarden and as former lead vocalist and songwriter for the supergroup Audioslave. His vocal range was C2 to A5, while ...read more.
What that commenter on top said.
His range is similar to that of Freddie Mercury and Robert Plant, but his lower register is WAY better than the other two. He and Eddie Vedder (Pearl Jam) are the best low-pitched male voices in rock BY FAR. Just listen to "Say Hello To Heaven" and "Fell On Black Days", so you can hear an incredible combination of manly low pitched phrases and crazy high powerful bits. An amazing voice, I'd say these three guys are the best ever, only grunge was never as commercial as rock/pop, that's why many people don't even acknowledge Chris's existence.
Rated way too low. Mercury deserves number 1. I'd even compromise and say Plant or Perry for 2/3. But NO ONE else above him on this list even touches Cornell. His range is amazing, and even more impressive is the fact that he can keep the grunge edge to his voice across 4 octaves. That is nothing short of amazing. He pours his heart into every note he sings and is a unbelievably talented song writer. The fact that Jared Leto and Chester Bennington are 2 and 3 is a testament to how many teenage fan boys occupy this site. Not even worth mentioning. Chris Cornell is a god. Start voting! - VisionsOfSight
Only the 17? Cornell has the best voice of Grunge and one of the best voices of the music history. I think that he needs more recognition.
19 Comments
19
Jon Bon Jovi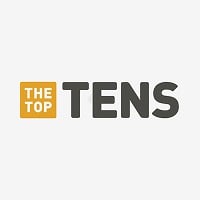 John Francis Bongiovi, Jr., known as Jon Bon Jovi, is an American singer-songwriter, record producer, philanthropist, and actor, best known as the founder and frontman of rock band Bon Jovi, which was formed in 1983. He is famous for his band's hit song "Livin' On A Prayer" released in 1986. He ...read more.
Livin' on a prayer
You give love a bad name
Born to be my baby
Dry county
Something to believe in
Living in sin
I'll be there for you
Hey god
Bed of roses
Have a nice day
Always
It's my Life
Runaway
These days
We weren't born to follow
Only lonely
Bad medicine
Never say goodbye
...
Are you people stupid or something? Jon Bon Jovi is not that good of a singer at all! Where the hell is David Bowie or Ronnie Van Zant on this list!? In my opinion David Bowie is even better than Kurt Cobain. Damn it! This list is a disgrace! Not even Robert Plant is in the top 10!
Such a deep and sexy rock voice
I don't know what are the problems with Bon Jovi and richie sambora.. I mean they both should be in top 5 in best singers and guitarists lists..Jon has passion in himself...see the 1995 live concert in Wembley and you will know how he is..arguably he should be in the top 5
13 Comments
20
Paul McCartney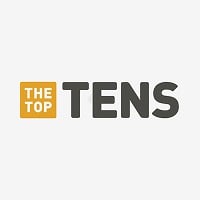 Sir James Paul McCartney is an English singer-songwriter, multi-instrumentalist, and composer . With John Lennon, George Harrison, and Ringo Starr, he gained worldwide fame with the rock band the Beatles, one of the most popular and influential groups in the history of pop and rock music .
He is better than Mercury. During his prime he had a vocal range of nearly 5 octaves, almost one more than Mercury. And he had an even greater variety in his repertoire. Mercury stole a lot from his singing style. No wonder as Mercury considered The Beatles as his musical Bible.
He gets my vote, could sing beautifully as in Let It Be, or rough it up (listen to Oh Darling off Abbey Road). Saw him live a few years back and even in his seventies now he is still a fantastic singer and entertainer.
22? Really? You guys even know him!? He is the best!
Paul McCartney should be way higher on this list. Some of the people on this list don't even qualify as singers.
9 Comments
21
Roger Daltrey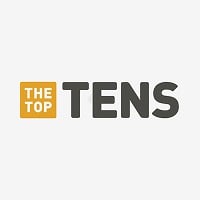 Roger Harry Daltrey, is an English singer and actor. In a music career spanning more than 50 years, Daltrey came to prominence in the mid 1960s as the founder and lead singer of the English rock band The Who, which released fourteen singles that entered the Top 10 charts in the United Kingdom during ...read more.
Way underrated! He and the Who need more love! - ThatDudeRoss
Seriously, Daltrey is the original rock god. Plant and anyone else were trailing in his footsteps, and none could match his power and charisma. Always and forever the best.
A very powerful rock voice. An original. Remember... We Won't Get fooled Again. Love Roger.
The best rock singer of all time!
13 Comments
22
Hansi Kürsch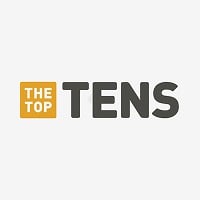 Hansi Kürsch, born Hans Jürgen Kürsch, is the lead singer, lyricist, co-composer and bassist for German power metal band Blind Guardian . Heavily influenced by Freddie Mercury, he creates a huge choir effect by overdubbing his own voice multiple times in complex, overlapping vocal harmonies. He records ...read more.
Should be number 3 - christangrant
Awesome, elite metal singer - easily top 20. He's a top 10 metal singer but this list is mixed (metal and non-metal rock singers) and this is the only reason I said top 20 and not top 10.
Demons and Wizards - My Last Sunrise, Path Of Glory, Heaven Denies.
Blind Guardian - Thorn, The Bard's Song (In the Forest), Wheel of Time, Into The Storm. - Metal_Treasure
23
Bon Scott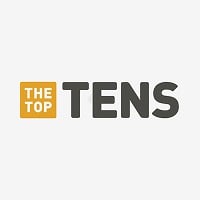 Ronald Belford "Bon" Scott was a Scottish-born Australian rock musician, best known for being the lead singer and lyricist of Australian hard rock band AC/DC from 1974 until his death in 1980. He was born in Forfar and lived in Kirriemuir, Scotland, for 5 years before moving to Melbourne, Australia, ...read more.
Bon represents something that is sadly lacking from many bands today: humour. He knew that it was all a game. His lyrics are playful, original and perfectly balanced. A huge talent without whom we may never even have heard of AC/DC. He was the personification of the the ultimate Rocker and every AC/DC album he was on is a pure classic. Scott had the charisma that no modern day frontman has.

Cheers,
old rocker
A unique, powerful voice and incredible charisma and stage presence. What more can you ask for?
He is the best singer of all time! His lyrics are genius and he was so amazing and funny and I do not see how they can be such an ass (Leto, Bennington,... ) to a higher position! - mary149
He's unique because of the voice AND because of what he used to sing. So powerful, so eletrical! The pure voice of rock and roll!
7 Comments
24
Layne Staley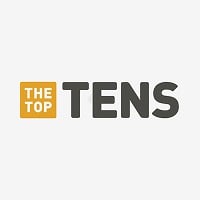 Layne Thomas Staley was an American musician who served as the lead singer and co-songwriter of the rock band Alice in Chains, which he founded with guitarist Jerry Cantrell in Seattle, Washington in 1987. Alice in Chains rose to international fame as part of the grunge movement of the early 1990s. ...read more.
May be the best of all time
RIP My dude - Mattblue66
Are you kiding
Axl rose and Chester in front of a man that has a 4 octave range and produced some of the most iconic songs of the 90s and has influenced a crap load of bands? No way he needs to be more higher even if we are talking about technicality. His sorrow and pain in his death defying screams is unmatched to this day. There is only one Layne Staley.
13 Comments
25
Eddie Vedder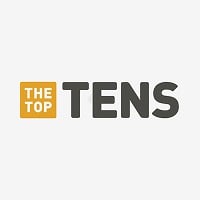 Eddie Vedder is an American musician, singer and songwriter best known as a member of the rock band Pearl Jam, with whom he performs lead vocals and is one of three guitarists.
He should be so much higher on this list! He is the best voice in rock n roll today...some 30 years going strong!
I grew up listening to such a great artist. Should be on top 5. Keep singing Eddie and thanks for the years of such great music.
Best singer of all time!
His voice, his lyrics, his energy, vedder is simply the best! You can feel the emotions in his voice! He also plays with the best musicians, can't get tired of listening to Pearl Jam!
10 Comments
26
Adam Gontier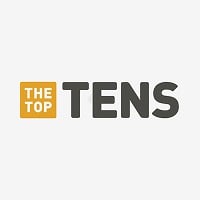 Adam Wade Gontier is a Canadian musician and songwriter. He is the lead singer, rhythm guitarist and main songwriter for Saint Asonia, but is best known as the former lead singer, rhythm guitarist and main songwriter of the Canadian rock band Three Days Grace.
the best
He deserves to be a lot higher! He is an inspiration.
How can somebody have such power and emotion in one voice?
Should be way higher on this list. definitely above a lot of these other guys
8 Comments
27
Myles Kennedy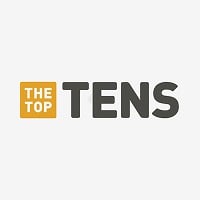 Myles Richard Kennedy is an American musician, singer and songwriter best known as the lead vocalist and rhythm guitarist of the rock band Alter Bridge, and as the lead vocalist in Slash's current band: Slash featuring Myles Kennedy and The Conspirators.
Alter bridge kicks any other bands b***
Myles Kennedy's voice has a spark in it
anyone who has a doubt on him should listen to mettalingus by alter bridge
I guess this top is made by band popularity not by voice...Myles Kennedy is 26 and Brent Smith 27. That guy from 30 sec to mars and kurt cobain top 10, they should be the last ones in this list...my opinion.
How the hell is Myles this far down in the list? He is arguably the best singer in modern rock today. He has got a FOUR OCTIVE RANGE. That's just insane. This guy can hit low notes that most people can't hit and highs that most people can't hit either. Lisen to songs like Broken Wings, Slip to the Void and Starlight. Not only can Myle's voice have a billion women crying, it has the intensity and the emotion that most other singers don't have. This dude is truly one of the best singers in history.
Deserves to be at #1 I believe, He can sing a very high pitch voice and very low as well, very beautiful voice (and for all the A7X fanboys, A7X isn't rock, so it isn't even supposed to be in the list)
6 Comments
28
Jared Leto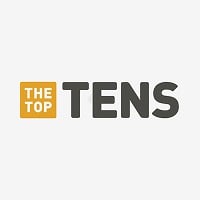 Jared Joseph Leto is an American actor, singer-songwriter, and director. He is well known for being the lead singer of Thirty Seconds to Mars.
Hey people, that's just not fair. Who the hell said that this pop singer sings rock, who the hell says he sings that well! I mean it ain't no rock and it isn't that good voice at all! Third place!? And why the HELL Ronnie James Dio, David Coverdale or Ian Gillan aren't here!? Explain this chart! Who made it! Not a person who knows ROCK!
This is not ROCK, nice voice for a girl, but not ROCK and not deserving to be mentioned with the likes of Freddie and Robert. Kids are so oblivious to good music
When jared sings "alibi" I really feel so much better even if I'm feeling alright he turn that moment into the best of all my life. Jared Leto is the best he's got everything we could ask about a rockstar, I mean he can sing whatever even lady gaga's "bad romance" if this do not convince you then I don't know what. - wendyacosta
For everyone with negative comments about him, take a step back and take a long look at his talent. He is modern era rock singer who made it cool to be a rocker in an environment where electronic, hip hop and rap take over the audiences. On top of that his voice seamlessly blends with slow ballads such as 100 suns to being able to scream through the kill. A true multi-genred master that people shouldn't criticize ignorantly.
32 Comments
29
Rob Halford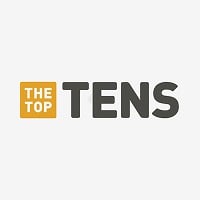 Robert John Arthur "Rob" Halford is an English singer and songwriter, who is best known as the lead vocalist for the Grammy Award-winning heavy metal band Judas Priest and famed for his powerful wide ranging operatic voice.
How the hell are people who can't sing like james hetfield, billie joe armstrong and kurt cobain above the worlds greatest singer in heavy music. Halfords vocal range is 4 OCTAVES. Not many others come close
Much higher at least top 15 for the metal god
Kicks a$$! literally! Amazing!
Well the voice is amazing. -
How is Ozzy much higher than this vocal god? This makes me really sad. And mad. - Metal_Treasure
5 Comments
30
Ann Wilson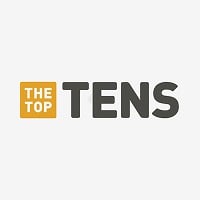 Ann Dustin Wilson is an American musician, best known as the lead singer and songwriter of the hard rock band Heart.
Got to bump her up the list. Best female and possibly vocalist period
It such a shame how people can't put aside that she is a female. Ann wilson has THE greatest rock voice that will ever come to are ears
Go listen to a Heart album, that is all - incredible vocalist.
Way better than Amy Lee!
2 Comments
31
Janis Joplin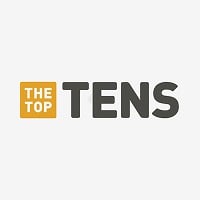 Janis Joplin (1943-1970) was an American singer who rose to fame as the main singer of acid band Big Brother and the Holding Company. She was known for her eccentric hippie style and psychedelic rock music.
Listen to cry baby that alone should put janis up higher than 20.
32
Stevie Nicks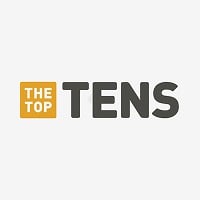 Stephanie Lynn "Stevie" Nicks is an American singer and songwriter, best known for her work with Fleetwood Mac and an extensive solo career, which collectively have produced over forty Top 50 hits and sold over 140 million albums.
Great voice, great songwriting and the best member of FM - ThatDudeRoss
33
Marilyn Manson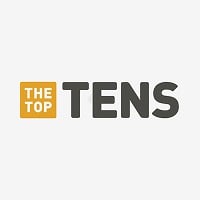 Brian Hugh Warner, better known by his stage name Marilyn Manson, is an American musician, songwriter, actor, painter, multimedia artist, author, and former music journalist.
34
Joe Cocker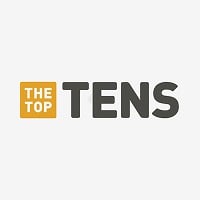 John Robert "Joe" Cocker was an English singer and musician. He was known for his gritty voice, spasmodic body movement in performance and definitive versions of popular songs.
35
Bob Seger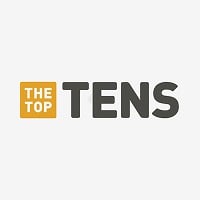 Robert Clark "Bob" Seger is an American singer-songwriter, guitarist and pianist. As a locally successful Detroit-area artist, he performed and recorded as Bob Seger and the Last Heard and Bob Seger System throughout the 1960s.
Do I really have to explain this one? I'm adding him on and he should be top ten. The category is best ROCK singer, right? Nobody rocks like Seger.
36
Geddy Lee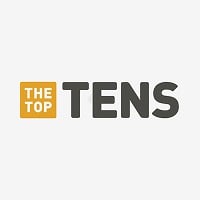 Geddy Lee Weinrib, known professionally as Geddy Lee, is a Canadian musician, singer and songwriter best known as the lead vocalist, bassist, and keyboardist for the Canadian rock group Rush.
Come on guys geddy may have some nail-on-chalkboard stuff but he really can sing with some emotion. Even if he does not have the best voice, he has lots of talent. Keep on rocking geddy!
Why the hell is Geddy all the way down here?!
Geddy is the best singer in the world playing the bass at the same time. He's better than all these ****wagons here. He can sing like a true singer.
I'll be honest, I used to think the lead singer of Rush was a female. That doesn't mean it's awful though, quite the opposite in fact!
2 Comments
37
Benjamin Burnley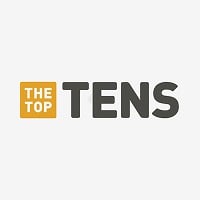 Benjamin Jackson Burnley IV is an American musician, composer, and producer, best known as the founder and frontman of the American rock band Breaking Benjamin.
Ben Burnley has an amazing voice range, from screams to such a smooth voice, it's literally perfect. One of my favorite singers EVER. Also super cute. (;
Breaking Benjamin lead Singer has a kickass rocking set of pipes
Benjamin Burnley is an amazing vocalist. He sounds so amazing.
He should be in the top 10
What what 33
38
John Fogerty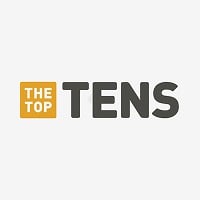 You can have the top ten, the best ROCK singers are on this page!
How can CCR not be on here?
39 Chris Robertson
40
Trent Reznor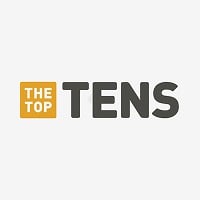 Michael Trent Reznor, known professionally as Trent Reznor, is an American singer-songwriter, record producer, and film score composer. He is known for his intense music videos.
41
Lou Gramm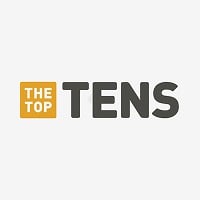 Lou Gramm is an American rock vocalist, and songwriter, best known for being the original lead singer for the British-American rock band Foreigner.
Lou shouls be number one.
How was foreigner's classic lead singer not even on this list? Lou had an amazing range and he has even been recovering from throat surgery at least put him in the top 40
Gramm should be in the top ten. Waiting for a girl like you was played at every high school dance during the 80's. His voice wasn't to deep or too high; it was perfect.
What can I say? Of course this absolutely outstanding singer, Mr Lou Gramm should be number one on any singing list. Just check out videos showing his vocal range and the way he does it - it's measurable and not even a question of whom shoul be on top of this list!
42
Brian Johnson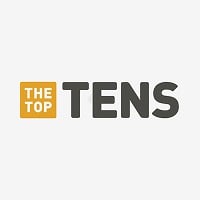 Brian Johnson is an English singer and songwriter. Since 1980, he is the lead singer of the Australian rock band AC/DC, with whom he was inducted into the Rock and Roll Hall of Fame in 2003. As of April 2016, Johnson is not participating in the remainder of the Rock or Bust World Tour due to hearing ...read more.
No Competition best singer by far, who are the people voting for this award its for a rock singer not a ballad or other genre, Back in Black is the second best selling album of all time for two reasons, one best lead guitarist in the world and two best rock singer in the world!

QED
BRIAN JOHNSON IS BEST, HIS VOICE IS AMAZING! BRIAN IS FIRST ON THE PLANET!
Amazing vocals. So sad about his hearing issues! Get well soon Brian!
Only one thing I confuse,where is robert planet?
4 Comments
43
Bob Dylan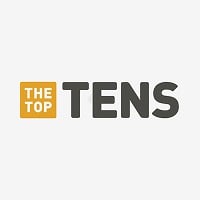 Bob Dylan is an American singer-songwriter, author, and artist who has been an influential figure in popular music and culture for more than five decades.
Are you kidding me now? Jared Leto made it to the top 3? And Bob Dylan, possibly the most influential figure in rock music all time, sits at 39? This list better be a joke.
Better songwriter than singer - gemcloben
Bob dylan's true talent is as a songwriter, but his words never really come alive until he sings them - RecklessGreed
Damn he is so cool! Why so behind?
1 Comment
44
Dave Grohl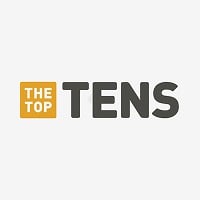 David Eric "Dave" Grohl is an American rock musician, multi-instrumentalist, singer, songwriter, producer and film director. He is best known as the former drummer of the hugely popular 90s grunge band Nirvana and the vocalist/guitarist for the alternative rock band Foo Fighters. He has sat behind the ...read more.
Grohl, in my opinion, is possibly one of the best rock singers ever, and deserves to be in the top 10. 38 is way too low for Dave- he's a ' legend, his voice is strong and rough but can be quiet and peaceful and the same time. Foo Fighter's songs are so easy to relate to, and they can make someone feel so many emotions. It's a complete shock this guy isn't in at least the top tens.
Should be in top 10! He's amazing. He has one of the best voices in rock today. Very under rated on this list. Listen to from Skin and Bones to White Limo. What a range!
Wow, I can't believe this is so far down here. His high shrills, screams, to his smooth jazzy acoustic voice is amazing. Come on!
If Nirvana was lead by him and not Cobain, the band would probably be one of my favorites.
4 Comments
45
Van Morrison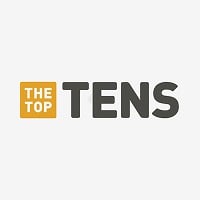 Sir George Ivan Morrison OBE is a Northern Irish singer, songwriter, instrumentalist and record producer. In 2016, he was knighted for services to the music industry and to tourism in Northern Ireland.
46
David Bowie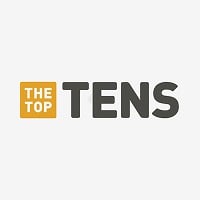 David Robert Jones, known professionally as David Bowie (January 8, 1947 - January 10, 2016) was an English singer born in London, the son of a fundraiser and a waitress. He is credited for his experimental and creative musical discography which has won praise and accolades for many critics and fans. ...read more.
REALLY? 47? His voice could bring me back from the dead! He just created a lifetime of amazing rock music AND THIS IS HOW YOU TREAT HIM SOCIETY? Come on people.
He should be higher - gemcloben
Why is David Bowie so low? Listen to space oddity and starman.
Bowie 44? I think it is time to end humanity on world.
5 Comments
47
Sammy Hagar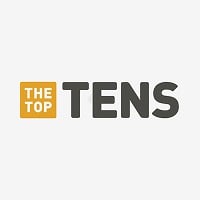 Samuel Roy "Sammy" Hagar, also known as The Red Rocker, is an American rock vocalist, guitarist, songwriter, musician and entrepreneur.
I am shocked he is listed at number 50 on this list. In my opinion (the only one that really counts) he has the best male voice for rock and roll. Most of the singers on this list don't even come close to not only his singing abilities, but also his showmanship on stage.
The biggest under dog in rock music. Should be within the top 50 for sure. It's the Red Rocker! Awesome music from 1970's to current. How many people have that?
Still consistent after all these years. Go back and listen to him with Montrose and compare it to now. Still powerful.
Better than DLR when it comes to Van Halen, and his solo stuff is kick-ass too!
48
Michael Kiske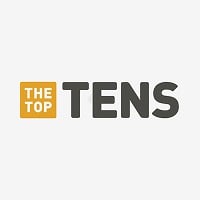 Michael Kiske is a singer best known as the former lead vocalist for the German power metal band Helloween.
One of the best should be at least in the top Ten
Highly skilled singer... AWESOME!
49 Corey Glover
50
Geoff Tate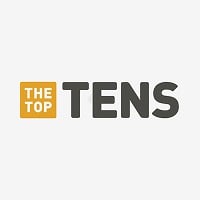 Geoff Tate is a German-born American singer and musician who rose to fame in the 1980s with the progressive metal band Queensrÿche.
Best singer allover.
Geoff Tate's voice, range, power is all unbelievable. For example eyes of a stranger. In the beginning of the song his notes are very low but once you get more into the song he is screaming these powerful unbelievable notes like it's his job. He deserves to be put higher.
This dude is by far the best male vocalist of all time - all 5 octaves of it. Too bad I can't say that much about Queensryche. What a waste of his talent.
PSearch List
Related Lists

Top Ten Best Male Rock Singers

Best Female Rock Singers of All Time

Top 10 Progressive Rock Singers

Most Unique Rock Singers
List StatsUpdated 6 Aug 2019
7,000 votes
237 listings
10 years, 358 days old

Top Remixes (36)

1. Chester Bennington
2. Amy Lee
3. Adam Levine
wriddhak

1. Ann Wilson
2. Steve Perry
3. Lou Gramm
bigbubba2001

1. Layne Staley
2. Geddy Lee
3. Jim Morrison
cjWriter1997
View All 36
Error Reporting
See a factual error in these listings? Report it
here
.