Top Ten Taio Cruz Songs
The Top Ten
1
Dynamite

I Love this song its for clubs, parties, and other stuff Thumps Up ;D
Taio rocks! I love dynamite & break your heart is pretty awesome 2 but dynamite is more awesome
This song is always great to play! I also think break your heart is great too.
I agree that "Break Your Heart" is a close second, but this song is just the best! I haven't heard this on the radio for so long, I forgot it existed, until last year. - scienceLover10
2
Break Your Heart

Break Your Heart is an awesome song and besides it has a meaning and a nice rapping part
Im only gonna break break your break break your heart
Awesome song! Definitely My Favourite! Personally, I liked the meaning of the song too! Taio Cruz Truly rocks! Really Fab!
So after all the madness filling the radio stations lately, I decided to listen to a couple of Taio Cruz songs to breathe me fresh air. And I had remembered watching Rap Critic's "Worst Lyrics of (insert month I forgot)" and putting Break Your Heart on it. I had no idea it was Taio Cruz's...until I listened to it in full. And then I came to my verdict with Break Your Heart. So you remember I said Cruz would be a breath of fresh air, right?


I give this song a 1/5. This song was a pretty good concept executed in the worst way possible. If the lyrics were more of a sincere warning to the other person than a guarantee it would not project Cruz and especially the unnecessary Ludacris as catty jerks. The music video only makes the problem worse by including the part where the heartbreak treatment is mutual to both people and neither of them care, in fact they seem to enjoy getting their hearts broken. Another problem I have with the song is the song is a tad too fast and ...more - WonkeyDude98
3
Higher

"Dynamite" is a very solid dance track, yes, but I find "Higher" even better - especially the version with Travie McCoy. His light-hearted rapping works VERY well with Taio's singing on this.
Great beat, great singing, love both versions with Travie McCoy and Kylie Minogue. Keep it coming Taio.
this is the first taio cruz's song... that the reason for me to go on with this... ok let me check out the other songs too...

It takes me higher
4
Telling the World

Best Girl..
Best one of Taio Cruz..
It never came in limelight..
But it's the best.. I would recommend everyone of you hear it.. Mind blowing Song..
Damn Awesome..!
This song is totally out of the world.!
Just the one I wanted to listen to.. Mann to good!
Wow!
Love this song! Truly beautiful! Music was even better than the lyrics. Ought to be his no. 1..
I can't resist myself playing it over and over again
5
Hangover

Best Song Ever! Taio Cruz and flo rida rock! Definitely should be 1st on the list! I don't know why its down here!
This is an extremely good song with a brilliant beat. Its chorus is catchy, undeniably the best song of his, maybe even the best song of all time! Taio cruz is showing of his talents. This song plays to all his talents AWESOME!
Brilliant, that's all I can say about this party masterpiece, this guys just rock and keep rocking year after year
Ayo, This song is dedicated, for all the songs that deserve to be at the top of the top of the lists. This song killed 10 times dynamite, and also the flo rida rap verse improve this super-song. Bravo TY.O.
6
Dirty Picture
Cuz Ke$ha is featured in this song and Kesha is totally awesome except for the meaning of the song.. it is a little weird, but other than that, Dirty Picture is awesome!
So take a dirty picture for me take a dirty picture!
I Like Taio Cruz But Love Kesha so I Especially Loved This Song!
because dis song iz lyk awesome clic clic snap lol n another thing iz dat taio cruz iz so HOT...
7
She's Like a Star

She's like a star like a star a star
Awesome song... I heard this song about 50 times in a single day.. Still couldn't resist it...
Superb song.. I listen to this most of the time.. Still listening... Simply awesome
Trust me one of the best songs ever, especially the beginning tune
8
There She Goes
This song is the latest of him... Fab. music, amazing featuring by pitbull & of course THE TAIO CRUZ
Awesome song by taio... Its gotta be the first in the list. Really bewildered why this song is not popular. The dynamic music and the awesome voice of taio is in perfect sync... Maybe its getting poplar now...
Very cute song...
This song is out of comparison. However without Pitbull version is the original one. So listen that first. Every time I hear this song my mind gives a hundred thousands thanks and blessings to TAIO CRUZ. In fact DYNAMITE is nothing before this song and also this song is underrated, so listen fast and enjoy. Because you are missing a good song.
9
Troublemaker
Awesome beat.. Awesome song.. Awesome taio cruz! One of the best songs I've heard of him.. Keep rocking thumbx up
SEXY! It is. Though crashing 2 lambos was harsh. Otherwise great song to hear
Why this song is not in top 3 just tell a single reason
Awesome this song make me feel sexy
10
Take Me Back

Can you take me back eh? Can you take me back?
this song is like sick when I heard it I've got it on my ipod phone laptop mp3 and psp it is so cool
Heard it with Tinchy Stryder. The Version without Tinchy Stryder is much better. Go Taio!
I will take you back love you
The Contenders
11
Little Bad Girl

16? No way! This, my friend, should be at number 1! You have to be kidding me.. Guys go listen to the song! Please!
Pretty cool because it has David gueeta and taio Cruz with Ludacris that is cool you know and it gets a party started
The best song of David guetta! Love it can't stop dancing this amazing song
.. Best song . Greats beat David guetta you too really rock!
12
No Other One

I don't need to ever exchange you know I i don't need to ever replace...
This Song is a bomb keep it up man nice work. thumbs up for youu
loved it
13
Shine a Light

Awesome!
Must listen
Its amazing
Its 1 of my favourite songs
14
Fast Car

What.. It should be on the top ten.. Please vote,. What a great music!.. Keep it going taio cruz
Love this song cruz keep it up never give up and love you so proud of you
It is my favorite song by my favorite singer!
This is one of the best songs... Man... " girl yu really turn me on... You know you maky engine run... Wooh! The video... Super cool..! The best after dynamite and brek your heart! 1 vote for this and listen to thsi man!
15 Second Chance
16
I Can Be

I can be bigger bigger stronger stronger harder harder because I can be
I like it because it's inspiring
17
I'll Never Love Again

I'll never love again never never...
One of taios best way to under rated should be in top 10!
18
I Just Wanna Know

If your leaving me baby I just wanna know...
19
Come on Girl

Absulutely Fantastic Song It Shoud Be in The First Position Bravo Unbelieveable extraordinary Cool Cool Cool Cool Cool Cool Cool Song I Have eVER hEARD
Come on girl come on girl come on girl Hey!
20
Shotcaller
Good song... Vote this song...
21
Moving On
I can't wait til your gone away, because then I can move on...
Love this song. Taio's pre-Dynamite stuff is underrated.
22
Tattoo
Great song I never stopped listening to it
23 Still Crying
24
Falling in Love

You missed out a great song man! Its one of the best song of taio cruz ever! Awesome one! Everybody please try!
Good song from the original version of Rokstarr!
THIS IS A NICE SONG...
25
World In Our Hands
Song that blows my heart away
I love this song it's so EPIC AND INTENCE I would like to thank taio cruz for this amzing song
26
Positive
Why the song is low? Great song
The only taoi cruz's better songs are dynamite 'n telling the world... This song is so AWESOME! Please vote 4 it
Excellent Song! Just Fallen for the way lyrics are written for this song... This Song needs more boost. A definite top 5 of Taioo
27 Imma Go
28
Make It Last Forever
This life we livin' is just the beginning! Hell yeah you know there's more to come! Right here, right now this look on your face I don't want it to fade. This song bursts with emotion! It makes me happy
I just love this song so much. Makes me really happy amd it is his most vivid one. Should be number 1
29
Best Girl
Though its not released, it's a good song, just love the lyrics! ♡♡♡♡
30 The 11th Hour
31 Play
32
Do What You Like

33
Izzy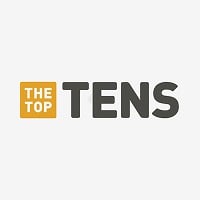 34
Don't You Dare
Best ever! Beats are awesome and Taio just rocks in it.. Just listen to it
35
You're Beautiful

Deep meaning song
It thing will be the top 20 so vote for this
36
Only You
Song from the original version of Rokstarr. Back when Taio Cruz had more of an R&B style and less dance.
BAdd New Item