Best Wiz Khalifa Albums / Mixtapes
cwhiteford
The Top Ten
1
Rolling Papers
Nearly every song is a banger
sup
2
Kush & Orange Juice
This is Wiz Khalifa's greatest piece of work ever. You are out of your damn mind if you think this is not #1. This was wiz at his best and he will never come close to another kush and oj. Great beats, flawless raps about him trying to reach the top, an overall great vibe I am a big wiz khalifa fan and any REAL wiz fan knows this was their favorite and his most relatable tape ever. Nothing he puts out will ever be as fun and cohesive as this tape
Best beats, best lines, great skits, love the band and real instruments, spits harder than any other record
How is kush & oj not number 1? In the cut, never been, good dank, memorized, visions, up, still blazin, kid Frankie? Y'all trippin
Greatest Wizzle piece of work EVER
3
O.N.I.F.C.
4
Cabin Fever

Cabin fever is top 3 y'all trippin
Perfect balance of his old, chilled out music with the newer upbeat stuff. I would say any of this, Rolling Papers, and Kush & OJ are his best. Once he started using autotune on Blacc Hollywood it was all downhill from there
5
Flight School

I like this, it should be #2 - hophop
6
Blacc Hollywood
One of the best albums every single song is fire they will definitely be in your head and no matter what people say Wiz Khalifa is the best.
Good vibes and very catchy!

Check out:

So High,
Stayin Out All Night,
We Dem Boyz,
Promises,
You And Your Friends &
House On The Hills.
7
Deal or No Deal

Just finished listening to this album and it was awesome. Highlights include: Chewy, Hit the Flo, Lose Control (my favorite), Superstar, This Plane.
I love all the songs
Hey bro u r the best rapper in the world
Vintage Wiz
8
Mac & Devin Go to High School

9
Taylor Allderdice

Great Tape To Vibe Out To
top 4
10
Cabin Fever 2

This went hard
I'm A big fan of Wiz, and for me this is probably not just Wiz Khalifa's best mixtape... This is the best Hip Hop mixtape that may ever exist. My favorite songs are #1 MIA, #2 Smokin Drink, and #3 I'm Feelin's super cool beat.
The Contenders
11
Show & Prove

12
28 Grams
He goes in hard so many times
13
Prince of the City 2

How is this so low? Should I feel bad? Smokin' Good, buss down, classics. Not a bad song on there
14
Burn After Rolling
BAR is too dope man! It's better than everything except Kush & OJ
15 Khalifa
16
Rolling Papers 2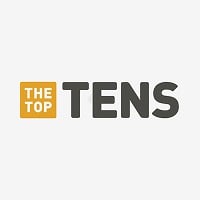 17 Star Power
18 How Fly
19 Grow Season
20
Cabin Fever 3

Prequel is a great song
21 Prince of the City
22 Prince of the City: Welcome to Pistolvania
BAdd New Item