Top 10 Most Cancerous TV Shows
The Top Ten
1
Sanjay and Craig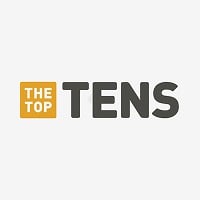 Sanjay and Craig is an American animated television series produced by Nickelodeon. The show is about a 12-year-old boy named Sanjay Patel who owns a talking pet snake named Craig. It ran from May 25th, 2013 to July 29th, 2016.
Wonder if trump is in this...
Why Nickelodeon? Just why? - soccerobsessed
I'm usually not one to use the word cancer but... - DensestPotato
2
Keeping Up with the Kardashians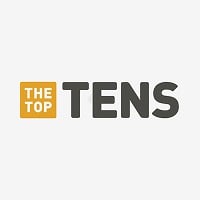 Cancer
Kartrashians can go to hell for all I care.
The Kardashians are fake asf - soccerobsessed
They are a cancer on this planet.
V 1 Comment
3
Marvin Marvin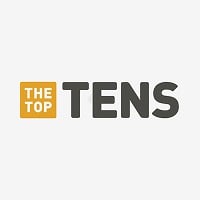 Marvin Marvin is an American science fiction slapstick comedy television series that aired from November 24, 2012 to April 27, 2013. The series stars Lucas Cruikshank as the title character Marvin Marvin, an alien teenage boy adjusting to human life.
4
Fanboy & Chum Chum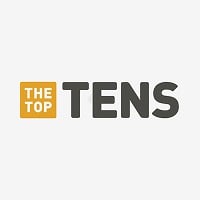 Fanboy & Chum Chum is an American 3D CGI animated television series created by Eric Robles for Nickelodeon. It is based on Fanboy, an animated short created by Robles for Nicktoons and Frederator Studios, which was broadcast August 14, 2009 to July 12, 2014 on Random! Cartoons. The series was first ...read more.
5
Liv and Maddie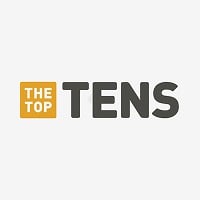 Liv and Maddie is a live-action Disney Channel sitcom that started on July 19, 2013, and ended on March 24, 2017. It is about two identical twin sisters named Olivia "Liv" Rooney and Madison "Maddie" Rooney (both portrayed by actress Dove Olivia Cameron; born in January 1996 as Chloe Celeste Hosterman) ...read more.
Their voice is sooo annoying. I can't see the appeal.
Nobody knew this show existed before Disney1994 existed here... - DapperPickle
Here we have the definition of the word "cringe".
I honestly still do not know why this is my most popular list.
V 2 Comments
6
Fred: The Show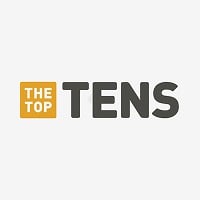 Fred: The Show is an American television series, created by Lucas Cruikshank that originally aired on Nickelodeon, in the United States from January 16 to August 3, 2012. It was cancelled after the first season due to low scores.
Can you make Top 10 Fred The Show episodes should be created list?
7
Breadwinners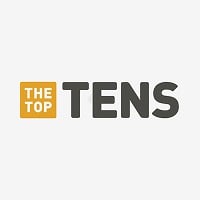 Breadwinners is a 2014 animated comedy television series produced by Nickelodeon. It is about the adventures of SwaySway and Buhdeuce, two ducks who drive in a rocket van delivering bread to their customers.
This is worse than Sanjay and Craig
Don't forget that BOTH are worse than Liv and Maddie! Either this, Fred: The Show, or Boku no Pico should be #5 and NOT Liv and Maddie! - Disney1994
8
Boku No Pico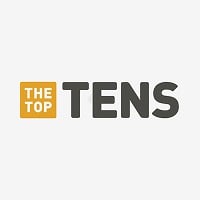 Boku no Pico is an anime series of three OVA episodes created by Katsuhiko Takayama. It was released to DVD on September 17, 2006.
Whoever says this is the best anime ever needs some help.
As garbage as Liv and Maddie is, nothing, not even that, is more cancerous than Boku no Pico. - SelfDestruct
But wouldn't you ALSO consider Breadwinners and Sanjay and Craig more cancerous than Liv and Maddie? As well as other terrible Nickelodeon shows, like Fred: The Show, Fanboy and Chum Chum, Marvin Marvin, and more? - Disney1994
No T.V. show is more cancerous than this! And no one even needs to watch it to say it's cancerous! Usually, something being bad is just personal opinion, but this being unbearable is a fact! - SelfDestruct
At least it should swap places with Liv and Maddie, because Liv and Maddie doesn't deserves to be #5 when this is only #8. - Disney1994
Shut up boku no pico is hot - declonblackoopsrules
9
Jersey Shore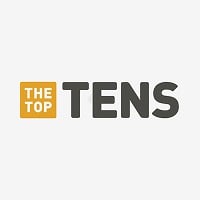 Jersey Shore is an American reality television series which ran on MTV from December 3, 2009 to December 20, 2012 in the United States.
Back when MTV was unwatchable. Possibly still is with most of these reality shows. - htoutlaws2012
No explanation required.
Should be number one
Or at least higher than the Kardashians, even though they're awful as well. But I'm glad #1 is FINALLY Sanjay and Craig when it USED to be Liv and Maddie! And this is yet another example of a show lower than Liv and Maddie that could EASILY take its place. - Disney1994
10
Rabbids Invasion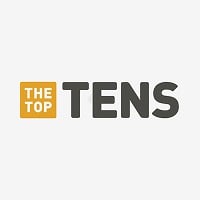 Rabbids Invasion (French: Les Lapins Crétins : Invasion) is a French/American animated television series which premiered on August 3, 2013, on Nickelodeon. The series began airing on Nicktoons during its second season in late 2015. On June 23, 2017, the series finale ended during its third season. ...read more.
The Contenders
11
AwesomenessTV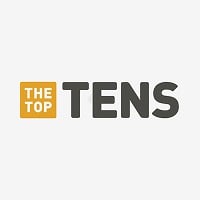 AwesomenessTV is an American sketch-comedy reality series based on the YouTube channel of the same name and is created by Brian Robbins. Both seasons contain 20 episodes.
12
Henry Danger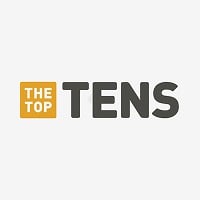 Henry Danger is an American superhero sitcom television series airing on Nickelodeon. The series was created by Dan Schneider and Dana Olsen. The series revolves around a 13-year-old boy who becomes the sidekick of a local superhero. On March 2, 2017, Nickelodeon announced that a new animated series, ...read more.
This is Nick's worst show yet. Bad acting, cheesy plot, horrible characters, cliche moments, bad show...
Henry Danger doesn't belong on this list. - henry_danger_is_great
13
The Thundermans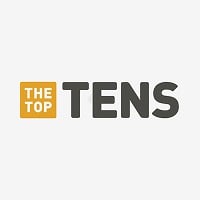 The Thundermans is an American tween sitcom created by Jed Springarn. The show first aired in 2013. This show is about a family of superheroes who have adjusted to living a normal suburban life. On July 27, 2017, Nickelodeon released a statement to J-14, stating that the series has wrapped production ...read more.
Trashest cancer I've ever seen
14
Barney & Friends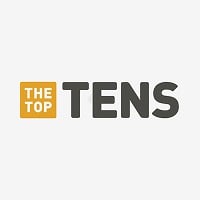 Barney & Friends is an American children's television series aimed at children from ages 1 to 8, created by Sheryl Leach and produced by HIT Entertainment. It premiered on PBS on April 6, 1992. The series features the title character Barney, a purple anthropomorphic tyrannosaurus rex who conveys educational ...read more.
No need to explain this one.
Then why comment? And Barney isn't even that bad of a show. Honestly, this would be a good list if Liv and Maddie wasn't #5, Barney & Friends wasn't #14, Caillou wasn't #18, and Dora the Explorer wasn't #21. - Disney1994
Why is Barney even here? It's a good show. - henry_danger_is_great
shold be 1
15
So Random!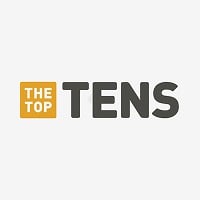 So Random! is an American Disney Channel sketch comedy series that premiered on June 5, 2011. It was announced as an independent series after Demi Lovato left the parent series, Sonny with a Chance.
But So Random is funny
No it ISN'T! THIS is the worst Disney Channel show ever, NOT Liv and Maddie! Look, I can understand it not being as bad as Breadwinners or Sanjay and Craig, but Liv and Maddie and Barney & Friends are higher than this when they should be LOWER! - Disney1994
16
The Big Bang Theory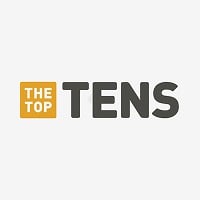 The Big Bang Theory is an American sitcom created by Chuck Lorre and Bill Prady, both of whom serve as executive producers on the series, along with Steven Molaro, and also some wasted guest stars from time to time.
This show was great, don't know why it's here. - KalloFox34
It stereotypes autistic peoplw - soccerobsessed
I'm autistic too, so that's obviously offensive to me. Also, this is my brother's least favorite show. He says it's worse than both Breadwinners and Sanjay and Craig combined! - Disney1994
*people - soccerobsessed
17
Teen Titans Go!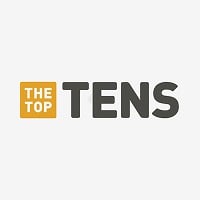 'Teen Titans Go!' is an American animated television series produced by Cartoon Network. The show follows a superhero group called the Teen Titans, and shows what happens when they go home and have silly adventures. This show is Cartoon Network's revival of the popular 2003-2006 American animated television ...read more.
AWFUL SHOW! The original Teen Titans is way better!
...No words.
Agreed, no words for how Liv and Maddie and Barney & Friends are considered worse than this. And I've never even SEEN this show! - Disney1994
18
Caillou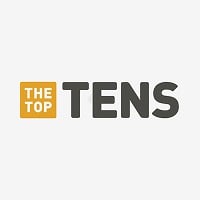 Caillou is a Canadian educational children's television series that was first shown on Télétoon and Teletoon, with its first episode airing on the former channel on September 15, 1997; the show later moved to Treehouse TV, with its final episode being shown on that channel on October 3, 2010. The ...read more.
Going too far - Knep
This show is cancer - WorldPuncher47592834
I like Caillou. - henry_danger_is_great
It's not my favorite, but I honestly don't think it's THAT bad. I wish people would hate shows like MAD and Incredible Crew more than this and other baby shows like Barney & Friends, Dora the Explorer, and Peppa Pig. - Disney1994
So, if your "wonderful studio" speaks both English and French, why don't your characters?

FAKE EPISODE:
Caillou's Preschool Teacher: Bonjour, kids. Can you do me a favour and sell me some Canadian Bacon? Thanks, love.

Preschool Teacher: CINAR, HELP ME! Leo punched Caillou in the face, and I don't know what to do!

Cinar: Leo, you're under arrest for hurting another student.

Teacher: Quebec, help me! Leo kicked Clementine!

Quebec: You're suspended, child.

Teacher: PRINCIPAL! Clementine fractured her arm!
(ambulance sirens wailing)

EMT: Thank you for your service and honour.

Teacher: HELP! Clementine got attacked by a wolf!

Wolf: Shut your mouth, boss-head, or you'll get eaten.

THE END

Credits:

Starring:
Caillou voiced by some mystery actor
Leo is fake
Everyone Else: Fake

Special Thanks To:
Your Local EMTs
MORE EMTs!
Random Principals
A Tiny ...more
19
School Days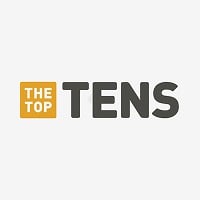 An anime series was developed by TNK with joint production by Avex Entertainment, Lantis, Marvelous Entertainment, Pony Canyon and Jinnan Studio. ...read more.
20
Everybody Loves Raymond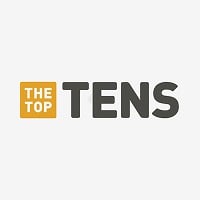 Everybody Loves Raymond is an American sitcom television series created by Philip Rosenthal that aired on CBS from September 13, 1996 to May 16, 2005, with a total of 210 episodes spanning over nine seasons. It was produced by Where's Lunch and Worldwide Pants, in association with HBO Independent Productions. ...read more.
The show is cancerous for many reasons, but one of them is that what Ray says always feels so awkward and cringey. Like, does anybody really talk and act like that in real life? - DaWyteNight
21
Dora the Explorer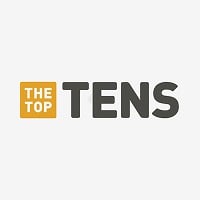 Dora the Explorer (2000 - 2014) is an American preschool educational animated TV series created by Chris Gifford, Valerie Walsh, and Eric Weiner in which Dora goes on adventures with her friend, a monkey named Boots.
This show is made of cancer - WorldPuncher47592834
It's too cancerous.
Worst voice ever!
22
Pokemon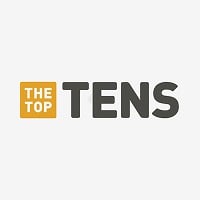 Pokémon, abbreviated from the Japanese title of Pocket Monsters and currently advertised in English as Pokémon: The Series, is a Japanese anime television series, which has been adapted for the international television markets.
The newer Pokemon yes but not the older Pokemon from the 90's.
Ugh. 12th season came out yesterday
23
Gravity Falls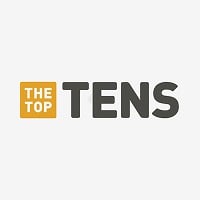 Gravity Falls is an American animated television series produced by Disney Television Animation that first aired on Disney Channel, and then on Disney XD from June 15, 2012 to February 15, 2016. The series follows the adventures of Dipper Pines and his twin sister Mabel in the fictional town of Gravity ...read more.
Should be higher than 35. - henry_danger_is_great
Actually no it's not cancerous it's pretty good actually.
It's bad
24
MAD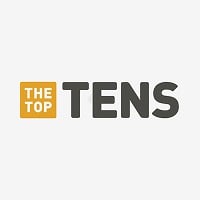 I miss mad
I don't. In fact, I'm GLAD it's gone! It's Liv and Maddie I miss! I know I've already said this several times, but Liv and Maddie, Barney & Friends, Dora the Explorer, and Caillou don't deserve to be higher than this! But at least it's above Teletubbies. - Disney1994
25
The Mighty B!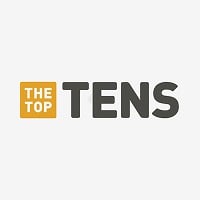 The Mighty B is an American animated television series co-created by Amy Poehler, Cynthia True and Erik Wiese for Nickelodeon. The series centers on Bessie Higgenbottom, an ambitious Honeybee girl scout who believes she will become The Mighty B (a superhero) if she collects every Honeybee badge.
It Wasn't That Bad. If You Want to See a Cancerous T.V. Show, Watch The Thundermans.
26
Teletubbies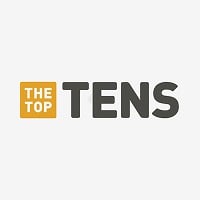 Teletubbies is a British pre-school children's television series created by Ragdoll Productions' Anne Wood CBE and Andrew Davenport, who wrote each of the show's 365 episodes .
I loved it as a baby, now this thing is so scary
Self explanatory.
The cringe oh the cringe. Thank goodness my siblings don't watch this. And thank goodness I haven't seeen a full episode and just a commercial.
The most cancerous T.V. show ever made
I don't care what you say, I don't have much of a life. But I want people to know why Teletubbies ISN'T creepy or disturbing! That's what Gravity Falls is. Yet people hate this and love girlfriend. I've NEVER understood why. I already said this but NONE of the worst shows on this list would even EXIST without different opinions ruining everything! And one's like Liv and Maddie, Teletubbies, and iCarly wouldn't be hated OR have reasons TO hate them! Seriously, WHY does EVERY SHOW EVER MADE have to have SOME REASON to hate it NO MATTER WHAT?! Go ahead. Say I'm wrong. But the truth is, EVERYONE has wrong opinions. EVERYONE! No one in this world is sane, and EVERYONE is hypocritical about SOMETHING. If different opinions didn't exist, neither would ANY of the worst shows on this list. Different opinions are more cancerous than both Breadwinners AND Sanjay and Craig COMBINED! Even Jersey Shore isn't as awful as different opinions. That's because different opinions are PURE EVIL! They're ...more - Disney1994
27
Best Friends Whenever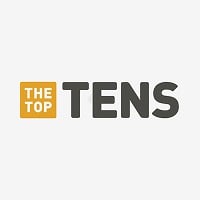 Best Friends Whenever is an American multi-camera sitcom developed for Disney Channel, created by Jed Elinoff and Scott Thomas and executive produced by Jed Elinoff, Scott Thomas, and Michael B. Kaplan. The series stars Landry Bender as Cyd, Lauren Taylor as Shelby, Gus Kamp as Barry, Ricky Garcia as ...read more.
Type 2 cancer if that even exists...
Once again, DIFFERENT OPINIONS are the REAL most cancerous thing ever! - Disney1994
28
Sonic Boom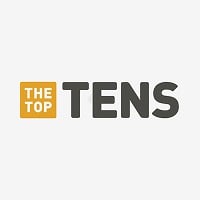 Sonic Boom is a computer-animated television series, produced by Sega of America, Inc. and Technicolor Animation Productions in collaboration with Lagardère Thématiques and Jeunesse TV, respectively for Cartoon Network, Canal J, and Gulli.
If this were to never exist, we would have never had Sonic Boom: Rise of Lyric! This has continued the spawning of constant catastrophes that will eventually cause the demise of the Sonic franchise. - SelfDestruct
29
Incredible Crew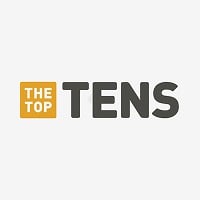 Incredible Crew is an American sketch comedy television series, created by Nick Cannon for Cartoon Network.
30
Hannah Montana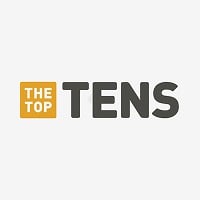 Hannah Montana, also known as Hannah Montana Forever for the fourth and final season, is an American musical comedy series created by Michael Poryes, Rich Correll, and Barry O'Brien which focused on Miley Stewart, a teenager living a double life as an average schoolgirl by day and a famous recording ...read more.
Type 3 cancer at it's final form.
And I will CONTINUE to point out that different opinions are FAR WORSE! - Disney1994
It made Miley a nutcase. - DCfnaf
31
Sam & Cat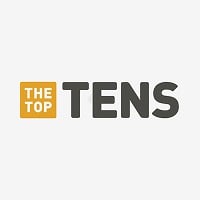 Sam & Cat is an American teen sitcom that originally aired from June 8, 2013, to July 17, 2014, on Nickelodeon. It is a crossover spin-off/sequel of both iCarly and Victorious.
32
Attack On Titan: Junior High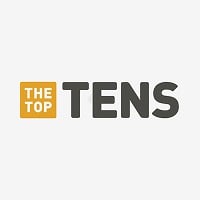 I like this show, but it's not good enough to be considered "best". - listotaku17
33
Married with Children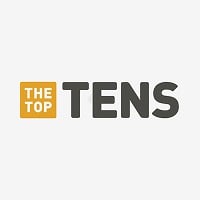 Married... with Children is an American television live-action sitcom that aired on Fox, created by Michael G. Moye and Ron Leavitt. Originally broadcast from April 5, 1987 to June 9, 1997, it is the longest-lasting live-action sitcom on Fox, and the first to be broadcast in the network's primetime ...read more.
34
Nina Needs to Go!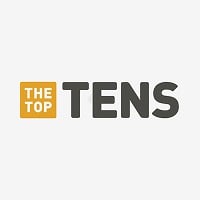 Nina Needs to Go! is a Disney Junior animated series that takes the titular 4-year-old Nina to a variety of settings like the zoo and the beach. In each location, Nina finds she "needs to go" to the bathroom after becoming too engrossed in play, and the mission is to get her there before it is too late. ...read more.
35
The Loud House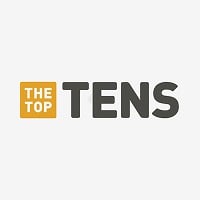 The Loud House is an American animated television series created by Chris Savino for Nickelodeon. The series revolves around the chaotic suburban everyday life of a boy named Lincoln Loud and his ten sisters, to which he survives as the middle child and only son in a large family of eleven children. ...read more.
People vote for this
This is a good show - KalloFox34
Why is this horrific disgrace at number 57? It should be at number 2 or 3. - henry_danger_is_great
36
Johnny Test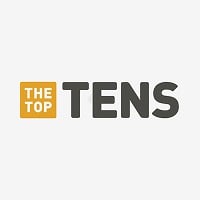 Johnny Test is an American-Canadian animated television series produced by Warner Bros. Animation, for the first season, and Cookie Jar, for the remainder of the series.
No... overload.
It's bad, but honestly, it's not the worst. At least it isn't in the Top 25 of this list (though it DOES deserve Top 100). - Disney1994
37
Here Comes Honey Boo Boo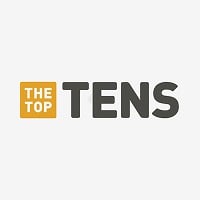 Here Comes Honey Boo Boo is an American reality television series that aired on TLC featuring the family of child beauty pageant contestant Alana "Honey Boo Boo" Thompson.
bad
bla
38
Future-Worm!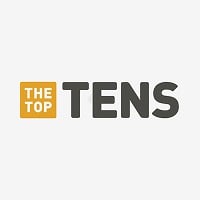 Future-Worm! is an American comic science fiction animated television series created by Ryan Quincy, who previously created IFC's Out There, for Disney XD.
39
Game of Thrones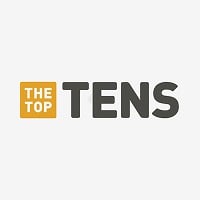 Game of Thrones is an American fantasy drama television series created by David Benioff and D. B. Weiss. It is an adaptation of A Song of Ice and Fire, George R. R. Martin's series of fantasy novels, the first of which is titled A Game of Thrones.
This should be at number 1. - henry_danger_is_great
It's the nastiest T.V. show of all time. Don't ever watch it. - henry_danger_is_great
40
South Park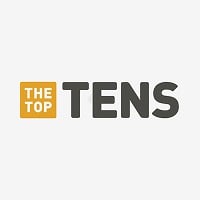 South Park is an American adult animated sitcom created by Trey Parker and Matt Stone for the Comedy Central television network. The show is about four boys, who are Stan Marsh, Kyle Broflovski, Eric Cartman, and Kenny McCormick, and their adventures in South Park, Colorado.
No.
Retarded - DaWyteNight
41
Roseanne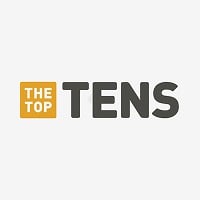 Roseanne is an American television sitcom starring Roseanne Barr and revolving around the fictional Conner family.
42
Pickle and Peanut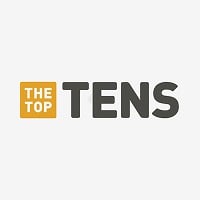 Pickle and Peanut is an American animated television series that premiered on Disney XD on September 7, 2015. The series was created by Noah Z. Jones, creator of Fish Hooks and Almost Naked Animals.
43
Ren & Stimpy "Adult Party Cartoon"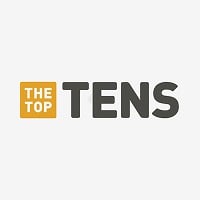 44
Robot and Monster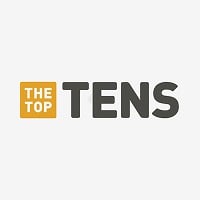 45
Toddlers & Tiaras
Maybe the worst type of show. It panders to wanna-be pedos. BARF!
Should be way higher
46
A.N.T. Farm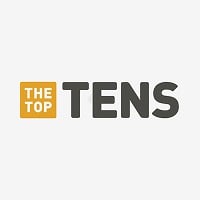 Pretty obvious why.
Again, there's WORSE! This, Liv and Maddie, Barney & Friends, Caillou, Dora the Explorer, Teletubbies, and Best Friends Whenever don't deserve to be in the Top 50 of this list! - Disney1994
47
Steven Universe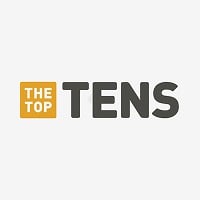 Steven Universe is an American animated television series created by Rebecca Sugar for Cartoon Network. The show's based around a young boy by the name of Steven Universe, who is a hybrid of a gem and a human. He lives with his gem friends, Garnet, Amethyst and Pearl.
This show is fantastic and not at all cancerous! Get it off!
48
Invader ZIM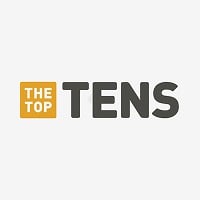 Invader Zim is an American animated television series created by Jhonen Vasquez for Nickelodeon. The series centers on an extraterrestrial named Zim from the planet Irk, and his mission to conquer Earth and enslave the human race along with his malfunctioning robot servant GIR.
This stupid show deserves to be at number 5 or higher. - henry_danger_is_great
This show sucks big time. - henry_danger_is_great
49
Junior Eurovision Song Contest
After the revamp in 2008 - HakanBrakan
But it can be fun to se some presenters fail sometimes - HakanBrakan
KIDS ACTING LIKE Beyonce or Justin Bieber etc. This is not What children normally do. This is not meant for kids. Although the kids aren't abused. It's still not a thing kids should do. They should have a real childhood
50
Soul Eater Not!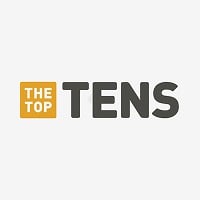 PSearch List
Related Lists

Most Cancerous Rap Songs of the 21st Century

Top 10 Most Cancerous TV or Animation Characters of All Time

Most Cancerous Trends of All Time

Most Painful Nickelodeon and Disney Channel Live-Action Shows to Sit Through and Watch
List Stats
300 votes
117 listings
2 years, 220 days old

Top Remixes (13)

1. Sanjay and Craig
2. Rabbids Invasion
3. Henry Danger
FindingNemofan

1. Keeping Up with the Kardashians
2. Teletubbies
3. Fred: The Show
htoutlaws2012

1. Boku No Pico
2. Pokemon
3. Caillou
SelfDestruct
View All 13
Error Reporting
See a factual error in these listings? Report it
here
.