Best Actors and Actresses In Marvel Movies
The Top Ten
1
Robert Downey Jr.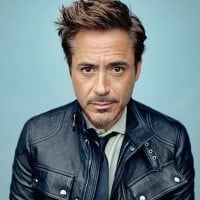 Robert John Downey Jr. (born April 4, 1965) is an American actor and producer. His career has included critical and popular success in his youth, followed by a period of substance abuse and legal troubles, and a resurgence of commercial success in middle age.
He deserves to be higher than Tom and Chris Hemsworth in their respective 1 and 2 positions. Without RDJ's stellar performance in Iron Man as everybody's favorite genius, billionaire, playboy, philanthropist, we would have WAY less superhero movies, which would suck for a superhero geek like myself. Believe it or not, Iron Man was originally an obscure character. He was better known than Star-Lord, but was definitely not popular. RDJ changed all that with his flawless performances as Iron Man and (in a sense) created a new popular genre. So thank you, RDJ. Not only do I love everything about you, I am grateful for your talent.
Robert Downey Jr's story is one of the best come-back stories in all of history! His career started out pretty bad, with problems with drinking and going to jail. But know look at him! Ironman himself. he just needed a second chance, he got it, and he did not let go. He made a impact all around the world, and we are all grateful to him.
His characters feel so natural and at the same time have so much depth. They're truly human, and they're believable above all else. That's all acting is; being able to embody a character and really become that person. RDJ does this amazingly well every single time.
I love RDJ he deserves the top three, but I would go that far for Chis Hiemsworth to be first place. But this is all opinion based, so its understandable. They all have talent I just don't believe they need to be ranked how they are.
2
Tom Hiddleston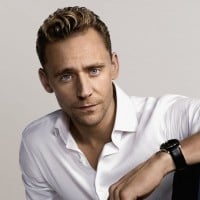 Thomas William Hiddleston is an English actor. He is best known for his role as Loki in the Marvel Cinematic Universe, appearing in Thor, The Avengers, and Thor: The Dark World.
Tom Hiddleston is absolutely such an amazing actor! It is such an honor to be able to watch the movies he acts in and I always get so excited whenever he appears onscreen. Tom Hiddleston is my favorite actor of all time. It truly hurts my heart when I hear people say rude things about him like that he's a bad actor or that Loki sucks or that Thor is better. Thor is a cool character and Chris Hemsworth is a wonderful actor. However there will never be a character as amazing as Loki Laufeyson. And never in a millennia can we hope to find an actor nearly as amazing as Tom Hiddleston. Long live Loki, the TRUE king of Asgard.
Like RDJ, his characters have so much depth, but he really has that sarcastic, dramatic flair down, which is what makes him so great as a villain! At the same time, though, he doesn't overdo it; Loki is still 100% believable and doesn't come across as cheesy. He also has a very strong charisma, and his characters have a distinguished presence, which is important to acting. He's one of my favorite Marvel characters and my favorite parts of the movies are often his scenes.
He's such an amazing actor. He's able to convey emotion with his voice or just an expression that is really believable. He makes me feel both dislike and sympathy for his character Loki. If you can make the audience love the villain of the story, sometimes even more than the hero, then you're doing something right.
Tom is almost as funny as robert jowney jr. It's too bad that he died in invinity war but it's still awesome that he got to be in endgame. In endgame when he acts as captain america I find that part hilarious! I absolutly nominate him and thor for being two brothers that fight the most.
3
Chris Hemsworth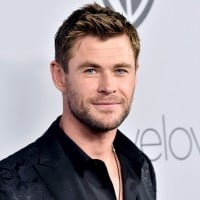 Chris Hemsworth is an Australian actor. He is best known for his roles as Kim Hyde in the Australian TV series Home and Away and as Thor in the Marvel Cinematic Universe films Thor, The Avengers, Thor: The Dark World, Avengers: Age of Ultron Thor: Ragnarok, Avengers: Infinity War and Avengers: Endgame. ...read more.
Chris hemsworth perfectly suits the role of Thor. His showing of sympathy to rage is awesome. Super cool also. He needs to forever be in marvel for the progressment of Thor.love hemsworth.
This is good actor
He's great actor
4
Chris Evans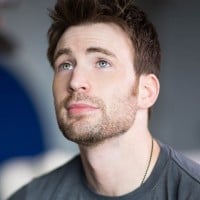 Christopher Robert Evans is an American actor. Evans is best known for his superhero roles as the Marvel Comics characters Captain America in the Marvel Cinematic Universe and the Human Torch in Fantastic Four.
He made his marvel debut as The Human Torch, but everyone knows him as the one and only Captain America! Marvel wouldn't be as good as it is today without Mr. Evan's Steve Rogers.
Are you serious? 8th? This guy played TWO marvel heroes! With two completely different personalities! And some people want him as deadpool! Laugh out loud
He is the best...
5
Samuel Jackson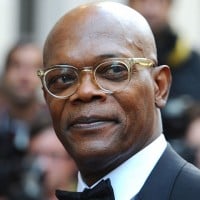 Samuel Leroy Jackson is an American actor and film producer. He achieved prominence and critical acclaim in the early 1990s with films such as Jungle Fever, Patriot Games, Amos & Andrew, True Romance, Jurassic Park and his collaborations with director Quentin Tarantino including Pulp Fiction, Jackie ...read more.
Who can go from Star wars to Marvel? Who can go to Mace Windu to Nick Fury? Samuel jackson is your answer. One of the most talented actors of his time, everyone is grateful for his talent.
He is THE Nick Fury. They redesigned him as black, and based his appearance of of Samuel Jackson. That ALONE is cool enough to get him in the top 5. He is older, but he can fight the villains just as well as the Avengers. He created and assembled the Avengers Initative. How much more evidence do I need? Come on people! Vote for Samuel. He should be higher than Chris Hemsworth (people probably voted for him thanks to looks)
6
Scarlett Johansson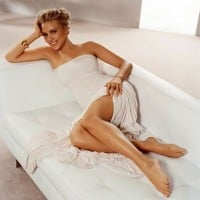 Scarlett Johansson (born November 22, 1984) is an American actress, model, and singer. She made her film debut in North. Johansson is considered one of Hollywood's modern sex symbols, and has frequently appeared in published lists of the sexiest women in the world. As of February 2017, she is the highest-grossing actress of all time in North America, with her films making over $3.6 billion. She has appeared in many movies such as 2014's Lucy or 2013's Under The Skin. She also plays the character 'Black Widow' in Marvel movies such as Ironman 2, The Avengers, Avengers: Age of Ultron, Avengers: Infinity War, and Avengers: Endgame
Probably the coolest female superhero of all time and my role model... BLACK WIDOW! Black Widow is the glue of the team and was the 1st female marvel character come to life on the big screen. Even though she may be gone according to End Game, she will always be with us in here. (just imagine I'm pointing at your heart. by here I mean, in our hearts. just so you know.)
Scarlett is the best, most badass Black Widow we have on this planet. She deserves to be in the big three, for sure.
7
Jeremy Renner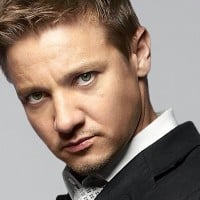 Jeremy Lee Renner is an American actor (born 1971) best known for his role as Clint Barton / Hawkeye in the Marvel Cinematic Universe.
He is so underrated
8
Chris Pratt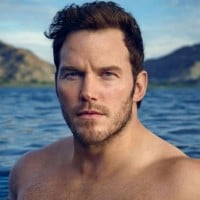 Christopher Michael "Chris" Pratt is an American actor. He came to prominence from his television roles, including Bright Abbott in Everwood and Andy Dwyer in the NBC sitcom Parks and Recreation.
Chris Pratt is the best, in my opinion. He turned a nobody hero (Star-who? ) that only major comic geeks knew about into a hero almost funnier and more awesome than RDJ's Iron Man. He portrayed Star-Lord perfectly, start to finish. I have read many reviews, and not one included a complaint about him. Early 2014, if somebody had asked about Star-Lord, pretty much nobody would have known. Now, late 2015, everybody knows and loves Star-Lord, leader of the Guardians of the Galaxy. GET HIM TO NUMBER ONE! Or at least 3.
Good actor in and out of Marvel, seems like a guy you can get a drink with, such an amazing person too very charitable and funny
9
Mark Ruffalo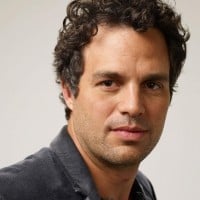 Mark Alan Ruffalo is an American actor, producer, and political activist who made his screen debut in an episode of CBS Summer Playhouse, followed by minor film roles.
Mark should be higher on this list! He has a very underrated style of acting that is subtle but still has depth. He portrays Banner perfectly, and the layers of the character are evident in everything he says and does. As Banner, it's easy to pick up the constant nervous energy that acts as a thin curtain, covering up all of the surging emotions inside him as he desperately tries to keep them from bursting out.
10
Benedict Cumberbatch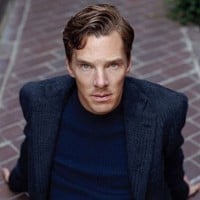 Benedict Timothy Carlton Cumberbatch is an English actor and film producer who has performed in film, television, theatre and radio.
I love this guy. Two Sherlock Holmes actors in Infinity War y'all!
The Contenders
11
Elizabeth Olsen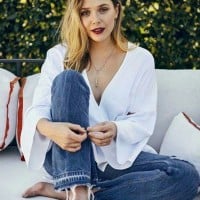 Elizabeth Chase "Lizzie" Olsen is an American actress. She is known for her roles in the films Silent House, Liberal Arts, Godzilla, Avengers: Age of Ultron and Captain America: Civil War. She was also critically acclaimed for her role in Martha Marcy May Marlene.
She is the most beautiful and best actress in the world.
She is absolutely amazing as Scarlet Witch!
12
Tom Holland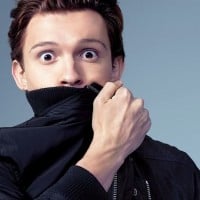 Thomas Stanley "Tom" Holland is an English actor and dancer. Holland is known for playing Spider-Man in the Marvel Cinematic Universe and starring in the 2012 film The Impossible. He started his career in 2008 when he played the lead role named Billy Elliot in Billy Elliot The Musical on Broadway in ...read more.
He got recruted for Marvel fresh out of college. I think. When he was 24 anyway. My favorite spiderman actor, everyones favorite webslinger makes Marvel, marvel.
He is a great actor, but not really trustworthy with spoilers... They (Marvel) didn't even let him read the script for infinity war!
He might be young but he has really made Spiderman/ Peter Parker more unique, probably my favorite Peter/Spiderman.
I just realized that he, the <3 of my life's middle name, is Stanley, or Stan. That makes me realize that he's PERFECT for Spider-Man and he makes me miss Stan Lee!
13
Hugh Jackman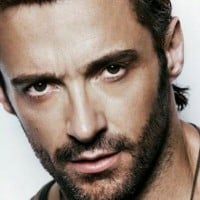 Hugh Michael Jackman (born October 12, 1968) is an Australian actor, producer and musician. Jackman has won international recognition for his roles in major films, notably as superhero, period, and romance characters.
Hugh should be higher on this list, too! He has very strong acting charisma and his characters are deep and believable. Wolverine is my favorite X-men character, for sure.
He's in my opinion a gentleman very nice plays his characters extremely well and has a great voice.
When I think of the X-Men I think of Hugh Jackman as Wolverine that good he was.
This actually NEEDS be higher. Hugh Jackman is such an iconic actor.
14
Ryan Reynolds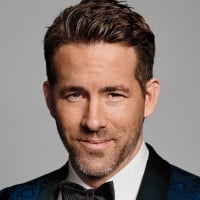 Ryan Rodney Reynolds is a Canadian actor and producer. He portrayed Michael Bergen on the ABC sitcom Two Guys and a Girl, Billy Simpson in the YTV Canadian teen soap opera Hillside, as well as Marvel Comics characters Hannibal King in Blade: Trinity, Wade Wilson / Weapon XI in X-Men Origins: Wolverine, ...read more.
15
Jennifer Garner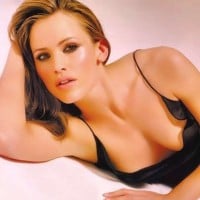 Jennifer Anne Garner is an American actress and film producer. She made her film debut in the comedy Dude, Where's My Car.
16
Hayley Atwell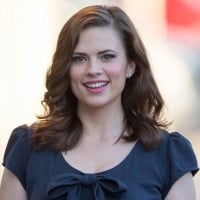 Hayley Elizabeth Atwell is a British-American actress. She is known for her work in stage productions, such as A View from the Bridge, and onscreen, for period pieces, such as the 2008 drama The Duchess, the 2010 historical drama miniseries The Pillars of the Earth, her appearance as Evelyn Robin in ...read more.
17
Sebastian Stan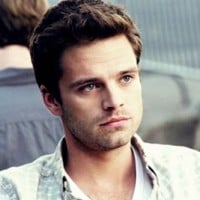 Sebastian Stan is a Romanian-American actor. On television, he has played Carter Baizen in Gossip Girl, Prince Jack Benjamin in Kings, and Jefferson in Once Upon a Time.
Sebastian is SO TALENTED! You can really feel Bucky's confusion when he begins to regain some memories of his past after being brainwashed for years. I can't even describe all of the emotion he shows through his acting. Seb forever!
Why is Sebastian so low? He can go from Jefferson in Once upon a time, a loving father with a realm-jumping hat, to Bucky Barns in Marvel, a brainwashed assassin with a metal arm. SEE THE DIFFERENCE?! Why is he so low ranked?
He is so frigging hot!
18
Cobie Smulders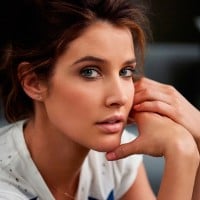 Jacoba Francisca Maria "Cobie" Smulders is a Canadian actress and model. She is best known for her roles as Robin Scherbatsky on the television series How I Met Your Mother and Maria Hill in the Marvel Cinematic Universe.
Just because she is a supporting character in the movies does not mean she isn't good
19
Michael Fassbender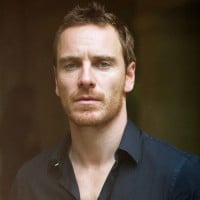 Michael Fassbender is a German-Irish actor of stage and screen whose career includes roles in both independent and blockbuster films, most notably; Hunger, Inglourious Basterds, Shame, X-Men: First Class, Prometheus, 12 Years a Slave, Frank, X-Men: Days of Future Past, and Steve Jobs.
20
Tobey Maguire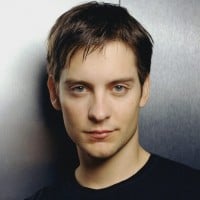 Tobias Vincent "Tobey" Maguire is an American actor and film producer who gained recognition for his film roles in Pleasantville, The Cider House Rules, Wonder Boys, Spider-Man, Seabiscuit, Spider-Man 2, The Good German, Spider-Man 3, Brothers, and The Great Gatsby. He was nominated for the Screen Actors Guild and Golden Globe Awards and received two Saturn Awards, including one for Best Actor. Newer films he's been in include Pawn's Sacrifice, The Boss Baby, The 5th Wave, and Spider-Man No Way Home.
Really good at acting the swinging moments in spider man. His fighting actions deserve to be better than Tom Holland.
Should be number 1
21 Andrew Roth
22
Chadwick Boseman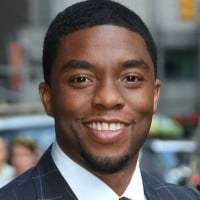 Chadwick Aaron Boseman (November 29, 1976 - August 28, 2020) was an American actor born in Anderson, South Carolina. He was best known for playing T'Challa/Black Panther in the Marvel Cinematic Universe films.
R.I.p, Black Panther is probably my top favorite movie because of him and Michael and the rest of the cast
23 Clark Gregg
24
Hannah John-Kamen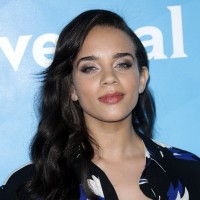 25
Karen Gillan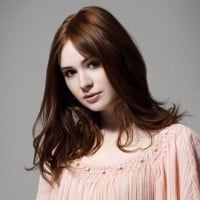 Karen Sheila Gillan (born 28 November 1987) is a Scottish actress and filmmaker. She portrayed Amy Pond, companion to the Eleventh Doctor, in the BBC One series Doctor Who (2010–2013). She received international recognition for playing Nebula in the Marvel Cinematic Universe films Guardians of the ...read more.
PSearch List