Countries With Best Fashion
The Top Ten
1
Italy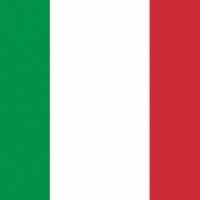 Italy, in italian Repubblica Italiana, is a unitary parliamentary republic in Europe. ...read more.
Forget the fact I was born from Italy but it boosts some if the most reasonable and qualifying fashion designers of all time,my dad is a clothier he loves fashion and he's always busy with work he travels almost every time but to where "Italy" why because he's a clothier if he's to sell clothes it has to be good quality clothes,its like italys the only country he knows he is madly in love with fashion that me and my other sister were born in Italy alongside my younger brother and other younger sister were born in France which is also a country with good fashion quality,intact France is my second in mind while my older brother was born in america hmm not that. Impressive americas fashion quality let's just say is not that qualifying but we have some boosting fashion designers
Under one ofmy commentors said that england is better than Italy for fashion and music... Yes music is better then Italy but u maybe don't know about Italy... Bocause when Italy and near by France started fashion that time no one was competitor and there was no another country to do the fashion... I will request you, please research about fashion... And also I want to say that if you r thingking about me that mybe I'm from Italy than are totally wrong. I'm from bangladeh...

Thanks...
Of course England is better than Italy. England is the birth of fashion and music. Underground velvet.. Punk.. New Wave.. Bowie.. From Italy: Pavaroti? Loud of.. You are out guys, you are from another century back.
What Italy 1st? USA, UK and France are so far most trendy, fashionable, cool, underground.. Italian style is completely outdated, made only for Italian style, maybe for Vatican fashion people.
2
France

France, officially the French Republic, is a sovereign state comprising territory in western Europe and several overseas regions and territories. The European part of France, called metropolitan France, extends from the Mediterranean Sea to the English Channel and the North Sea, and from the Rhine to ...read more.
Paris exerts on the world a major influence in fashion, notably because there are organized several prestigious fashion weeks, but also by the presence of creators, notable businesses, a culture, or a dedicated heritage About which one finds mainly in its museums. Besides Paris, the cradle of Haute Couture, which has often been designated as the only fashion capital for more than a century, the term generally refers to London for its blend of creativity linked to fashion and its conservatism, street fashion, as well as its traditional masculine fashion symbolized by Savile Row; But also New York for its accessible fashion, and Milan for its colors as well as the long tradition of leather goods.
Global Language Monitor: Paris towers over World of Fashion as Top Global Fashion Capital for 2015. 1) Paris, 2) New York city, 3) London, 4) Los Angles, 5) Rome.
France is the epitome of beauty. When fashion comes to mind, I always think of the french and how grandiose their garments are.
France is among the best, 1st for world's luxury brands. But for trendsetter we agree England is on the top.
3
India

India, officially the Republic of India, is a country in South Asia. It is the seventh-largest country by area, the second-most populous country (with over 1.2 billion people), and the most populous democracy in the world. Its capital is New Delhi. Some other major cities are Mumbai, Chennai, and Ahemdabad. ...read more.
Ok as bad as it seems I think India has had a long way to go as a country. But as compared to other countries I'm proud to say that with all its different types of people and a difference among their customs and tradition from one area to another, the states of India are countries of themselves. It can achieve so much since its independence, despite of the lack of interaction and understanding among its different people., it has able to keep the country together. Thus, contributing to the different wears and diversity of the country. As far as I know by now, no other country is as diverse as India itself. Oh, did I mention that there are around 1200+ languages and dialects spoken by the people of India, where if you take a bus ride for a mile there are 20 different languages spoken when you reach your destination.
Not true. The old women be walking around with saris drooping over their bodies with their tummies and all showing. Where did you actually get this figure from as India doesn't have that much of a fashion sense?
India is awesome we've got different styles of dresses Jewellery shoes everything. The best thing is that nothing's expensive at all like in France and USA. India is BOSS
The only reason india is high is that stupid indians vote for their country. it's just gross you should vote for the best not your own country
4
England

England, previously the Kingdom of England, is a constituent country of the United Kingdom along with Scotland, Wales and Northern Ireland. ...read more.
England is the best as its royal and royals doesn't needs ranking they are the best but for formalities you can give them ranking but number 1 because the best magazine, best fashion brands and even the models are from uk...

it's the best
USA are about two years behind England in fashion. England has some of the most famous fashion designers in the world. Then the USA copy as they do everything else.
Why is England so high on this list? All they do is copy America, France, and India... Then there's the occasionall Scotsman skipping around in a kilt!

They Blow!
England naturally. London has recently been voted Fashion Capital of the World.
5
United States

The United States of America, or the U.S.A. for short, is a federal republic composed of 50 states, 48 of them are contiguous states. There are two other states, Alaska and Hawaii, which are north and south of the contiguous states, respectively. The United States declared its independence from the ...read more.
America is the fashion capitol of the world. This nation controls Hollywood and most modern media. The majority of the world basis it's fashion off American media, from actors, singers, models... Etc.

Even so, all fashion is relative. There is no absolute fashion. Every country considers theirs to be superior. But the fact that the United States has the most diverse fashionable biome on earth;

This makes them tops.
America has been stylish since ever known we have our own style and make new things trendy like in the 1920-50s with the big skirts and white blouses and bows with white socks,the 1970s with the cool "hippy" style,the 80s with the bright colors and classy look,and the 2000s like the knee high socks and heels with shirts and the girly style.Also with hair and makeup throughout the years America is very inspirational for the world with making thing our own
I'm voting for this because the United States is a place of many cultures. Therefore, all cultures and their fashion form into this one big... super blob of clothing.
So many cultures are in this nation. It is a melting pot; therefore, great fashion.
6
South Korea

South Korea, officially the Republic of Korea, is a sovereign state in East Asia, constituting the southern part of the Korean Peninsula.
Koreans dress really well. The have excellent sense of style and almost everyone including the older generations dress well. Also, Koreans are really tall, the tallest in Asia, and good looking and elegant.
South Korea's fashion is a culmination of ideas from many different countries put well together; mainly countries such as Japan, France, England, Italy and a little bit of US in terms of hip hop fashion. Not to mention the people are very slim so they look good in most things they wear. The only downside is they rely on current trendy fashion too much therefore they lose a lot of originality especially in the more artistic side of fashion. They are not experimenters like the Japanese.
South Korea has had its fashion influence on us North Eastern Indians...they have the most stylish sets to wear and its in their nature that they look good whatever they put on, fashion is in their nature. I'm a north Eastern Indian girl and I know this because I've been judging styles and fashion among countries for years.
Absolutely. Especially in metro areas, men and women have excellent style. Clean, understated elegance is the best way to describe it.
7
Australia

Australia, officially known as the Commonwealth of Australia, is a country comprising the mainland of the Australian continent, the island of Tasmania, and numerous smaller islands. Australia has a very warm climate and is very dry. The country's official language is English.
Ok, I'll be honest with you. Australia isn't the best country with fashion BUT we (the Aussies) have created quite well known fashion brands. Eg. The Iconic.
8
Spain

Spain, officially the Kingdom of Spain, is a sovereign state largely located on the Iberian Peninsula in southwestern Europe, with archipelagos in the Atlantic Ocean and Mediterranean Sea, and several small territories on and near the north African coast.
Spain has a lot of great designers and good brands, what you can also see on people's style. Most of the visitors think Spanish people also wear beautifull and elegant clothes, similar to our neightbours, France and Italy. Europe is the capital of fashion. When I was in the USA I got stunned by how people use to wear, really bad and non-class.
It should be before USA and India!
9
Japan

Japan is an island country in East Asia in the Pacific Ocean. It lies off the eastern coast of the Asia Mainland (east of China, Korea, Russia) and stretching from the Sea of Okhotsk in the north to the East China Sea and near Taiwan in the southwest. ...read more.
They are actually better than South Korea! Their fashion is first before United States. 3rd Largest in the world market.
Japan is very creativity in fashion so they are in top 5
Their creativity and fashion sense are amazing
Japan, Tokyo is number one in fashion.
10
Egypt

Egypt, officially the Arab Republic of Egypt, is a transcontinental country spanning the northeast corner of Africa and southwest corner of Asia, via a land bridge formed by the Sinai Peninsula.
The Contenders
11
Turkey

Turkey, officially the Republic of Turkey, is a transcontinental country in Eurasia, mainly in Anatolia in Western Asia, with a smaller portion on the Balkan peninsula in Southeast Europe. Turkey is bordered by eight countries with Greece and Bulgaria to the northwest; Georgia to the northeast; Armenia, ...read more.
12
Canada

Canada is a country in North America that is next to the United States, and it's the 2nd largest country in the world by area (size is 9.985 million km²). This country has 10 provinces, and 3 territories. Canada became a dominion on July 1, 1867. Its 10 provinces are: Ontario, British Columbia, Quebec, ...read more.
CANADA is the best best fashion conrty because they know how to conbinate the colors to there clothes
13
Colombia

Colombia, officially the Republic of Colombia, is a country situated in the northwest of South America, bordered to the northwest by Panama; to the east by Venezuela and Brazil; to the south by Ecuador and Peru; and it shares maritime limits with Costa Rica, Nicaragua, Honduras, Jamaica, Dominican Republic ...read more.
14
United Arab Emirates

The United Arab Emirates, sometimes simply called the Emirates or the UAE, is a country located at the southeast end of the Arabian Peninsula on the Persian Gulf, bordering Oman to the east and Saudi Arabia to the south, as well as sharing sea borders with Qatar and Iran.
15
Lebanon

Lebanon was established in 1920 and gained its independence in 1943. For a couple of years it has lacked a president; yet, on October 31st, 2016, it got president Michel Aoun . It is known as the Phoenix of the world since it has sunken under the ocean and has been destroyed by wars 7 times . In advance, ...read more.
16
Greece

Greece, officially the Hellenic Republic, also known since ancient times as Hellas is a country located in southeastern Europe.
17
Pakistan

Pakistan was established in 1947 and is located in South Asia. Islamabad is the capital city of Pakistan. Karachi, Lahore and Peshawar are other major cities of Pakistan. Urdu and English are official languages of Pakistan. World's second highest peak (K-2) and ninth highest peak (Nanga Parbat) are ...read more.
Pakistani women are so much more suited to traditional attire and Pakistani kurtas and dresses than western style of simply a top and jeans. Pakistan produces such simple yet elegant modest tunics and have the best dress sense in the whole subcontinent. 😍
Pakistan should be higher up to be honest. Make the best wedding dresses, casual tunics and the ETHNIC WEAR from casual ethnic kurtis to balochi dresses I LOVE Pakistani fashion
The salwar kameez is the most comfy outfit to wear and Pakistanis know how to pull it off both at home and outside. Clothing stores like Khaadi and Ethnic have such beautiful patterns on their clothes that I can't buy as a dupe or something similar here in the UK if I was looking for an affordable version of ethnic wear. You just have to shop in Pakistan for it.
How is everyone just gonna ignore Pakistan? Pakistani's produce the best ethnic clothing and simple yet classy every day tunics with such nice designs. It's a big market.
18
United Kingdom

The United Kingdom of Great Britain and Northern Ireland, commonly shortened to United Kingdom, UK or Britain is a Sovereign State located of the Northwestern coast of Europe. It is a Parliamentary Constitutional Monarchy currently lead by Monarch Queen Elizabeth II and its current prime minister is ...read more.
19
Norway

Norway, officially the Kingdom of Norway, is a sovereign and unitary monarchy in Northern Europe whose territory comprises the western portion of the Scandinavian Peninsula plus the island Jan Mayen and the archipelago of Svalbard.
20
Germany

Germany was formally united in 1871 under the initiative of Bismarck with King Wilhelm of Prussia as emperor. The previous 'Holy Roman Empire', basically a continuation of the empire of Charlemagne/Karl der Grosse was dissolved in 1806. ...read more.
21
Poland

Poland, officially the Republic of Poland, is a country in Central Europe, bordered by Germany to the west; the Czech Republic and Slovakia to the south; Ukraine and Belarus to the east; and the Baltic Sea, Kaliningrad Oblast (a Russian exclave) and Lithuania to the north. With a population of approximately ...read more.
Great fashion #Reserved
22
China

China, officially the People's Republic of China, is a sovereign state in East Asia. It is the world's most populous state, with a population of over 1.388 billion. It was established in 1949 by Chairman Mao, the president of the communist party. Its capital is Beijing. The major cities are Shanghai, ...read more.
23
Iran

Iran, also known as Persia, officially the Islamic Republic of Iran, is a sovereign state in Western Asia. The capital city is Teheran and the major city is also Tehran. The country's official language is Persian. ...read more.
Hipsters eveywhere
24
Belgium

Belgium, officially the Kingdom of Belgium, is a country in Western Europe bordered by France, the Netherlands, Germany and Luxembourg. A small and densely populated country, it covers an area of 30,528 square kilometers (11,787 square miles) and has a population of more than 11 million.
25
Sweden

Sweden, officially the Kingdom of Sweden, is a Scandinavian country in Northern Europe. ...read more.
Sweden has famous fashion brands like Acne Studios and H&M. During Fashion Week, they showcase stylish minimalist clothing. If you go to cities like Stockholm and Gothenburg, you can see citizens wearing the latest trends. Overall, it should be higher on the list.
PSearch List