Top 10 Countries with the Stupidest Leaders
The Top Ten
1
United States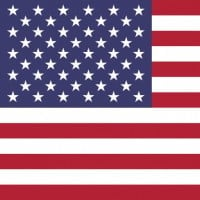 The United States of America, or the U.S.A. for short, is a federal republic composed of 50 states, 48 of them are contiguous states. There are two other states, Alaska and Hawaii, which are north and south of the contiguous states, respectively. The United States declared its independence from the British Empire in 1776 with the Declaration of Independence. They won their independence in 1783 with the Treaty of Paris. Its capital, Washington D.C. (District of Columbia) is defined by imposing neoclassical monuments and buildings including the iconic ones that house the federal government's 3 branches: the Capitol, White House and Supreme Court. Though it has no official language, English and ...read more.
Would you rather...

Obama, a nice, friendly man who exposed black man in a complex and friendly American way or,

Trump, a Mexican hater ( mostly he has a phobia of them it's true! ), a man 30 years older than his wife and sleeping in a different room than her, and a man who put this country in debt by 30 trillion!
I could go on all day and list a million reasons why electing Trump was one of the stupidest decisions we ever made (ironically, most of us didn't even vote for him! ) But I'll just let the rest of you guys provide those reasons; you're doing pretty good so far.
Get a grip on reality, people! At some point the Germans had a democracy and still chose Hitler, so what's so wrong about the Americans electing an ignorant, narcissistic, racist, bigoted, mentally unstable con man?
It's sad that America is one of the wealthiest countries and we have probably one of the most diverse population and we decide to elect TRUMP as our president. Of all candidates.
2
North Korea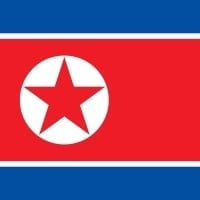 The Democratic People's Republic of Korea, also known as North Korea, is a country in Eastern Asia. Its capital is Pyongyang. It is currently ruled by the Juche leader Kim Jong-Un, after inheriting the title from his father, Kim Jong-Il, who in turn inherited it from his father, Kim Il-Sung.

North Korea's population as of February 18th, 2017 is 25,360,273.

North Korea is the third most corrupt country in the world, according to the CPI (Corruption Perceptions Index). It is also ranked 150th out of 163 nations in the Institution for Economics & Peace's Global Peace Index, making it one of the most dangerous countries in the world. ...read more.
The emperor has no clothes and no one dares tell him. The most closed society in the world and the leaders demand to be treated like gods. Totalitarian regime with no regard for the people's best interest. Bone chilling.
Kim is a disaster, he doesn't and never cares whether or not his people are starving or in a financial ruin! All he does is work on his stupid little nuclear bombs! I say HE is a nuclear bomb! A stinkin' tyrant! A nasty dog! BAD KIM!
North Korea is a corrupt country. It relies on Communist China. It gets famines all the time and South Korea helps them. Yet they think South Korea is some satanic country?
How is this not number one? Whoever voted America as number one is probably a trump hater.
3
Venezuela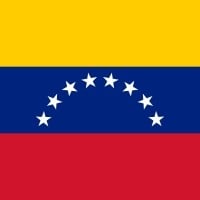 Venezuela, officially the Bolivarian Republic of Venezuela, is a federal republic located on the northern coast of South America.
Nicolas Maduro is such an idiot! He does not even have a university degree or any political formation to lead a country!
This idiot doesn't care about his people dying in the streets. He doesn't want to accept the fact that he is number 1 on this list
4
Somalia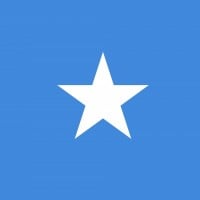 Somalia, officially the Federal Republic of Somalia, is a country in the Horn of Africa. The country is bordered by Ethiopia to the west, Djibouti to the northwest, the Gulf of Aden to the north, the Indian Ocean to the east, and Kenya to the southwest. Somalia has the longest coastline on Africa's mainland. Its terrain consists mainly of plateaus, plains, and highlands. Hot conditions prevail year-round, with periodic monsoon winds and irregular rainfall. Somalia has an estimated population of around 15 million, of which over 2 million live in the capital and largest city Mogadishu, and has been described as Africa's most culturally homogeneous country. Around 85% of its residents are ethnic ...read more.
5
Russia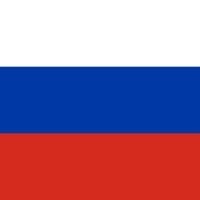 Russia, or the Russian Federation (RF), is a transcontinental country spanning Eastern Europe and Northern Asia. It is the largest country in the world by area, covering over 17,125,191 square kilometres (6,612,073 sq mi), and encompassing one-eighth of Earth's inhabitable landmass. Russia extends across eleven time zones and borders sixteen sovereign nations, the most of any country in the world. It is the ninth-most populous country and the most populous country in Europe, with a population of 145.5 million. The country's capital and largest city is Moscow, the largest city entirely within Europe. Saint Petersburg is Russia's cultural centre and second-largest city. Other major urban areas ...read more.
6
Benin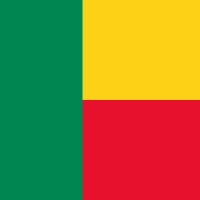 7
Swaziland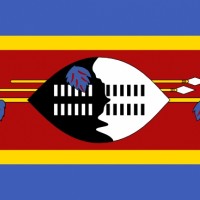 Eswatini, officially the Kingdom of Eswatini and formerly named Swaziland (officially renamed in 2018), is a landlocked country in Southern Africa. It is bordered by Mozambique to its northeast and South Africa to its north, west, south, and southeast. At no more than 200 kilometres (120 mi) north to south and 130 kilometres (81 mi) east to west, Eswatini is one of the smallest countries in Africa; despite this, its climate and topography are diverse, ranging from a cool and mountainous highveld to a hot and dry lowveld.
8
Cuba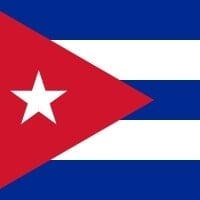 Cuba, officially the Republic of Cuba, is a sovereign state comprising the island of Cuba as well as Isla de la Juventud and several minor archipelagos.
9
Iran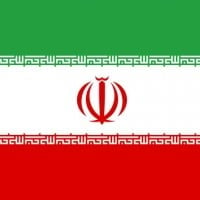 Iran, also known as Persia, officially the Islamic Republic of Iran, is a sovereign state in Western Asia. The capital city is Teheran and the major city is also Tehran. The country's official language is Persian.

Iran is home to one of the world's oldest civilizations, beginning with the formation of the Elamite kingdoms in the fourth millennium BC. The country's rich cultural legacy is reflected in part by its 22 UNESCO World Heritage Sites, the third-largest number in Asia and eleventh-largest in the world. Iran is a multicultural country comprising numerous ethnic and linguistic groups. ...read more.
Starts so many terror groups I hope the new leader makes better relations with the west.
The Extremists, like the RW NUT JOBS we have in Congress here, control the people completely.
10
India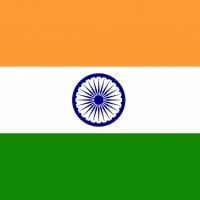 India, officially the Republic of India, is a country in South Asia. It is the seventh-largest country by area, the second-most populous country (with over 1.2 billion people), and the most populous democracy in the world. Its capital is New Delhi. Some other major cities are Mumbai, Chennai, and Ahemdabad. The most spoken languages are Hindi and English, but there are 22 official Indian languages.
The people are so backward, intolerant and racist so what must their leaders be like?
Leaders are corrupt and only interested in their personal gains over public gains.Some MLAs have been caught watching porn in the session of legislation. what?
Butcher and religious sickening person. Preying on fears.
No one can be more stupid then Indian leaders, Really!
The Contenders
11
Zimbabwe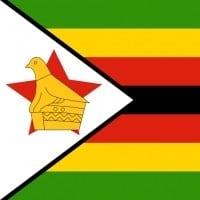 Zimbabwe, officially the Republic of Zimbabwe, is a landlocked sovereign state located in southern Africa, between the Zambezi and Limpopo Rivers.
12
Democratic Republic of the Congo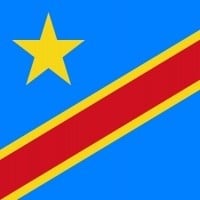 The Democratic Republic of the Congo, also known as DR Congo, DRC, DROC, Congo-Kinshasa, or simply the Congo is a country located in Central Africa.
13
Syria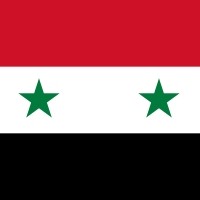 Syria, officially the Syrian Arab Republic, is a Western Asian country located in the Eastern Mediterranean and the Levant. It is a unitary republic that consists of 14 governorates (subdivisions), and is bordered by the Mediterranean Sea to the west, Turkey to the north, Iraq to the east and southeast, Jordan to the south, and Israel and Lebanon to the southwest. Cyprus lies to the west across the Mediterranean Sea. A country of fertile plains, high mountains, and deserts, Syria is home to diverse ethnic and religious groups, including the majority Syrian Arabs, Kurds, Turkmens, Assyrians, Armenians, Circassians, Albanians and Greeks. Religious groups include Muslims, Christians, Alawites, ...read more.
Look at country. Enough said.
Bashar Al Assad is bad.
We going to war
14
Nigeria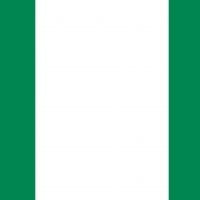 Nigeria, an African country on the Gulf of Guinea, has many natural landmarks and wildlife reserves. Protected areas such as Cross River National Park and Yankari National Park have waterfalls, dense rainforest, savanna, and rare primate habitats. One of the most recognizable sites is Zuma Rock, a 725m-tall monolith outside the capital of Abuja that's pictured on the national currency. According to official data, there are more than 520 languages spoken in Nigeria, 9 of which are extinct. The other major languages are Igbo, Urhobo, Hausa, Yoruba, Ibibio, Fulfulde, Edo, Pidgin English, Ijaw, Kanuri, and Tiv.
15
Kenya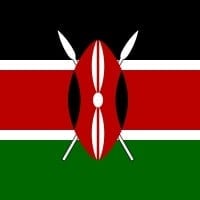 Kenya, officially the Republic of Kenya, is a country in Eastern Africa. At 580,367 square kilometres (224,081 sq mi), Kenya is the world's 48th largest country by area. With a population of more than 47.6 million in the 2019 census, Kenya is the 29th most populous country in the world. Kenya's capital and largest city is Nairobi, while its oldest, currently second largest city, and first capital is the coastal city of Mombasa. Kisumu City is the third-largest city and also an inland port on Lake Victoria. Other important urban centres include Nakuru and Eldoret. As of 2020, Kenya is the third-largest economy in sub-Saharan Africa after Nigeria and South Africa. Kenya is bordered by South Sudan ...read more.
16
Cameroon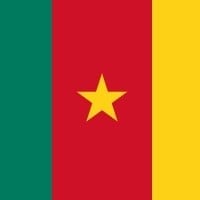 I don like Cameron
17
Canada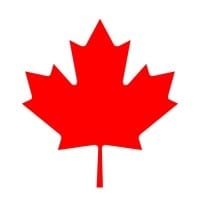 Canada is a country in North America that is next to the United States, and it's the 2nd largest country in the world by area (size is 9.985 million km²). This country has 10 provinces, and 3 territories. Canada became a dominion on July 1, 1867. Its 10 provinces are: Ontario, British Columbia, Quebec, Alberta, Newfoundland and Labrador, Nova Scotia, Saskatchewan, Manitoba, New Brunswick, and Prince Edward Island. Its 3 territories are: Yukon, Northwest territories, and Nunavut. Toronto, Quebec City, Montreal, Vancouver, Winnipeg, St. John's, and Fredericton are major cities in the country. Canada's capital city, Ottawa, is in the southeastern province of Ontario, near the city of Montreal ...read more.
He is an arrogant narcissist that is so unqualified at managing Canadas federal government his incompetence is fully displayed by a completely unaccomplished track record. Rather his is a record of failure and damage and debt accumulation and reputation loss and unethical behavior and endless corruption scandals. He is a pathetic disgrace that needs to go away forever. Aug 2023
canada was full of potential then along came pierre trudeau (idiot #1) we somewhat recovered from him only to be ruined by idiot #2,his son. Yes, dumb and dumber destroyed Canada. Socialists truly are idiots.
Trudeau is a nice guy, but a moron.
Trudeau is such an idiot.
18
Belarus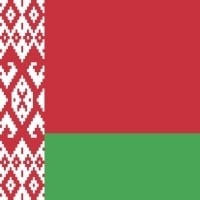 Belarus, officially the Republic of Belarus, formerly known by its Russian name Byelorussia or Belorussia, is a landlocked country in Eastern Europe bordered by Russia to the northeast, Ukraine to the south, Poland to the west, and Lithuania and Latvia to the northwest. Its capital and most populous city is Minsk.
19
Croatia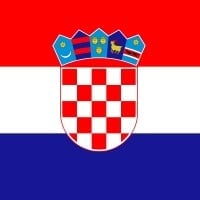 Croatia, officially the Republic of Croatia (independence since 1991), is a sovereign state at the crossroads of Central Europe, Southeast Europe, and the Mediterranean. Its capital city is Zagreb. It is a member of the European Union. During the Cold War it was part of Yugoslavia. It is a cultural and scientific cradle of such names as: Nikola Tesla, Paula (nobile) Preradović - author of Austrian national anthem, Ruđer Bosković the philosopher and scientist, Slavoljub Penkala - the inventor of the penkala pen, Emile Zola was Croatian by heritage, Marin Držić - the playwriter, Vatroslav Mimica - a modenist filmmaker, actors Zrinka Cvitešić and Goran Višnjić are also Croatians, Oscar ...read more.
A complex people who hate their neighbors and people of other races, especially blacks. They think they were chosen by the Vatican to defend the Catholic Church.
Lazy, corrupt, and slow, only good at manipulation with people that are naive and stupid. Half of them don't relay have any kind of education (they buy there degrees). Low level politicians just suck up to higher level, and are probably dumbest people in the country witch is saying a lot. These low level idiots struggle with basic math, language (no not English, or other foreign language, but their native tongue), and their job is just to support their leaders, no matter the cost. Medium level politicians pull all the strings, but are lazy and corrupt as hell. They pick leaders of their parties as well as presidential and prime minister candidates. Some of these people are also spiteful, in such manner that they will screw you over just to screw you over, even if they screw themselves over in the process. They are full blooded narcissist and they will not admit ever that they are wrong (think of them as Rowan Atkinson in the Black Adder only dumber, and more aggressive, they are ...more
Country led by three former top country diplomats and is fighting with almost all neighbors.
Hateful criminal leader killing poor people. Genocidal maniacs.
20
Jamaica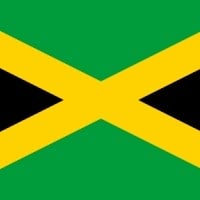 Jamaica is an island country situated in the Caribbean Sea. Spanning 10,990 square kilometres (4,240 sq mi) in area, it is the third-largest island of the Greater Antilles and the Caribbean (after Cuba and Hispaniola). Jamaica lies about 145 kilometres (90 mi) south of Cuba, and 191 kilometres (119 mi) west of Hispaniola (the island containing the countries of Haiti and the Dominican Republic); the British Overseas Territory of the Cayman Islands lies some 215 kilometres (134 mi) to the north-west.
21
Turkey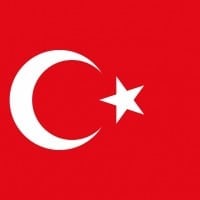 Turkey, officially the Republic of Turkey, is a transcontinental country in Eurasia, mainly in Anatolia in Western Asia, with a smaller portion on the Balkan peninsula in Southeast Europe. Turkey is bordered by eight countries with Greece and Bulgaria to the northwest; Georgia to the northeast; Armenia, the Azerbaijani exclave of Nakhchivan and Iran to the east; and Iraq and Syria to the south. The country is encircled by seas on three sides with the Aegean Sea to the west, the Black Sea to the north, and the Mediterranean Sea to the south. The Bosphorus, the Sea of Marmara, and the Dardanelles, which together form the Turkish Straits, divide Thrace and Anatolia and separate Europe and Asia. ...read more.
Yeah, right. The gov and its leader isn't stupid at all. They're just tearing the country apart on purpose. Traitors in high places.
22
Botswana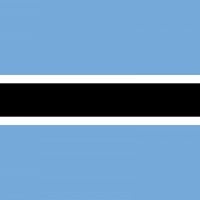 Botswana, officially the Republic of Botswana, is a landlocked country in Southern Africa. Botswana is topographically flat, with up to 70 percent of its territory being the Kalahari Desert. It is bordered by South Africa to the south and southeast, Namibia to the west and north, and Zimbabwe to the northeast. It is connected to Zambia across the short Zambezi River border by the Kazungula Bridge.
23
Gabon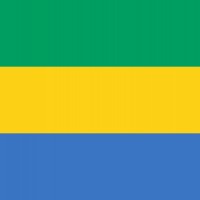 Gabon, officially the Gabonese Republic, is a sovereign state on the west coast of Central Africa. Located on the equator, Gabon is bordered by Equatorial Guinea to the northwest, Cameroon to the north, the Republic of the Congo on the east and south, and the Gulf of Guinea to the west. It has an area of nearly 270,000 square kilometres (100,000 sq mi) and its population is estimated at 2.1 million people. There are three distinct regions: the coastal plains, the mountains (the Cristal Mountains and the Chaillu Massif in the centre), and the savanna in the east. Gabon's capital and largest city is Libreville. The official language is French. ...read more.
24
Belize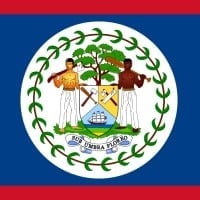 Belize is a country on the eastern coast of Central America. It is the only country in Central America whose official language is English, though Belizean Creole and Spanish are also commonly spoken.
25
Trinidad and Tobago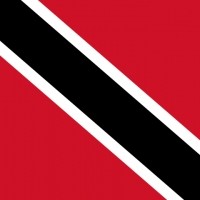 Trinidad and Tobago, officially the Republic of Trinidad and Tobago, is a twin island country situated off the northern edge of South America mainland, lying 11 kilometres just off the coast of northeastern Venezuela and 130 kilometres south of Grenada.
PSearch List