Top 10 Countries with the Most Interesting Shape on the Map
Metal_Treasure
The Top Ten
1
Italy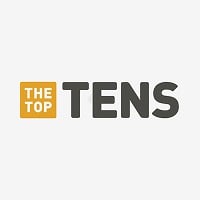 Italy, in italian Repubblica Italiana, is a unitary parliamentary republic in Europe. ...read more.
Looks like a shoe. - Misfire
A chic Heel
Looks like a high heel about to kick Sicily. - MrCoolC
Italy has a really identifiable shape. Anyone can guess what Italy's shape is.
V 3 Comments
2
Philippines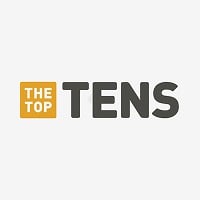 The Philippines was established in March 16, 1521 and named in honor of a Spanish King whose name is King Philip of Spain II. It is located at Asia, specifically at Southeast Asia. The capital is Manila. 89% of the people there currently are native, while 11% of people there are foreigners.
Philippines is unusually shaped in a beautiful way. Its shape is does not look like a typical country but an art.
Philippines looks like an animal complete with head, body, legs and butt.
It looks like a dog sitting down. - Misfire
Philippines has a peculiar shape that
Is very easy to remember.
V 1 Comment
3
Japan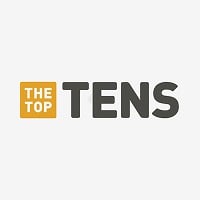 Japan is an island country in East Asia in the Pacific Ocean. It lies off the eastern coast of the Asia Mainland (east of China, Korea, Russia) and stretching from the Sea of Okhotsk in the north to the East China Sea and near Taiwan in the southwest. ...read more.
Coincedence? I think not - TwilightKitsune
Looks like the letter J. Yes, J for Japan. - Metal_Treasure
4
Thailand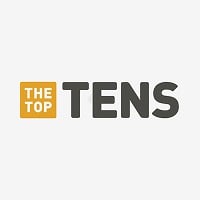 Thailand, officially the Kingdom of Thailand, formerly known as Siam, is a country at the centre of the Indochinese peninsula in Mainland Southeast Asia.
If you look at Thailand on a map, you will notice it looks a bit like an elephant! - jmoss
Its shape looks like an elephant head - Metal_Treasure
5
Mexico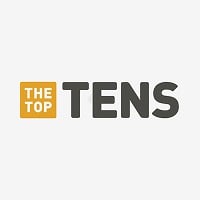 Mexico, officially the United Mexican States, is a federal republic located in North America. The country is located between the U.S. and Central America, and is known for its Pacific and Gulf of Mexico beaches and its diverse landscape of mountains, deserts, and jungles.
It looks like an animal hind leg (maybe lamb or pork hams) - one of those you can see in some meat counters. Google 'Jamon Iberico de bellota' - Mexico looks like that.
With some more imagination, I can also see a seahorse. - Metal_Treasure
6
Gambia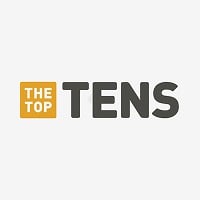 Gambia, established in February 18, 1965, is located in western part of Africa. The capital of Gambia is called Banjul, the other major city are Serekunda, Brikama and Bakau which are the three biggest cities in Gambia. ...read more.
It looks like an intestine - Metal_Treasure
7
Iceland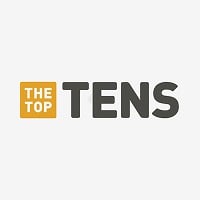 Iceland, also called the Republic of Iceland, is a Nordic island country between the North Atlantic and the Arctic Ocean.
Iceland looks like an amoeba. - Metal_Treasure
8
Russia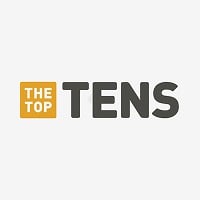 Russia, known as the "Russian Federation", was formed on Dec 25, 1991. It is located mainly in Asia, while a portion of it remains in Europe. The capital and largest city is Moscow, followed by Saint Petersburg in terms of population. The country primarily speaks Russian, a Slavic language. ...read more.
Russia looks like a running horse. - Metal_Treasure
9
Norway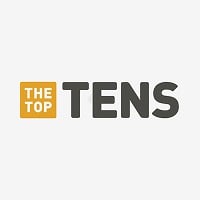 Norway, officially the Kingdom of Norway, is a sovereign and unitary monarchy whose territory comprises the western portion of the Scandinavian Peninsula plus the island Jan Mayen and the archipelago of Svalbard.
Combined with sweden it looks like a cock
10
India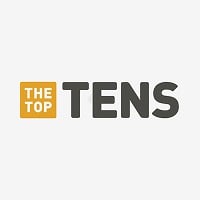 India, officially the Republic of India, is a country in South Asia. It is the seventh-largest country by area, the second-most populous country (with over 1.2 billion people), and the most populous democracy in the world. Its capital is New Delhi. Some other major cities are Mumbai, Chennai, and Ahemdabad. ...read more.
At West it likes a lion roaring
The best shape for a beautiful country
Best
Best map of the best country
V 1 Comment
The Contenders
11
Laos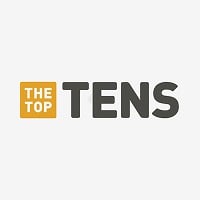 Laos, officially the Lao People's Democratic Republic (LPDR), or commonly referred to its colloquial name of Muang Lao is a landlocked country in the heart of the Indochinese peninsula of Mainland Southeast Asia, bordered by Myanmar (Burma) and China to the northwest, Vietnam to the east, Cambodia to ...read more.
Laos looks like a tree (maybe a palm tree) - Metal_Treasure
12
Latvia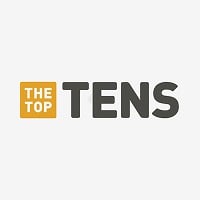 Latvia, officially the Republic of Latvia, is a country in the Baltic region of Northern Europe, one of the three Baltic states.
It looks like a heart - darthvadern
13
Sri Lanka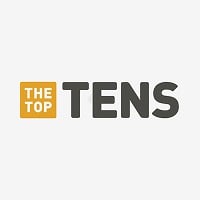 Sri Lanka, officially the Democratic Socialist Republic of Sri Lanka and known from the beginning of British colonial rule until 1972 as Ceylon, is an island country in South Asia near south-east India.
It looks like it is a sidekick or tear that is India's. If you see more closer you see a man holding a bar in the train
Sri Lanka looks like a pearl or a tear off India. - Metal_Treasure
14
Austria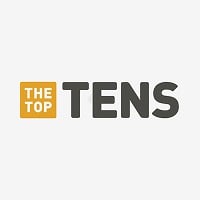 Austria was Celtic (Hallstadt) then as Noricum, part of the Roman Empire, Alaric, who took over Rome, studied at a monastery near Vienna. In the Middle Ages, the Holy Roman Emperors moved to Vienna, then Austria became separate. Medieval documents from Eastern Europe as far as West Ukraine were often ...read more.
It looks like a helicopter - darthvadern
Thanks, Martin. I think you are right - it does look like a guitar! - Metal_Treasure
Maybe only Austrians think that, but it looks like a guitar. - Martin_Canine
15
Croatia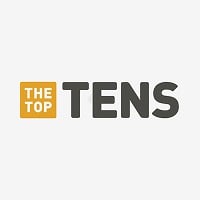 Croatia, officially the Republic of Croatia (independence since 1991), is a sovereign state at the crossroads of Central Europe, Southeast Europe, and the Mediterranean. Its capital city is Zagreb. It is a member of the European Union. During the Cold War it was part of Yugoslavia. It is a cultural ...read more.
16
Chile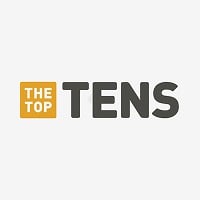 Chile, officially the Republic of Chile, is a South American country occupying a long, narrow strip of land between the Andes to the east and the Pacific Ocean to the west.
It's no secret Chile looks like a witch finger
COme on we have such a strange shame we are the longest thinnest country ever if you don't belive me serch it
17
Panama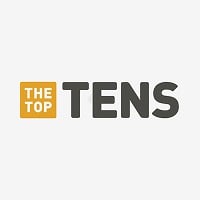 Panama, officially called the Republic of Panama, is a country in Central America situated between North and South America.
It's like the letter S - Metal_Treasure
18
Kenya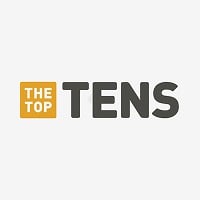 Kenya, officially the Republic of Kenya, is a country in Africa and a founding member of the East African Community.
Totally number one
Most beautiful country shaped like its some art.
Should be number one.
19
Greece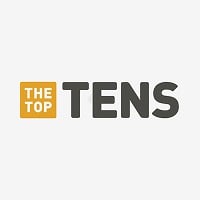 Greece, officially the Hellenic Republic, also known since ancient times as Hellas is a country located in southeastern Europe.
Greece look like a lady
20
Armenia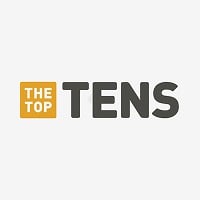 Armenia is a country in the South Caucasus region of Eurasia. Located in Western Asia on the Armenian Highlands, it is bordered by Turkey to the west, Georgia to the north, the de facto independent Republic of Artsakh and Azerbaijan to the east, and Iran and Azerbaijan's exclave of Nakhchivan to the ...read more.
It looks like a long-haired girl - Metal_Treasure
21
Netherlands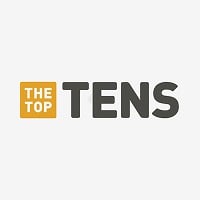 Has the world's largest artificial island (Flevoland) and is nicely spread around an internal lake (IJsselmeer). In the South-West there is an interesting delta area.
22
United States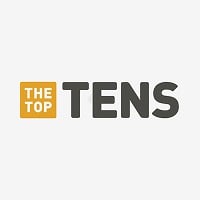 The United States of America, or the U.S.A. for short, is a federal republic composed of 50 states, 48 of them are contiguous states. There are two other states, Alaska and Hawaii, which are north and south of the contiguous states, respectively. The United States declared its independence from the ...read more.
Just because of the islands
Lucretia, even Weird Al Yankovic mentions this in his awesome parody song "I'll Sue Ya":
"I sued Colorado
'Cause you know, I think it looks a little bit too much
Like Wyoming" - Metal_Treasure
23
United Kingdom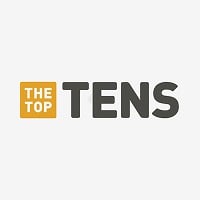 The United Kingdom of Great Britain and Northern Ireland, commonly shortened to United Kingdom, UK or Britain is a Sovereign State located of the Northwestern coast of Europe. It is a Parliamentary Constitutional Monarchy currently lead by Monarch Queen Elizabeth II and its current prime minister is ...read more.
24
Australia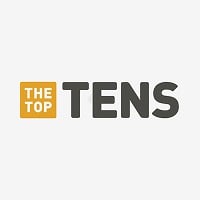 Australia, officially known as the Commonwealth of Australia, is a country comprising the mainland of the Australian continent, the island of Tasmania, and numerous smaller islands. Australia has a very warm climate and is very dry. The country's official language is English.
25
Pakistan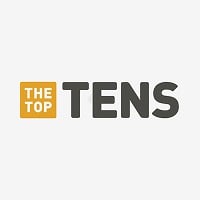 Pakistan was established in 1947 and is located in South Asia. Islamabad is the capital city of Pakistan. Karachi, Lahore and Peshawar are other major cities of Pakistan. Urdu and English are official languages of Pakistan. World's second highest peak (K-2) and ninth highest peak (Nanga Parbat) are ...read more.
Looks like a dinosuar, a T-Rex perhaps.
Looks like an dragon!
26
Finland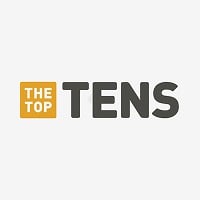 Finland, officially the Republic of Finland, is a sovereign state in Europe. It has a capital of Helsinki and got independence from the Soviet Union after WWI.
It honestly looks like a horse head upside-down staring at Sweden, or at least some kind of a head - darthvadern
27
Denmark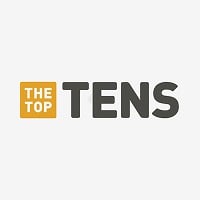 Denmark is a Scandinavian country in Europe. The southernmost of the Nordic countries, it is south-west of Sweden and south of Norway, and bordered to the south by Germany.
To me it looks like Batman, a fish snapping his weenie and a cartoon falcon pointing its hand to them.
The finger is pointing at Sweden - darthvadern
28
France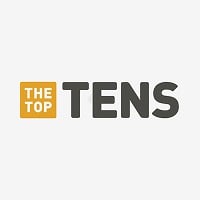 France, officially the French Republic, is a sovereign state comprising territory in western Europe and several overseas regions and territories. The European part of France, called metropolitan France, extends from the Mediterranean Sea to the English Channel and the North Sea, and from the Rhine to ...read more.
France looks like a flying squirrel - Metal_Treasure
29
Romania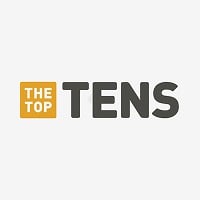 Romania is a sovereign state located in Southeastern Europe It borders the Black Sea, Bulgaria, Ukraine, Hungary, Serbia, and Moldova. It has an area of 238,391 square kilometres and a temperate-continental climate. With over 19 million inhabitants, the country is the seventh-most-populous member state ...read more.
30
Tunisia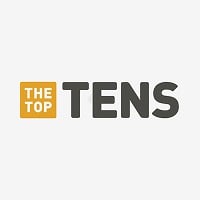 Tunisia, officially the Tunisian Republic or the Republic of Tunisia is the northernmost country in Africa, covering 165,000 square kilometres.
31
Kyrgyzstan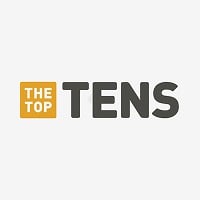 Kyrgyzstan, officially the Kyrgyz Republic, formerly known as Kirghizia, is a landlocked country located in Central Asia.
Kyrgyzstan looks like a dog, maybe Schnauzer or Tibetan Terrier. - Metal_Treasure
32
Estonia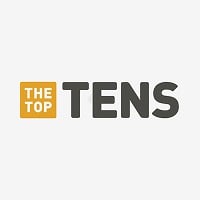 33
Ireland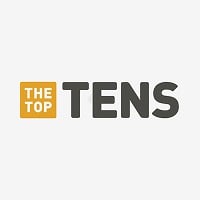 Formed in 1916 after the Easter uprising, Ireland is a small country with a population of roughly 5 million.
34
Switzerland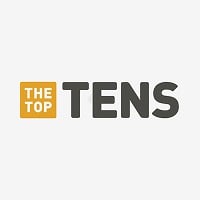 Switzerland, officially the Swiss Confederation, is a federal republic in Europe. It consists of 26 cantons, and the city of Bern is the seat of the federal authorities. ...read more.
Similarly to Iceland, Switzerland looks like an amoeba. - Metal_Treasure
35
Guinea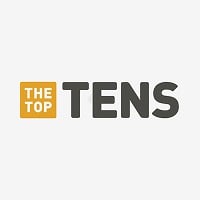 36
Germany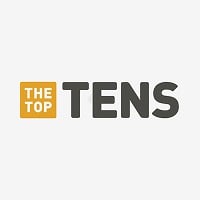 Germany was formally united in 1871 under the initiative of Bismarck with King Wilhelm of Prussia as emperor. The previous 'Holy Roman Empire', basically a continuation of the empire of Charlemagne/Karl der Grosse was dissolved in 1806. ...read more.
Looks like Pac-Man
37
China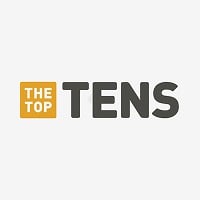 China, officially the People's Republic of China, is a sovereign state in East Asia. It is the world's most populous state, with a population of over 1.388 billion. It was established in 1949 by Chairman Mao, the president of the communist party. Its capital is Beijing. The major cities are Shanghai, ...read more.
China looks like a rooster.
38
Kazakhstan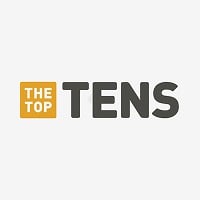 Kazakhstan, officially known as the Republic of Kazakhstan, is a country in northern Central Asia, with a sliver of its territory west of the Ural River extending into Eastern Europe.
Kazakhstan looks like a turtle.
39
New Zealand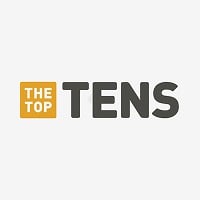 New Zealand is an island country in the southwestern Pacific Ocean. ...read more.
I'm surprised this hasn't gotten more votes. New Zealand at least in my opinion has the most pleasing shape. Greece and the whole of Scandinavia are tied for second place.
40
Bulgaria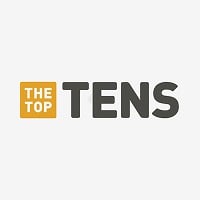 Bulgaria, officially the Republic of Bulgaria, was established in 681 ad. and since then it never changed it's name, which makes it one of the oldest countries in Europe. Located in the Balkan Peninsula between Greece, Turkey, Romania, Serbia, Macedonia and Black Sea. The Capital of Bulgaria is Sofia, ...read more.
41
Canada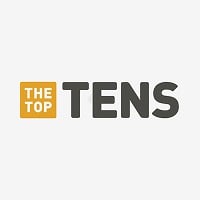 Canada is a country in North America that is next to the United States, and it's the 2nd largest country in the world by area (size is 9.985 million km²). This country has 10 provinces, and 3 territories. Canada became a dominion on July 1, 1867. Its 10 provinces are: Ontario, British Columbia, Quebec, ...read more.
42
Sweden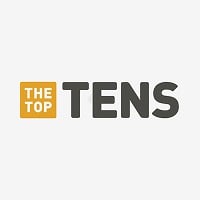 Sweden, officially the Kingdom of Sweden, is a Scandinavian country in Northern Europe. ...read more.
Darthvadern, your descriptions are great and funny! - Metal_Treasure
Looks like an alligator without legs and arms kissing Germany - darthvadern
43
North Korea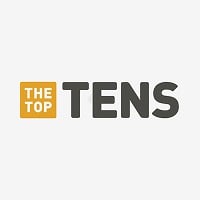 The Democratic People's Republic of Korea, also known as North Korea, is a country in Eastern Asia. Its capital is Pyongyang. It is currently ruled by the dictator Kim Jong-Un, after inheriting the title from his father, Kim Jong-Il, who in turn inherited it from his father, Kim Il-Sung. ...read more.
44
Solomon Islands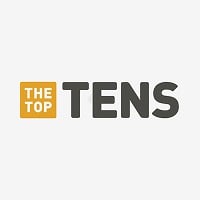 Solomon Islands is a sovereign country consisting of six major islands and over 900 smaller islands in Oceania lying to the east of Papua New Guinea and northwest of Vanuatu and covering a land area of 28,400 square kilometres.
45
Somalia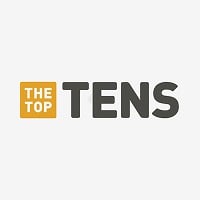 46
Ukraine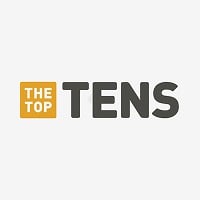 Ukraine is a sovereign country in Eastern Europe, bordered by Russia to the east and northeast, Belarus to the northwest, Poland and Slovakia to the west, Hungary, Romania, and Moldova to the southwest, and the Black Sea and Sea of Azov to the south and southeast, respectively.
47
Moldova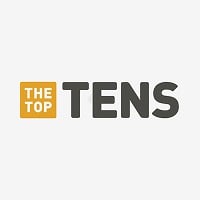 Moldova, officially the Republic of Moldova, is a landlocked country in Eastern Europe, bordered by Romania to the west and Ukraine to the north, east, and south.
48
Serbia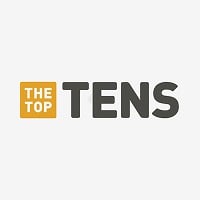 Serbia, officially the Republic of Serbia, is a sovereign state situated at the crossroads between Central and Southeast Europe, covering the southern part of the Pannonian Plain and the central Balkans.
49
Lithuania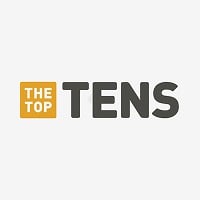 It does look a bit like a hairdryer, or Peppa Pig's head - darthvadern
50
Hungary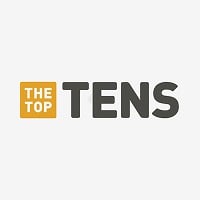 Hungary is a sovereign state in Europe. It is situated in the Carpathian Basin and is bordered by Slovakia to the north, Romania to the east, Serbia to the south, Croatia to the southwest, Slovenia to the west, Austria to the northwest, and Ukraine to the northeast.
Not gonna lie, it does look like a wagon, or a sled, or a pulk or something like that - darthvadern
PSearch List
Related Lists

Top 10 Countries with a Rectangular Shape on the Map

Top 10 Countries and Empires that No Longer Exist with Unique Shapes

Top 10 Us States that Have the Most Unique Shape

Top 10 Things with the Most Phallic Shape
List Stats
400 votes
102 listings
1 year, 355 days old

Top Remixes
1. Thailand
2. Russia
3. Philippines
NuMetalManiak
1. Italy
2. Gambia
3. Iceland
Metal_Treasure
Error Reporting
See a factual error in these listings? Report it
here
.