Top Ten Countries With the Best National Costumes
The Top Ten
1
India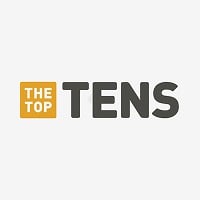 India, officially the Republic of India, is a country in South Asia. It is the seventh-largest country by area, the second-most populous country (with over 1.2 billion people), and the most populous democracy in the world. Its capital is New Delhi. Some other major cities are Mumbai, Chennai, and Ahemdabad. ...read more.
I love you INdia
India, a country with numerous cultures has not one but many traditional dresses. All of them are loose cotton fitting and comfortable to wear. Designs, patterns are unique to every city itself. However, it is sad to say, that the new generation choose Western over traditional. The reason is that the Indian Cotton is being replaced by satin, nylon and other itchy man made fibres and are made tight, uncomfortable to wear. The simple and pretty designs are replaced with fancy laces, dangles, ribbons etc. Also I hope that these materials are ' Made in India'
India has given the world a lot... Meditation, Yoga, non violence, colourful culture and now technology..low cost healthcare... Time has come for India
India is beautiful. The sari shows the woman's elegance
V 17 Comments
2
Pakistan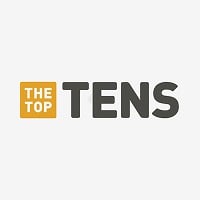 Pakistan was established in 1947 and is located in South Asia. Islamabad is the capital city of Pakistan. Karachi, Lahore and Peshawar are other major cities of Pakistan. Urdu and English are official languages of Pakistan. World's second highest peak (K-2) and ninth highest peak (Nanga Parbat) are ...read more.
You are wrong pakistan is a bad country
Pakistan's National anthem is best anthem ever I have listened.. Pakistan Zindahabad
Nothing beats a comfy yet elegant salwar kameez for both sexes
Pakistan is fighting a crucial war against terror after utilizing its own resources. This is a crucial and expensive war that Pakistan is fighting without anyone's support. The nation has always stood united and supported the government and security forces in this regard. We are also in state of war against external elements that have been making efforts to destabilize the region.
V 21 Comments
3
Philippines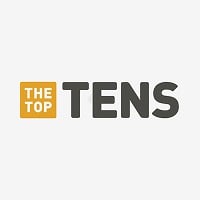 The Philippines was established in March 16, 1521 and named in honor of a Spanish King whose name is King Philip of Spain II. It is located at Asia, specifically at Southeast Asia. The capital is Manila. 89% of the people there currently are native, while 11% of people there are foreigners.
It looks so classy and original, it may be itchy but simple and elegant.
EleGant
The national costume of the Philippines is very beautiful and classy.
Maybe those "barongs" was just itchy to wear. Ugh!
V 6 Comments
4
Japan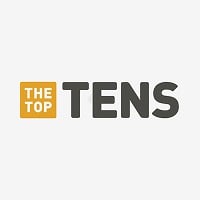 Japan is an island country in East Asia in the Pacific Ocean. It lies off the eastern coast of the Asia Mainland (east of China, Korea, Russia) and stretching from the Sea of Okhotsk in the north to the East China Sea and near Taiwan in the southwest. ...read more.
The Kimono outfits and Saree's are both very beautiful.
Job poster with a few months ago but I can be able to the intended for the same time
Japan has a great national costume! Kimonos are awesome...
Kimono looks really nice! Even if it's rather hard to wear... - Lumoseo
V 1 Comment
5
United States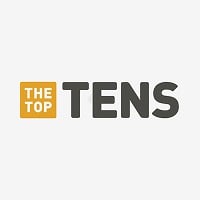 The United States of America, or the U.S.A. for short, is a federal republic composed of 50 states, 48 of them are contiguous states. There are two other states, Alaska and Hawaii, which are north and south of the contiguous states, respectively. The United States declared its independence from the ...read more.
Does USA even have a national costume...? - Lumoseo
No but because it's america it has to be from from top ten
Super rich but dumb people
Love YOU, USA
6
South Korea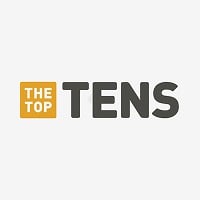 South Korea, officially the Republic of Korea, is a sovereign state in East Asia, constituting the southern part of the Korean Peninsula.
South Korea's costume looks super as well. - Lumoseo
SOOO PRETTY
7
Mexico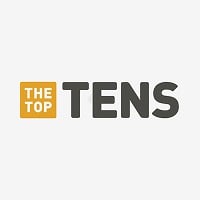 Mexico, officially the United Mexican States, is a federal republic located in North America. The country is located between the U.S. and Central America, and is known for its Pacific and Gulf of Mexico beaches and its diverse landscape of mountains, deserts, and jungles.
Mexico is awesome the best thing are the rivers because you can fish there and swim with no worries
I think it is we'll deserve top ten
The dresses are gorgoeus and filled with flowers.
8
Indonesia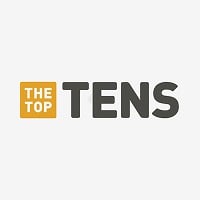 Indonesia, officially the Republic of Indonesia, is a country in Southeast Asia. Ruled by the Dutch for over 300 years and Japan for 3 years and 6 months, the country gained independence in 1945, or exactly in 17th August 1945. Jakarta is the capital city, located in the island of Java. Major languages ...read more.
Indonesia is a really rich culture country, there a re so many beautiful traditional and national costumes in Indonesia, most of people around the world just still don't know about it. even it's hard to explain how much beautiful traditional costumes we have in our country, Indonesia.
Even though there are more than 30 national costumes (or traditional costumes) in Indonesia, all of them are really unique, beautiful, and describe the diversity cultures of Indonesia.
Indonesia has a very more national costume so lets choose!
Indonesian kebaya is the best ever
V 3 Comments
9
Bulgaria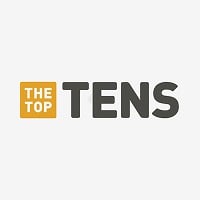 Bulgaria, officially the Republic of Bulgaria, was established in 681 ad. and since then it never changed it's name, which makes it one of the oldest countries in Europe. Located in the Balkan Peninsula between Greece, Turkey, Romania, Serbia, Macedonia and Black Sea. The Capital of Bulgaria is Sofia, ...read more.
I love Bulgaria!
10
China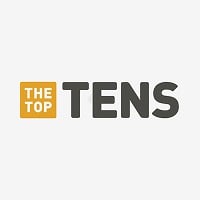 China, officially the People's Republic of China, is a sovereign state in East Asia. It is the world's most populous state, with a population of over 1.388 billion. It was established in 1949 by Chairman Mao, the president of the communist party. Its capital is Beijing. The major cities are Shanghai, ...read more.
Worst costumes - mrmistake
The Contenders
11
Ukraine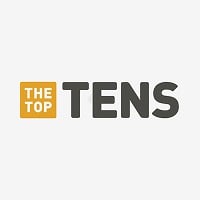 Ukraine is a sovereign country in Eastern Europe, bordered by Russia to the east and northeast, Belarus to the northwest, Poland and Slovakia to the west, Hungary, Romania, and Moldova to the southwest, and the Black Sea and Sea of Azov to the south and southeast, respectively.
12
Brazil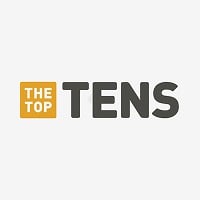 Brazil, officially the Federative Republic of Brazil, is the largest country in both South America and the Latin American region.
13
United Kingdom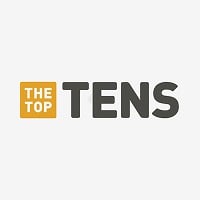 The United Kingdom of Great Britain and Northern Ireland, commonly shortened to United Kingdom, UK or Britain is a Sovereign State located of the Northwestern coast of Europe. It is a Parliamentary Constitutional Monarchy currently lead by Monarch Queen Elizabeth II and its current prime minister is ...read more.
I LIKE THE BALCONY ONE though
14
Italy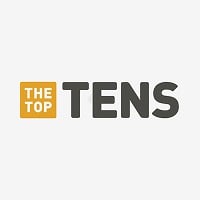 Italy, in italian Repubblica Italiana, is a unitary parliamentary republic in Europe. ...read more.
Yes Fascist costume, Mussolini THE BEST!
15
Bangladesh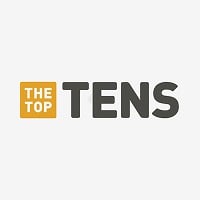 Bangladesh, on the northern coast of the Bay of Bengal, is surrounded by India, with a small common border with Myanmar in the southeast. The country is low-lying riverine land traversed by the many branches and tributaries of the Ganges and Brahmaputra rivers.
Smelly and ugly people and costumes - mrmistake
I Love Bangladesh
16
Thailand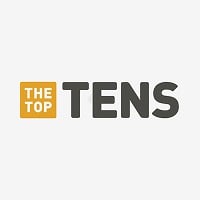 Thailand, officially the Kingdom of Thailand, formerly known as Siam, is a country at the centre of the Indochinese peninsula in Mainland Southeast Asia.
17
Sri Lanka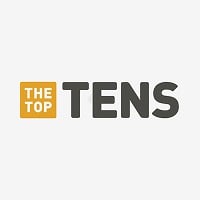 Sri Lanka, officially the Democratic Socialist Republic of Sri Lanka and known from the beginning of British colonial rule until 1972 as Ceylon, is an island country in South Asia near south-east India.
18
Russia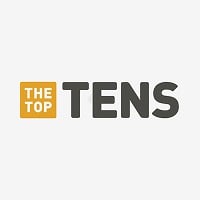 Russia, known as the "Russian Federation", was formed on Dec 25, 1991. It is located mainly in Asia, while a portion of it remains in Europe. The capital and largest city is Moscow, followed by Saint Petersburg in terms of population. The country primarily speaks Russian, a Slavic language. ...read more.
19
Panama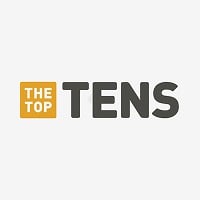 Panama, officially called the Republic of Panama, is a country in Central America situated between North and South America.
We love Panama!
20
Ethiopia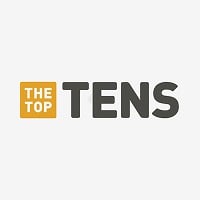 Ethiopia, officially known as the Federal Democratic Republic of Ethiopia, is a sovereign state located in the Horn of Africa.
They make good dresses
Over 83+ nations living in Ethiopia and 100+ different type of cultural clothing across the country, Ethiopia is a country enriched with diversity and history
ETHIPIA IS ONE OF MY BEST WANTED TO VISIT WITH
21
Croatia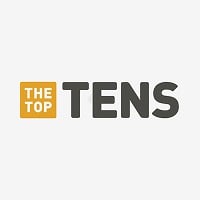 Croatia, officially the Republic of Croatia (independence since 1991), is a sovereign state at the crossroads of Central Europe, Southeast Europe, and the Mediterranean. Its capital city is Zagreb. It is a member of the European Union. During the Cold War it was part of Yugoslavia. It is a cultural ...read more.
22
Germany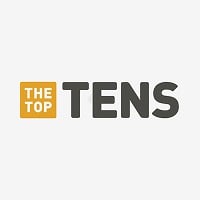 Germany was formally united in 1871 under the initiative of Bismarck with King Wilhelm of Prussia as emperor. The previous 'Holy Roman Empire', basically a continuation of the empire of Charlemagne/Karl der Grosse was dissolved in 1806. ...read more.
Germany is a country in europe with landscapes of forests,rivers,mountain ranges and North Sea beaches.
23
Nepal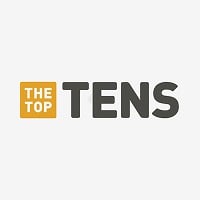 Nepal, officially the Federal Democratic Republic of Nepal, is a sovereign state located in South Asia. ...read more.
Unity in diversity. Diversity in cultures, dresses, languages, religion, etc. With good relations with all is our identity
24
Romania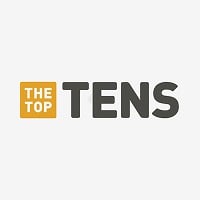 Romania is a sovereign state located in Southeastern Europe It borders the Black Sea, Bulgaria, Ukraine, Hungary, Serbia, and Moldova. It has an area of 238,391 square kilometres and a temperate-continental climate. With over 19 million inhabitants, the country is the seventh-most-populous member state ...read more.
The traditional costumes varies from regions and are one of the most clean and beautiful costumes in Europe.
25
New Zealand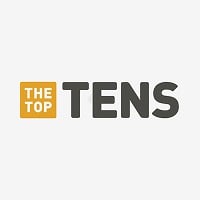 New Zealand is an island country in the southwestern Pacific Ocean. ...read more.
26
Sweden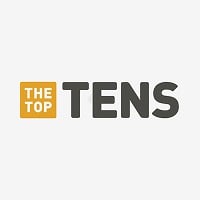 Sweden, officially the Kingdom of Sweden, is a Scandinavian country in Northern Europe. ...read more.
27
Kenya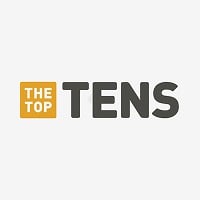 Kenya, officially the Republic of Kenya, is a country in Africa and a founding member of the East African Community.
28
Jordan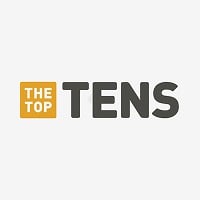 Jordan, officially the Hashemite Kingdom of Jordan, is an Arab kingdom in Western Asia, on the East Bank of the Jordan River.
29
El Salvador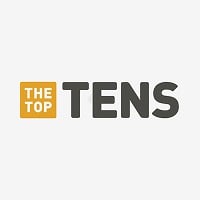 El Salvador, officially the Republic of El Salvador, is the smallest and the most densely populated country in Central America.
They make my clothes there.
30
Afghanistan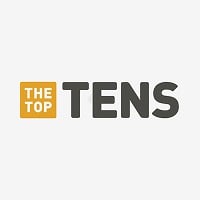 Afghanistan, officially the Islamic Republic of Afghanistan, is a landlocked country located within South Asia and Central Asia.
31
Israel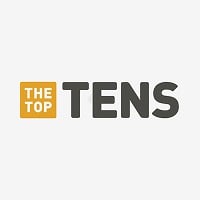 The State of Israel is a country in the Middle East and the only country with a Jewish majority in the world but arab, african and east asian communities still can be found. ...read more.
32
Kazakhstan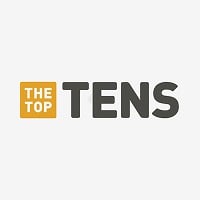 Kazakhstan, officially known as the Republic of Kazakhstan, is a country in northern Central Asia, with a sliver of its territory west of the Ural River extending into Eastern Europe.
33
Mongolia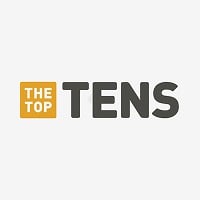 Mongolia is a landlocked unitary sovereign state in East Asia. Its area is roughly equivalent with the historical territory of Outer Mongolia, and that term is sometimes used to refer to the current state.
34
Eritrea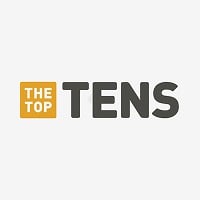 Eritrea officially the State of Eritrea, is a country in East Africa. With its capital at Asmara, it is bordered by Sudan in the west, Ethiopia in the south, and Djibouti in the southeast.
35
Azerbaijan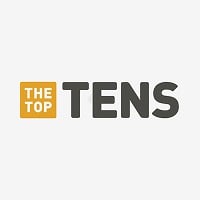 Azerbaijan, officially the Republic of Azerbaijan, is a country in the Transcaucasian region, situated at the crossroads of Southwest Asia and Southeastern Europe.
9 month ago I went to Azerbaijan and I really like azerbaijan costumes.
I am fashion designer. And I very like azerbaijan costumes
36
Portugal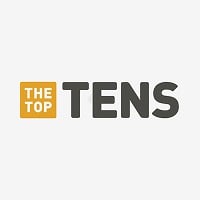 Portugal (est.1152), officially the Portuguese Republic, is a country located mostly on the Iberian Peninsula in southwestern Europe. It is the westernmost country of mainland Europe, bordered to the west and south by the Atlantic Ocean and to the north and east by Spain. Its territory also includes ...read more.
37
Poland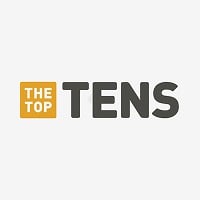 Poland, officially the Republic of Poland, is a country in Central Europe, bordered by Germany to the west; the Czech Republic and Slovakia to the south; Ukraine and Belarus to the east; and the Baltic Sea, Kaliningrad Oblast (a Russian exclave) and Lithuania to the north. With a population of approximately ...read more.
Lots of bright colors and embroidery! - Pmacaroon
38
Laos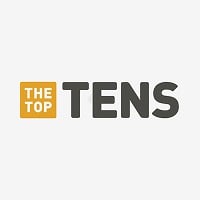 Laos, officially the Lao People's Democratic Republic (LPDR), or commonly referred to its colloquial name of Muang Lao is a landlocked country in the heart of the Indochinese peninsula of Mainland Southeast Asia, bordered by Myanmar (Burma) and China to the northwest, Vietnam to the east, Cambodia to ...read more.
39
Ireland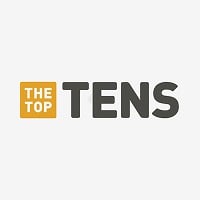 Formed in 1916 after the Easter uprising, Ireland is a small country with a population of roughly 5 million.
40
Macedonia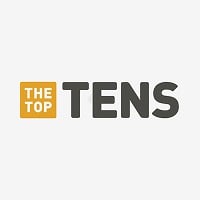 Macedonia borders with Greece to the south, Albania to the West, Bulgaria to the East, Serbia and Kosovo to the North. It has a population of over 2 million people which are a mixture of pure Macedonians, Albanians, and Serbians. Macedonian is the language spoken in the country. Macedonia has beautiful ...read more.
41
Honduras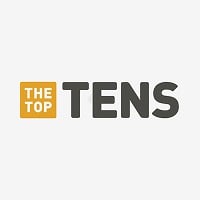 Honduras became an independent nation in September 15, 1821. Bordering Countries: Guatemala, El Salvador, and Nicaragua. Capital: Tegucigalpa, FM Population: 8 Million Language: Spanish Major Exports: Coffee, Bananas, Apparel, and Palm Oil. Currency: Lempira
42
Guatemala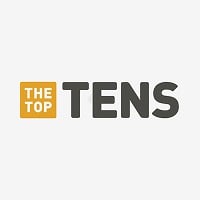 Guatemala, officially the Republic of Guatemala, is a country in Central America bordered by Mexico to the north and west, the Pacific Ocean to the southwest, Belize to the northeast, the Caribbean to the east, Honduras to the east and El Salvador to the southeast.
43
Costa Rica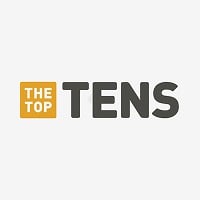 Costa Rica, officially the Republic of Costa Rica, is a country in Central America, bordered by Nicaragua to the north, Panama to the southeast, the Pacific Ocean to the west, the Caribbean Sea to the east, and Ecuador to the south of Cocos Island.
44
Iran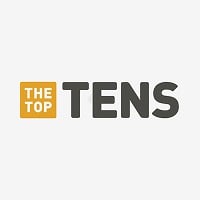 Iran, also known as Persia, officially the Islamic Republic of Iran, is a sovereign state in Western Asia. The capital city is Teheran and the major city is also Tehran. The country's official language is Persian. ...read more.
45
Tuvalu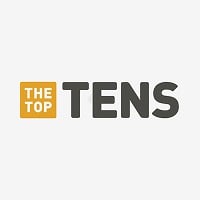 Tuvalu, formerly known as the Ellice Islands, is a Polynesian island nation located in the Pacific Ocean, midway between Hawaii and Australia.
46
Kosovo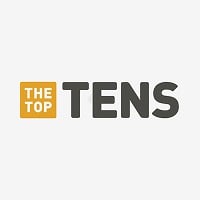 Kosovo is a disputed territory and partially recognised state in Southeast Europe that declared independence from Serbia in February 2008 as the Republic of Kosovo.
47
Mauritius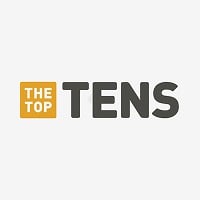 Mauritius, officially the Republic of Mauritius, is an island nation in the Indian Ocean about 2,000 kilometres off the southeast coast of the African continent.
48
Bosnia and Herzegovina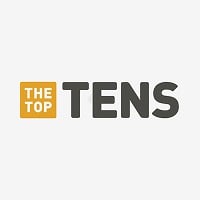 Bosnia and Herzegovina, sometimes called Bosnia-Herzegovina or Bosnia & Herzegovina, abbreviated BiH or B&H, and, in short, often known informally as Bosnia, is a country in Southeastern Europe located on the Balkan Peninsula.
49
Armenia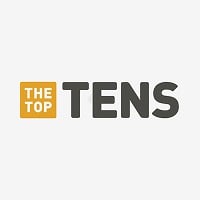 Armenia is a country in the South Caucasus region of Eurasia. Located in Western Asia on the Armenian Highlands, it is bordered by Turkey to the west, Georgia to the north, the de facto independent Republic of Artsakh and Azerbaijan to the east, and Iran and Azerbaijan's exclave of Nakhchivan to the ...read more.
50
North Korea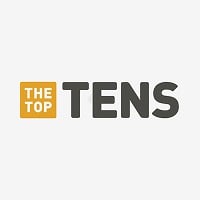 The Democratic People's Republic of Korea, also known as North Korea, is a country in Eastern Asia. Its capital is Pyongyang. It is currently ruled by the dictator Kim Jong-Un, after inheriting the title from his father, Kim Jong-Il, who in turn inherited it from his father, Kim Il-Sung. ...read more.
BAdd New Item
Related Lists

Countries With the Best National Anthems

Top Ten Countries that Should Change Their National Flag

Top Ten Best Countries that Have Christian Symbols on Their National Flags

Top 10 Countries with the Happiest Looking National Flags

Top Ten South American Countries with the Best National Flags
List Stats
500 votes
50 listings
5 years, 154 days old

Error Reporting
See a factual error in these listings? Report it
here
.