Top 10 Countries with the Best Food
The Top Ten
1
Italy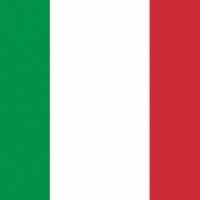 Italy, in italian Repubblica Italiana, is a unitary parliamentary republic in Europe. ...read more.
I'm in love with Italian food! I can also say that it has variety from 10.000 kinds of spaghetti and pizza also sea food. I've eaten there a pizza and it only had tomatoes and mozzarella it was the best I could ever imagine it's awesome! And also let's face it everyone like Italian food!
Most of the negative comments were written by one mentally disturbed idiot who posts the SAME comments to any list where Italy is at the top or close to it: most beautiful countries, best countries, etc...

Sometimes he pretends being swiss, sometimes African, sometimes Asian, etc... Then he always votes his own posts tens of times to give them visibility, he can do it because no registration is required to this website. You can easily spot him by looking at the hilarious grammar mistakes, he can barely speak English. He clearly has some sort of mental issues, or maybe he's angry because he was beaten by some Italians (who should be thanked for that).

That's how sad, meaningless and completely failed his life is. A total failure for someone who should have never been born.

And yet Italy tops the rank anyways...
Everyone is complaining about the fact that Italy doesn't have enough "cultural restaurants" or even fast-food restaurants although I have to agree with that, this list is about the foods that are famous and from that country. You may not have to agree with me because of course we have different taste preferences but I am currently living in Italy (I'm form Canada) and find myself easily finishing a whole fairly large size pizza to myself and still able to eat some amazing gelato. While as in Canada I can barley finish a few slices. It's the quality, freshness and overall culture that's put into the Italian food which makes it so amazing, it's never greasy and everything is made to perfection with care.

Italians take so much pride in their own culture and food although sometimes a bit too much which is why you may see a lack of diversity when it comes to cuisine in Italy.

In Italy every region is different with it's specialties. For example, the original ...more
My God, you must be so poor and jinxed if you only ate pasta and pizza. Maybe not even moving your heavy asses from your little towns and villages in Arkansas or something. So please, make an effort, if you go to Italy try to have a lunch in a REAL Italian restaurant, at least once in your life! All the rest is McDonald, oily cheap American pizzerias, or some of your creepy courses with squirrel, andouille and rice...
2
France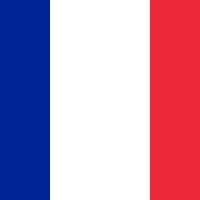 France, officially the French Republic, is a sovereign state comprising territory in western Europe and several overseas regions and territories. The European part of France, called metropolitan France, extends from the Mediterranean Sea to the English Channel and the North Sea, and from the Rhine to ...read more.
So versatile, so awesome. Words cannot describe the infinite flavors from French cuisine. From savory fish and chicken dishes to delectable beef stews to the most amazing bonbons, France has it all!
France has all you need and more.
The greatest chief come and study in France... so?
Over 80,000,000 visitors per year come and taste our gastronomy
Among the best pastries in the world, the best sauces, the best sweets, the best meats, fishes (form Atlantic, Mediterranean for the mainland and lots more with including islands..).

France it's also lots of different regional cuisines.
Lots of different tastes coming from other territories and also Caribbean, Polynesian, from French Guiana, Reunion etc.

Also in France, aside from its great diversity of tastes and flavors of its cuisine, you will find lots of cuisines from more than 85 other countries.
Which makes France the first European Country with so many choices.
Without missing the fact of the native country of modern cuisine, now presents in any country.
The only problem of French food is that they are not known as they should. People know only snails, frogs and mussels, but definitively French are just rarely eating those kind of foods and in a complete different manner that they are known abroad.

Just France must be in the top ...more
True, France has the best cuisine but most people think about les escargots - LSTER36
We do Love French food.

We travel a lot and France is a marvelous country like its gastronomy.
3
Mexico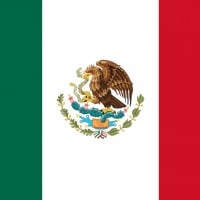 Mexico, officially the United Mexican States, is a federal republic located in North America. The country is located between the U.S. and Central America, and is known for its Pacific and Gulf of Mexico beaches and its diverse landscape of mountains, deserts, and jungles.
TACOS, QUESADILLAS, TORTAS AND OF COURSE A MARGARITA TO ENJOY. MEXICAN FOOD IS TRULY THE BEST FOOD.
Mexican food has every thing, from very spicy, to sour, sweet, all kind of eatable meat and all variety of seafood, the desserts are also tasty. The food can be eaten in a very fancy restaurant as in a food stall on the street and it taste just awesome. The ingredients are very common now and can be found in any where in the planet and can still taste just as it is eaten in Mexico, obviously if is well prepared.

In some countries, you need to go and explore the street to definitely find the real flavor of the local food, and if you eat it out side the country it is very difficult to meet the right flavor as in the original.
Man, did they get it right!
Undoubtedly the best food in the world. The only problem is that real authentic food with real authentic ingredients can only be found in Mexico. What you get outside the country is a poor rendering of what Mexicans really eat at home: meat, poultry, vegetables, sea food. You have to remember that Mexico has given to the world many of the ingredients of the other cuisines: tomato, chillies (most chillies come originally from Mexico), beans, vanilla, Turkey, cucumber, avocado, and a long etc. What would be Italian food without the Mexican tomato? Or the Indian without our chillies?
4
Japan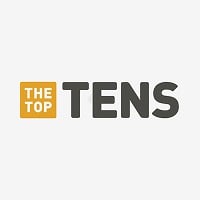 Japan is an island country in East Asia in the Pacific Ocean. It lies off the eastern coast of the Asia Mainland (east of China, Korea, Russia) and stretching from the Sea of Okhotsk in the north to the East China Sea and near Taiwan in the southwest. ...read more.
The ever-popular sushi, teriyaki, tempura, and miso soup all belong to Japanese cuisine. Add to that a healthy balance of vegetables, fish, fruits, meat, and rice EVERYWHERE, and you have Japanese food!

Admittedly some people may get a little put-off by all the weird stuff Japan comes up with to eat, but I think a little adventure and mystery thrown into a meal is a wonderful thing.
The Japanese have the TASTIEST healthy food on the planet!

Ever seen a fat Japanese guy? Well I have... But he was a sumo wrestler! - MeowMix
Healthiest, tastiest, mouth watering food ever. Anything in Japanese is gold.
How can Mexican food be classed better than Japanese? Too many American voting. In reality Japanese food might well be better than French.
5
China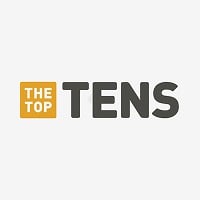 China, officially the People's Republic of China, is a sovereign state in East Asia. It is the world's most populous state, with a population of over 1.388 billion. It was established in 1949 by Chairman Mao, the president of the communist party. Its capital is Beijing. The major cities are Shanghai, ...read more.
I used to be a foreign missionary (Christian) in China so I've eaten my share of Chinese food. The food over there has a more far eastern flavor to it. Over here in the USA the flavor of Chinese food is more westernized. However I like both styles very much & I like the wide variety of food they have as well! I love lo mein & mu shu beef the most! They have the best food in the world in my humble opinion!
China's food AMAZING! Who doesn't want sweetcorn soup, duck pancakes, and lovely spicy sweet new food to try. China's the place to eat throughout a holiday.
Yeah no offense to you whities, but what you call "Chinese food" really isn't Chinese food. Even though I am half white have Chinese, I still understand this culture. REAL Chinese food is duck, pig blood, pig ears, pig intestines, beef with noodles and soup, also called 牛肉麵.

But things like lo mien, dumplings, spring rolls, fried rice, although I love all that stuff, is American Chinese food. If you want real Chinese food, don't go to those buffets, they suck! Go to China Town, and buy duck, it's great!

But Chinese food is awesome. My family makes Chinese food all the time, so I know what good Chinese food is!

Well, China deserves to be 1 or 2.

Well anyway, whities (no offense my dad is white, but he eats REAL Chinese food. ) stop acting like you eat Chinese food, cause you don't...
I agree Chinese food is the best you need to try that's a recommendation
Chinese food has by far the most variety of foods. It has something for every taste. If you pick an authentic Chinese restaurant that is good, it's by far the best tasting food you'll ever tasted.

The Chinese uses hundreds of different spices for different foods and dishes... Not just one spice like curry, coconut or chili like some other ethnic foods.

B

Most good Chinese Restaurant have roast duck, even the cheap ones in L.A. 's China Town.

The main dishes (entree) I recommend are...

Roast duck, peking duck, lobster with ginger and green onion, live steam red rock Call of Duty with ginger and green onion, deep fry fish with brown sauce, deep fry flounder, pan fried pawns, soy sauce chicken, chicken with mushrooms, sauteed sea scallops with ginger and green onion, fish fillet with black bean sauce, deep fry oysters, clams with black bean sauce, Chinese diced fillet mignon, peking pork chops with spicy salt, shrimp with snow pea, beef with snow pea, ...more
6
India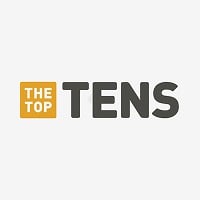 India, officially the Republic of India, is a country in South Asia. It is the seventh-largest country by area, the second-most populous country (with over 1.2 billion people), and the most populous democracy in the world. Its capital is New Delhi. Some other major cities are Mumbai, Chennai, and Ahemdabad. ...read more.
Spicy, sweet, tasty all variety available only in India..

Pavbhaji, Panjabi, Dhosa, Pani-puri, Idli, Rasgulla.

Vegetarian best food available only & only in INDIA...
heart melting, brain storming, mouth watering, totally fulfilling, Indian food- best in the world.

Spicy, mild, medium sweet, super sweet, and everything in between. This is Indian cuisine. It's like Nike says "just do it. " Vote India.
Indian food is by far the best one in the world nothing stay near against it..
Each states in this country has its own type of food and totally different recipes. For people who are less familiar to Indian food might think it is spicy but hot and spicy is just one of the many choices. There are thousands of choices that Indian food stimulates each senses of our body and mind. If cooked the proper Indian way, it is healthy, nutritious and absolutely tasty. How many of us can quickly list more than 10 vegetarian recipes well I will stuck with salad, soup, grilled/sauteed or steamed vegetables - no wonder many of us feel vegetarian food is boring. There is endless vegetarian recipe and Indian food is a hidden treasure of tasty vegetarian food as well. India has half of the population who loves their fish and meat - we need 3 of our life times to fully taste all the varieties. I absolutely love Indian food, very well knowing what is available other than the standard restaurant menus. I would rate
7
United States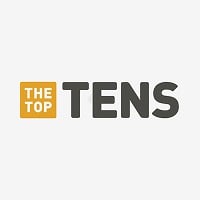 The United States of America, or the U.S.A. for short, is a federal republic composed of 50 states, 48 of them are contiguous states. There are two other states, Alaska and Hawaii, which are north and south of the contiguous states, respectively. The United States declared its independence from the ...read more.
Some people may think that the only things there are to American food are hamburgers and hotdogs, but my response to that assumption: Bar B Que, country cooking, and Cajun cooking. That's all I really need to say and then there also hot wings and philly cheese steaks. Also got to love the Mac n Cheese. - guyonawebsite94
American food is more than burgers and grease, guys. There's tons of options. You can go down south and try Cajun foods such as gumbo, or try some amazing seafood dishes in New England. Better yet, try a pastie for food of Michigan's upper peninsula. There's the Coney dog, Detroit and Chicago-style American pizza, as well as many other foods. It's amazing, so give it a chance. - Turkeyasylum
Burgers are the only reason I voted for them. - TheHabsFan
Food from many countries is available in the United States. Plus there is many good food items originating in the US.
8
Thailand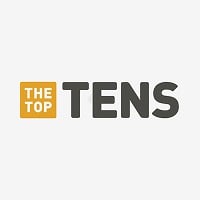 Thailand, officially the Kingdom of Thailand, formerly known as Siam, is a country at the centre of the Indochinese peninsula in Mainland Southeast Asia.
Thai food is one of the best food in this world. It have a variety of tasted. who can compared to the thai food? I wonder. Before you vote for other country, ask your self have you try the real Thai food yet.
Thai food is very tasty and unique. It is healthy because of the herbs and vegetables as well as delicious... It has a great mixture of sourness and spiciness.
I have thai meal everyweek here in Australia and yes, It's really yummy.
Last few months I've been to Thailand and I just discoverd their street foods are 10 times better!
Thai cuisine (in Thailand) is by far the best cuisine on earth, much less the rest of Asia.

If you're outside of Thailand, or Southeast Asia, and want to make real Thai dishes, you can forget about it. Outside of the region, you simple cannot get the same, correct, fresh, ingredients that are essential to making real Thai cuisine.

Unfortunately, most folks' experience with Thai cooking is at their local, so-called, 'Thai' restaurant, outside of Thailand, which uses substitute ingredients and other modifications to traditional dishes because either the real recipe is impossible to make in whatever country they're in, or because they're afraid the local culture won't be able to handle the real thing.

Even the street vendor food, the kind they cook to order--not the pre-cooked kind sitting in vats--is better than anything I've had in all of Europe and Asia. With the exception of the Somboon restaurants, stay away from the tourist traps with the fancy decor, and ...more
9
Spain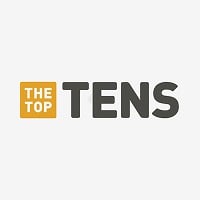 Spain, officially the Kingdom of Spain, is a sovereign state largely located on the Iberian Peninsula in southwestern Europe, with archipelagos in the Atlantic Ocean and Mediterranean Sea, and several small territories on and near the north African coast.
Looks like people voting in this pool haven't tried anything beyond fast food... Sad. French and Spanish food should on the top of the list while I'm still figuring out why English food is even considered...
What did English food ever do to you? I am still figuring out why you said that... - kittygirl2
How on earth is Spain so far down on this list? Healthy and tasty.
Spanish tortilla, paella, ham, olive oil: healthy and tasty food
Out of the Top 10 restaurants in the world, 3 are in Spain. Only country with more than 1 Top 10 restaurant in it! Come on! Also, Spain is full of different tastes-- from Andalusia to Barcelona to the Basque country. Spain has many different faces all with different cultures and flavors. Tapas, anyone? Spain has some of the most renowned cheeses, wines, fast foods (tapas), gourmet cuisine, etc and some of the best people! Sweet, sour, spicy, and HEALTHY. And from many wine connoisseurs, I have heard that Spanish wine is equal if not better than many French wines. If any country deserves number 1, it is definitely Spain. Better than English food, at least...
10
England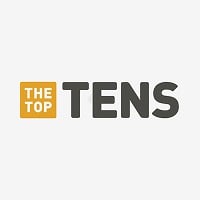 England, previously the Kingdom of England, is a constituent country of the United Kingdom along with Scotland, Wales and Northern Ireland. ...read more.
Cuisine has vastly improved in 2- years and if cooked properly with frsh ingredients English food is a lot better than its reputation. Also note foreign foods which are now incorporated into English foods.
Sunday roasts, Full English breakfasts, Shepard's pie/Cottage pie, Steal and Kidney Pie, Fish and Chips, Bangers and Mash and Toad in the Hole are hella tasty English dishes.
Yum! English food!
Breakfast there: Bacon, Eggs, Toast, Hash browns, Black Pudding, Baked Beans, Mushrooms, and half a Tomato. - TheAwesomeDude54
The Contenders
11
Greece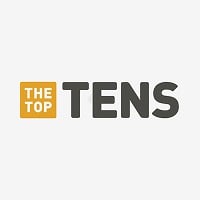 Greece, officially the Hellenic Republic, also known since ancient times as Hellas is a country located in southeastern Europe.
Greek traditional cuisine is unique. If you don't believe it, come find out yourselves! - funkymonkey
Moussakas, Tzatziki, Gyros, Ouzo.. So mediterranean and so healthy!
I go to Greece every single year for months at a time, and have never, EVER had a bad meal. And I'm not joking. Me and my family brought some friends with us one time and they said the exact same thing. In fact, sightseeing and the beaches come second to food, which takes up first place on my trips and is all I think about there.
Extremely fresh, tasty, honest and healthy food. Diverse - from stews, soups, salads, to fried, grilled, stuffed, baked, from meats to vegan, seafood and fish to pies, dips, it is a very varied cuisine and quality is the most important thing!
12
Germany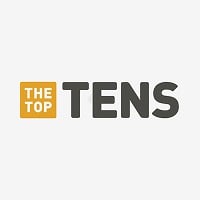 Germany was formally united in 1871 under the initiative of Bismarck with King Wilhelm of Prussia as emperor. The previous 'Holy Roman Empire', basically a continuation of the empire of Charlemagne/Karl der Grosse was dissolved in 1806. ...read more.
best food on earth. Especially the bavarian food is just legendary!
I was stationed there while in the Army. NEVER had a bad meal in any gasthaus and always started with the goulash soup. These great meals washed down with a good German beer is as good as it gets. Forget it if you are a calorie counter. Tastes great because anything fried is cooked in lard and/or cream. No diet soda, no lite beer, no lo-cal crap. These folks know how to eat! Loved being there and always looked forward to eating in their restaurants. AND if you go there, Augsburg had the best bakery I have ever shopped. Located on the Rathaus plaza. Thanks Germany for a lot of great dining experiences!
Just visit the Oktoberfest. Germany should be number 1!
Germany has a wide variety of food which is misrepresented globally. Germany is not only home to the widest variety of breads on earth, it was the founder of the pretzel, hamburger and serves some of the best meats you will find. Most Germans still eat at home, hence the lack of German restaurants, hence the quality of German produce! Try it out!
13
Canada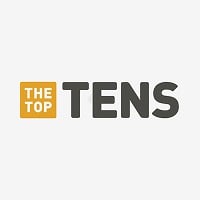 Canada is a country in North America that is next to the United States, and it's the 2nd largest country in the world by area (size is 9.985 million km²). This country has 10 provinces, and 3 territories. Canada became a dominion on July 1, 1867. Its 10 provinces are: Ontario, British Columbia, Quebec, ...read more.
Although I do prefer Mexican food, I have to clear up some of the comments left here because it is making my country appear super lame. Quebec is home to the famous Poutine... Greasy and artery clogging, but EXTREMELY tasty. Then there's the east coast. If the Maratime provinces could classify as a country, they would give these other guys a run for their money. Atlantic Canada is home to the tastiest seafood you can find ANYWHERE. Lobsters, clams, scallops, mussels, oysters, quahogs, shrimp, mackeral, bar clams, dulse, crab, salmon (particularly maple-candied smoked atlantic salmon. M... ), and much more. All fresh from honest hard-working fisherman. Don't knock Canadian food until you've tried shellfish recipes from your friendly folks on the east coast!
Maple syrup
Ketchup chips, poutine, slushies, and KD! Nothing beats that! Lol - TheHabsFan
Pineapple pizza best pizza!
14
Vietnam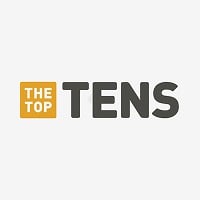 Vietnam, officially the Socialist Republic of Vietnam, is the easternmost country on the Indochina Peninsula in Southeast Asia.
Best of the best... I would say... Pho is not the only thing, "Bun bo", "Com tam".. They are all awesome... Should give it a try sometime!
I love Vietnam, try Pho, and you'll neva stop eating (:
Non fatty foods, fresh ingredients and spices, the different textures of the dish, a balance of flavour and great taste sensations m gimme!
Vietnamese food is delicious!
15
Korea
Have you ever tried Ttongsul?
Its Korean traditional liquor.
So tasty! When you visit Korea, try it!

They have Kimchi and Korean BBQ
There are so many types of food-just go to their dinner table and they have these tons of delicious things... Like so many types of things and I don't even know how to describe them. Versatile tastes... And very very healthy. There was actually this guy (American-as in blond with blue eyes)who had cancer and cured it by eating strictly healthy Korean food. Korean food are mostly, although not all, plant-based, and extremely healthy. That is not to say that their meats are not delicious, because they are amazing!
They eat dogs
Thanks for putting that sad thought in my head. You are my best friend. - Murphypaw
16
Morocco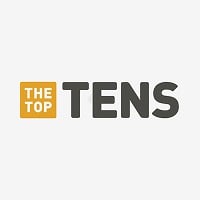 Morocco is famous of its delicious couscous and tajines. You just can't get enough!
Sure you've never tried Moroccan food, please do and you will never regret, even French cuisine took a lot from it
Morocco is the best ever food, number 1
I'm a HUGE FOODIE. I've been to 24 countries and after Morocco, it topped my list! Not only are the regional dishes themselves an incredible blend of spices, meats, veggies, and dried fruits, but the produce itself is EXCEPTIONAL. Even something like freshly squeezed OJ or almonds, and dried fruit blew me away in its taste and freshness. Morocco tops my list.
I love me some Japanese cuisine and flavors (not it isn't just sushi), Gallego regional Spanish cuisine (freshest seafood on earth), and Peruvian flavors, specifically from Andes.
17
Switzerland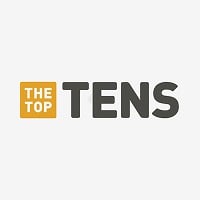 Switzerland, officially the Swiss Confederation, is a federal republic in Europe. It consists of 26 cantons, and the city of Bern is the seat of the federal authorities. ...read more.
Amazing chocolate. - TheHabsFan
I like chocolate
Best chcolate
Chocolate I say
Put it at the top - memememewoohoo
18
Lebanon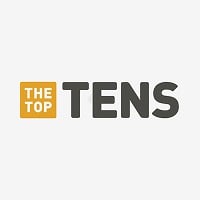 Lebanon was established in 1920 and gained its independence in 1943. For a couple of years it has lacked a president; yet, on October 31st, 2016, it got president Michel Aoun . It is known as the Phoenix of the world since it has sunken under the ocean and has been destroyed by wars 7 times . In advance, ...read more.
Amazing food, Mediterranean, therefore fish, vegetables, spices, a little meat. Everyone will find something they like.
versatile
Best food in the world
Must try! Greatest ever!
19
Belgium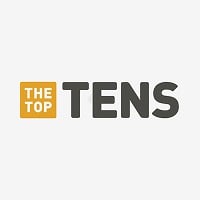 Belgium, officially the Kingdom of Belgium, is a country in Western Europe bordered by France, the Netherlands, Germany and Luxembourg. A small and densely populated country, it covers an area of 30,528 square kilometers (11,787 square miles) and has a population of more than 11 million.
Even more amazing chocolate! - TheHabsFan
Chocolate! waffles!
Belgian waffles are no doubt an all day food. Belgium also made French fries!
WAIT it has the best waffles, chocolate, beer and french fries it's enough To be N1
20
South Korea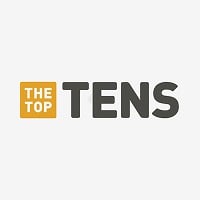 South Korea, officially the Republic of Korea, is a sovereign state in East Asia, constituting the southern part of the Korean Peninsula.
More kimchi? - memememewoohoo
The country with the most unique food in the world
The korean food is wicked... Always killing dogs and cats for one crappy meat, I can't think that koreans are total dumb fatties.
Korean bbq is the best and in think most asians can agree.
21
Cambodia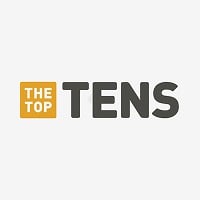 Cambodia is a Southeast Asian nation whose landscape spans low-lying plains, the Mekong Delta, mountains and Gulf of Thailand coastline. Its busy capital, Phnom Penh, is home to the art deco Central Market, glittering Royal Palace and the National Museum's historical and archaeological exhibits. In ...read more.
Just really great food. And most are made with healthy ingredients. They can make vegetables absolutely delicious
I lived there VERY NICE!
Cambodian food is fresh and they use a lot fresh fruit in desserts. Quiet awesome!
Eating spiders? that's hideous.
22
Turkey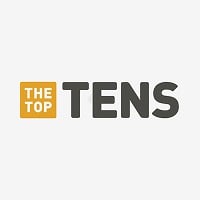 Turkey, officially the Republic of Turkey, is a transcontinental country in Eurasia, mainly in Anatolia in Western Asia, with a smaller portion on the Balkan peninsula in Southeast Europe. Turkey is bordered by eight countries with Greece and Bulgaria to the northwest; Georgia to the northeast; Armenia, ...read more.
It is quite simple actually: Ottoman food covers all delicious Lebanese, Balkanise, Greek and Syrian food. More over finises with delicious Turkish coffee. Syrians are proud of their baklava and humus, greeks for their musakka and gyros, balkans for boreks and dolmas. But actually all these are parts of Turkish cuisine.
Food is taken extremely serious in Turkey. Any form of food has to taste delicious, otherwise people would never buy it. This includes the cheapest meal you could buy for $1 to fancy restaurants where a meal could cost over $100. There is no need to pay more if your goal is only eating something extremely delicious. Furthermore, this cuisine is capable of cooking every single vegetable on earth in an extremely delicious way. Finding home style vegetarian meals on streets can become a bit challenging than finding less healthier options. However, inside homes, Turkish people do eat these mastered vegetarian gems more frequently than anything else. Pretty much every nation has master cooking meat and junk food in their own style, but this nation is one of those rare ones that completed their trial and error process probably a few thousands of years ago on cooking vegetables without compromising heath compared to raw vegetables and taste compared to delicious unhealthy ...more
Think of it this way. The Ottoman Empire controlled all these Mediterranean countries and Slavic countries and took their cuisine. Throughout the years, they improved upon all the food they gained. A small shop selling food in Turkey taste just as good as any extremely expensive restaurant in countries like the United States or England. Turkish food is healthy and delicious. Nothing can compare. If you want to go to a country for food, you can't go wrong with Turkey. They understand food better than anyone.
SO MEDITERRANEAN! SO DELICIOUS! NONE OF THAT MUSHY NASTY FOOD IT'S AUTHENTIC AND TASTE CLEAN AND REAL!
23
Laos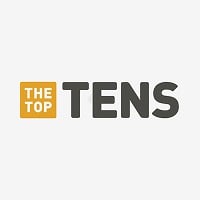 Laos, officially the Lao People's Democratic Republic (LPDR), or commonly referred to its colloquial name of Muang Lao is a landlocked country in the heart of the Indochinese peninsula of Mainland Southeast Asia, bordered by Myanmar (Burma) and China to the northwest, Vietnam to the east, Cambodia to ...read more.
Really good
the best - pigsforlife
I am a shrimp
24
Iran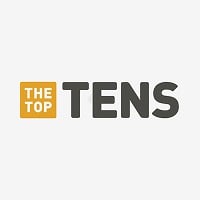 Iran, also known as Persia, officially the Islamic Republic of Iran, is a sovereign state in Western Asia. The capital city is Teheran and the major city is also Tehran. The country's official language is Persian. ...read more.
Anyone who has let ANY Iranian food touch their lips should consider themselves one of the luckiest people on earth
Proud to be Iranian
The best food is Iranian kebab and ice cream
Go on try it if you don't believe
Iranian food should be well known to those who rarely visit Iran. Why are the people go there to try when housewives never have the experience preparing Iranian food at home?

There needs to find better ways to help housewives in various countries around the world how to cook and prepare Iranian food, especially during meals. Time to roll up their sleeves, ladies at home.
In my opinion is that persian food is most unique and delicious food in the world.
25
Taiwan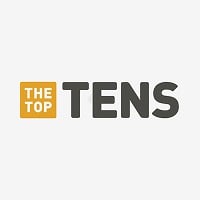 Republic of China was established in 1912. After the Chinese Civil War (1949), the Chinese government relocated to Taiwan. Its capital was originally Nanjing but now it's Taipei. Mandarin is the most spoken language.
Their dumplings speak for themselves
Best mixture of all cuisine around the world! Chinese, Japanese, Western style food can all find it's roots and bloom here! Night markets' the best place in the world to explore the true spirit of tasteful Taiwanese cuisine!
Best food, high quality ingredients. Delicious, fresh and plentiful. Some of the best food on the planet for sure, good enough to merit a trip to Taiwan just to try it.
Taiwan can compete for the best food in the world. For me it is second after Italian (I'm Italian). I spent a month in Taiwan and I tasted more than one hundred kinds of food that where new for me. Taiwan has the best of the Chinese tradition, mixed with some of the best from Japan (the island has been a colony of Japan for 50 years), and mixed with their local unique culture. You can try ten different dishes in a meal, if you go to noght market. Dish number one for me is their dumplings, but they are also great in fish dishes, sushi, hot pot, fried fish. What is amazing is the variety of foods especially of street food and affordable dishes. If you travel in Taiwan you do not need a lot of money to try their bests. The only dish I cannot stand is "stinky tofu" because it relly stinks :-)
26
United Kingdom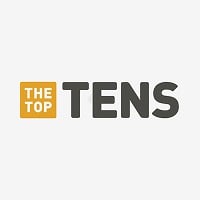 The United Kingdom of Great Britain and Northern Ireland, commonly shortened to United Kingdom, UK or Britain is a Sovereign State located of the Northwestern coast of Europe. It is a Parliamentary Constitutional Monarchy currently lead by Monarch Queen Elizabeth II and its current prime minister is ...read more.
Not a real country -- oh shut up YANK
Best food in Lancashire
Fish and chips
NOT A REAL COUNTRY
27
Portugal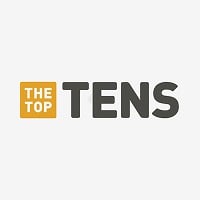 Portugal (est.1152), officially the Portuguese Republic, is a country located mostly on the Iberian Peninsula in southwestern Europe. It is the westernmost country of mainland Europe, bordered to the west and south by the Atlantic Ocean and to the north and east by Spain. Its territory also includes ...read more.
Best food in the world - Margarida
Delicious meat and fantastic wine!
Kind reminds Asian food due to the influence portugal received and gave to the world.
The regional soups, grilled fish and special national gastronomy makes it one of the most healthy and wanted worldwide.
28
Algeria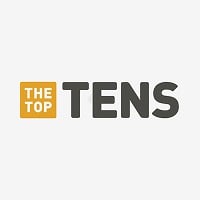 Algeria, officially People's Democratic Republic of Algeria, is a sovereign state in North Africa on the Mediterranean coast.
Various and healthy
very exotic
midteranean food
originality but traditional
use a very large panel of best and natural
products
Amazing food especially the sweets. The couscous and Rishta are amazing
Algerian food is very rich with land and sea components! It offers various dishes by region and by season.
Algeria food is the best.
29
Australia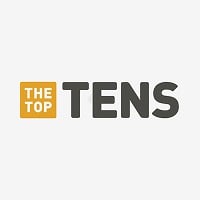 Australia, officially known as the Commonwealth of Australia, is a country comprising the mainland of the Australian continent, the island of Tasmania, and numerous smaller islands. Australia has a very warm climate and is very dry. The country's official language is English.
I LOVE Italian, Mexican and many other foods, but the Australian is fresh, delicious, and they have the best sea food! People are so king and it's so full of nature!
Australia has the best variety of quality food anywhere. There are cuisines from all over the world but Australia has great fresh food, especially seafood, wine and dairy. The coffee is world class and pizza as good or better than Italy or NYC.
Tim Tams
Twisties
Chicken Chips
Good Bacon - AngusCash
Vegemite. The best wines in the world. Crocodile (don't pull a face, it is actually really yummy) - BloodFang
30
Georgia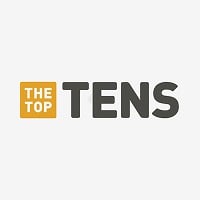 Georgia is a country in the Caucasus region. Located at the crossroads between Eastern Europe and Western Asia it is bounded to the west by the Black Sea, to the north by Russian Federation, to the south by Turkey and Armenia, and to the southeast by Azerbaijan. The country's capital and a largest city ...read more.
Whoever is voting for other countries, has no clue what Georgia can offer, just because we don't have some fried frog and other strange animals to eat, does not mean we don't have unique food, Georgia should be in top 10 for sure, pretty inaccurate list, so many really think that there are over 73 countries who has better food than Georgia?
Georgian food is definitely in top 10 in the world. It is so diverse and reach. It was the most popular food among 15 countries in the Soviet Union and still is...
The best food I have tried in Europe!
No one knows what Georgian cuisine is... the only reason it's so low on rankings... poor souls
31
Denmark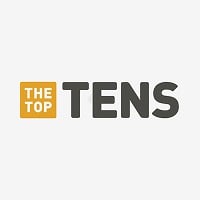 Denmark is a Scandinavian country in Europe. The southernmost of the Nordic countries, it is south-west of Sweden and south of Norway, and bordered to the south by Germany.
Sweden is way up on the list, think someone are getting their cuisines mixed up. Denmark offers a much more varied and interesting cuisine. It is true Sweden, Norway and Denmark are all Scandinavian countries and culturally we are similar but food wise Denmark is about a mile ahead of our two brothers.
The best restaurant in the world two years in a row, NOMA, is placed in Denmark. The food culture getting better year after year!
I love all Scandinavian foods. While I do agree with Sweden at 16 or 15, Denmark offers less meat, more fish. MORE FISH THAN SWEDEN?! Move it up on the list! Come on my fellow Danes! Vote for Denmark!
Not the best cuisine, but underrated for sure. Also a mile ahead of the Swedish cuisine which makes no sense being way higher than the Danish.
32
Afghanistan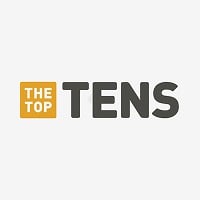 Afghanistan, officially the Islamic Republic of Afghanistan, is a landlocked country located within South Asia and Central Asia.
This should be at the top of the table.
In whole my life I couldn't find any better food than afghan food, it is wonderful, this is very bad that it is not in in top 3 at least, I have tried so many Italian dishes I couldn't find non of them tastier than Afghan food, so how it could be in 1st rank. Please try it once and then you will 100% vote for it and you will not forget the taste in your whole life. Please please try it once.
I have to say Afghan food is the best cause I Love Afghan food and taste is absolutely great I am not saying because I am Afghan you have to try it so you can believe me.. Every single person who had tried Afghan food believe me they loved it.. And I am sure you will love it too!
Afghan food has amazing cuisines that have a lot of diversity which are mouthwatering and combine an explosion of flavours. I really love Afghan food and would definitely short list it into my top and I am sure you'll love it too!
33
Austria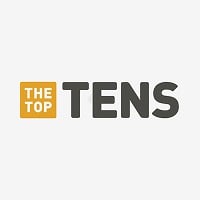 Austria was Celtic (Hallstadt) then as Noricum, part of the Roman Empire, Alaric, who took over Rome, studied at a monastery near Vienna. In the Middle Ages, the Holy Roman Emperors moved to Vienna, then Austria became separate. Medieval documents from Eastern Europe as far as West Ukraine were often ...read more.
Best wine and food in the world!
Vienna Bread is by far the greatest baking goods in Austria. Imperial Rolls (Kaisersemmel) is one of the best things I've tried.

Vienna has a long history in backing. The "Vienna Process" was developed by 1846

"In 1845 the Association of Vienna Bakers announced a contest for the production of a sweet-fermenting yeast, this prize was awarded in 1850 to Adolph Ignaz Mautner. In 1867 the Paris Exposition was said to recognize the Vienna Bakery as, "First in the world. "" -Wikipedia
Vienna alone is renowned for it's cake and coffee.
Nothing beats a Wiener Schnitzel! Or Gulasch, Kaiserschmarn, Sacher Torte!
And there are so many fine desserts and pastries in Austria!
Austria has also the best breads in the world!
34
Madagascar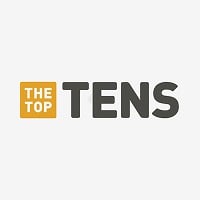 Madagascar, officially the Republic of Madagascar, and previously known as the Malagasy Republic, is an island country in the Indian Ocean, off the coast of Southeast Africa.
Penguins of... - TheAwesomeDude54
Extremely unique! If you're a foodie, try it!
35
Singapore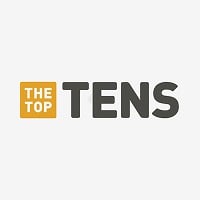 Singapore, officially the Republic of Singapore, and often referred to as the Lion City, the Garden City, and the Red Dot, is a global city and sovereign state in Southeast Asia and the world's only island city-state.
Singapore's Government is deciding to consider Singapore's food courts as a UNSECO place
Well, which country can you have food of various varieties within walking distance? Cheap and good food everywhere. Favourite pastime here is EATING.
got the asian food capital award - jewebnx
Its food is the best!
36
Brazil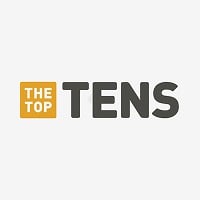 Brazil, officially the Federative Republic of Brazil, is the largest country in both South America and the Latin American region.
Brazilian food is really fresh and tasty. We have such a big variety of flavours and influences of many cultures. Try a self-service buffet restaurant where you will find lots of different kinds of salads and delicious warm food as well. You will not regret it ;-)
Brazilian food is just amazing ever in north Jersey go to Newark's Ironbound to the Casa Nova grill :D Delicious
I LOVE Brazilian food. It's exotic, yet familiar, never too spicy, and there's always something sweet on the side. Delicious. Just because you haven't tried it doesn't mean it's bad. I mean, brigadeiros are just soft sweet chocolate balls with sprinkles. Who wouldn't like that? And there's even a white chocolate version!
I'm Brazilian and I love the food! It's so god!
37
Ireland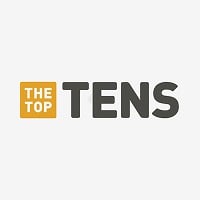 Formed in 1916 after the Easter uprising, Ireland is a small country with a population of roughly 5 million.
Come on you boys in green
Ireland does the best with what it has been given. So no tropical fruits grow here but Ireland grows the best potatoes and has the best dairy products in the world. Irish butter is the most delicious ever. Getting back to basics Ireland has best quality beef and pork, potatoes and dairy and the richest fishing waters on the planet. Simple, wholesome and hearty, just perfect for the climate
Delicious.
Noting beats a some spuds roast spuds beef and gravy our stew ain't bad either - aido17
38
Philippines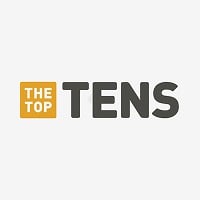 The Philippines was established in March 16, 1521 and named in honor of a Spanish King whose name is King Philip of Spain II. It is located at Asia, specifically at Southeast Asia. The capital is Manila. 89% of the people there currently are native, while 11% of people there are foreigners.
Nothing beats filipino cuisine especially when it comes to viands like Sinigang, Kare-kare, Adobo, Caldereta, etc. Best to serve with any type of rice! They also got the best street foods like kwek-kwek (deep fried flour-coated quail eggs), ice scramble (strawberry flavored ice shavings topped with milk powder, choco syrup and some candies) and many more. There's more to say but I'll just leave it for you to prove. By the way, best quality mangoes can only be found in the Philippines.
What I love in the Philippines are their exotic foods. From snakes to birds and more other kinds of weird and exotic dishes. Really tasting that you wouldn't even know what kind of meat you're eating until you asked.

Their seafood dishes are also great. Up for Philippine food!
Philippine food is a fusion of (1) the classic Southeast Asian varieties and (2) the Spanish cuisine. This combination makes for the best experience for anybody's palate. It's just a matter of knowing where to eat and what dish to taste. Lonely Planet's guide to the Philippines gives good recommendations with regard to food!
The philippine food was good than other country and more healthy.
Sinigang and Adobo are my favorite dishes.
39
Scotland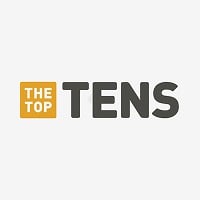 Scotland is a country that is part of the United Kingdom and covers the northern third of the island of Great Britain. Scotland is the most mountainous, and least densely populated country in the United Kingdom.
Scotland is part of the UK so it should be at least 11th on this list as England's 11th - HistoricalGuy
Scotland's food is some of the most wholesome and heartiest foods you will ever find, guaranteed to put hair on your chest and courage in your heart, if you need a good meal to pick you up then best believe Scottish cuisine can offer this is abundance, not to mention the best Beef in terms of flavour and tenderness happens to be that of these Cows that are eating the fine Scotland grass, unmistakably Scottish in every bite you take
Scottish breakfast is awesome. Porridge, potato scones, sausage, bacon, mushrooms, haggis. Superb. Then mince and potatoes. The sea food, game and beef is some of the best in the world. Aberdeen Angus. Scotland deserves to be much higher than 65.
I love their shortbread its way better than USA food. Why like India there food is spicy I love Scottish food and there shortbread to mm
40
Kurdistan
Never heard of this though - memememewoohoo
Come to Kurdistan and taste Kurdish delicious food it's amazing you should come and try at least once
I think Kurds does the best kebabs in the Middle East, you should really try it and you would know what I mean!
Yes Kurdish food is the best in the word
41
Albania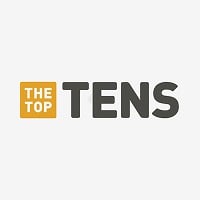 Albania is a southeastern European country that is slightly larger than Maryland and near Montenegro, Kosovo, Republic of Macedonia, and Greece. The capital is a city called Tirana. Some other major cities in Albania are Durrës, Elbasan, Vlorë, and Shkodër. Albania gained its independence in 1912. ...read more.
Fresh and healthy food. Cost is so cheap and most of the time the food is unlimited. The waiter and waitresses are also super nice.
Best Food you could ever try. And above all it is always fresh and very healthy. WE love to play with vegetables or with meat. Albanian culture is very old and contains many flavors which are inherited nowadays.
Best food trust me eat it and you will feel in a different world... All I can say is its better than Lithuanian food hands down.
I've tried the food in many countries but nothing as fresh as in Albania. The meat or fish are as fresh as half hour direct from the farm or sea. Loved it...
43
Egypt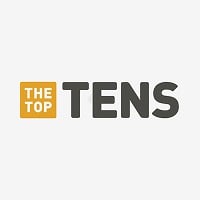 Egypt, officially the Arab Republic of Egypt, is a transcontinental country spanning the northeast corner of Africa and southwest corner of Asia, via a land bridge formed by the Sinai Peninsula.
I am Egyptian-America, but born in Egypt, so I was more used to egyptian food, but it is delicious. My mom makes the best molokihya and rice! Koshary is really good. So is falafel. Definitely the best Arabic style foods!
egyptian food, oh its awesome delicious molokhiya, koshary, tahina, mahshi and there is many more delicious things
Egyptian cuisine is totally Delicious, try the the tawagin as example and much more
fool, tehina, koshari, olas, maolohia you don't find something like this in other countries - sarahsadek
44
Sweden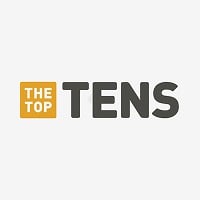 Sweden, officially the Kingdom of Sweden, is a Scandinavian country in Northern Europe. ...read more.
The meatballs and pastries are so good. - HoldenFanatic
swedish meatballs = delicious swedish foods are amazingly good and has very good style in it.
BEST. MEATBALLS. EVER.
Swedish food is something that you have to eat to understand how great it really is! Words can not make it justice.
45
Russia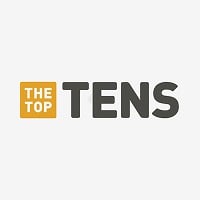 Russia, known as the "Russian Federation", was formed on Dec 25, 1991. It is located mainly in Asia, while a portion of it remains in Europe. The capital and largest city is Moscow, followed by Saint Petersburg in terms of population. The country primarily speaks Russian, a Slavic language. ...read more.
WHY IS THIS SO LOW! Russian food is the BEST. Especially their sweets.
MY RUSSIA! YOUR FOOD IS SUPER AWESOME!
Borscht, Pelmeni, stroganoff, Shashlik and vodka, some of the most tastiest food I have ever had
I would say it's the best but this is too low! America shouldn't even be in the top 50. It's only that high cause every 1 who's voting is American. - russian
46
Mali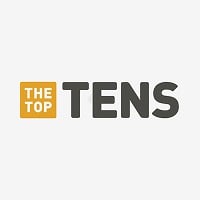 Africa has great fooD
47
Tunisia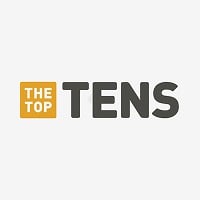 Tunisia, officially the Tunisian Republic or the Republic of Tunisia is the northernmost country in Africa, covering 165,000 square kilometres.
They are amazing good delicious food and it is very special
The most beautiful food in the arab world mix of arab with italian turrkishsapnish french infuence
The best couscous & the real tajine are made by Tunisia!
So delicious foods!
48
Jamaica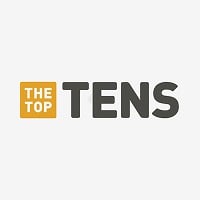 Jamaica is an island country situated in the Caribbean Sea, consisting of the third-largest island of the Greater Antilles.
You must be joking. Jamaican food is horrible, it is full of chemical flavour enhancer powders, it is overly salty and very unhealthy. Lots of the dishes are appropriated from other cultures cuisines, patty is just copied from British pastry, curry goat copied from Asian cuisine, macaroni cheese copied from Italian cuisine...
I've been so many places in the world, but Jamaican food has definitely blown me a way. Their foods are seasoned to the bone. There is just so much flavour in every bite. Amazing! Just thinking about the food now is making my taste buds get all crazy, yum! I love the jerk but there is just so many other delicacies I can't even choose a favorite. Never knew lobster could be done in so many different ways. Ok I need to stop now before I book a ticket to go back to Jamaica mon'... No Problem!
Good foods, and to the circumsized wanker who said all the dishes are 'stolen' It's due to colonial influences and settler influences. From a patriotic Scot this should be far higher than us, The United States, Canda and Ireland
Jamaica has the best food you can ever find. The history has helped to shaped and develop a diverse food culture. from jerk to roast. Food is seasoned to the bone, then roast using specified wood like pimento to add extra flavour. Not to mention the old time sweet potato pudding, cornmeal pudding and Christmas pudding all these are wonderful mouth watering treats from an island that is just a dot on the map. The athletes are good, but the food is even better with that comparison you can just imagine.
49
Venezuela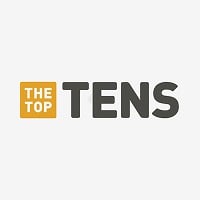 Venezuela, officially the Bolivarian Republic of Venezuela, is a federal republic located on the northern coast of South America.
Cachapa (maize pancakes), Arepa, Bollos pelones, Mandocas, caraotas negras (black beans), mango juice, empanadas, empanadas... And much more
Best food ever! Just the right amount of flavor and spices, plus, a plethora of dishes, une better de the last.
Pabellon, Venezuelan typical dish, includes: white rice, black beans, meat, fried plantains, and white cheese.
Their Christmas dinner is th best!
50
Chile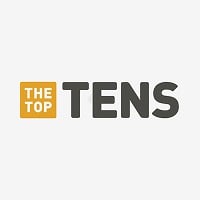 Chile, officially the Republic of Chile, is a South American country occupying a long, narrow strip of land between the Andes to the east and the Pacific Ocean to the west.
Best empanadas I've ever had! I've had empanadas from many countries, but Chilean empanadas are the best of the best.
Sea food soup is also top notch. You get more seafood than broth and that is great in my book because I always feel like I didn't eat enough when I eat soup. Must try the Chilean wine, of course. The parrillada will make you beg for more.
If you Haven't try Cazuela with Chilean Wine, you can't write here! I've tried Empanadas, Pastel de Choclo (Corn Cake), Completos, Curanto, oh! A lot of great food in that country. Well... You just have to try and then comment! Thanks!
Chile gastronomy dosen't exist, all there plates are copies of, peruvian, bolivian and argentinian dishes.
PSearch List